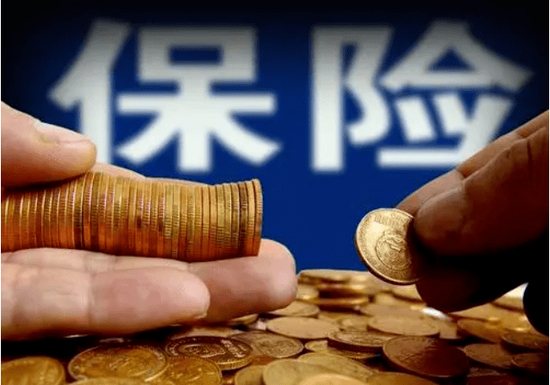 Source: Yu Jian Column
When the economic situation is weak, insurance, national debt and other stable investment and property preservation methods have become the best choice for many people. While concepts such as life insurance and critical illness insurance have not yet been widely popularized, property insurance has already been recognized by the market. Sunshine Insurance, as an insurance company that started out as a property insurance company, has a natural momentum of development.
At the end of 2022, Sunshine Insurance successfully listed on the Hong Kong Stock Exchange, which also marks that Sunshine Insurance has become one of the ten listed insurance companies among the nearly 250 insurance companies in China. For more than a month, he has exposed his shortcomings.
When the insurance industry is picking up, the top echelon is hard to shake
In the first three quarters of 2022, under the continuous impact of the new crown pneumonia epidemic on the economy, the domestic economic growth rate will further slow down, especially financial centers such as Shanghai and Beijing, which are in the hardest hit areas. Risky investment projects such as stocks and futures have naturally been greatly affected, but insurance and bonds have been favored by many investors instead.
Since 2020, residents' willingness to save has continued to rise. The central bank's "2022 Third Quarter Survey of Urban Depositors" shows that the proportions of residents who tend to "save more" in the first three quarters of 2022 are 54.7%, 58.3% and 58.1%, maintaining at a high level as a whole. The projects that residents expect to invest in in the next three months are, in order from high to low: education, health care, large-scale commodities, social culture and entertainment, tourism, house purchase and insurance.
As insurance is an investment method that can effectively avoid risks, consumers' willingness to allocate insurance has increased. According to the "China Household Wealth Index Survey Report 2022Q3", families have a high sense of risk and their willingness to avoid risks has increased. The asset allocation willingness indices for commercial health insurance and precious metals were 103.5 and 102.0 respectively, both of which exceeded the asset allocation willingness for stocks and funds. In this regard, industry analysts also said that as the rigid redemption of wealth management products under the new asset management regulations is broken, savings insurance products with the attributes of "long-term interest rate lock + security and stability + compulsory savings" are expected to usher in further growth.
On January 10, the central bank released the latest financial and social financing data showing that RMB deposits in 2022 will increase by 26.26 trillion, an increase of 6.59 trillion year-on-year, of which household deposits will increase by 1.784 billion. Steady investment and reduced investment risk have become a new choice in the post-pandemic era.
The demand for asset allocation will promote the rapid recovery of the insurance industry, which will also start another round of competition for the so-called "old six" companies in the insurance industry. Industry insiders also pointed out that a high degree of market concentration is a major feature of the insurance industry, especially when the top echelon is almost unshakable, rising stars who want to expand their scale can only benefit consumers as much as possible.
There are 11 Chinese insurance institutions listed in the Fortune Global 500. Except for China Re, which focuses on B2B, the remaining ten companies are all familiar to consumers: China Ping An, China Life Insurance, China Insurance, China Pacific Insurance, AIA, Taikang Insurance, China Taiping, Cathay Financial Holdings, Fubon Financial Holdings, New China Life Insurance.
China Ping An and China Life Insurance are giants in the insurance industry. If consumers want to buy medium and long-term insurance, they almost always target these two companies. However, AIA and Taikang Insurance, which mainly focus on overseas insurance, are more suitable for mid-to-high-end people. demand. The main business of each company is different, but there are similarities and similarities. Ten companies have been competing with each other for many years, and they have also achieved a transition from an oligopoly to a monopolistic competition.
Sunshine Insurance, as an insurance upstart established less than 20 years ago, quickly completed the primitive accumulation of capital and successfully landed on the Hong Kong Stock Exchange. However, after completing this staged task, Sunshine Insurance failed to attract the attention of the capital market, and even exposed some of its own shortcomings, which caused constant worries in the market.
Sunshine Insurance's revenue growth slows down, and solvency concerns
After Sunshine Insurance officially landed on the Hong Kong Stock Exchange on December 9, its stock price has fluctuated like a roller coaster, which is a sign that the market is not optimistic about its future revenue.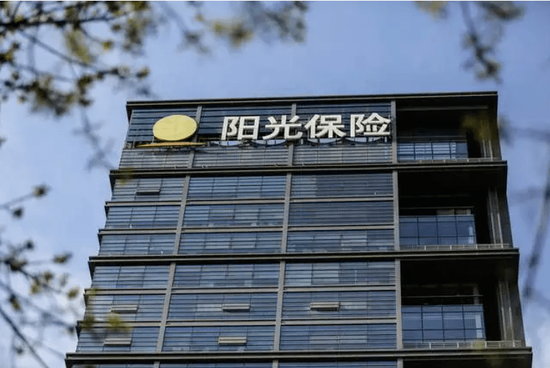 On the 9th, Sunshine Insurance opened at HK$5.83, with a drop of 3.09% in five minutes after the opening, and then the decline once expanded to more than 5%. As of the 11th, the share price of Sunshine Insurance continued to fall, only HK$5.16 per share.
And just when Sunshine Insurance officially landed on the Hong Kong Stock Exchange, Sunshine Insurance issued an announcement stating that the company plans to issue 1.15 billion H shares, and the offering price per share is expected to be between HK$5.83-6.45. HK$6.7-7.4 billion. On the eve of listing, Sunshine Insurance announced the offer price and allocation results, showing that the final offer price of Sunshine Insurance was HK$5.83 per share. This also means that the final sale price of Sunshine Insurance is the lowest price previously determined.
Although relevant sources said that the fundraising scale of Sunshine Insurance is not large, it is no problem to price it at HK$5.83 per share. But from the perspective of the market, this is not a kind of lack of confidence in its own revenue, especially when its investment yield has indeed been declining year by year in the past three years.
After Sunshine Insurance won the seventh domestic insurance group license in 2008, it started its own development journey with great success. According to public information, from 2007 to 2021, the original insurance premium income of Sunshine Insurance increased significantly from 4.153 billion to 101.371 billion in 2021, and the asset scale also increased from the original 11.146 billion to 441.623 billion at the end of 2021.
Looking at the business sector of Sunshine Insurance, it can be found that it manages various insurance types in a modular manner through its various subsidiaries. Sunshine Life operates life insurance and health insurance business, with about 140 products under its umbrella; Sunshine Property Insurance operates property insurance business, and currently has more than 4,000 kinds of property insurance products; Sunshine Asset Management is responsible for the operation and management of insurance assets.
Sunshine Insurance disclosed in its prospectus that as of June 2022, the total assets of the group will be 473.637 billion, and the total premium income and net profit attributable to the parent will be 62.952 billion and 1.727 billion respectively. In 2019, 2020, 2021, and the six months ended June 30, 2022, the company's total investment yields will be 5.8%, 6.5%, 5.4% and 4.2%, respectively.
Sunshine Insurance's asset scale is getting bigger and bigger, but the investment rate of return is declining year by year, and the latest rate of return is only 4.2%, which should not appear for a company that is on the rise. The investment return rate of China Life Insurance during the same period was 4.21%, while the average total investment return rate of China Ping An during the period from 2013 to 2022 was as high as 5.33%. When the asset scale and the amount of claims are much larger than Sunshine Insurance, the investment return can still be stabilized , It is also the reason why these two giant crocodiles are so popular.
As an insurance company, its solvency is naturally an important indicator for evaluating an insurance company's debt repayment. Relevant departments stipulate that insurance companies must ensure that the solvency adequacy ratio is not less than 100%. As of the end of 2021, the average comprehensive solvency adequacy ratio of the domestic insurance industry is 232.1%, and the average core solvency adequacy ratio is 219.7%. The comprehensive solvency adequacy ratio of Sunshine Insurance Group is 223%, and the core solvency adequacy ratio is 197%.
With the investment yield declining year by year and the property insurance business being affected by the economic environment, the growth rate is not good. Sunshine Insurance naturally has to find another way out. After seeing consumers' investment in health in the post-epidemic era, Sunshine Insurance decisively adjusted its pace and entered the life insurance business, but it seems to have forgotten that the life insurance business of leading companies can be described as flourishing. so easy.
Sunshine Insurance is in constant trouble with life insurance linked to financial business
The prospectus also shows that Sunshine Insurance mainly includes life insurance business and property insurance business. Sunshine Insurance, which started out as property insurance, has also shown some decline in this business: the growth is relatively slow, and the premium income has declined. On the contrary, the life insurance business, which is not so valued by the group, has contributed more than 60% of the group's premium income.

Source: China Industrial Economic Information Network
According to the prospectus, from 2019 to 2022 H1, the personal insurance business of Sunshine Insurance achieved total premium income of 48.118 billion, 55.104 billion, 60.826 billion, and 42.058 billion, respectively, accounting for 54.7%, 59.5%, and 59.8% of the total premium income , 66.8%. During the same period, the property insurance business accounted for 45.3%, 40.5%, 40.2%, and 33.2% of the company's total premium income.
According to Article 92 of the Insurance Law, personal insurance business includes life insurance, health insurance, accidental injury insurance and other insurance businesses. In this regard, the sum of the premiums of the "old three life insurance companies" – China Life Insurance, Ping An Life Insurance and Pacific Life Insurance, is more than the sum of the premium income of the latter seven companies. The three pillars stand together, and almost no other company can shake them. . If Sunshine Insurance insists on turning its main business into life insurance, it may soon hit its revenue ceiling.
Moreover, when Sunshine Insurance developed its own life insurance business, it was not all smooth sailing. It continues to test the regulatory bottom line of relevant departments. Since 2019, Sunshine Insurance has been imposed nearly 240 administrative penalties for violating multiple regulations, with a cumulative fine of 4.3 million in the past four years.
Just recently, the Qingdao Branch of Sunshine Life Insurance Co., Ltd. was given a warning and a fine of 270,000 due to multiple violations in the group insurance business. It is worth noting that as early as 2021, the branch had been named and notified by relevant departments due to irregular group insurance business operations.
However, in recent years, Sunshine Insurance has not only been troubled by the compliance of its life insurance business, but also the market controversy caused by its linked financial loan business.
As a financial consumer business under Sunshine Insurance, Sunshine Insurance Guaranteed E-Loan has been frequently listed on major consumer rights protection platforms recently, because it compulsively bundles insurance but does not inform consumers. When consumers start repaying, Only then did I find out that it was tricky. When the annual interest rate (simple interest) is as high as 7.8%, an additional 1.29% monthly premium rate is added, which makes consumers very angry.
After checking the relevant terms, it can be found that this type of business is aimed at customers with short-term turnover difficulties, and the loan period is up to 36 periods. The loan is contacted by the platform to the funder, and the interest is collected by the funder. Sunshine Property Insurance provides credit guarantee insurance for the loan, so What customers want to buy is credit guarantee insurance, and the premium is 0.8%-1% of the monthly loan amount.
Sunshine Insurance is well aware of the interest disputes hidden in it, but it has not expressed its position at all, and even uses various promotional advertisements to attract users with tight funds to click on loans, which has also attracted many industry analysts. concerns. On the one hand, as a listed group, if there are continuous administrative penalties, it will cause investors to worry; secondly, consumers' trust in the company will drop again and again, making it difficult for other businesses to develop.
epilogue
Sunshine Insurance has indeed had an impressive report card in the past few years, and it has completed the listing goal at the fastest speed, which has also proved its strength. However, after an insurance company goes public, it must not only prove its uniqueness to the market, but also demonstrate its development potential. From the current point of view, compliance and rapid growth are still two major problems plaguing Sunshine Insurance.
Listing is only the first step of Sunshine Insurance. How to maintain rapid development in the rapidly changing and increasingly stringent regulatory financial background is the top priority.


(Disclaimer: This article only represents the author's point of view, not the position of Sina.com.)

This article is reproduced from: https://finance.sina.com.cn/tech/csj/2023-01-13/doc-imxzyzcr8986457.shtml
This site is only for collection, and the copyright belongs to the original author.