Original link: https://surager.pub/_posts/2023-04-17-%E4%B8%8E%E8%82%AF%E5%BE%B7%E5%9F%BA%E7%BB%9D% E4%BA%A4%E4%B9%A6/
past
Kentucky Fried Chicken (Kentucky Fried Chicken, referred to as KFC) is an American multinational restaurant chain and the second largest fast food and largest fried chicken chain in the world. It was founded by founder Colonel Harland Sanders in 1952, and mainly sells high-calorie fast food such as fried chicken, burgers, French fries, rice bowls, egg tarts, and soda⁵. Would you like to know more about KFC?
I asked bing casually and got an introduction about KFC.
When Yu was young, his family was poor, and he never enjoyed any Zhu Ying jewelry or delicacies. So my childhood dream was to one day be able to feast on something, change into nice clothes, and put on a funky hat.
It was 2008, and people all over the country cheered for the Olympics and prayed for the disaster-stricken areas. Also in this year, our small county ushered in the first KFC fried chicken restaurant, which also became a "luxury" in my eyes.
Because I can't afford KFC, KFC has naturally become a luxury in my heart. Whenever I eat, I chew kelp shreds and mutton skewers (packaged by a small shop), but I dream of eating a KFC. Whenever I see a family with children happily enjoying the food, my eyes I was envious of their happiness, but I still couldn't forget a meal of KFC in my heart; the power went out suddenly at home, and my young heart broke like a flood, crying and shouting, but what I still thought of was eating a meal of KFC.
But I couldn't eat it. Yu's family was poor at that time.
with kfc
On a normal day, my family members are busy with their own business, leaving me alone to take care of me. Jiazun was about to go to the city on a business trip, so I followed him.
Entering Dadu for the first time, Vientiane is renewed. Busy streets, tall buildings rising from the ground, and crowds of people coming and going. Walked a lot of places and was busy all morning. It's time to find a place to eat something and rest for a while.
So I secretly made up my mind that I must seize this opportunity to eat KFC.
When I first came up with this idea, my father didn't think so. The staple food and home-cooked dishes are suitable. Unwilling to miss the opportunity like this, I repeatedly asked for KFC for lunch. Dad had no choice but to agree, saving his lunch money to buy KFC for me.
At that time, there was no QR code, and the front desk ordered and picked up food. After careful consideration, I ordered a set meal. When I was about to wait anxiously, the front desk began to call the number. I saw that one employee was busy packing the set meals into the tray, and kept urging the kitchen to hurry up. He even forgot what he had taken, temporarily emptied his mind and asked "Have you taken the hamburger?" His voice was almost drowned out by the surrounding noise. Dad didn't hear clearly, so he answered casually.
I'm really happy for this employee who saved his company a hamburger.
After eating this meal, I finally know what luxury is. That's spending twice as much and eating less than half as much.
I regret that this KFC experience didn't completely extinguish my enthusiasm for KFC. In this way, I grew up in the obsession with KFC and the loss of eating KFC for the first time. The economy develops and the family situation improves, but money is still not abundant. KFC is still a "luxury" after all. Every time I walk into a KFC store, I hesitate to make a decision. I can't suppress the desire to eat and the sky-high price makes me feel conflicted. Every time I see a fast food restaurant like KFC McDonald's, I always ask myself a few questions, can I afford it, is it really worth it, and when can I eat as much as I want.
Later, I went to Wuhan, Shenzhen, Harbin, and all over the country. The dream of eating as much as you want has also come true with the end of several games.
The 2022 Wangding Cup was postponed for one year due to the epidemic, and it will not be held as scheduled until 2023. I went into this game with the mentality of "getting to the final is victory". The results of the first day's competition were good, and we successfully squeezed into the final list in the Qinglong group.
We were half full for dinner and still a little hungry, so we chose to use KFC's 19.9 yuan student set meal to reward ourselves. But the process of ordering food was not smooth. The spicy burger I wanted was sold out, so I had to change it to other flavors. I chose a crispy burger at random, and I didn't expect this choice to make me regret it. I had nothing to do at night, so I picked up the burger and ate it. Who knows that the first bite, the meat is very hard, as if drawn like tendons. It wasn't until I continued to take a second, third, and fourth bite that I realized that the piece of meat was as hard as a rock. The surface of the meat has been completely dried out, and the traces of leaving it for too long after frying are obvious. There is not much moisture and elasticity inside the meat, and every trace reveals staleness and corruption. Sure enough, after eating, the whole stomach began to turn upside down. The entire esophagus felt like it was on fire, scorching hot from top to bottom.
When I woke up the next day, I felt something was wrong in my stomach. Because what I brought into the game today is not only the game tools, but also my gastroenteritis.
Remind teammates not to eat and not to eat, to no avail.
I think KFC's food safety is an issue that has both advantages and challenges. It requires KFC's continuous efforts and improvement, as well as more trust and support from consumers and society.
bing's answer to KFC's food safety question is still very optimistic, but in my opinion, KFC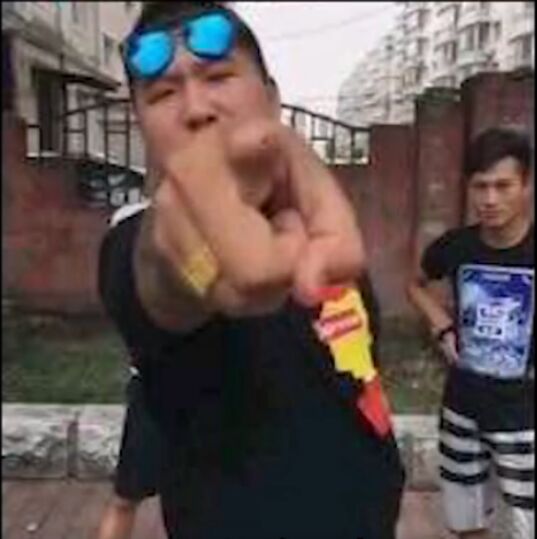 I am glad that I have experienced the painful lesson of KFC this time, it completely extinguished my desire for KFC. Maybe from now on, I will miss a lot of mouth-watering delicacies, but I will also save a lot of money to do more meaningful things. I will no longer risk my food safety by doing a big purge of my stomach just for a momentary pleasure.
Eat a pit and gain a wisdom, thank you, KFC.
renunciation letter
Dear KFC:
Hello! You are the diva. You are the first Western-style fast food I tried. Your burger, wings, French fries, and Pepsi are all beautiful shadows of my childhood. You used to be the cock in my heart, and the cock I trusted the most.
But, you let me down and make me sad. Today, I decided to say goodbye to you and end our years of friendship. details as follows:
All kinds of KFC hamburger rolls, whole chicken, rice, ice cream, coffee, grilled wings, chicken nuggets, chicken popcorn and other snacks will never be eaten again.
Except for activities where the discount is greater than 50%, no KFC food will be considered for purchase.
If there is an incident in which KFC uses inferior or unqualified raw materials in the past five years, the prerequisite of the previous article will be invalidated.
So, please forgive my selfishness and determination, please accept my farewell and blessing. That is:
KFC,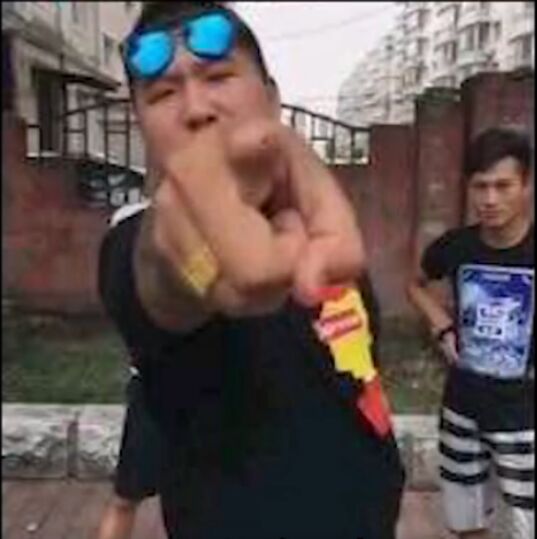 This article is reproduced from: https://surager.pub/_posts/2023-04-17-%E4%B8%8E%E8%82%AF%E5%BE%B7%E5%9F%BA%E7%BB%9D% E4%BA%A4%E4%B9%A6/
This site is only for collection, and the copyright belongs to the original author.