Just use localStorage directly, and the value obtained is an object. The result printed in the browser console is as follows: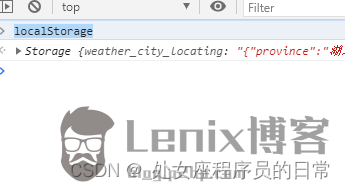 …
The post How to get all values ​​stored in localStorage first appeared on Lenix Blog .
This article is reprinted from https://blog.p2hp.com/archives/9665
This site is for inclusion only, and the copyright belongs to the original author.