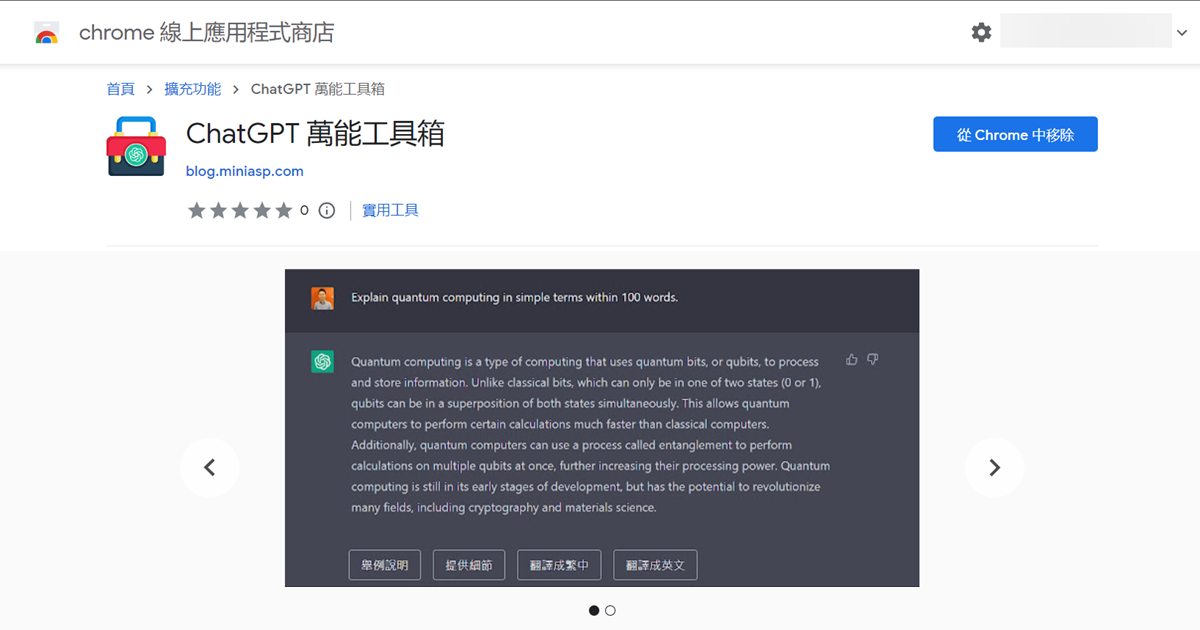 I have recently written a lot of ChatGPT plug-ins in the company to help colleagues better use ChatGPT to assist development or complete routine work. Taking advantage of this continuous vacation, I took a night to package two of these functions into Chrome /Edge browser extension kit, and successfully put on the chrome online application store , the name of the kit is called: ChatGPT Universal Toolbox . In this article, I will introduce how this tool can be used!
… continue reading …
This article is transferred from https://blog.miniasp.com/post/2023/02/28/Useful-tool-ChatGPT-Toolkit
This site is only for collection, and the copyright belongs to the original author.