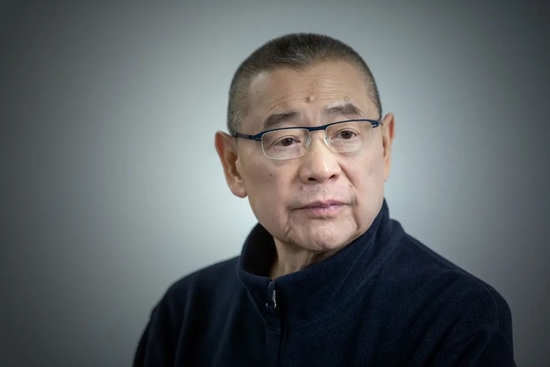 On the occasion of the 100th birthday of China Land, although Liu Luanxiong once again appeared in the hot search because of 76 Hermès bags, he is afraid that he will never go back to those big days.
Author | Tao Ting Zhou Yihang
Editor | Han Zhongqiang
In the one month since the beginning of 2023, Hong Kong billionaire Liu Luanxiong has been on the hot search twice.
Once was on January 3rd. On this day, Liu Luanxiong appeared and held a 90-minute press conference. When talking about the topics of love, betrayal and money, he also clarified that he currently has no relationship with his ex-girlfriend Lu Lijun. At the end of last year, the media photographed him "going shopping" with Lu Lijun, and it was rumored that Liu Luanxiong wanted to reunite with him.
Another hot search was on January 30. On this day, it was reported that Liu Luanxiong would auction off 76 of his Hermès bags. This is not the first time that the Liu Luanxiong family has auctioned their own collections. However, the point is that the Hermès bags in this auction are familiar to everyone no matter how they look at them. Later, some media picked up and said that it seemed that they belonged to Liu Luanxiong's ex-girlfriend Lu Lijun.
All of this, apart from attracting people who eat melons to watch the secrets of wealthy families and stirring up a pool of spring water in the high-end luxury market, seems to have nothing to do with Liu Luanxiong's title of "stock market sniper". "Liu Luanxiong's current situation should be said to be rather delicate. In the past, he no longer does the big investment activities. And it is obviously difficult for people who have made a lot of money in the stock market and investment to settle down and do very hard work, so It remains to be seen how Liu Luanxiong will go next." Bai Wenxi, chief economist of IPG China, told the market circle.
Luxury Gaming for Enthusiasts
This time, Liu Luanxiong, a rich man in Hong Kong, was on the hot search together with his Hermes bag.
On January 30th, the first part of the online special session of "The Way of Collecting: Unique Handbags from the Collection of Liu Luanxiong" jointly launched by Liu Luanxiong and Sotheby's auction house. At this auction, Liu Luanxiong will auction 77 top-level handbag collections, including 76 Hermès and 1 Chanel, with a total value of more than 16 million Hong Kong dollars (about 13.77 million yuan). out for charitable purposes.
According to Sotheby's official website, this auction is the largest single collector handbag auction in Asian history. The collection includes a rare number of Kelly bags, as well as Birkin bags in different colors and sizes, all of which are important limited editions in the history of handbags in the past two decades.

(Hermes bags with different valuations, source: Sotheby's official website)
It is worth mentioning that Liu Luanxiong is a hardcore fan of Hermès, and has a collection of more than 1,000 bags. The 76 pieces scheduled to be auctioned from January 30 to February 9 are only part of them. The second part will take place in July this year. On January 31, while many people watched Liu Luanxiong's high-end luxury show online, the discussion about luxury bags also skyrocketed. A netizen said: "I thought the bags that rich people don't carry are all thrown away. It turns out that they also deal with idle bags, but they are playing high-end idle fish."
It is worth mentioning that, in addition to rich people like Liu Luanxiong, some ordinary people are also considering the feasibility of using luxury goods for financial management. In recent years, with the increase of everyone's economic strength, the cognition of luxury goods has also transitioned from "a term with a sense of distance" to "high value-added" commodities. Luxury goods are no longer exclusive to high-net-worth individuals, especially as the financial management market continues to fluctuate recently, many users are gearing up and trying to increase their wealth by purchasing big-name bags.
They set their sights on some brand-name bags that "have value preservation and value-added functions". Looking at the high prices of luxury goods, some people even regret that they did not plan ahead. "Last year's financial loss yield made me often regret that I didn't buy a big-name bag at that time, and the price increase rate properly outperformed the fund's decline." Recalling his investment experience, Xiao He sighed.
"Investment is not as good as buying a bag". On the social media platform, Li Ting also shared her experience: "I bought an LV bag for 15,000 yuan, took it home and took good care of it, and changed hands for 18,000 yuan after three months. The monthly rate of return is 6.6 %, I can't think of any financial product that can achieve such a rate of return." But not everyone is as lucky as Li Ting.
Xiaocheng, a bag enthusiast, has repeatedly called on everyone to "buy bags rationally". "I buy bags every time I feel the heat of my head, but I only find out when I deal with them idle. Each bag costs about 2,000-6,000 yuan. Even if it is For big brands like LV and Gucci, the difference is only a little less loss. You can count on second-hand reselling to increase the price, unless you are lucky enough to buy a classic big and big explosion."
Analyst Lu Yao confirmed this point of view, "Although some products show a trend of popularization, this is not the real attribute of 'luxury goods'. Bags with value preservation and value-added functions are often limited editions or private customized ones. Precious because of scarcity is its core. As for luxury bags of ordinary styles, because of their weak core asset attributes, their ability to preserve value is very limited."
In real life, it is not easy to buy limited edition bags. Taking Hermès as an example, if you want to buy a limited edition bag, you must first meet its distribution requirements (referring to the bundled sales of the brand, users need to buy clothing, jewelry, shoes and other products, and it is possible after reaching a certain consumption amount. own purchase qualifications). Such a set will probably cost hundreds of thousands or even millions.
According to statistics, Liu Luanxiong's auction proceeds exceeded 16 million Hong Kong dollars, which is already a sky-high price in the eyes of ordinary people. But if compared with his huge collection kingdom, these are nothing but trivial.
Floating World Tycoon Loves Investment
Since the age of 27, Liu Luanxiong has preferred collectibles, including artworks, furniture, red wine, etc. The total value is estimated to exceed 20 billion Hong Kong dollars. For example, Gauguin's painting "Morning" in Tahiti was bought by Liu Luanxiong at a historical price of 39.2 million US dollars. Behind the huge collection value of Liu Luanxiong is the alternative investment concept of this floating world tycoon.
When buying collectibles for the first time, Liu Luanxiong felt that it didn't matter, as long as the things were good and beautiful, and he was happy with the purchase. But with the passage of time, he found that these things have increased in value amazingly. A piece of porcelain bought for 1 million to 2 million yuan will rise to 40 million to 50 million yuan a few decades later. "Office buildings can't go up so much!"
Liu Luanxiong's vision is indeed vicious. Take the tri-color pottery horses of the Tang Dynasty that were auctioned after his collection as an example. From 2003 to 2013, the auction price of this pair of fine-looking porcelains increased from US$1.576 million to US$4.197 million. In ten years, the price has increased by more than 2 million US dollars. It is precisely because of this that Liu Luanxiong made no secret of his desire to use collection as an investment method.
He estimates the return on investment in various works of art: at least 100 times for Chinese porcelain, 10-20 times for Chinese paintings, and 5 times for Western paintings, which decrease with the length of the investment period, "most of them appreciate 20 to 100 times." However, In the past two or three years, Liu Luanxiong has frequently "separated love", auctioning famous paintings, fine wines, and high-quality porcelain from private collections. In 2020 alone, he will harvest more than 1 billion yuan.
As much as he loves collecting, he loves investing as much. Liu Luanxiong, who has never received systematic investment education, is obviously an investor who likes to "find another way". Summarizing Liu Luanxiong's decades of investment career, Huang Lichong, the co-founder of Xiezong Strategic Management Group, commented on the four words "buy low and sell high". This kind of gameplay was not only used by Liu Luanxiong on collectibles, but also earned him the title of "stock sniper" in the early days.
During the three years from 1985 to 1987, Liu Luanxiong successively challenged the four listed companies of Hong Kong's well-known big family business-Nengda Technology, Chinese Land, China Gas, and Hong Kong Hotel. The families behind these four listed companies have a lot of background. The courage of "dare to break ground on Tai Sui's head" made him a "fledgling" earn both fame and fortune.
For example, the attack on Nengda Technology made a profit of 6.5 million Hong Kong dollars, and China Gas made Liu Luanxiong a profit of 34 million Hong Kong dollars, and the profit from the battle of the Hong Kong Hotel was as high as 136 million Hong Kong dollars. However, except for China Land and China Entertainment Land, which were reserved as the listed flagships, most of the other companies were sold back to major shareholders by Liu Luanxiong at a high price. The benefits are so great that ordinary people can hardly imagine. As with the stock market, so with real estate.
Although Liu Luanxiong led the company to enter the real estate market after taking over Chinese Real Estate in 1986, such as cooperating with Poly Group to jointly build Beijing Lijing Garden and Beijing Hilton Hotel in the Mainland, due to changes in Liu Luanxiong's physical condition and some external reasons, Chinese real estate is gradually shifting from real to virtual, shifting from a real estate platform to property investment, securities investment, etc.
The same formula was played well by Liu Luanxiong. Also taking advantage of the downturn in the stock market, Liu Luanxiong successively purchased many high-quality assets, such as Wanchai Computer City, Shangqiaofeng, and The one, the highest shopping mall in Hong Kong at that time. Many projects in Beijing and Shanghai were bought when the land price was very low in the past ten or twenty years. The Chengdu project land was also bought seven years ago, and the land alone has increased by 4 or 5. doubled." Liu Luanxiong once recalled.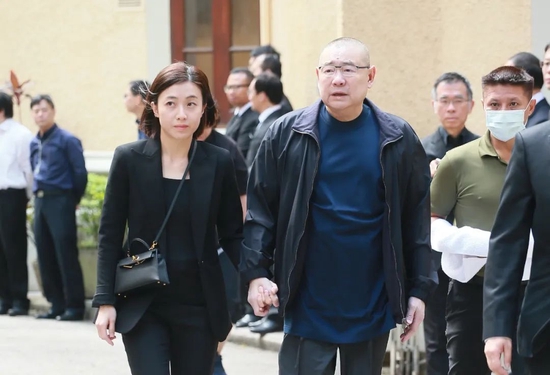 (Photo source/Visual China)
In this way, Liu Luanxiong not only escaped the financial turmoil, but his assets also soared against the market. His personal net worth rose from $2.1 billion before 2007 to $6.5 billion in 2011. By 2017, Liu Luanxiong's net worth had become $15.5 billion. Even in 2022, when the market is going down, on the "Forbes" Hong Kong Rich List, he still has a net worth of US$13.7 billion, ranking sixth in Hong Kong.
For so many years, Liu Luanxiong's huge net worth is not enough to rely on investment properties, collectibles, etc. "He also bought shares in companies in crisis, which often have high-quality properties. When the stock value is lower than the property When the value share is high, profits can be made through privatization. The property is sold after the privatization is successful, and the money recovered is much higher than the cost of privatization." Huang Lichong told the market that Liu Luanxiong not only likes privatizing the company, but A company that wants to be privatized must also have a lot of real estate.
Take Peregrine, which Huang Lichong served as a financial consultant in 1998, as an example. Liu Luanxiong bought 64.29% of the shares of Kwong Sang Hong from the bankrupt Peregrine at a very low price. In November 2004, when the stock market was in a downturn, China Real Estate and its shareholders privatized Guangshenghang at a price of 1.25 yuan per share. "There are many properties under Guangshenghang, including high-quality assets such as Guangshenghang Building." Huang Li rushed to the city recalled.
However, as Liu Luanxiong's main listed company and investment platform, the road to privatization of Huaren Real Estate is not going smoothly.
The ups and downs of a century-old store
His wealth remains strong, but his business faces challenges.
Since 2019, after the property assets were gradually divested from the listed company, the real estate business of Chinese Land has hardly grown, and its profits mainly depend on investment income. Most of its commercial real estate projects only have management and operation rights, and only those in Hong Kong have control rights. The Harcourt Building, Xingwei Center, Guangjian Trade Center, No. 1 Hongtu Road, and the Oriental State Tower and Beijing Hilton Hotel in Beijing, as well as three projects in the UK.
To make matters worse, Chinese Land's investment in real estate stocks and bonds has also suffered from Waterloo in recent years. Take Evergrande, which once allowed Chinese Real Estate to receive a dividend of HK$1.95 billion, as an example. Since 2021, Evergrande's liquidity crisis has broken out, and its stock price has fallen all the way. Chinese Land has sold its Evergrande shares many times. At the end of November of the same year, China Real Estate announced that assuming that all remaining Evergrande shares would be sold before the end of 2021, China Real Estate would lose more than 10 billion Hong Kong dollars in the matter of investing in Evergrande.
The investment in bonds of mainland real estate stocks also hurt Liu Luanxiong's heart. According to the 2021 semi-annual report, Chinese Properties holds a total of 27 bonds, involving Evergrande Group, Kaisa Group, Zhongliang Holdings, etc. In the first half of this year, holding bonds brought an unrealized loss of HK$309 million to Chinese Land.
After a series of defeats, Liu Luanxiong's wife Chen Kaiyun (Gambi), the new helm of China Real Estate, also made big moves in 2021, such as giving employees houses, shares, etc. to save the company, but this ultimately failed. Performance reversed. Just in 2021, when this old store has reached its 99th year, Gabby tried to recover blood through the privatization plan. The reason for seeking delisting was: low stock trading liquidity and continued decline in performance.
When the stock price is cheap, retail investors may find it worthwhile and actively buy it. But for capital hunters like Liu Luanxiong, this is the easiest opportunity to snipe. With only a small amount of funds, they can absorb some Chinese real estate stocks in the market, and then propose to buy back all the shares. This leveraged buyout technique is Liu Luanxiong's favorite good at.
In the early years, in 1989 and 1991 when Liu Luanxiong actually controlled Huaren Real Estate, he proposed privatization twice. Behind each privatization proposal is the fact that Liu Luanxiong's bid is lower than the company's net asset value per share at that time. This is also the characteristic of Cambie when he took control of Chinese real estate.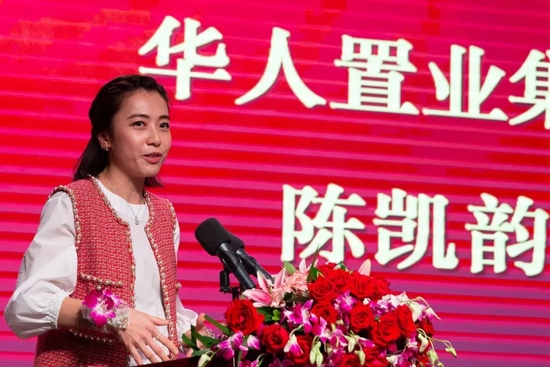 (Photo source/Visual China)
Take the privatization plan disclosed by Chinese Land in early October 2021 as an example. It is mentioned in the plan that Chinese Properties plans to repurchase about 25% of the public shares in the open market at HK$4 per share, with a total consideration of about HK$1.908 billion. The repurchase price of this privatization plan is slightly higher than the stock price of Chinese Land at that time, but it is nearly 70% discount to the net asset value per share of HK$12.99 at the end of June.
According to Wind data, as of January 28, 2023, the suspected actual controllers of China Real Estate are Chen Kaiyun, Liu Zhongxue (son of Liu Luanxiong), and Liu Xiuhua (daughter of Liu Luanxiong). The shareholding structure shows that the top controlling shareholder of Chinese Properties is Solar Bright Limited, which is a trust fund controlled by Chen Kaiyun.
According to Caixin reports, the shares of Huaren Real Estate are all registered in the names of Liu Luanxiong's minor children, and Chen Kaiyun is the trustee of the children. If the privatization is completed, Solar Bright Limited will wholly hold Huaren Real Estate, and all shares will be controlled by Chen Kaiyun. However, this time, most shareholders still did not buy it.
On December 17, 2021, Chinese Land will hold a planning meeting and an extraordinary general meeting of shareholders to vote on the privatization proposal. There were 74 shareholders present, only 10 were in favor of the plan and 64 were against. This also means that more than 80% of the shareholders voted against this vote. "This time is the best time for privatization (poor performance, low valuation), but unfortunately missed it." Huang Lichong sighed.
Today, what should Chinese real estate do? "What we will do in the future is passive investment. It will gradually sell the properties in hand, recover the cash, and then distribute the interest to shareholders. With the sale of business and properties, Chinese property will become more and more a holding company. Cash-based companies." Huang Lichong pointed out to the market analysts.
The circulation of capital never stops because of one person or one company, but Liu Luanxiong rarely speaks out because of one person. At the 90-minute press conference on January 3, Liu Luanxiong talked about money and love affairs, and did not talk about investment, nor did he mention his business. At this moment, the only wish of Liu Luanxiong, who is in his 70s, is, "Let me go, I just want to live a quiet life now."
Now that Huaren Property has passed its 100th birthday, although Liu Luanxiong once again appeared in the hot search because of 76 Hermès bags, he is afraid that he will never go back to those grand days.
(Except for Bai Wenxi and Huang Lichong in this article, the others are pseudonyms.)


(Disclaimer: This article only represents the author's point of view, not the position of Sina.com.)

This article is reproduced from: https://finance.sina.com.cn/tech/csj/2023-02-02/doc-imyehtzq6643112.shtml
This site is only for collection, and the copyright belongs to the original author.