Original link: https://taiwan.chtsai.org/2023/05/28/qishan_jiuzai_gebi/
Qishan is next door: Kaohsiung 399 traffic monthly pass shortens the distance between urban and rural areas
On weekends, I made an impromptu trip to take a half-day trip to and from Qishan by using the Kaohsiung transportation monthly pass from the urban area. The whole process is smooth and there are no additional transportation fees. Monthly tickets really shorten the distance between urban and rural areas.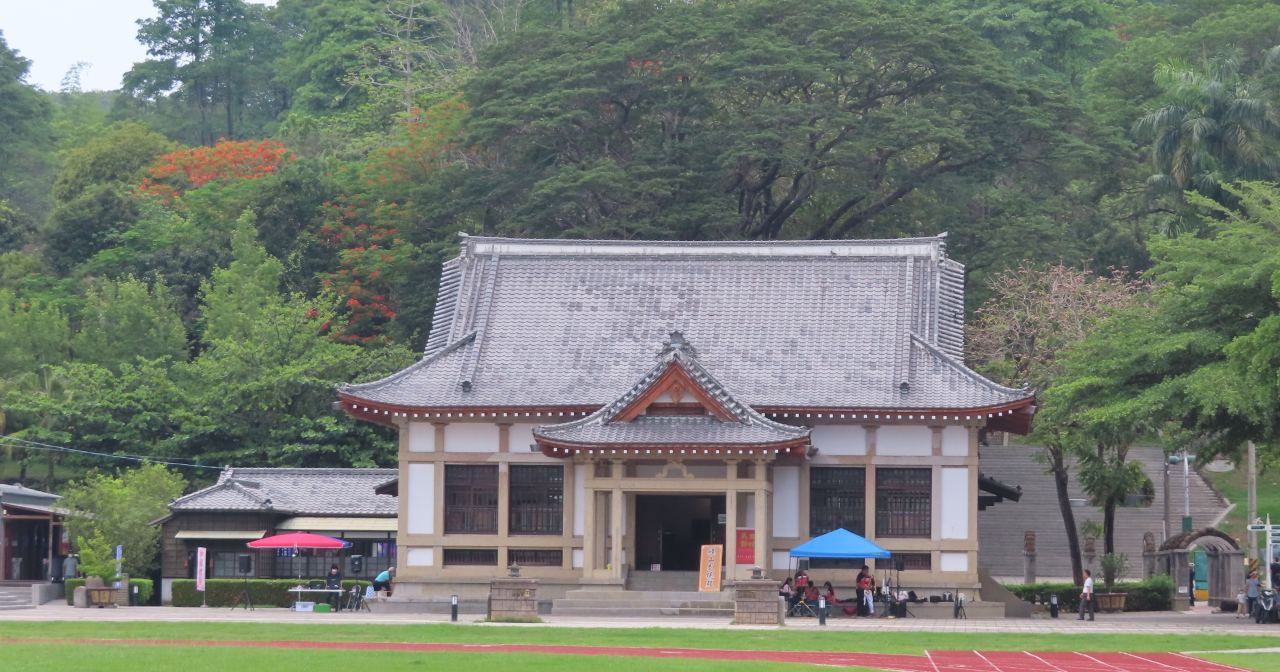 journey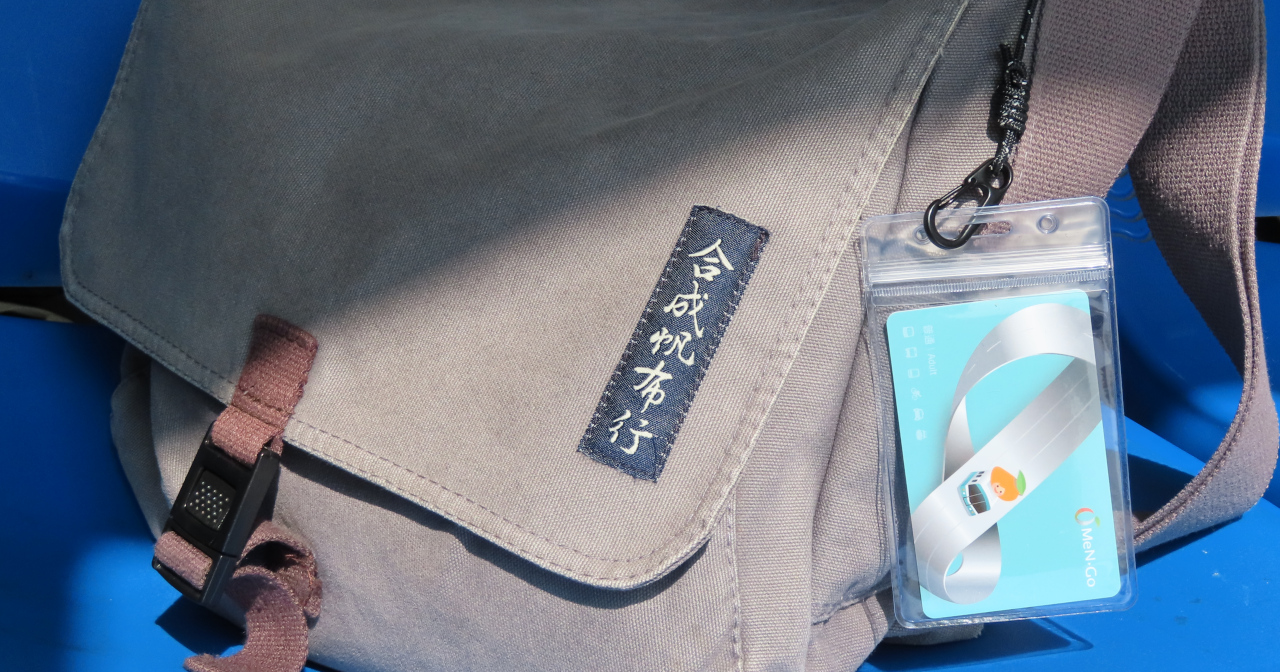 11:30~12:10: E01 Qimei Highway Express: High Speed ​​Rail Zuoying Station→Qishan Transfer Station
12:35~12:55: Yifang Squid Pasta Snacks
13:05~13:24: Changmei Ice Shop
13:45~14:35: Gaoshi Tuqishan Branch
15:30~16:20: E01 Qimei Expressway: Qishan Transit Station → HSR Zuoying Station
Passenger transport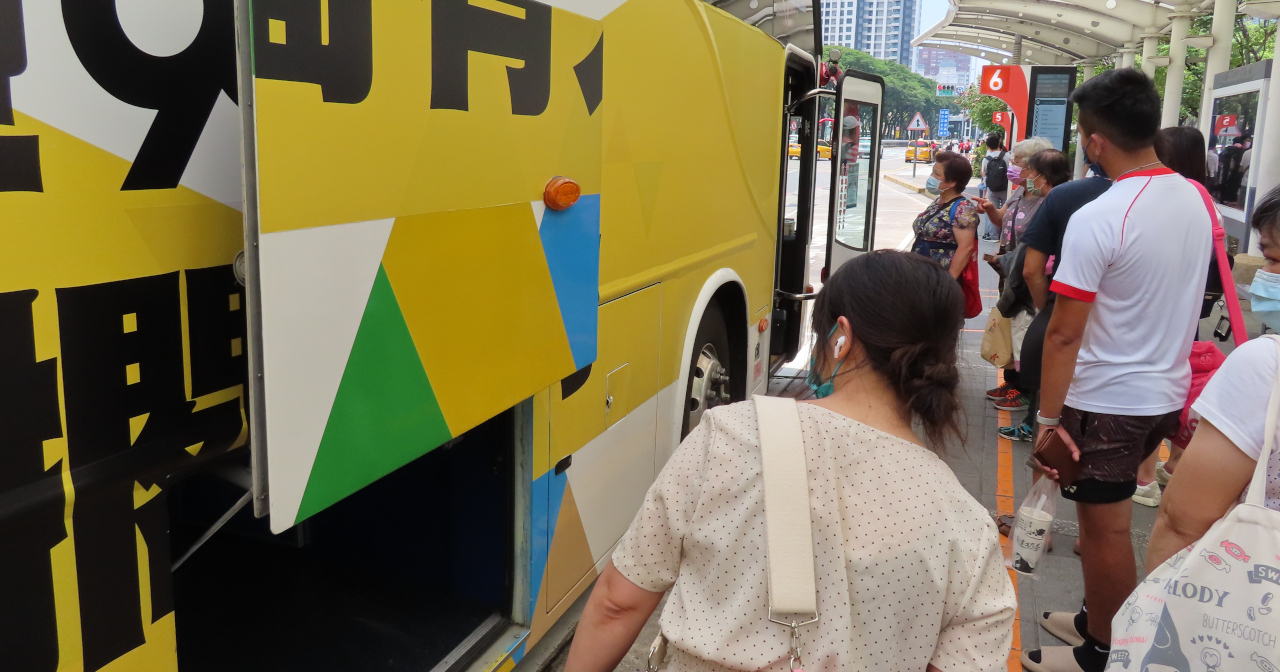 Most of the people who use this route are local people. Not many tourists. This is a good thing. Public transportation should be based on local life. Foreigners experience the daily life of local people, that is tourism.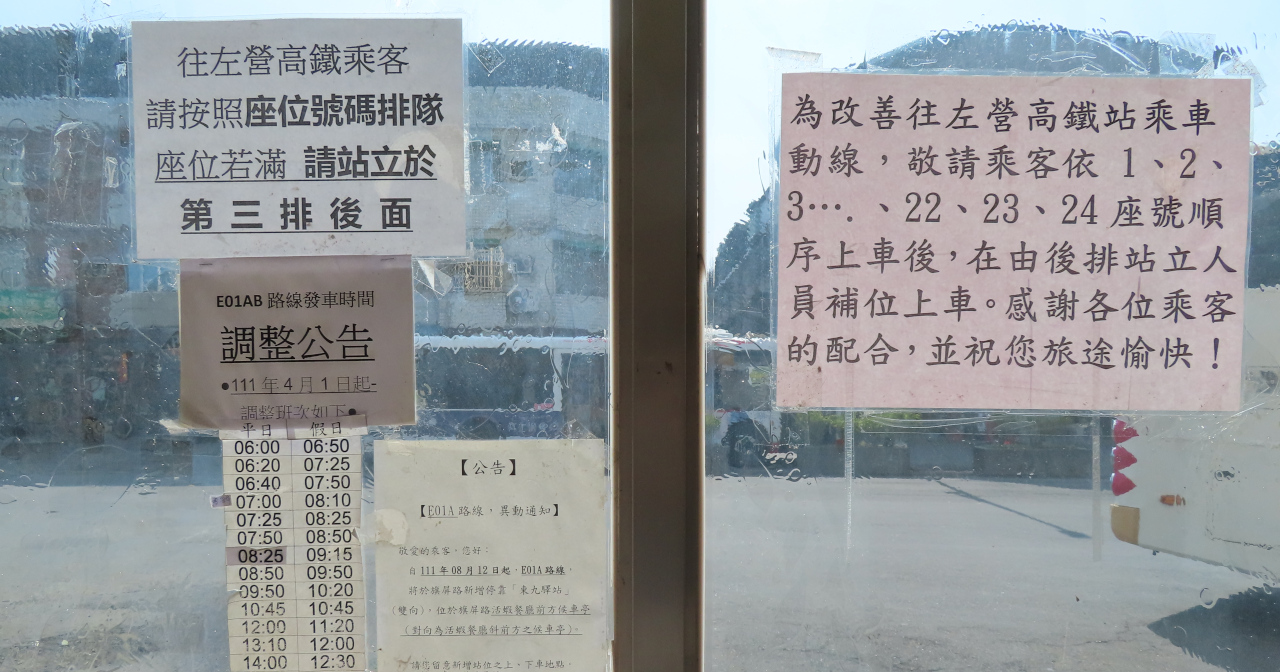 The utilization rate of this passenger transport route is very high during holidays. If you are lucky on the way out, you can get on the car as soon as it comes. The return journey originally had to take the bus at 15:15, because there were not many vacancies when driving from Meinong. We couldn't get on, and then took the next bus at 13:45.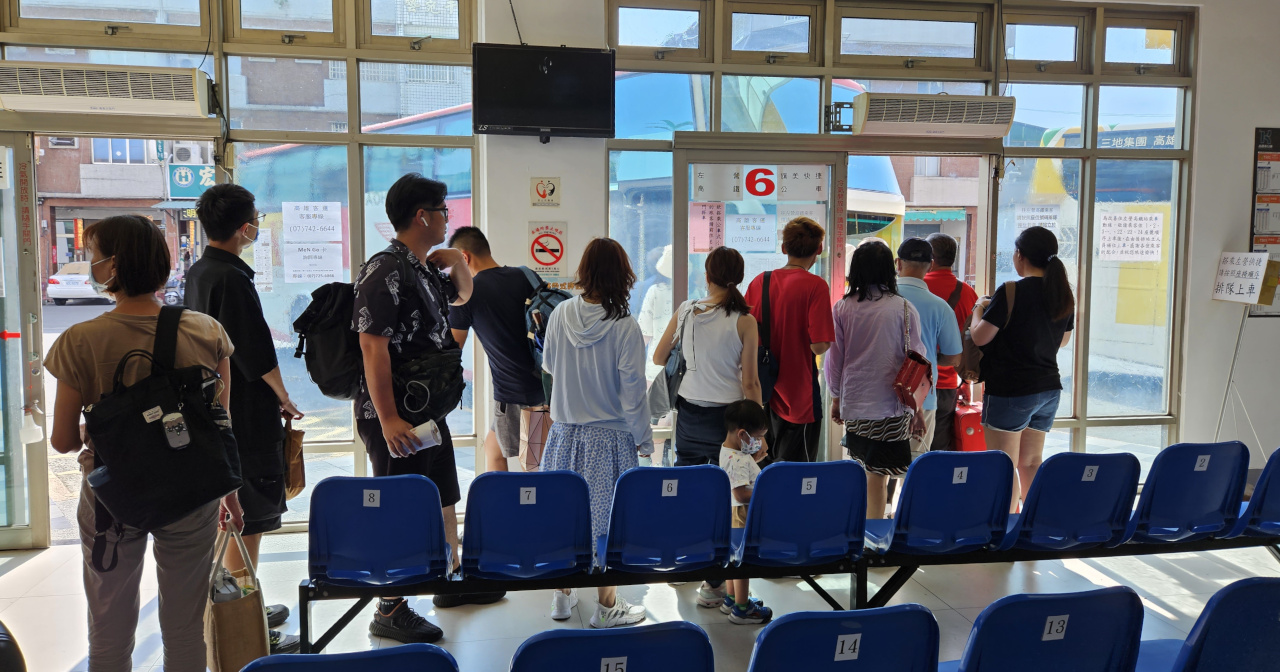 There are actually a lot of cars going back to the city from the Qishan transfer station. There are express lines going to the high-speed rail from different directions, and there are also going to Kaohsiung Station or Fengshan Transit Station. If you do your homework well in advance, the return journey will be more flexible.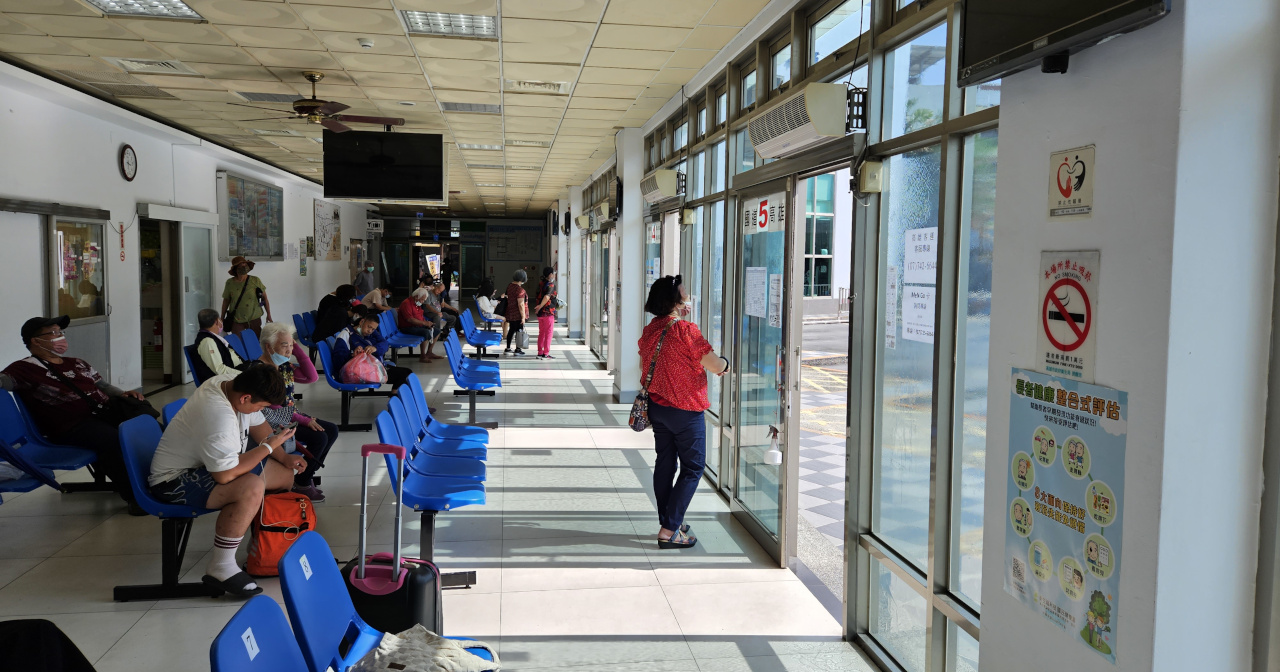 Every time a bus arrives at Qishan Transfer Station, the station staff will announce where the bus is going. So even foreigners don't have to worry too much about taking the wrong car or taking the wrong direction.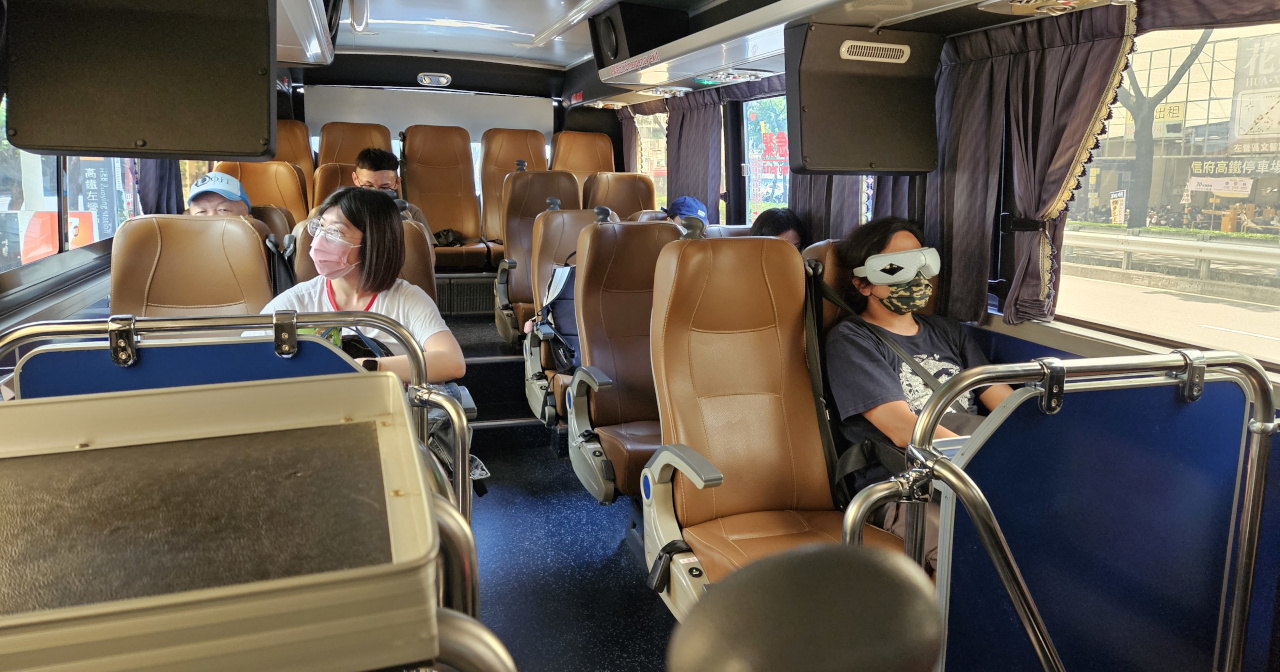 The tour bus of Kaohsiung Bus is very comfortable to sit on. Especially during the ten minutes of the return trip when it was close to the Dingjin system, it would be unbearable if you drove by yourself.
Public bicycles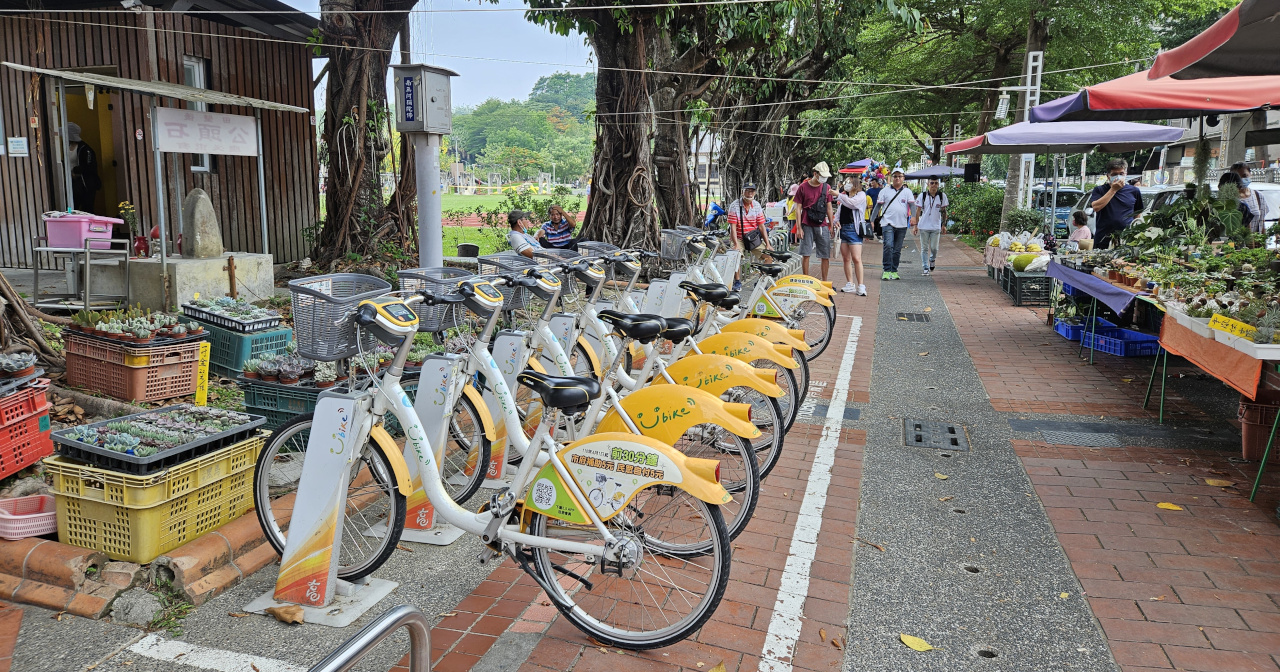 There are only five YouBike stations in Qishan City. Because there are not many sites, the use will be different from the habits of the metropolitan area. This is how we use it.
12:13~12:26: Qishan Transfer Station (borrow) → Qishan Old Street (Huazhong Street) (return)
12:30~12:55: Qishan Old Street (Huazhong Street) (borrow) → Qishan Old Street (Huazhong Street) (return)
13:02~13:24: Qishan Old Street (Huazhong Street) (borrow) → Qishan District Office (return)
13:25~13:35: Qishan District Office (Huazhong Street) (borrow) → Zhonghua Guangfu 1st Street intersection (return)
The first ride directly from Qishan Transfer Station to Qishan Old Street to return the car.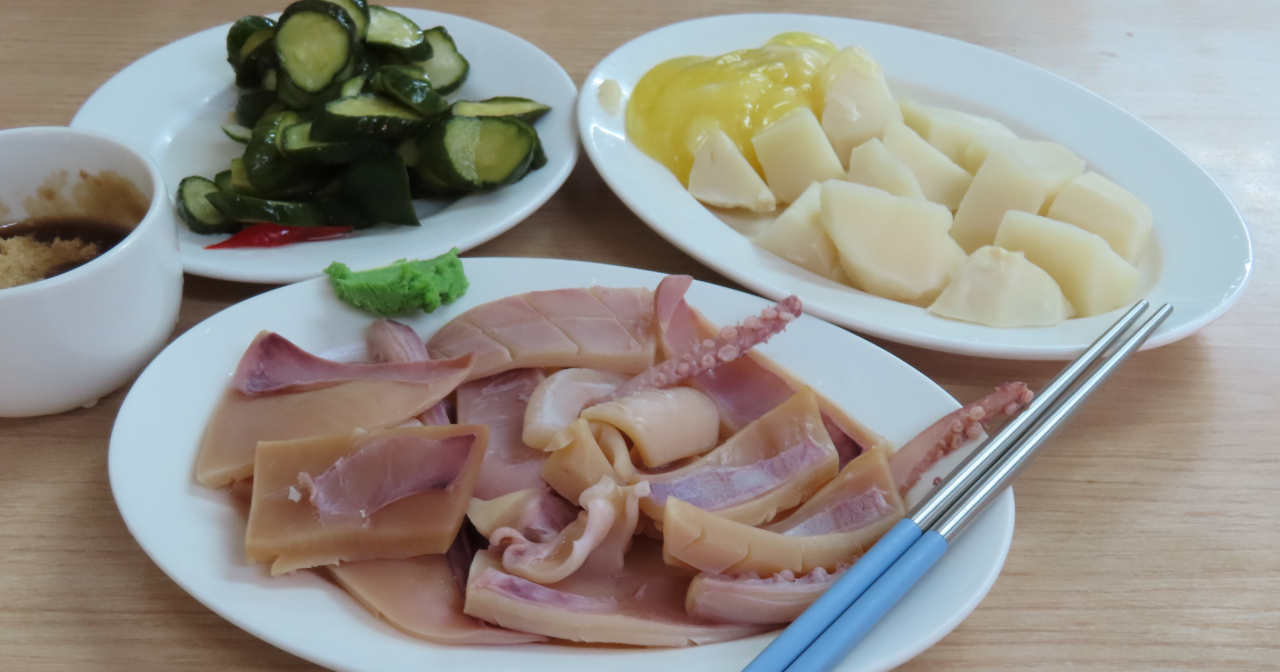 The second time I borrowed a car from Old Street, I rode to Yifang for squid pasta snacks. I have eaten here many years ago, but this time I feel that it is no longer the same. Stop at the door, and ride back to the original station to return the car after eating.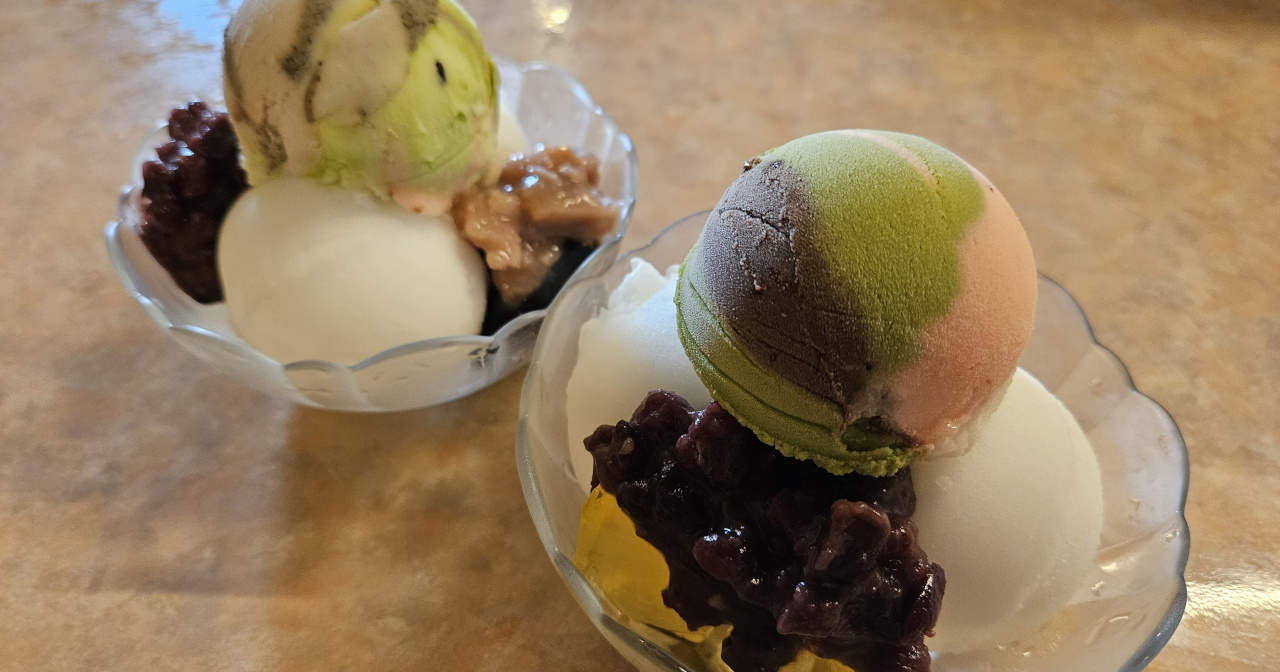 The third trip is to borrow a car from Laojie and ride to Changmei Bingdian, which is always eaten every time I come to Qishan. It was crowded at noon, but it was still delicious. Stop at the gate, and return the car at the district office on the way to Qishan Hospital after eating, and then borrow a car at the same station.
The fourth ride from the district office to return the car at the intersection of Zhonghua Guangfu 1st Street near Qishan Hospital, and then walk to Tuqishan, Gaoshi. This is a small and exquisite modern library, just next to Qishan Junior High School.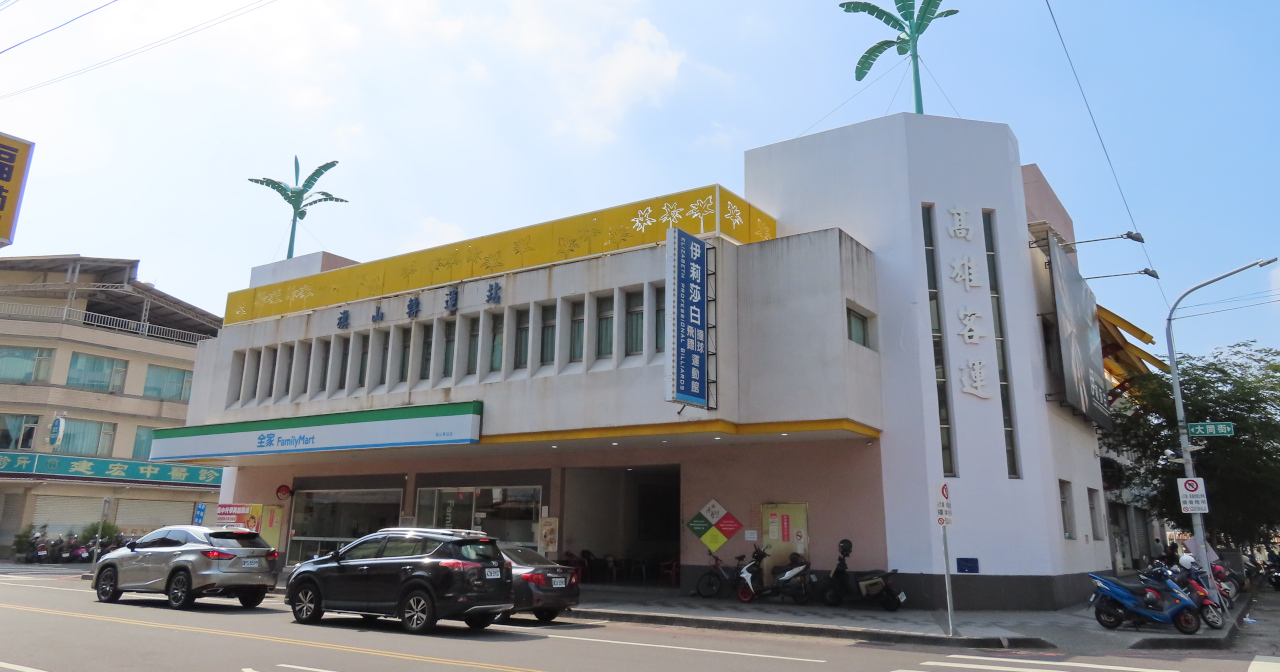 Each trip is within 30 minutes, and the monthly pass is free. Finally, walk 500 meters from the library to the transfer station.
further reading
This article is reproduced from: https://taiwan.chtsai.org/2023/05/28/qishan_jiuzai_gebi/
This site is only for collection, and the copyright belongs to the original author.