In recent years, the performance of the fund industry has been differentiated, and a group of fund managers who have served as fund managers for a short period of time have emerged and made great achievements. They are called new fund managers.
The data shows that among the top 10 products of active equity funds in the past year, the fund managers of 6 products have served as fund managers for less than 2 years, such as Huang Hai of Wanjia Macro with multiple strategies, and Zhou Zhishuo of CCB with potential new blue chips. , Li Shuyan of Xinao Cycle Power. The above-mentioned emerging fund managers have also achieved positive returns this year.
This special issue of Snowball selects 9 good articles to analyze the emerging fund managers concerned by golfers and their representative works.
Snowball Special Issue 312 – How to Choose a New Fund Manager
Click the link to download the original PDF of the report: web link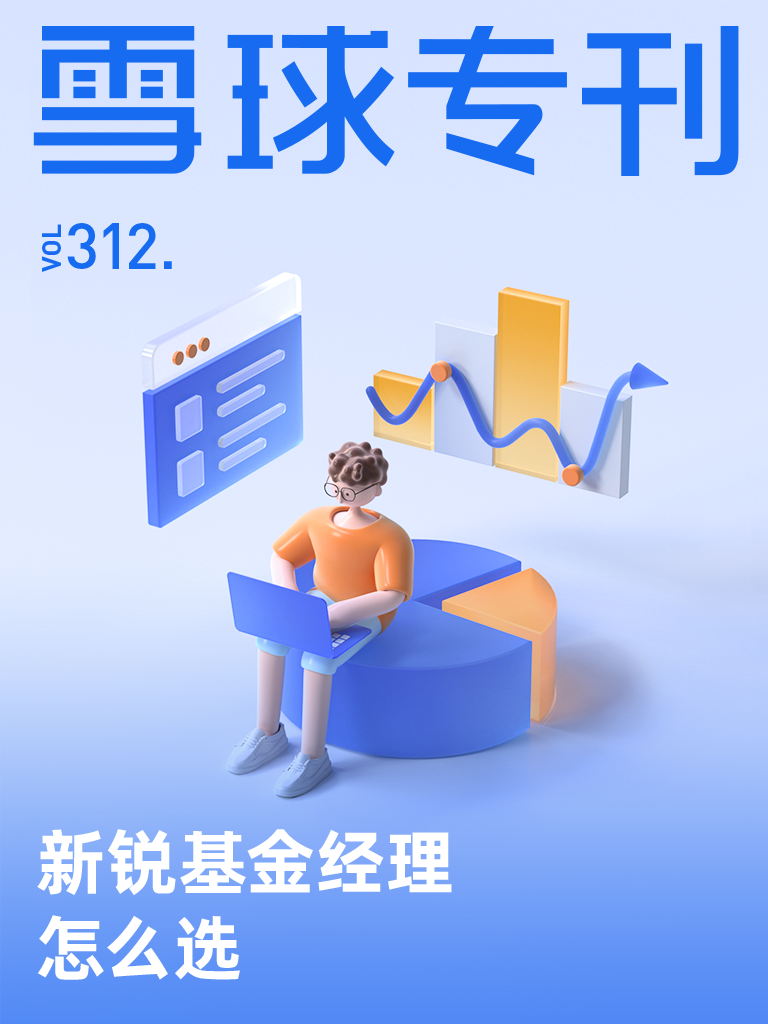 Table of contents:
1. The evaluation of 13 Internet celebrities and emerging fund managers @靡mo said
Abstract: These cutting-edge fund managers can be selected by netizens. Most of them are fund managers with relatively good performance during their tenure. However, the shortcomings of "new cutting-edge" are also obvious. The historical performance of the fund is not long enough, and the fund manager has not experienced several rounds of bull and bear. However, the fund's performance mean reversion is a high probability event. It can achieve super high annualized returns in a short period of time, but it is unsustainable for a long period of time. It must be clearly understood.
2. Use the fund performance under the "special market" to evaluate 13 emerging fund managers @NeumannFeng
Abstract: In the long run, the stock market has a bull market/bear market/fluctuating market; in the short term, the stock market will also fluctuate greatly under the influence of various external factors, forming a short-term "special market". In various "special market conditions", each fund manager has his own understanding of the market conditions, adopts different coping methods, and finally forms different performance returns. Evaluating 13 fund managers through their different performances in bull and bear markets and turbulent periods may yield different results.
3. The new fund manager who excavated Crouching Tiger, Hidden Dragon – Zhou Zhishuo of CCB Fund @大牛general
Abstract: Zhou Zhishuo's investment style is biased towards small and medium-cap growth stocks. During the investment process, attention should be paid to the risk of switching between large-cap and small-cap stocks.
4. Evaluation of Liu Changchang's Hua'an style and health @I can counterattack
Abstract: Liu Changchang is a fund manager worthy of attention and should pay close attention to its size, turnover and portfolio positioning.
5. Evaluation of Emerging Fund Managers – Wells Fargo Fund Yu Bo @jixinggaozhao
Abstract: The fund manager has a relatively accurate grasp of the timing. Although there is no award record at present, he believes that he can make achievements in the future.
6. Evaluation of Dong Chen, Manager of Huatai Bai Rui Fuli Fund: Can rise and resist fall @ Huan Fun Xue Qing Yun Dan
Abstract: Dong Chen is a diligent fund manager, strong in cyclical sectors and trading ability, but whether he can keep up with the expansion of scale remains to be tested by time.
7. Yang Jinjin, a new fund manager, and Bank of Communications Trend Mixed A multi-dimensional evaluation @小elephant stroll
Abstract: Yang Jinjin can obtain higher excess returns in the process of bull market, and can also obtain stable happiness in bear market, typical of both offense and defense.
8. Zhong Shuai of China Asset Management: Growth Style, Gray Horse Investment @Capability Circle Construction
Abstract: The investment method attaches great importance to the bottom-up, which means that the prosperity and performance of the Huaxia industry of the product is outstanding, or there is a problem of excessive exposure of short-term style.
9. The contest between brothers and sisters – the evaluation of Wang Peng & Shi Cheng @Tie Hanhan who is concerned with the world
Abstract: The field I am familiar with is new energy. Among the 13 fund managers in the twentieth issue, two have similar styles and I have picked them, so I will compare these two. These two brothers and sisters are both growing players. What about the funds they manage?
Risk warning: The stocks mentioned in the above article are for reference only and do not constitute investment advice. Buying on this basis is at your own risk.
Past Special Issues:
Snowball Special Edition – Duan Yongping's Investment Questions and Answers (Investment Logic)
Snowball Special Edition – Duan Yongping's Investment Q&A (Business Logic Chapter)
Snowball Special Issue 311 – 2022 Snowball Fund Live Streaming Festival (Fund Manager)
Snowball Special Issue 310 – Interpretation of the second quarterly report of 2022 public funds
Snowball Issue 309 – Investing in China: Investment Outlook for the Second Half of 2022
Snowball Special Issue No. 308 – 2022 Shareholders' Meeting Investigation Report
This topic has 0 discussions in Snowball, click to view.
Snowball is an investor's social network, and smart investors are here.
Click to download Snowball mobile client http://xueqiu.com/xz ]]>
This article is reproduced from: http://xueqiu.com/3746414875/230816721
This site is for inclusion only, and the copyright belongs to the original author.