Original link: https://taiwan.chtsai.org/2023/08/28/sanshiliu_hao/
Think of that girl thirty-six years ago. It was originally the girlfriend of my high school classmate, a girl from a friend school. He also took the nickname "No. 36" because she always took the No. 36 bus. I forget how they met, but it wasn't on the bus anyway.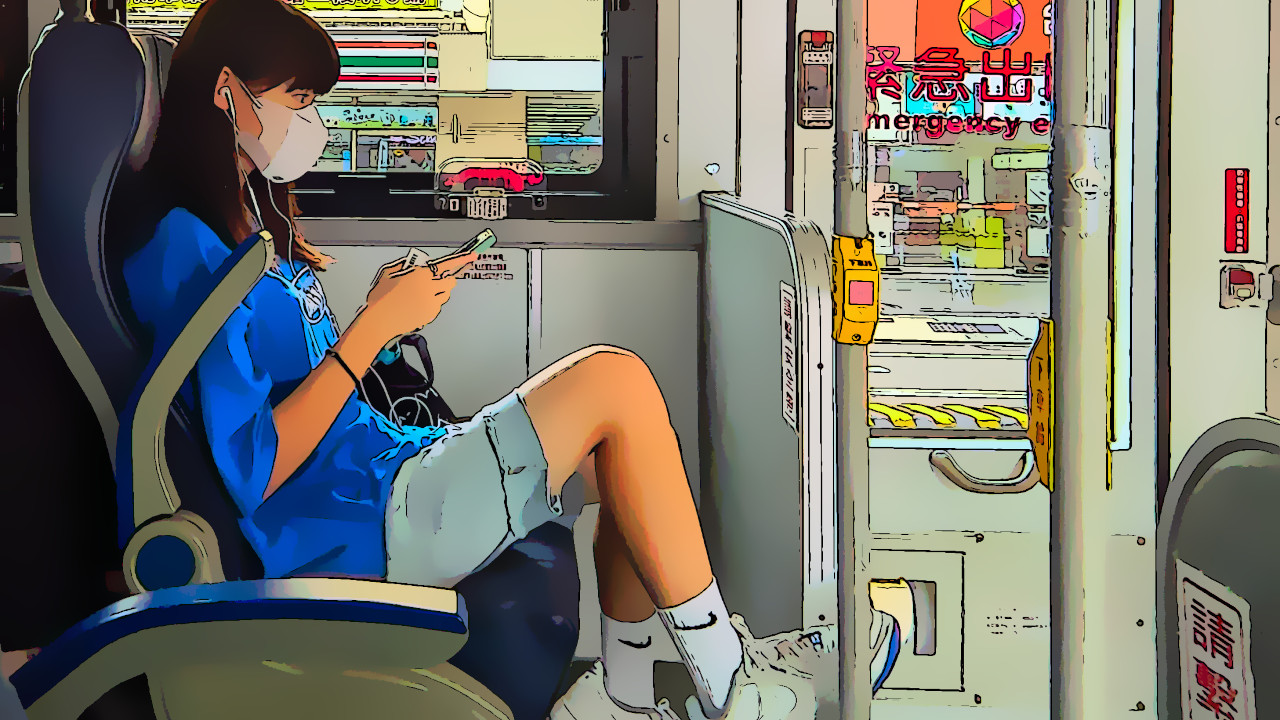 It's the last semester of high school. A classmate asked me to chat with them about their relationship issues. It was like the first time I saw her too. The three of them talked for a whole afternoon in the coffee shop above the bookstore in front of the train station. In the end they decided to break up.
I became friends with her after that. This plot is very guava, but it really happened. As time passed, the two became more and more familiar. Close, but it seems that they have not really become boyfriend and girlfriend. Often go out to play. At that time, there were not many places to play in downtown Kaohsiung, except the Cultural Center and Shoushan Mountain.
It was raining that time down Shoushan Mountain, and we were trapped under the gazebo to hide from the rain. Yes, you know, the kind of gazebo in Shoushan Park that was too tacky even in those days. But in retrospect, there was no cheesiness, just romance.
I remember taking the train to Tainan to play during the winter vacation. It seems that I didn't really go anywhere to play, just around the station and the campus of Chengda University.
A semester passed like this. When I came to the second semester of the third year of high school, I fell into the dilemma of academics and self-confidence. The grades in the last semester were so bad that I couldn't save them in the next semester, and I would definitely repeat the grade (and I really did repeat the grade at the end of the school year). I was terrified that I might have to do another year of the painful senior year of high school, but I didn't know how to get out of it.
So I shut myself up. Disconnect from the world. Including with her. I walked back to that dark world, wanting to face myself to find the answer and get through this last semester. I didn't go to a tutor either; who would go to a tutor in those days.
I never saw her again after that. It's really a pity to say it. Teenagers really don't know how to handle relationships well. Has no interpersonal sensitivity and does not know how to start, maintain and end a relationship. Especially the end.
Having to write a weekly diary, I still resent my predicament. The tutor's reply usually goes like this: "There is still one semester. Just read the textbooks. Don't read reference books or tutoring. You can leave here after you are admitted to university." One month before the entrance exam, he received a grade repetition notice, and he came again. Say "just read the textbook" once. This actually helped me a lot. When I was preparing for the entrance exam, I really only read textbooks and did not take tutoring.
Memories of high school had been repressed below the level of consciousness for so many years because of the pain of the final year. I seldom think about it, and I can't even recall much. Writing " Unfinished Things " thirteen years ago was the first time I remembered some things in the three years of high school. At that time I ended up like this:
"Over the years, I often think of the line "No man is an island" in the 2002 movie "About A Boy", but I never had the opportunity to feel this line in the film. That sense of relief the last time it happened. It wasn't until I finally remembered the three years of high school that I realized that no one is an island."
There is another sentence in the movie:
"Everyone is an island. But some people are chains of islands. Under the surface, they are connected."
Time shapes landscape and character. The old connections may have long since disappeared, but each connection made us the next version of ourselves until we arrived at the present. I hope that everyone who has ever been connected has become a better version of themselves.
further reading
This article is reproduced from: https://taiwan.chtsai.org/2023/08/28/sanshiliu_hao/
This site is only for collection, and the copyright belongs to the original author.