Original link: https://www.ifanr.com/app/1494768
For today's technology media, the existence of Tencent QQ is like a foreign country in the distance, the East in the eyes of the ancient West: it is always shrouded in mystery, and only attracts some attention during a major update, and then reverts to it again. unknown.
But if you look closely, the second-largest social app in China after WeChat is still the "old face" of QQ.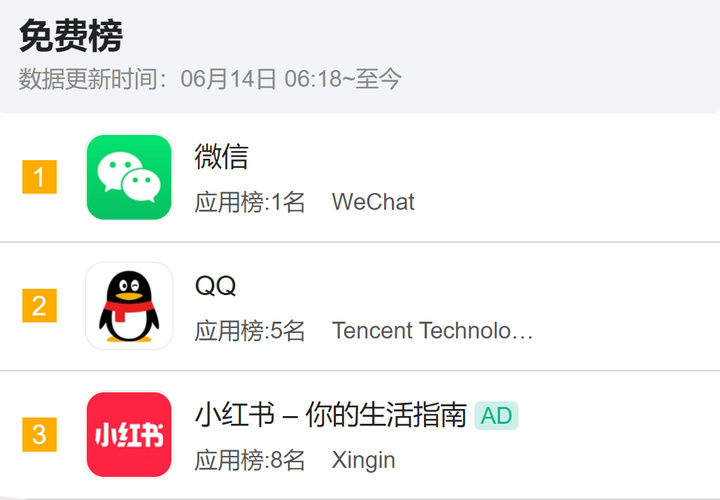 ▲ On the Qimai data application list, WeChat QQ is firmly in the top two
Of course, the current QQ is not "old" at all, on the contrary, it is known for its radical rejuvenation. When it comes to QQ, it always reminds people of "post-00s" and a new world that "post-90s uncles and aunts" don't understand at all.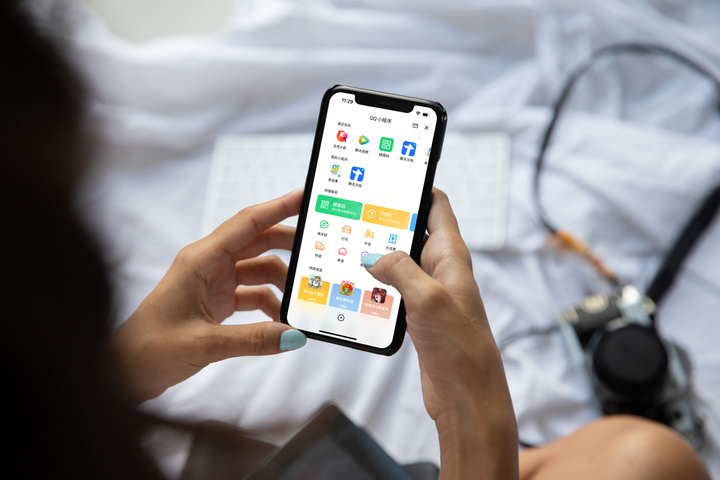 However, to say that the current QQ only belongs to the post-00s is also biased. Obviously, the post-00s cannot support 564 million monthly active users. According to data, QQ transmits nearly 200 million files every day, and the active penetration rate among users born after 1995 is also higher than WeChat. The 23-year-old QQ is still a "national application" covering all age groups, and it is shining in the fields of office, study and social interaction.
Communication and social software come and go, why is QQ still prosperous? With such curiosity, APPSO experienced the latest version of QQ, and the following is the answer we found.
QQ and WeChat, more functional interoperability
If you think that the current QQ is just an app for young people to make friends on a large scale based on their interests, and is not an "essential tool" in daily life like WeChat, then you are wrong.
Convenient and practical functions such as showing the health code, scanning the code to pay, and handling government affairs with small programs are actually equally easy to use on QQ – this is because after the update in March this year, QQ has already supported the search and use of WeChat applet.
How to use the applet?
The first method is to click the "+" sign in the upper right corner of the QQ homepage to find "Scan", and directly scan the applet code to open the WeChat applet. If it is a picture of a small program code sent by someone else, long press the picture and select "Identify QR Code" to open it.
The second method is to pull down the home page to open the "QQ Mini Program" panel, and search for the corresponding applet in the search bar above to use it. For commonly used applets, you can drag the applet icon in the "Recently Playing" list to "My Applets" below to pin it, which will make it easier to find next time.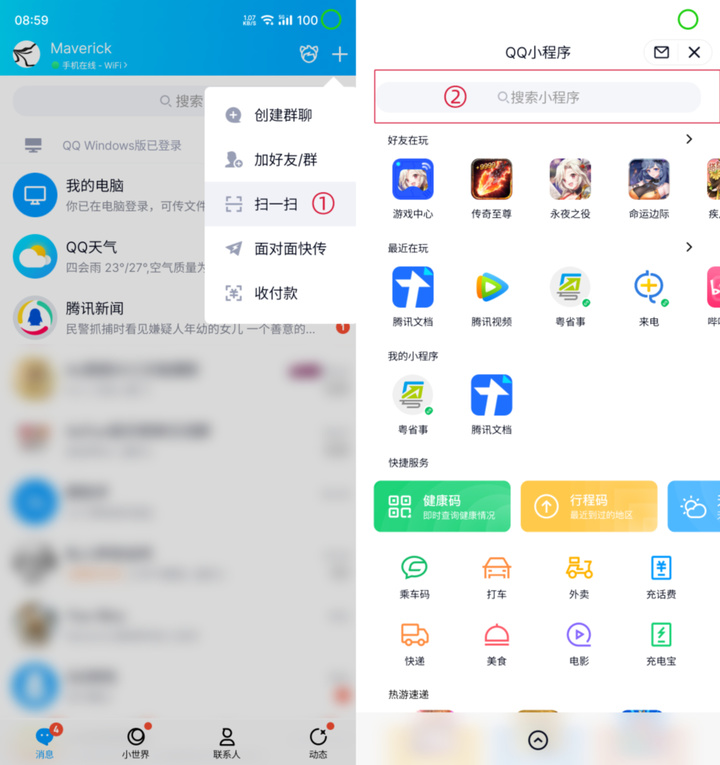 Perhaps more convenient is that QQ directly integrates the "Quick Service" menu in the applet panel, health code, itinerary code, ride code, epidemic information, today's weather, taxi, takeaway, check express delivery, charge phone bills, borrow power bank Quick access to other services is readily available. When you are away from home, you no longer need to make a special trip to remember the name of the applet. You can simply pull down to show the health code itinerary code with one click, making it more convenient to pass the inspection.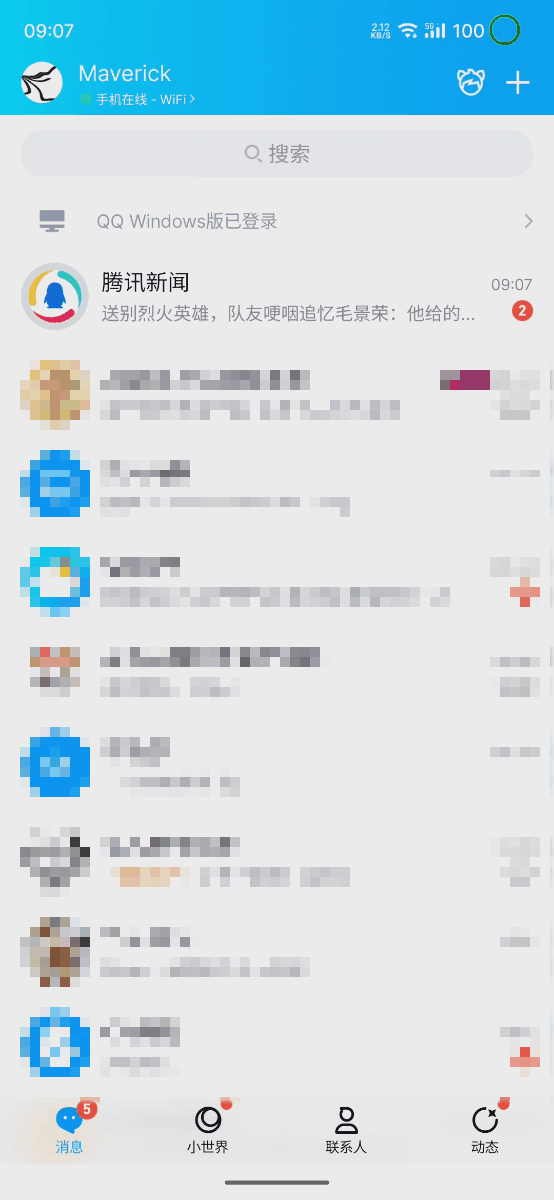 The third method is to click on the applet message sent by others to open it. Correspondingly, you can also find the buttons of "Send to QQ Friends" and "Send to WeChat Friends" in the menu in the upper right corner of the applet, and share the applet easily in this way.
The "interconnection" between QQ and WeChat is not only reflected in the applet, but even the wallet is connected.
That's right, now using QQ to send red envelopes to people, you can choose any payment method between "QQ Payment" and "WeChat Payment"; in addition, you can also find the "Transfer from WeChat" entry in the QQ wallet, use WeChat "Make money" to the QQ account.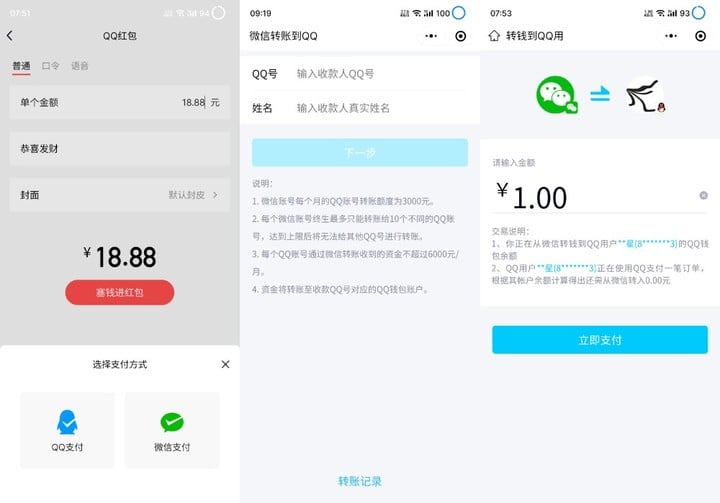 However, it should be noted that this method is currently relatively limited. The monthly QQ transfer limit of a WeChat account is only 3,000 yuan, and a WeChat account can only transfer money to 10 different QQ accounts in its lifetime. Therefore, it exists more as an emergency means of transferring money to oneself and relatives and friends.
Closed business loop, one QQ to experience all services
Last year, an article in APPSO complained that the ubiquitous "jump to app" has become a "roadblock" in the mobile Internet era. The normal state of the Internet in China is that if you want to watch news, watch videos, listen to songs, and browse forums, it seems that you are forced to jump to download a special app to continue, and it takes up space on your mobile phone in addition to the trouble.
Isn't there a way to easily use internet services without downloading an app?
There really is. Tencent's services have achieved linkage or "business closed loop" in QQ. In other words, one QQ can experience all services without downloading a special app.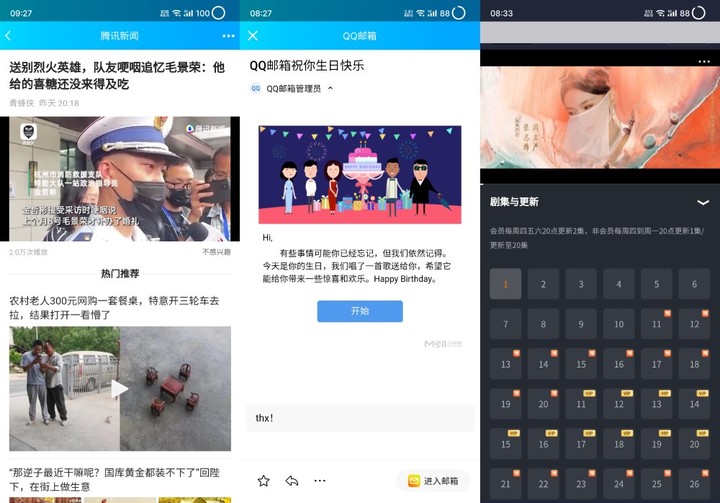 ▲ You can read news and reply to emails without downloading the app
For example, to view the news of the "Tencent News" official account in QQ, you can watch the video and send comments in full without downloading the client; click on the new email received in "QQ Mailbox Reminder", and you can view the attachment in QQ and replying to emails, instead of requiring the QQ mailbox mobile client as before; QQ users can use the "Tencent Video" applet to watch all the content in one stop, watch the NBA finals, chase "Menghualu", only use a small The program is OK.
If there is a standard for measuring the conscience of an app, the most important assessment item should be whether it protects user data and whether it forces users to download other apps. In this regard, QQ has made a good example.
Useful functional details, and many more
In the discussion about QQ, one voice must be heard: Many functions of QQ are really easy to use.
Whether a person actually uses QQ often depends to a large extent on whether other people in the social network are using QQ; but it is undeniable that purely in terms of functional innovation, QQ has many remarkable features. So that even people who don't use QQ often will recognize its function.
For example, a detail was added to the QQ 8.8.38 version updated last year. When sending photos through the mobile phone album, click on the photo and swipe up in the preview mode, and then you can add text messages to send together, eliminating the need for "send pictures first, then type." ' between the time lag and embarrassment.
When you don't need to click on the large preview image to identify the image to be sent, the operation is even more easy and smooth: gently drag the photo to the chat area in the image list below, and the image will be sent out, and the quick reply is as simple as that.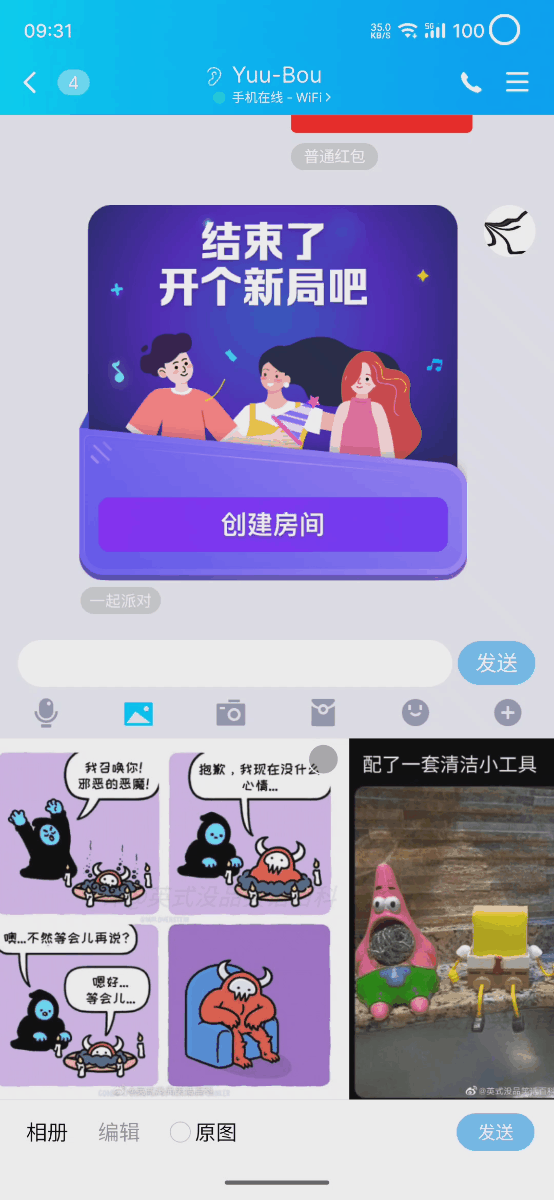 In fact, fluency, ease, richness and novelty are the main themes of QQ functions. Are you used to dismissing message reminders with a blunt "long press – mark as read"? In QQ, as long as you hold down the message reminder bubble behind the chat and flick it, the reminder can be removed with the animation of the bubble bursting. The "stickiness" of the bubble in the animation is more cute in addition to reducing accidental touches.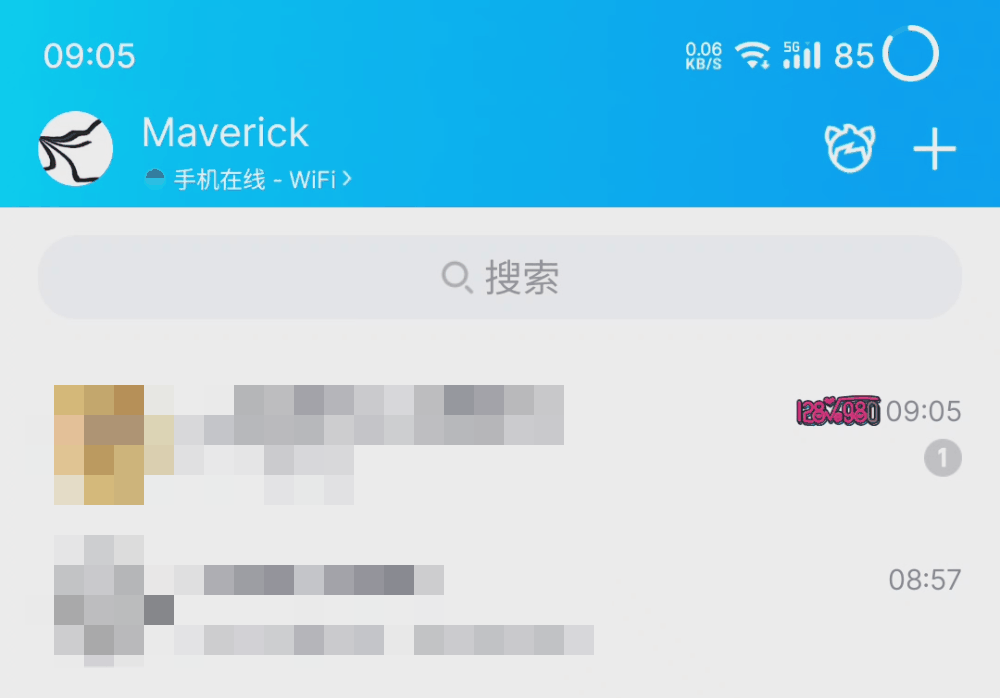 The richness of QQ is also reflected in these aspects: red envelopes can choose password red envelopes, one-stroke red envelopes, voice red envelopes, etc.; shooting videos come with various beauty, filters, graffiti, stickers, soundtracks and novel motion effects; before sending videos It can be edited through the built-in editor; the voice progress bar that WeChat users have been looking forward to has already existed in QQ; "Watch Together" allows you to play videos with lovers thousands of miles away and watch TV series together; audio and video functions have long been suitable. The "hover call" with a folding screen; the super file transfer function that is connected with Weiyun, can directly access computer files without compressing the video is a powerful office tool…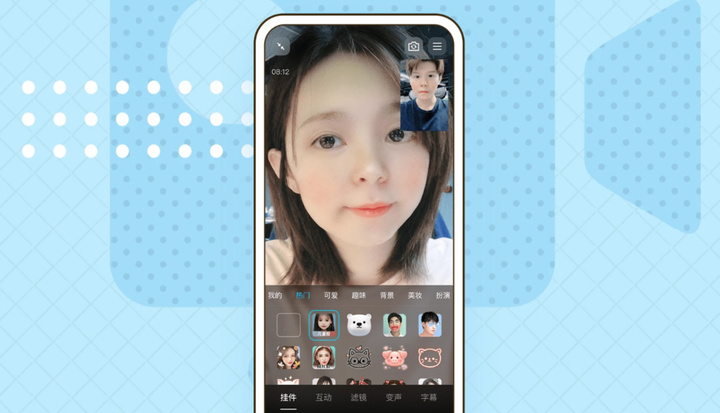 ▲ QQ video calls are more fun to add stickers in real time
As an "experimental field", QQ's various new functions are launched and eliminated very quickly. Such fierce iterative competition has brought ideal results – only talking about the functional experience of the app itself, QQ is undoubtedly more complete and more comfortable.
23-year-old QQ, constantly evolving
What happened on QQ is like an Internet remake of The Curious Case of Benjamin Button. QQ, with a history of 23 years, is moving towards youth and diversification in small steps.
This rejuvenation and diversification is reflected in the overall style of QQ: fresh and lively UI, ubiquitous animation effects, small world, watching together, listening to songs together, partying together and other functions are very suitable for the social needs of young people , chatting with QQ is like wandering in a party hall, there are always novel entertainment items of this kind or that that can make you meet friends.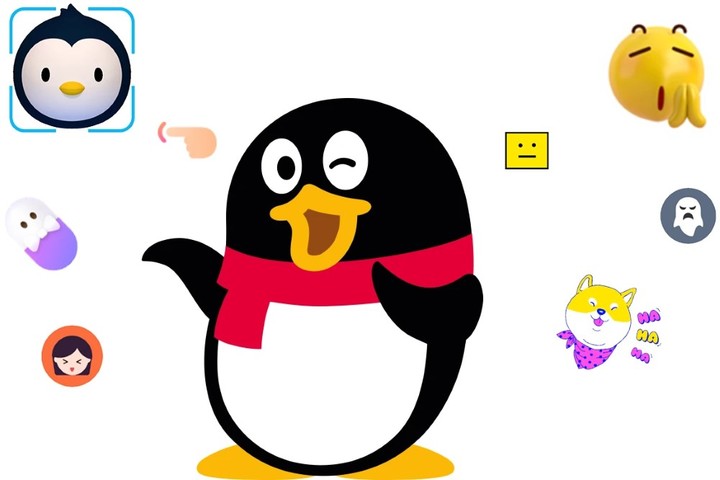 However, while getting younger, QQ still maintains the background color of "easy to use" for many years. As mentioned above, the richness of QQ is not only reflected in social innovation, but also in daily life, office and other aspects, the performance of QQ Still excellent. One-click display of health code, payment system connected to WeChat, message roaming, voice progress bar, file transfer and other functions, professionals will also love it.
It is precisely by taking into account the two paths of convenience and ease of use and bold innovation that the "national application" QQ has maintained its vigorous vitality after many years.
This article is reprinted from: https://www.ifanr.com/app/1494768
This site is for inclusion only, and the copyright belongs to the original author.