Original link: https://wzproject.com/alliant-credit-union-review/
Alliant Credit Union is a credit union founded in 1935 and headquartered in Chicago, Illinois, USA. The credit union is one of the largest credit unions in the United States, serving the entire United States and has more than 500,000 members.
Their purpose is to help customers achieve financial freedom and growth, and provide customers with personalized financial services and high-quality customer service experience. Financial products and services offered include high-interest savings accounts, checking accounts, credit cards, loans, and more. In addition, it also provides financial planning and investment services to help customers better manage their personal finances.
Their low fees and competitive interest rates are one of their strengths. Compared with other traditional banks, Alliant Credit Union has lower service fees and relatively high interest rates on its savings accounts and loans. In addition, their credit card also has a higher cash back and rewards program, which brings more real benefits to customers.
The digital banking platform is an important part of its services. Customers can manage their accounts anytime, anywhere through the app and website. The digital banking platform supports operations such as online transfers, payments, account inquiries, and check deposits, and provides round-the-clock customer support. In addition, financial planning and educational resources are provided through the digital banking platform to help customers better manage their finances and investments.

Official website page
US network environment.
US phone number. A US physical phone is required, and Paygo or Red pocket phone cards are recommended.
International mailbox.
personal passport.
Hold an ITIN or SSN. Reference article: How to apply for ITIN in China
Personal U.S. private residential address. Reference article: Private Address Anytimemailbox Registration Tutorial
US credit history required. It is recommended to have a credit record of 6 months, at least ITIN should be reported to your letter; this kind of bank account that can be applied online will basically check your credit record, usually SP (Softpull), and generally defaults to RA status, mind Please do not apply. ( How to accumulate US credit history from 0, apply for US Capital one deposit credit card , refer to this article )
No monthly fee: Both checking account and saving account do not charge monthly fee.
High interest rates: both checking accounts and saving accounts have relatively high interest rates, and there is no minimum deposit requirement.
ATM Fee Reimbursement: ATM fee reimbursement of up to USD 20 per month can be enjoyed when withdrawing cash from an ATM machine with a Debit card.
Digital Banking Services: Digital banking platforms provide a full range of online and mobile banking services, including account balance inquiries, transfers, check deposits and payments, among others.
Excellent customer service: the customer service team has a good reputation in the industry, providing fast response and thoughtful service, and can be contacted by various methods such as telephone, email and online chat.
NCUA Federal Insurance: The account provides $250,000 NCUA Federal Insurance.
Zelle payment is not supported.
The ATM network is not as extensive as other big banks, and you may have to pay higher ATM withdrawal fees or require more pre-planning for ATM withdrawals when you need them.
There are no physical branches.
If you need a debit card, you need to manually order a debit card after the account is opened.
Click to enter the official website www.alliantcreditunion.org , and then click become a member in the upper right corner.
In the account application interface, Alliant Credit Union provides different account types to choose from, including checking account, saving account, and CD account. We select High-Rate Checking and click apply now .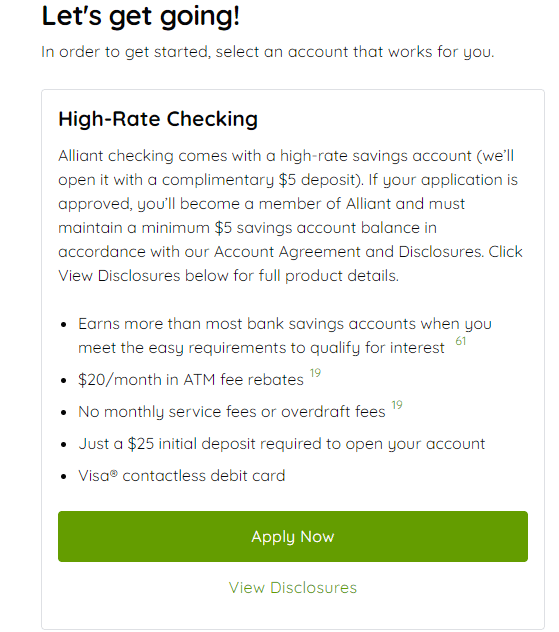 Alliant Credit Union checking account
Fill in personal information and contact information, including name, email, mobile phone number. After filling in, click "Continue".
Fill in the verification code received by email and go to the next page.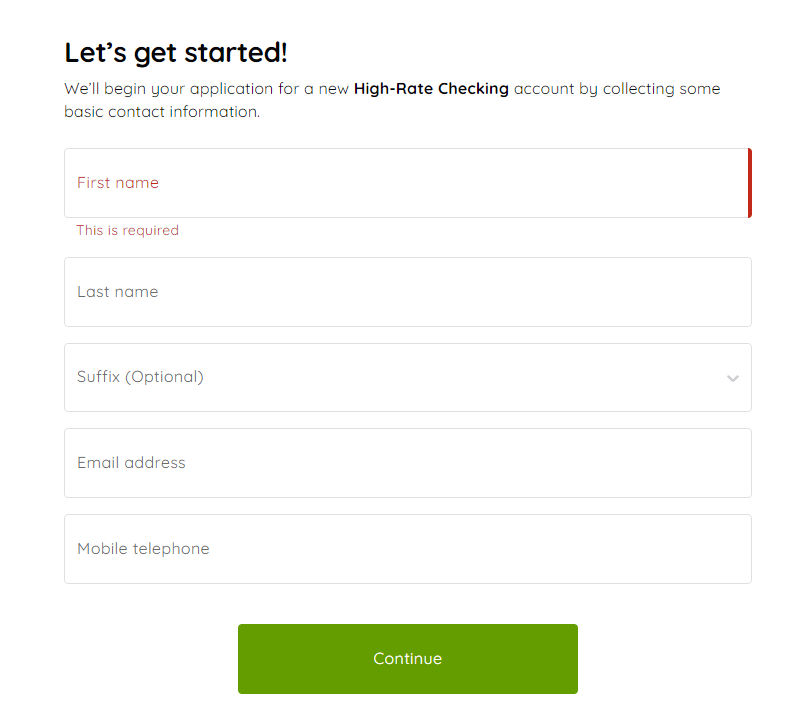 fill in personal information
Fill in your US address information.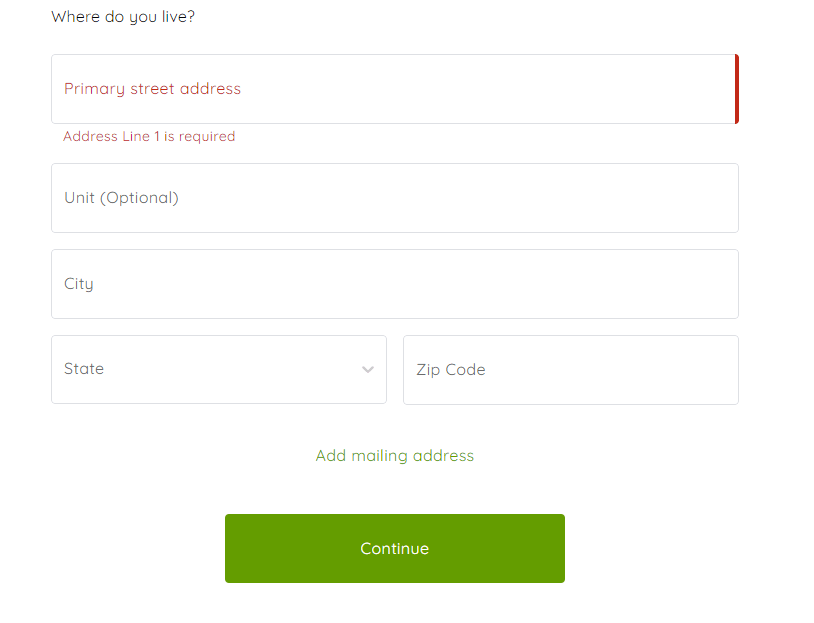 Fill in the address information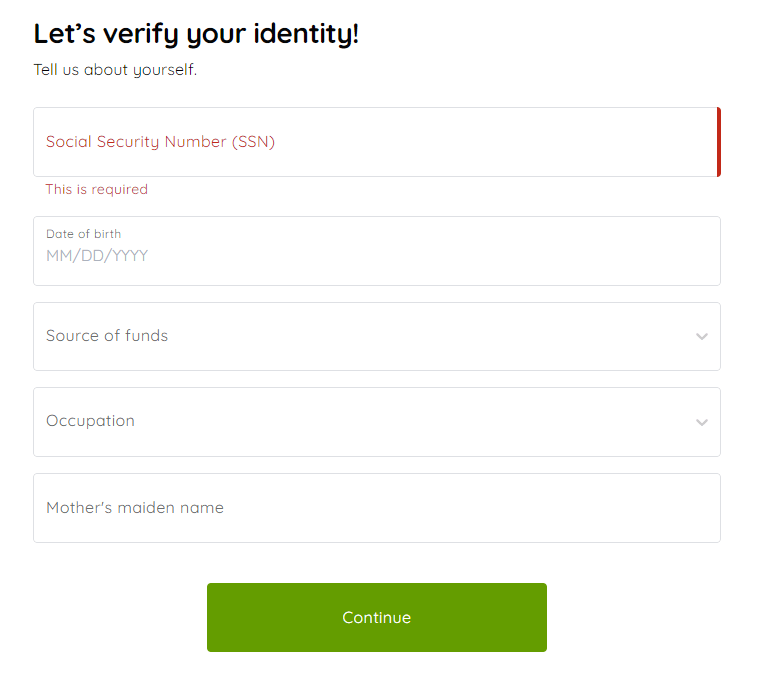 verify identity information
Just fill in as shown in the picture, the SSN column supports ITIN and SSN, fill in birthday, income, occupation, etc.
Most people should choose according to the author's diagram, if there is any difference, please choose truthfully.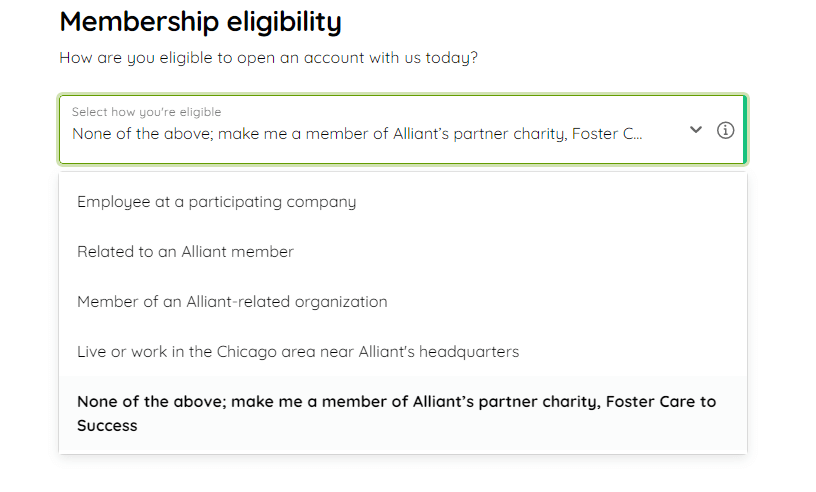 Select Member Information.
The estimated monthly funds deposited into their accounts, I filled in is less than 10,000 US dollars.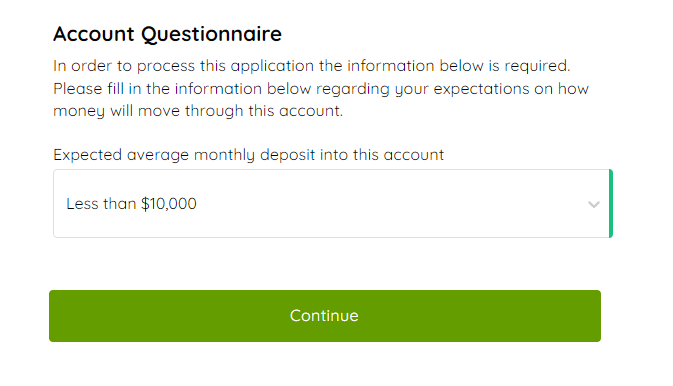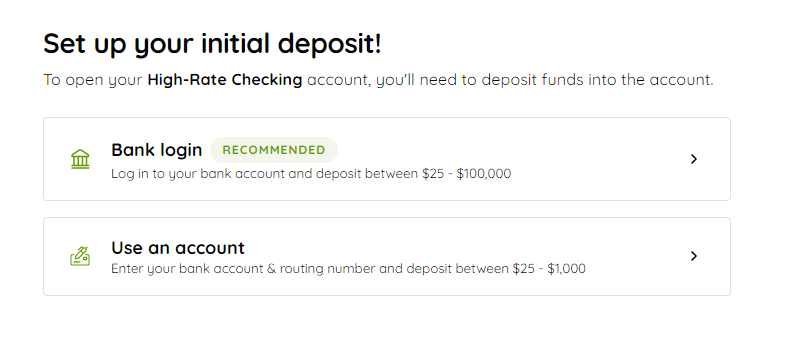 Set up a deposit account
The first one is to log in to the bank directly. This is the docking of the American Plaid system, and you can directly log in to the bank to transfer funds.
Plaid is a financial services company headquartered in San Francisco, California. The company builds a data transmission network that powers fintech and digital financial products. Plaid's product is a technology platform that enables applications to connect with users' bank accounts. It allows consumers and businesses to interact with their bank accounts, check balances, and make payments through different financial technology applications. Operations in Canada, United Kingdom, France, Spain, Ireland and the Netherlands.
The second is to directly add an account. As you can see in the picture below, we need to provide a driver's license and state ID , which most people do not have.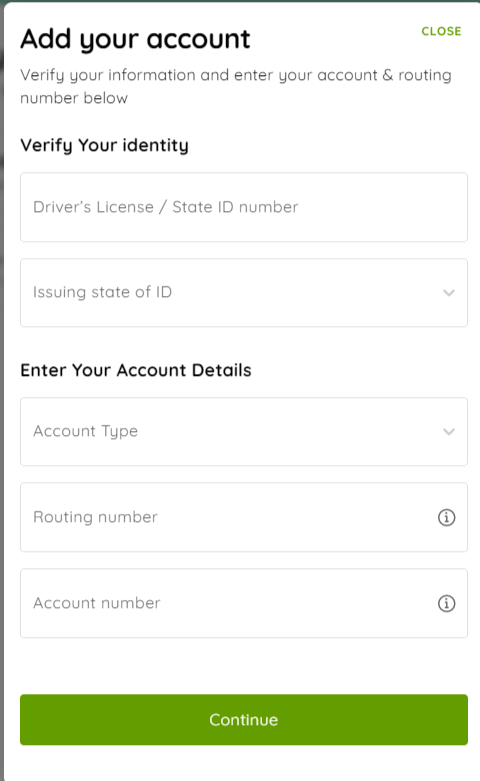 add account
To sum up, without a driver's license and state ID, we can only open their family's account through the first option, which requires a bank account connected to Plaid. The author just has a Capital One 360 ​​Checking account .
Since the author didn't have a screenshot when I applied, I can't demonstrate it to you later. The content behind it is very simple. I probably need to read and agree to their terms and conditions, and finally submit it for review.
The author submitted the review on February 14th, and received emails on February 15th and 17th for additional information. The first email asked me to confirm my date of birth and provide proof of address, and the second email asked me to provide proof of address . The author used bank statements and credit card statements as proof of address. Since I was only asked to confirm the date of birth, I only replied the date of birth in the email. Then it was a long wait. On February 20, I received an email of successful account opening, and then clicked the link in the email to set up an account, set the account name and password, and so on. There are 4 steps in total, just follow the prompts.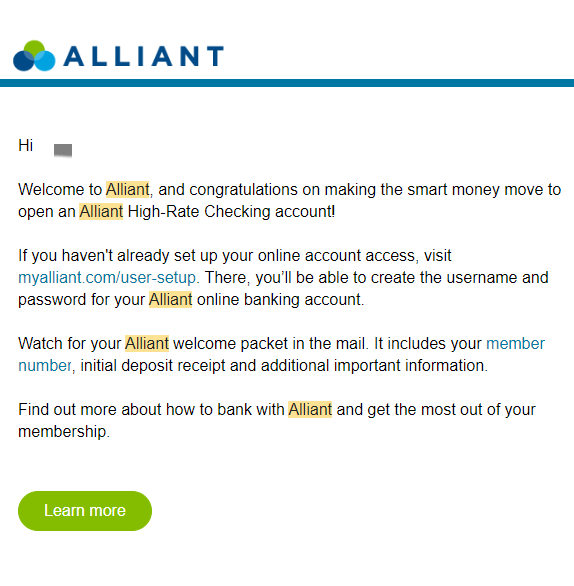 Successful account opening
There are three main difficulties in opening an account with the bank. One is the US credit record, preferably more than half a year. Their official website explains that the application for an account is SP "soft credit check". The second is the provision of additional proof materials. For the materials mentioned above, the best thing for us to get is the bank statement and credit card statement in the United States. The state ID and American driver's license are more difficult. The third is to need a bank account that connects to the Plaid system. The major American banks such as citi, chase, boa , and c1 basically connect to this, but the wise , charismatic , etc. I introduced earlier do not support it. Can other banks work, such as varo , passbook is yet to be tested and given feedback.
Put a DP, if you meet a netizen with a good credit record, if you submit a successful application in seconds, you don't need to submit additional information.
above.
Publisher: wzproject, reprint please indicate the source: https://ift.tt/1fUcHER
This article is transferred from: https://wzproject.com/alliant-credit-union-review/
This site is only for collection, and the copyright belongs to the original author.