Original link: https://www.ifanr.com/app/1496374
At the beginning of the month, Apple held its annual WWDC developer conference. Although there was no news of realityOS at the meeting, when I saw the lock screen of iOS 16, I was full of realityOS.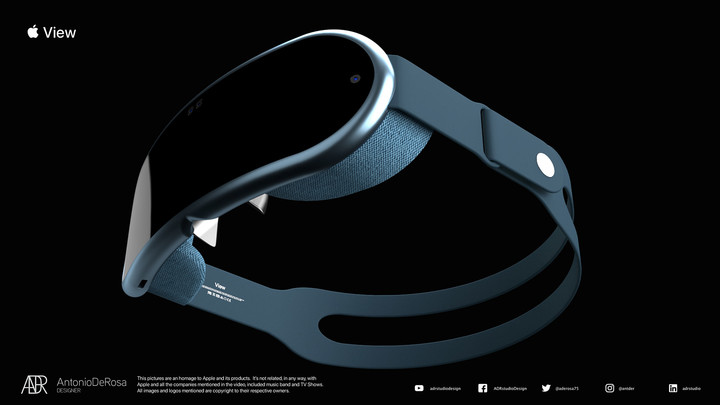 ▲Designer's self-made concept map Image from: AntonioDeRosa
Just because of some features of the new iOS, it is full of infinite imagination.
I see a slight shadow of realityOS on iOS 16
If you watched the entire keynote that night, or read our retrospective , it's not hard to see that the boring and simple lock screen interface of the iOS system now has more personalized definitions.
The greatly changed lock screen interface has also become the biggest highlight of this generation of systems.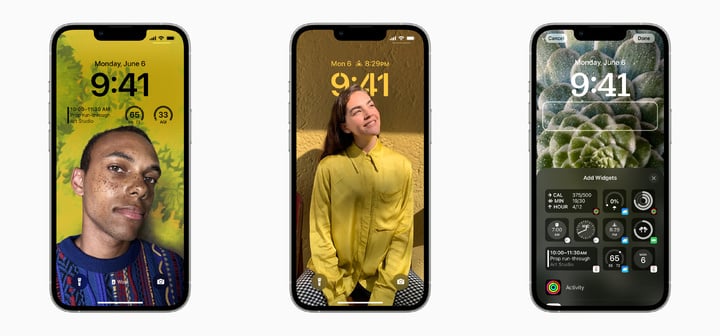 However, the emergence of the new lock screen interface not only makes the iPhone more personalized, but if you look closely, you will find that when you use a portrait or a photo of a subject with a clear foreground as your wallpaper, the lock screen time will be blocked.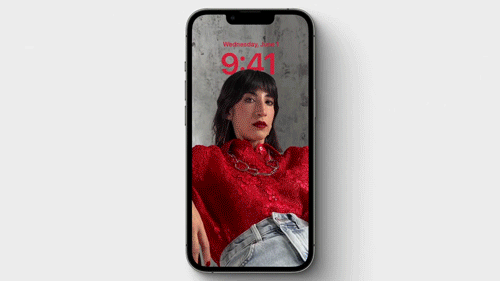 That is to say, iOS 16 can automatically identify the foreground and background, highlighting the portrait and making it the focal point in the wallpaper.
Maybe Apple is afraid that we don't understand their good intentions, and it has added a long-press cutout function, which can cut out the main body in the picture with one click, and can also directly copy it elsewhere.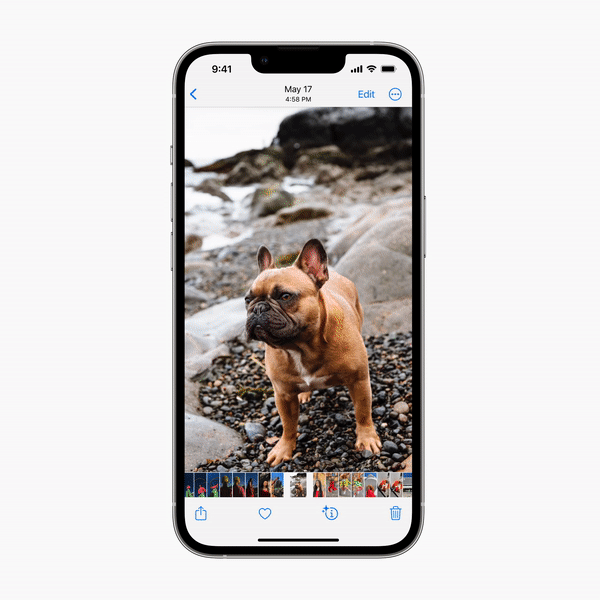 In addition, iOS 16 can also recognize text in videos, and real-time text goes a step further. Of course, Apple has already mastered all these functions, but they are becoming more and more proficient.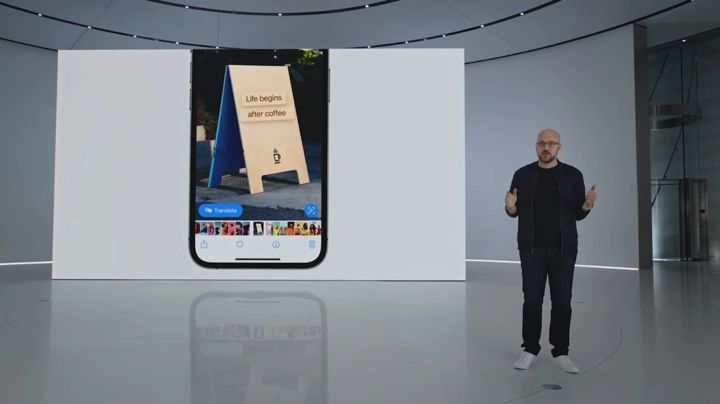 Fore-and-aft background recognition, AI matting, stronger real-time text, this series of technologies makes me think that with a little modification, these technologies can be applied in AR and VR scenes:
Looking at a photo that was originally a 2D plane, but as my head moved, the front and back scenes also moved in perspective, giving the picture a three-dimensional feel, and with the "big screen" in the head-mounted display that stuck to the face, The 3D technology that was "dead" a few years ago seems to have come to life in a better way.
Obviously all of this is paving the way for AR/VR devices, and Apple is releasing a little bit of clues. It's hard to guess what the hardware of Apple's next new product will look like, but some of its features may already be under our noses. .
Before the hardware arrives, the algorithm comes first
It is an indisputable fact that Apple has always had a soft spot for new technologies, but they have never sought to launch them first. Instead, they will wait until the fruit is ripe before picking it up and integrating it into mass-produced products in Apple's unique way.
The main reason why Apple chose to take such a technical route is that Apple believes in a single explosion strategy, and each piece of hardware has tens of millions of shipments. Under such a background, it is too risky to rashly use new technologies. The recall behavior has serious consequences and is not user-friendly.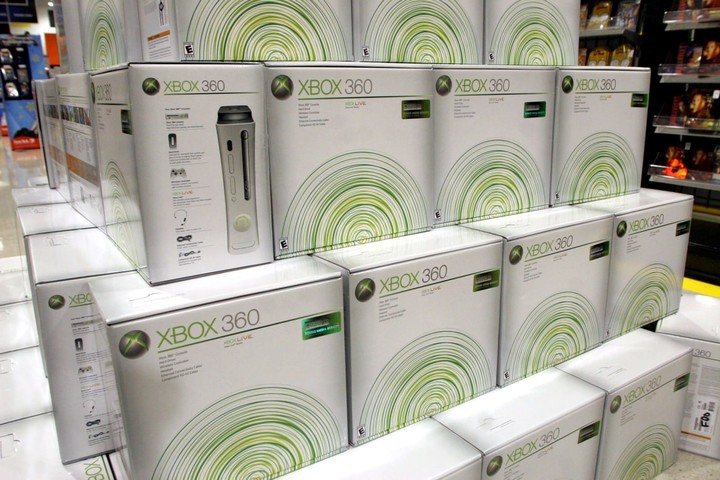 ▲ Xbox 360 was recalled on a large scale due to the "Three Reds of Death" incident
Therefore, Apple chose to take a step-by-step conservative approach. The hardware has not yet arrived, and the algorithm will come first. The technology set mentioned above is only the tip of the iceberg of AR/VR-related algorithms. Apple may deploy VR-related technologies earlier than Meta.
In May 2020, Apple officially announced the acquisition of Next VR, which was established in 2009 and is a solution provider focusing on the use of virtual reality technology for live sports events. After Apple bought Next VR, there was no movement, but recently It is to vigorously develop business related to the sports industry, and has successively signed the live broadcast authorization of MLB (Major League Baseball) and MLS (Major League Soccer); opened up a My Sports column in Apple News, focusing on displaying various events. Scores and news; real-time scores can also be displayed in widgets on the lock screen interface.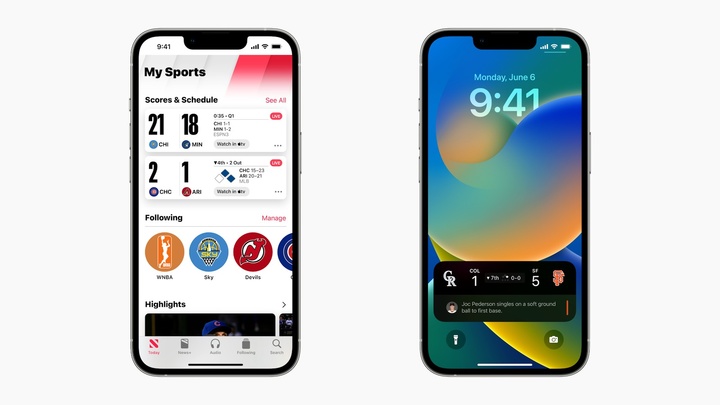 The related actions are frequent, and it seems that Apple is beginning to pay attention to sports live broadcasting. Since Apple has already included Next VR, after the official launch of the fruit headset, a more immersive sports live viewing experience will be one of the highlights.
Imagine, more accurate face recognition, coupled with information retrieval function, can greatly help viewers who are new to the sport to lower the viewing threshold, identify a certain player in the live broadcast, and display the name, age, Indicators such as playing style and average points per game make watching games like playing games, which is beneficial to expanding the sports audience.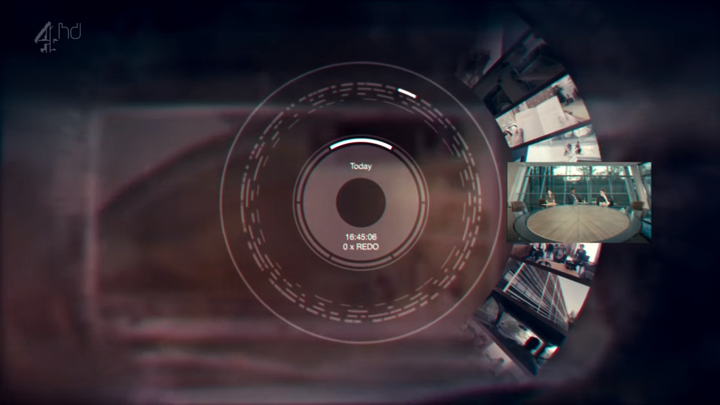 ▲ The AR contact lens in "Black Mirror" is the final form of this type of hardware
In addition, according to the New York Times, Apple is already preparing VR film and television content, and is cooperating with "Iron Man" director Jon Favreau to develop a mixed reality project for "Prehistoric Planet". The Tyrannosaurus Rex, Pterosaur, Hadrosaurus, and Ankylosaurus that appeared in "Planet" "walked out" of the screen and stepped into modern society.
The size of the TV screen can't give such a sense of shock. Maybe people don't need to actually clone the dinosaurs, and they can make the dinosaurs "live".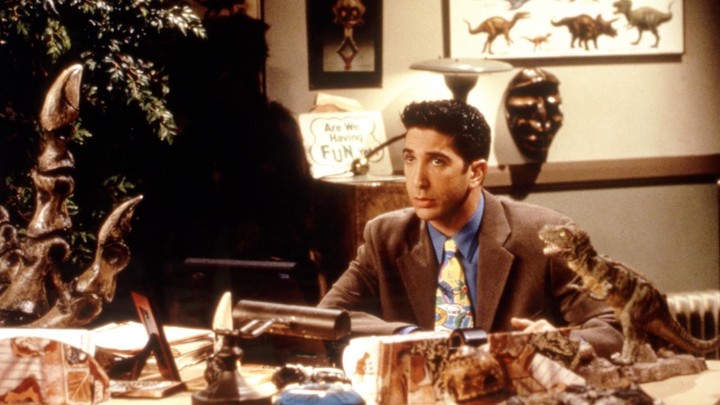 Apple does it all for the content.
With the help of the headset, the original 2D photos become three-dimensional; or the meta-information of a single object is extracted in the real world, where it will not be clicked.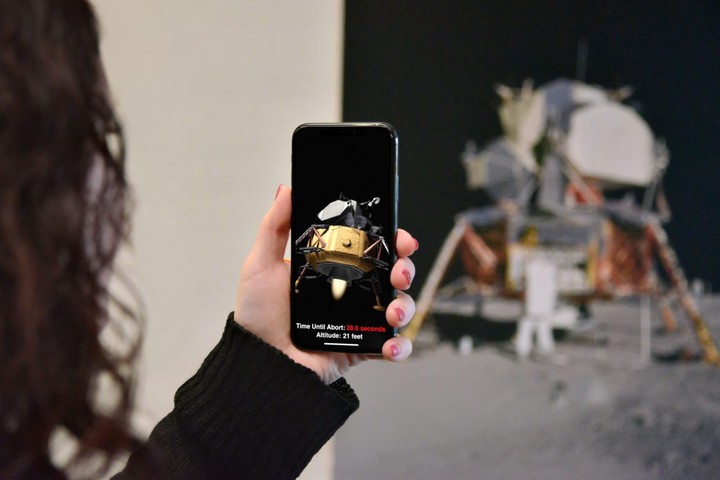 The media has always paid scorching attention to Apple's AR/VR hardware form, but for Apple, perhaps the hardware is not the most important thing, but the content.
Software is Apple's strength, now and in the future
Why is Apple slow to release AR/VR hardware? That's the question everyone asks Apple.
For Apple, releasing a new product is not as simple as holding a launch event. They need to be a hit. If consumers buy the product and find that there is no content for them to consume, the consequences will be disastrous.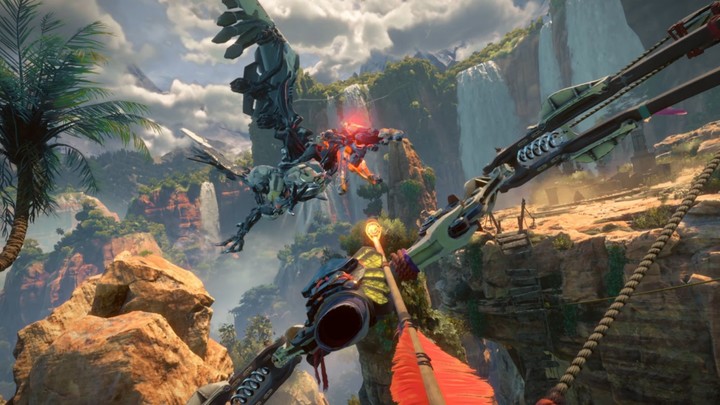 ▲ PS VR2's escort masterpiece: "The Call of Horizon Mountains"
Apple has been determined to break into the AR/VR field as early as May 2015 when it acquired German AR technology company Metaio . Years of preparation and polishing will never fail.
At present, the hardware form of VR products has almost been finalized.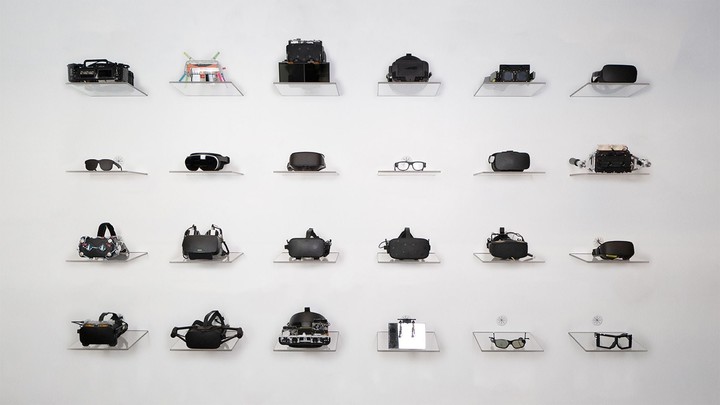 ▲ List of prototypes of Meta
On the other hand, at the other end of the industry, the software ecosystem, there has not yet been a real talker. So this has become a breakthrough for Apple, which happens to be what Apple is best at.
At present, only the content library established by Meta can be regarded as ecological by consumers. However, from the perspective of development, these contents may still be in an extremely early stage, and can even be regarded as Saipan S40 /60 period, because most of the content was only carried on a large screen that stuck to the face, there were not many epoch-making things.
Nintendo Switch uses the unique interactivity of Joy-Con to stimulate the creative power of developers, and "by the way" attracts thousands of fans; Steam Deck uses low price and high performance optimization, so that players are willing to use money to hold it. Steam top seller list.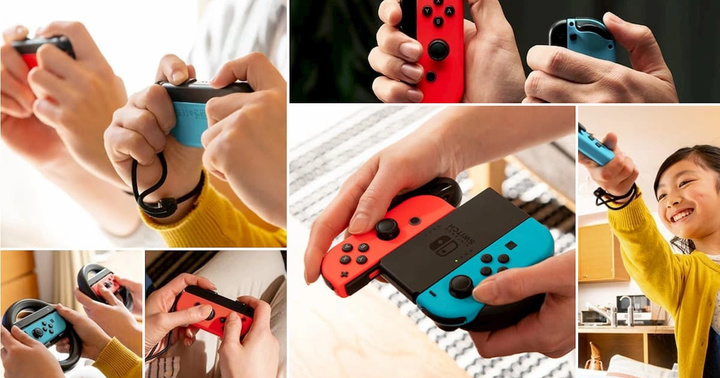 As for the VR industry that is still in the "fighting monster upgrade", it is looking for its own ecological niche, so "how to convince users to buy another AR/VR hardware in addition to game consoles, mobile phones, and computers" has become all in this track. Players are thinking.
To put it bluntly, everyone is crossing the river by feeling the stones, and there is no obvious gap yet, and Apple, which has created successful series such as iPod, iPhone, AirPods, MacBook, etc. in the field of consumer electronics, is naturally given higher expectations.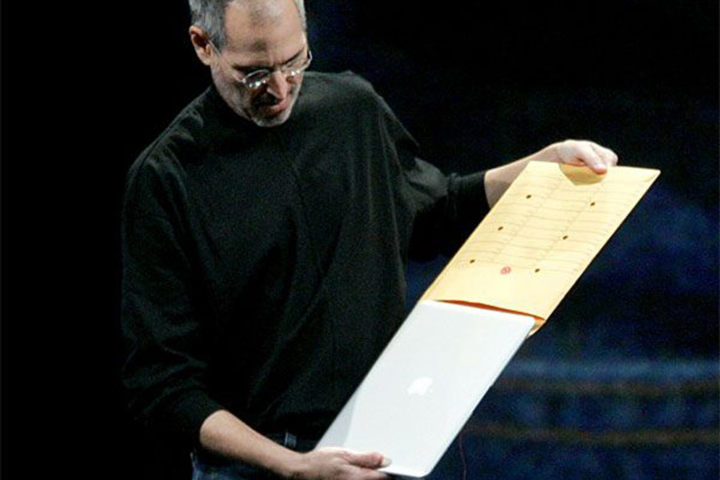 It's not difficult to win popular games and apps that appear in Quest with Apple's "money capabilities", but if it can take advantage of the core features that appear in iOS 16 to make old content better and better reflect Apple's own advantages , on the one hand, it allows Apple products to have a large amount of content for users to consume from the beginning, and on the other hand, it proves that it is extremely friendly to developers, and it can attract more developers to join its own camp. Microsoft Xbox is a good example.
Coupled with Apple's investment in sports and film and television content, Apple, which is resistant to loneliness, is actually waiting for the moment to break the boat.
This article is reprinted from: https://www.ifanr.com/app/1496374
This site is for inclusion only, and the copyright belongs to the original author.