Scientists have been trying to use genetically engineered bacteria to treat intestinal diseases. In the past, such research has focused on engineering common laboratory strains of Escherichia coli , and experimental strains have often lost out in competition with host-adapted indigenous gut bacteria.
A team of researchers from the University of California, San Diego (UCSD) has successfully engineered some E. coli bacteria from the human and mouse gut microbiomes and showed that they have the potential to treat diseases such as diabetes . The findings were published in the journal Cell on August 4.

webpage Screenshot
"I can only wish good luck to foreign bacteria in the gut. The gut microbiome is very variable, which makes it extremely difficult for foreign bacteria to make a living in the gut." Gastroenterologist at UCSD Health and corresponding author of the study Amir Zarrinpar said, "For bacteria that have never lived in mammals, it is a challenge to join the gut microbiome, where all the harsh conditions in the gut are designed to prevent invading bacteria from taking over."
The team solved this problem by directly engineering E. coli from the host. "The bacteria in our bodies are uniquely suited to each of us: the kinds of foods we eat, the common stressors our bodies experience or induce, and our genetic background," Zarrinpar said. "They're accustomed to changing environments." This is a great advantage for native bacteria, making them ideal strains for engineering.
The bacteria in our bodies are specially adapted to each of us | Pixabay
"These bacteria can be engineered to live in our microbiome and produce drugs," Zarrinpar said. "We knew that E. coli can integrate disease-causing genes and cause disease, and now we're realizing that if we put beneficial genes into it, , it could also help us treat chronic diseases, and maybe even cure some of them."
The team collected stool samples from the host gut and extracted E. coli for engineering. "We said to the bacteria: Hey, we'll give you a superpower, and while you may not benefit from it, we'll put you back into the environment you're living in," Zarrinpar said.
The superpower the team gave these bacteria was a protein called bile salt hydrolase (BSH). The team showed that BSH activity was beneficial in controlling diabetes in mice. BSH-bearing E. coli were found throughout the gut of the mice after a single treatment, and they retained BSH activity throughout the life cycle of the host.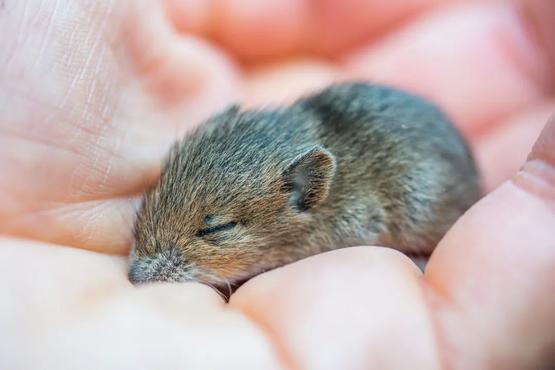 BSH Activity Helps Control Diabetes in Mice | Pixabay
Previously in similar experiments, non-gut-native lab-engineered bacteria remained in the host gut for far too short a time to compare with native E. coli. This study is a significant improvement. In addition to successfully affecting diabetes in mice, the team was able to make other similar modifications to E. coli from the human gut.
While they have shown that engineering native bacteria can yield substantial results, this presents another set of challenges. "Native bacteria are highly resistant to modification as part of their innate defense mechanism," Zarrinpar said. Their data suggest that inserting genes into the gut-native bacteria is about 100 times less successful than laboratory strains of bacteria, but Zarrinpar and his team are optimizing the process. "There are now many new genetic engineering tools that allow us to engineer these bacteria more efficiently," Zarrinpar added.
The group is planning to use the technology to find treatments for more diseases. "Our dream is big," Zarrinpar said. "This technology could potentially open up applications for microbiome therapies that could impact many different chronic and genetic diseases."
references
[1] Russell, BJ, Brown, SD, Siguenza, N., Mai, I., Saran, AR, Lingaraju, A., … & Zarrinpar, A. (2022). Intestinal transgene delivery with native E. coli chassis allows persistent physiological changes. Cell.

[2] https://ift.tt/TuIU5GR
Compilation: Cod
Editor: Jin Xiaoming
Typesetting: Yin Ningliu
Source of the title map: Reference [1]
research team
First/Corresponding Authors Baylee J. Russell/Amir Zarrinpar: University of California, San Diego (UCSD)
Homepage of the research group https://ift.tt/C1YhL2k
Paper information
Published the journal " Cell "
Posted on August 4, 2022
Paper titleIntestinal transgene delivery with native E. coli chassis allows persistent physiological changes
(DOI: https://ift.tt/gf4omOa)
Article Fields Gut Microbiome, Medicine
The Future Light Cone Accelerator is an early-stage technology entrepreneurship accelerator initiated by Nutshell Technology. It provides scientists with solutions at different stages ranging from company registration, intellectual property rights, to financing needs, and team formation. Accelerate the transformation of scientific and technological achievements from the laboratory to the market, and accelerate the iteration of some scientists to become CEOs.
The Nutshell team has 12 years of experience in serving scientists. We always make suggestions from the perspective of scientists and be good friends of science and technology creators. If you are planning to start a technology business, whether you are looking for money, people, resources, or orders, you are welcome to chat with the Future Light Cone team. You can send bp or other project information to [email protected] , and leave your contact information, or add the Wechat of Guoke Hard Technology Enterprise to communicate by private message.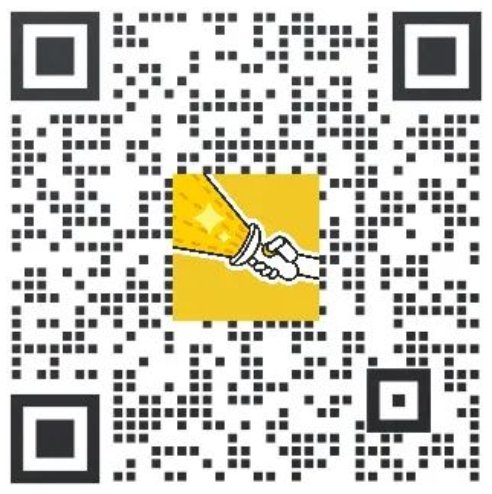 ✦
✦
Click to read the original text to view the original paper
This article is reproduced from: http://www.guokr.com/article/462172/
This site is for inclusion only, and the copyright belongs to the original author.