Author | Zhou Qian
Editor | Peng Xiaoqiu
36氪 was informed that the Italian coffee chain brand "Bixing Coffee" recently completed an angel round of financing of tens of millions of yuan. The investor in this round is Shunwei Capital, and the financing funds will be used for store expansion and brand team building.
Founded in 2022, Bixing Coffee currently has 18 stores in Shanghai and Suzhou preparing to open. The products of the store are mainly Italian coffee, and more special coffee and tea series with tea aroma and fruit aroma are added to meet the daily needs of people at different times.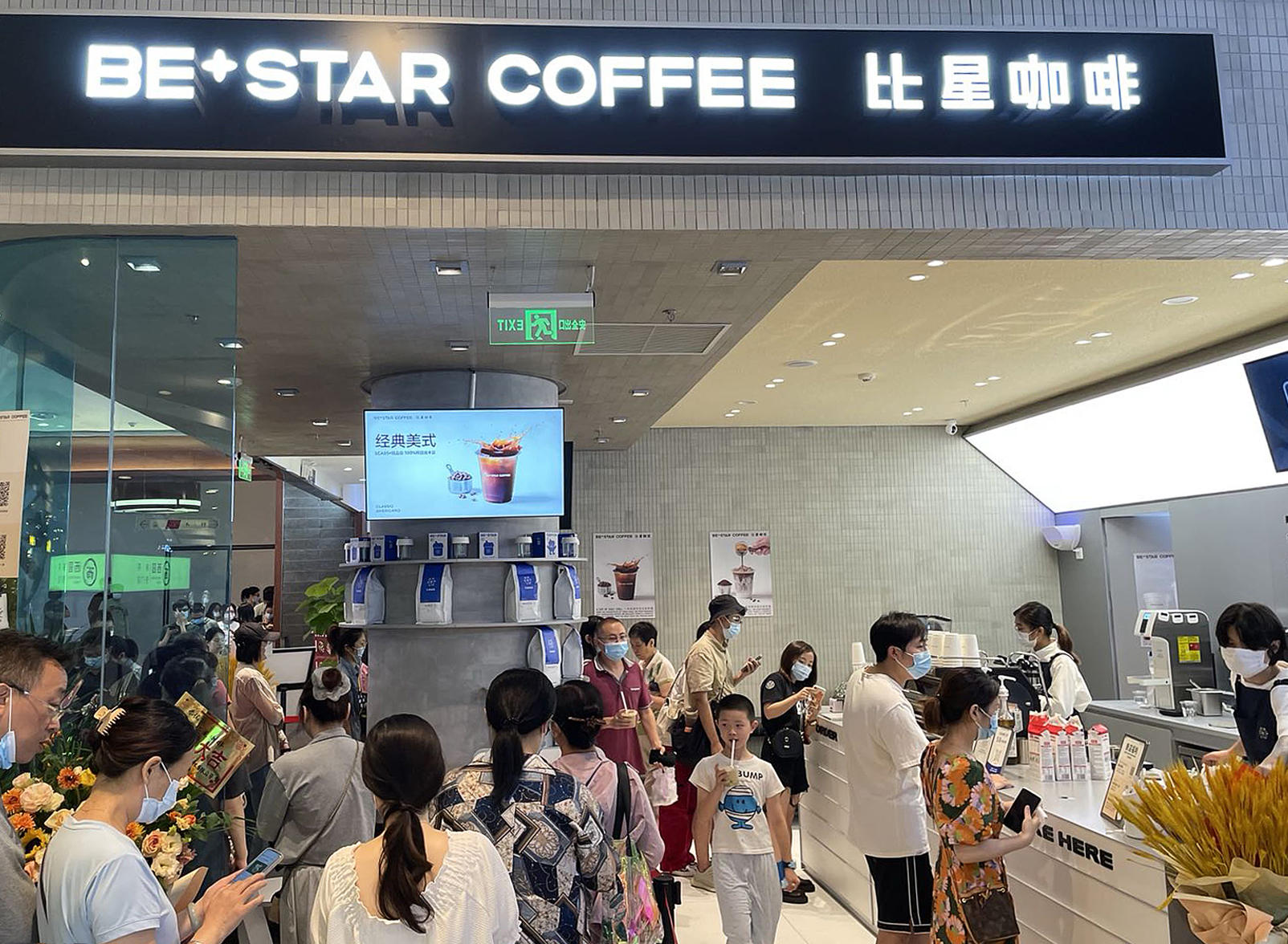 Bixing coffee shop opened for business
Focus on style coffee, but not limited to Italian coffee, incorporate fruit aroma and tea aroma to create more flavor combinations, highlight tea aroma + fruit aroma + coffee aroma as a guide for multi-level coffee flavors, attracting more coffee beginners Groups such as enthusiasts and tea lovers try it, which is the differentiated idea of ​​Bixing Coffee.
In terms of coffee production, Bixing Coffee selects SCA85+ boutique coffee beans by continuously excavating coffee bean varieties from different producing areas in the world (the World Specialty Coffee Association scores SCA80+ or ​​higher is the specialty coffee beans). Founder Wu Binbin told 36氪 that on the one hand, from the perspective of the regionality and flavor of coffee, appropriate acid can increase the activity, brightness and fruity tone of coffee, and appropriate bitterness can increase the mellowness of coffee and enhance the taste of the tongue. touch. On the other hand, from the perspective of consumers' taste buds and preferences, everyone prefers coffee drinks that are bitter at high temperature and sour at low temperature.
Through in-depth understanding of the regionality of coffee beans and consumer preferences, Bixing Coffee integrates the sour aroma of coffee beans with fruit, and the mellow cocoa aroma and nutty flavor in coffee beans, in addition to neutralizing the acidity and bitterness of coffee. , and also formed a unique cup of coffee with a richer taste.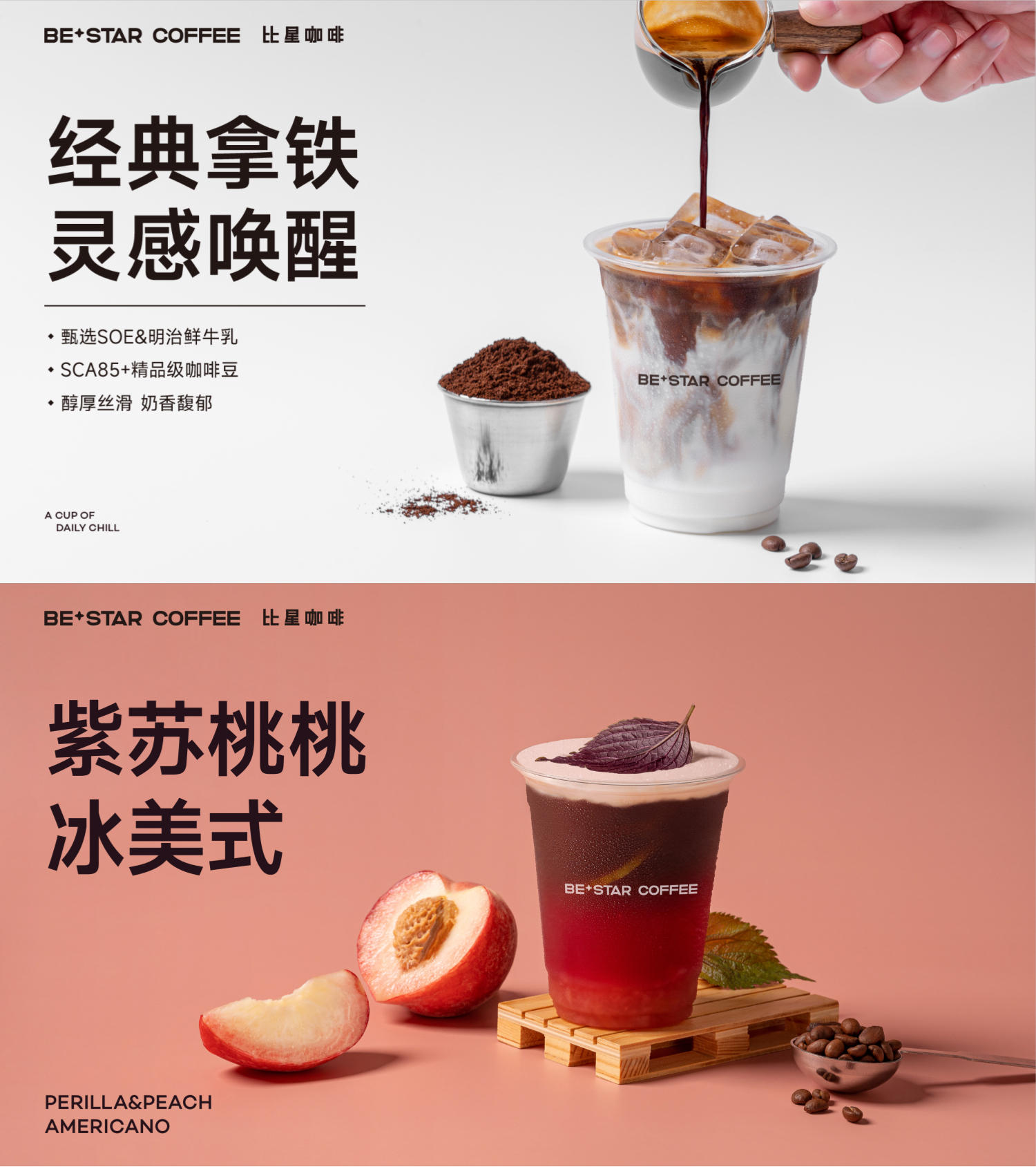 Bixing Coffee Drinks
Aiming at white-collar workers who are loyal to Italian coffee and Gen Z who are more receptive to the matching of special coffee drinks, the unit price of Bixing coffee drinks is around 15 yuan to 23 yuan per cup, returning to the theme of a cup of daily needed drinks in terms of price. At present, the average daily sales volume of the store is between 200-300 cups, and the average unit price is about 30 yuan.
In terms of store type and business model selection, founder Wu Binbin observed that compared with the current domestic tea industry, the scale of coffee brand chains is far lower than the corresponding industrial scale. There are more than 100 coffee stores in China. Brands, there are less than 10 brands. In contrast, in the tea industry, there are more than 200 chain brands of tea drinks with more than 100 stores.
Bixing Coffee will adopt a combination of direct sales and franchise management: first-tier cities will focus on direct sales to build a brand moat; third- and fourth-tier cities will focus on franchising to increase the number of stores. The store area is between 10-60 square meters. Single store floor effect.
As for franchise management, Wu Binbin said that the franchise partners selected in the future must accept and pass the coffee teaching system of the headquarters college. They must be enthusiastic about coffee, and must participate in store management by themselves, and they must be partners with pure financial investment. , will not be selected. In addition, the headquarters will also start control management from the source of the supply chain, and will formulate unified supervision and audit management standards for all stores.
In terms of store design, the current stores of Bixing Coffee in different locations in Shanghai and Suzhou have different spatial appearances. Wu Binbin said that in the early stage, different designs were designed to give consumers different visual perceptions and punch-in motives, and also to meet the needs of more scenes and environments, and at the same time, they were also exploring for the standard design in the future. The next store will extract elements and materials from the existing design to achieve standardized replication, improve efficiency and reduce cost.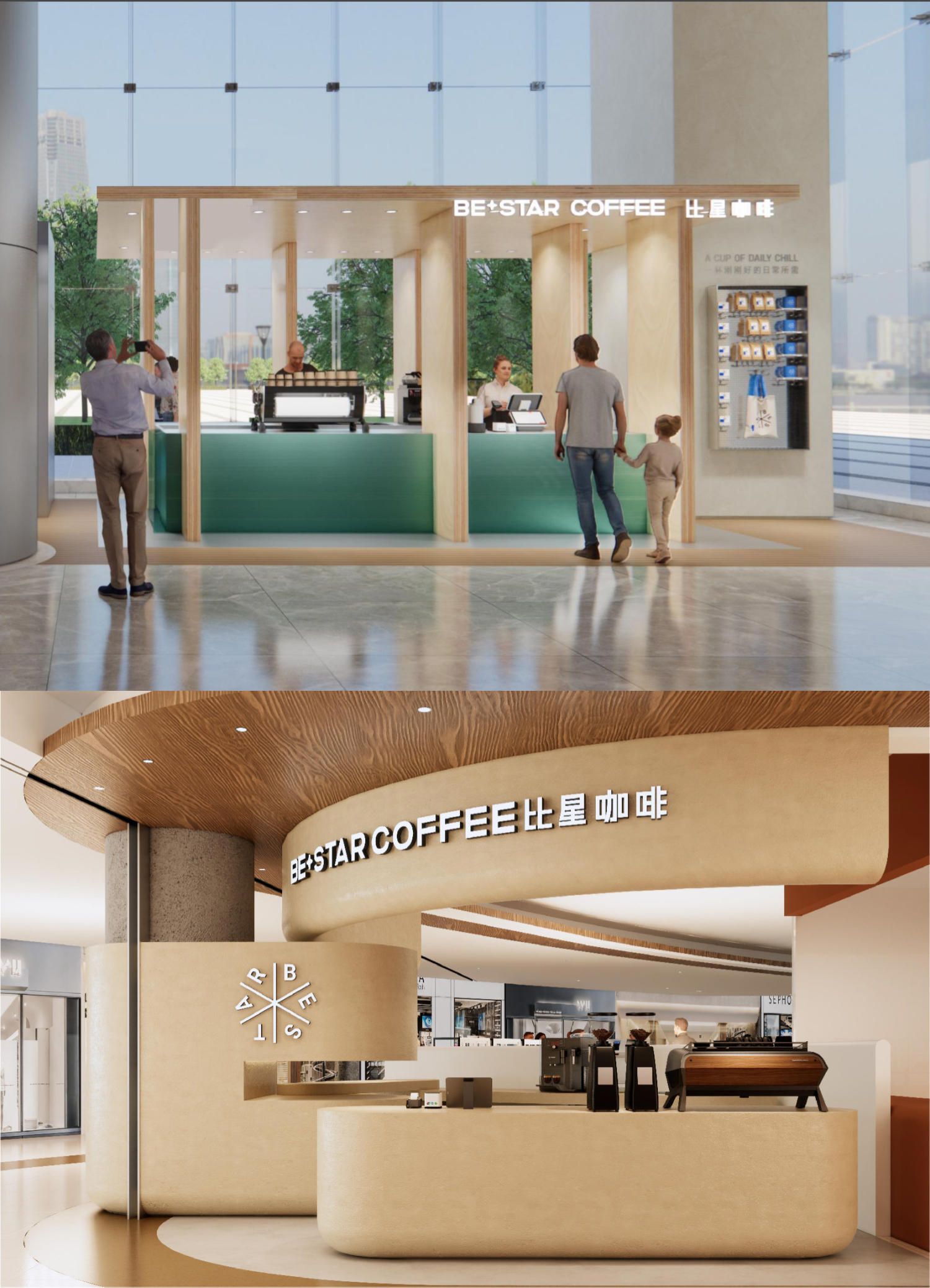 Bixing coffee shop appearance
In the future, Bixing Coffee plans to open 500 stores in Jiangsu, Zhejiang and Shanghai within 3 years, and then continue to radiate outwards. At the same time, Bixing Coffee is also preparing to establish a coffee academy to cultivate more coffee lovers internally and externally, and promote the development and dissemination of coffee culture. Afterwards, a food supply chain factory will also be established, and the brand will launch coffee instant, freeze-dried series and other peripherals for online sales, and retail outlets such as offline convenience stores will also develop bottled beverage products for sale.
In terms of team, the founder Wu Binbin has 10 years of experience in the development of the chain industry, and has experience in managing and operating more than 1,000 chain stores. Bixing Coffee has also gathered a number of people who have served Ruixing, Starbucks, Wangli Coffee Factory, etc. Core team members, and has a number of senior Q-Graders, international certified roasters and baristas.
investment point of view
Cheng Tian, ​​Partner of Shunwei Capital, said: "Shunwei Capital has long been concerned about the new changes and new opportunities emerging in the domestic consumption track. Currently, the first- and second-tier cities are driving the rapid development of China's coffee consumption market, and the demand, supply and infrastructure of coffee are constantly increasing. A new generation of coffee brands has begun to emerge. Bixing Coffee does not stick to traditional coffee itself, and combines the elements of tea raw materials to launch young and trendy coffee drinks with unique appearance and taste on the basis of meeting the basic needs of coffee. In addition, Shunwei The team is very optimistic about the founding team of Bixing. The founder Wu Binbin has experience in operating thousands of stores. Other members also have rich experience in supply chain, R&D, design, and operation. They have the opportunity to achieve corner overtaking in the industry and become unique. I look forward to the founding team. It will be able to work steadily and devise strategies to build Bixing Coffee into the most cost-effective leading brand."
media coverage
36Kr investment community start-up state
Related events
This article is reproduced from: https://readhub.cn/topic/8hXqhmzJc5X
This site is for inclusion only, and the copyright belongs to the original author.