36氪 was informed that Boruidi, a general-purpose biological breeding platform, announced the completion of the A1 round of financing of nearly 100 million yuan. This round of financing was led by Wanwu Capital, followed by Jihui Capital, and the old shareholder Yunzhi Capital continued to raise. It is reported that this round of funds will be mainly used for domestic and overseas business development, biological breeding smart laboratory research and development, gene editing platform construction and other work.
Boruidi has developed the seed industry technology infrastructure of "database-algorithm-detection reagent-automatic detection equipment" in a fully closed loop by using the first agricultural liquid phase capture and sequencing capability in China, and formed the core technology, focusing on the innovative gene The combination of sequencing technology and agricultural science and technology promotes the industrial application of breeding, and then realizes the first GBTS technology system in the industry that can standardize and universally detect all biological species.
"With full-stack self-developed technical capabilities, Boruidi has greatly reduced the sequencing cost for commercial customers, and reduced the cost of sequencing a full set of core trait loci for a biological variety to the level of 100 yuan." Zhang Jianan, founder and CEO of Boruidi, told me 36氪: "With genetic testing as the flow entry for biological breeding, Boruidi has built and consolidated core barriers in this link, and is expanding the capabilities of downstream rapid breeding and gene editing, with the ultimate goal of becoming a CRO in the field of agricultural science and technology. (Contract R&D) platform."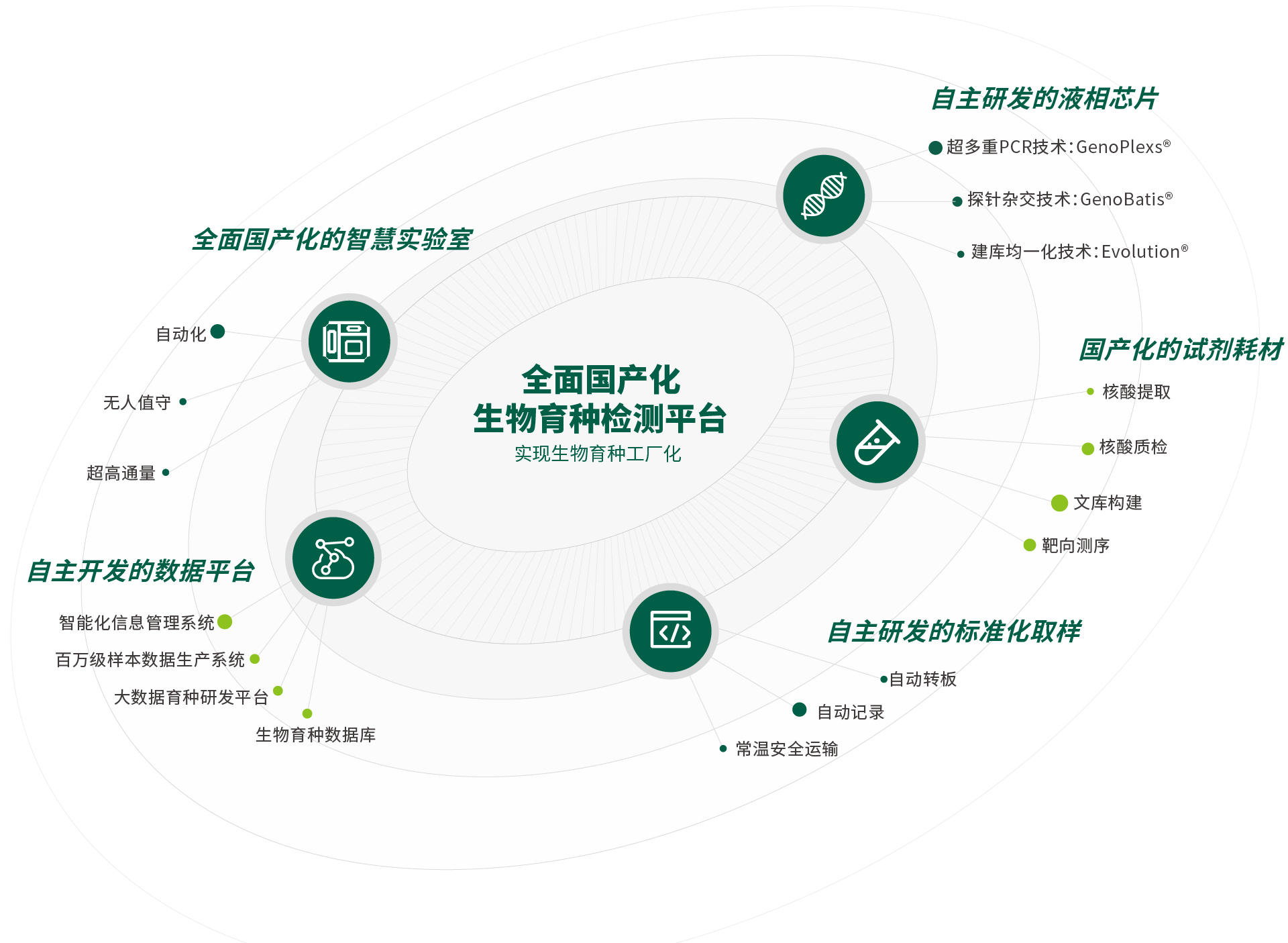 Boruidi Localized Biological Breeding Detection Platform
Zhang Jianan further introduced that his major is crop genetics and breeding. Based on his seven years of scientific research experience in Hebei Academy of Agricultural Sciences, and his parents are both family edifications engaged in breeding work, he is very familiar with the historical evolution and pain points of the domestic breeding industry.
Under the traditional breeding model, the seed industry and breeding enterprises have to invest a long period of time, relying on the accumulation of experience and visual observation, to select varieties that meet the requirements. First, the period of waiting for each batch of organisms to grow and show traits cannot be shortened; secondly, the performance of traits is affected by the environment, and the optimal gene combination cannot be accurately locked; in general, the breeding work cycle is long, the precision is low, and the cost is high.
In the past decade or two, DNA marker technology has made molecular breeding possible. The life cycle of breeding can be divided into three stages, namely, the creation of traits, the selection of target genes, and the aggregation of target genes. Molecular breeding is the use of molecular markers to achieve rapid and accurate target gene screening and target gene aggregation. Through pre-marked loci genes of target traits, genes with target traits can be screened before the organisms to be tested grow up or even before planting. Suitable for individuals as provenance, greatly optimizing cycle time and accuracy.
In the past ten years, molecular breeding has mainly been based on the solid-phase chip solutions of overseas biochip giants illumina and Affymetrix. At present, most domestic testing companies are integrators or service providers of overseas chip giants. The solid-phase solution has obvious limitations. A single chip can only detect one type of sites, the development cost is high, and it is only suitable for high-value species, resulting in a domestic penetration rate of less than 10%.
The targeted sequencing genotyping technology pioneered and developed by Boruidi aims at the above-mentioned industry pain points, greatly improving flexibility and adaptability, making it possible for the same set of detection products to be broadly adapted to various detection needs, covering a wide range of While increasing the demand, it further reduces the application cost by more than 50%, and rapidly promotes the overall popularity of molecular breeding. While getting rid of the dependence on overseas giants, it has also realized the independent and controllable domestic seed industry.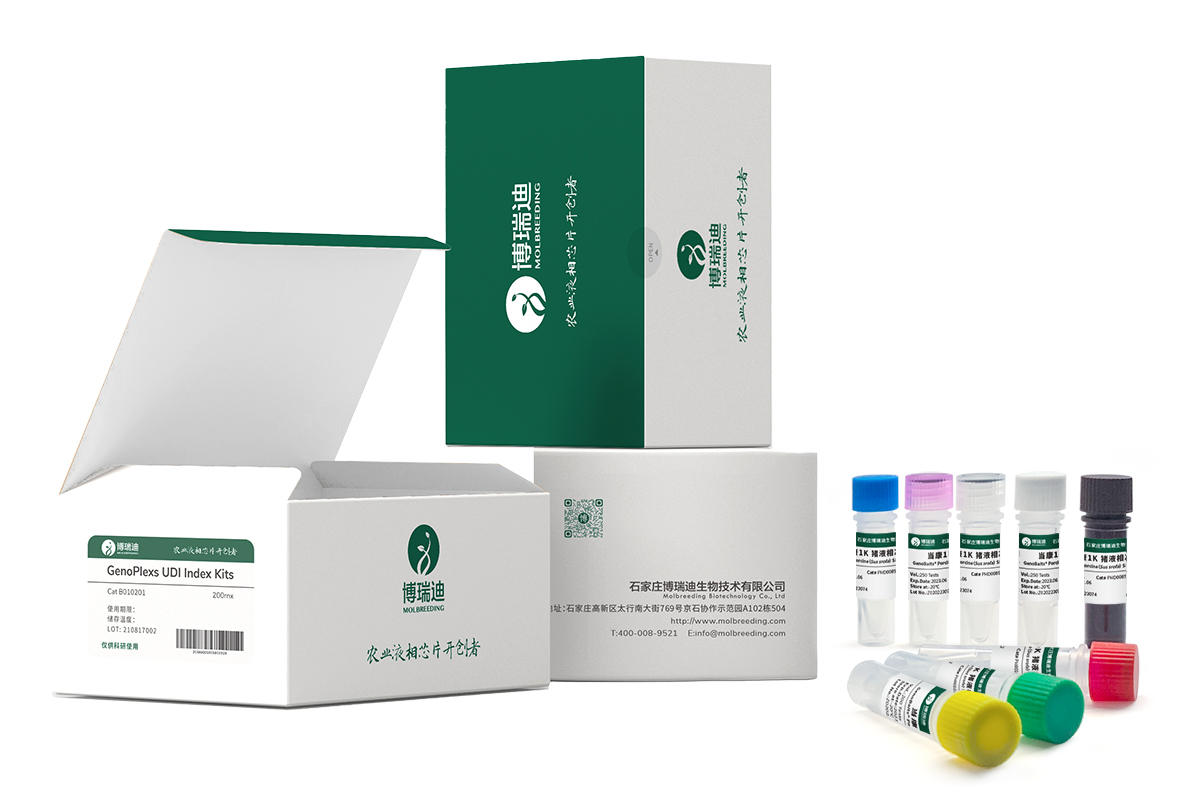 Liquid phase chips and reagent consumables independently developed by Boruidi
Boruidi introduced: The solid-phase chip is like "engraving printing", and the liquid-phase chip is close to "movable type printing". The liquid-phase chip can adjust the design of the detection system at low cost at any time, which solves the technical shortcomings of the solid-phase chip, and has the advantages of It is one of the most ideal detection technology platforms due to its advantages of high throughput, strong versatility, flexible site configuration, high sensitivity, and high specificity.
At present, Boruidi can help customers shorten the breeding cycle of qualified provenance by more than 50% on average, increase the selection accuracy by 20-30%, and reduce the cost by more than 90%.
In China, with the promulgation of the Plant Protection Law, the second largest germplasm resource bank in the world has been built, with a total resource of more than 520,000 copies, but less than 10% of them have completed accurate identification. In terms of germplasm data, Boruidi is rapidly covering and accumulating high-value species data through highly versatile detection products.
In the past five years, Boruidi has focused on building deep self-research barriers in the most upstream traffic entry detection link. In the future, the company will quickly radiate technologies, products and scenarios to downstream transgenic backcross, gene editing, rapid breeding, embryo screening and other links. Relying on the core barriers of data and equipment to form a one-stop CRO platform in the agricultural field, while realizing one-stop breeding end-to-end technology empowerment for customers, it is also expected to form an ecological win-win situation with upstream and downstream partners such as gene editing and transgenic. diversion relationship.
According to data from Frost & Sullivan, in 2020, the global CRO market will reach 57.5 billion US dollars, and the Chinese pharmaceutical R&D (CRO) market will be about 8 billion US dollars. Seed industry CROs are driving the rapid growth of this market.
Since the establishment of the company in 2017, Boruidi has completed the large-scale commercial verification of the complete set of product technology for molecular breeding and testing. According to reports, since 2022, the number of inspection orders has exceeded the same period last year by more than 5 times, and the compound annual growth rate of revenue has reached 200%, reaching the level of 100 million yuan.
In the future, biological data and locus databases will have both economic and industrial value. The company has generated nearly 2.5Pb of genetic data and accumulated more than 80 billion genetic variation data points. These data will continue to help the company improve products and algorithm models. .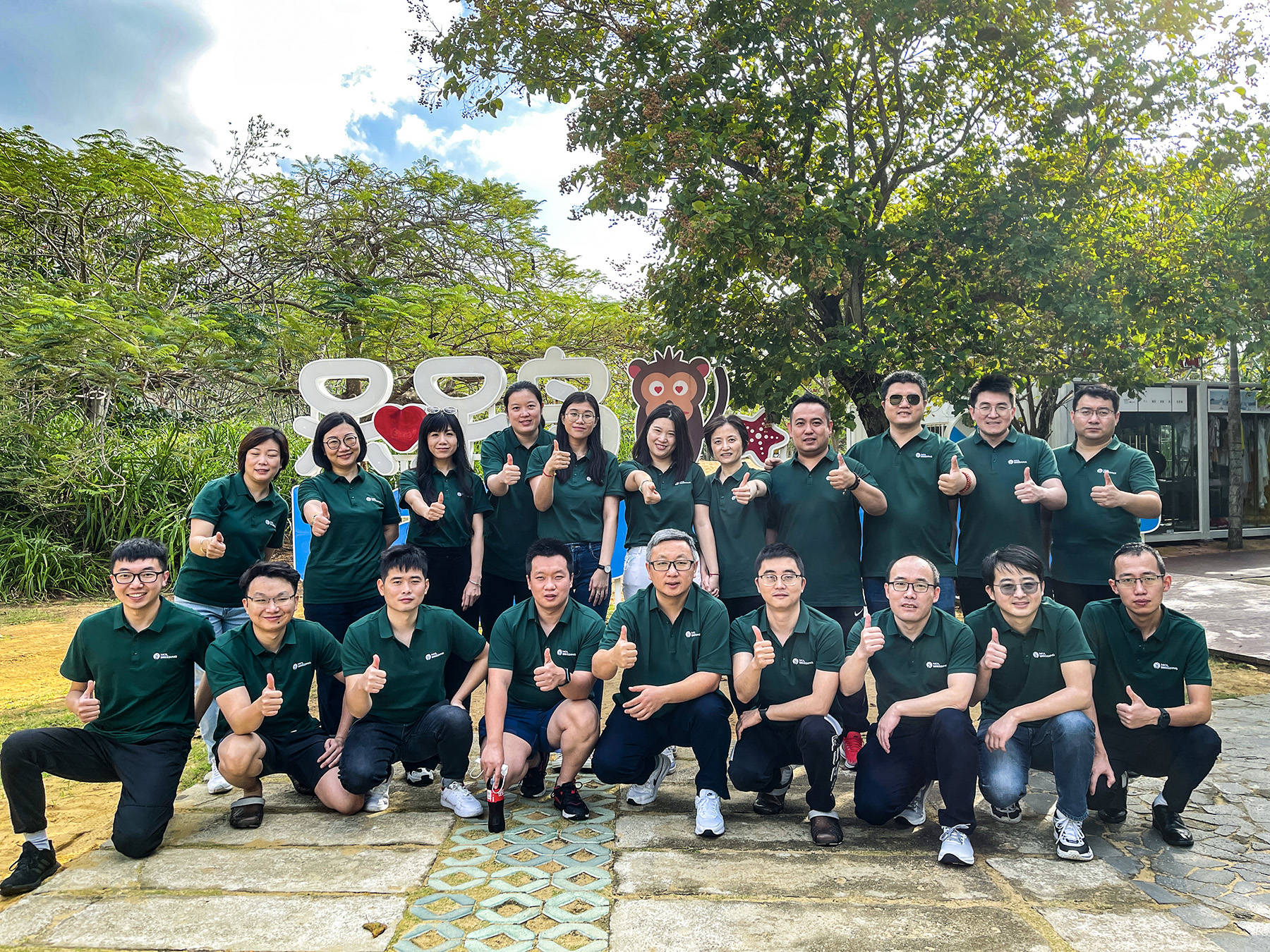 Borui Di company team
Zhang Jianan, the founder of Boruidi, is one of the earliest scientists in China to conduct molecular breeding and breeding genotyping technology. He has hosted and participated in more than 20 projects of the National Natural Science Foundation of China and published 25 SCI academic papers; Ph.D. from Nair University, was one of the founding team members of Monsanto's Molecular Breeding Department, and was the first scientist to carry out molecular breeding in the world; Sales Director Qian Changsong used to be the China Genome of the Nasdaq-listed molecular breeding and testing company Neogene General Manager of Xue; Director of Overseas Business Department Wu Wei is a Ph.D. from the University of Iowa, former head of LGC China business, and DuPont pioneer scientist. The rest of the core team and scientists are from BGI, 23 Rubik's Cube, Compson, Wageningen, Cornell University and other industry companies and universities, with an average of more than ten years of international scientific research, bioinformatics engineering or senior management experience.
Regarding this investment, Gao Fapu, Vice President of All Things Capital, said: Boruidi took the lead in realizing high-throughput and low-cost gene sequencing of all varieties in the breeding field in China, and has accumulated rich genotype databases and biological information analysis capabilities through years of services This has also attracted more companies to choose to establish continuous business cooperation with Boruidi. We look forward to helping China's seed industry become bigger and stronger through cooperation with Boruidi.
media coverage
36Kr investment community start-up state investment network
This article is reprinted from: https://readhub.cn/topic/8gPJm8zSgtt
This site is for inclusion only, and the copyright belongs to the original author.