Image source: Visual China
Reporter | Xiao Fang
On June 17, some media reported that ByteDance disbanded Shanghai 101 Game Studio, and half of its more than 300 employees have left this week. Jiemian News learned from people familiar with the matter that ByteDance has indeed disbanded Shanghai 101 Game Studio. It has been adjusted since a month ago, and the laid-off employees can receive N+1 compensation.
It is understood that ByteDance's game business has been adjusted frequently in the near future. In addition to Shanghai 101 Game Studio, there are many projects that are being abolished or integrated. A partner of Chaoxi Guangnian said that there is only one game that Chaoxi Guangnian expects to cooperate with in the second half of this year, and its product line should have encountered problems.
In 2019, ByteDance acquired Shanghai Mokun, a subsidiary of Sanqi Interactive Entertainment, and formed 101 Game Studio. Before being acquired, Shanghai Mokun had launched game works such as "Universal Warriors" and "Decisive Martial Arts". Among them, "Universal Unparalleled" continued to stabilize in the top ten in the sales list in the month it was launched.
The establishment of 101 Game Studio was once considered a key move for ByteDance to enter the game field. After owning two short video platforms, Douyin and TikTok, ByteDance tried to follow Tencent to enter the mobile game field. In February of this year, it was reported that Chaoxi Guangnian planned to develop a two-dimensional 3D open world game similar to "Genshin Impact", which was in charge of 101 Game Studio and recruited relevant positions externally. The interface news search found that most of the recruitment information of 101 game studios has been removed from the shelves.
ByteDance's abolition of the game team was affected to a certain extent by the tightening of the version number. Since August 2021, the game version number has been suspended for more than seven months. Affected by the suspension of the version number, the games of many game companies are difficult to be listed, and a large number of domestic game development teams, studios and even individual developers are also implicated.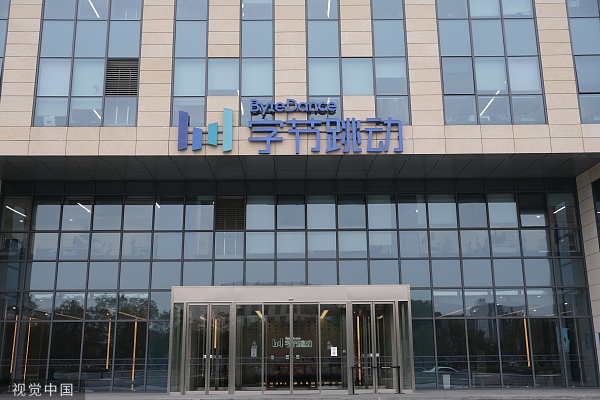 Jiemian News asked ByteDance to confirm the abolition of 101 Game Studio and the adjustment of Chaoxiguangnian. As of press time, there is no official reply.
media coverage
Interface 36Kr NetEase News IT Home
Related events
This article is reprinted from: https://readhub.cn/topic/8gVixvMAnu0
This site is for inclusion only, and the copyright belongs to the original author.