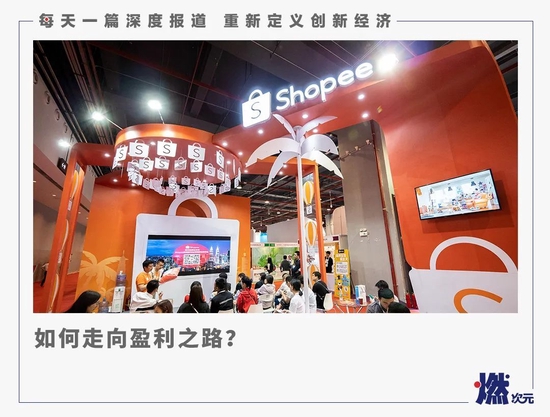 Welcome to the WeChat subscription number of "Sina Technology": techsina
Text / Hou Yanting
Source: Burning Dimension (ID: chaintruth)
Recently, Shopee, a major Internet company in Southeast Asia, has been troubled by similar problems as China's Internet giants. After "burning money" in exchange for growth, how to make a profit?
"In the pocket, money is money." A Zheng, a Shopee cross-border merchant in Hangzhou, Zhejiang, told Ranjiyuan that he believes that it is better to have more orders and more liquidity. If there is no profit, it will not be earned. money.
What Ah Zheng said is also close to the situation of Shopee's entire platform.
On August 16, Shopee parent company Sea (SE.US) announced its second quarter 2022 financial report. The data shows that Sea's revenue in the second quarter was $2.9 billion, a year-on-year increase of 29.0%; the net loss was $931.2 million, compared with a net loss of $433.7 million in the same period last year; adjusted EBITDA lost $506.3 million, compared with a loss of $24.111 million in the same period last year Dollar.
Both Shopee's revenue and GMV continue to grow. According to the financial report, Shopee's revenue in the second quarter was US$1.75 billion, a year-on-year increase of 51.4%; total orders were 2 billion, a year-on-year increase of 41.6%; gross merchandise volume (GMV) was US$19 billion, a year-on-year increase of 27.2%.
But in the second quarter, Shopee lost even more. According to the financial report, Shopee's overall adjusted EBITDA loss in the second quarter was $648.1 million, compared with a loss of $579.8 million in the second quarter of 2021.
Even more grim, in its second-quarter earnings report, Sea said the company would suspend its e-commerce GAAP (generally accounting principles) revenue guidance for the full year 2022.
The performance of the secondary market is also worrying. Within a year, Sea's stock price plummeted. After peaking at $373 per share in October 2021, the stock has been on the decline. As of the close of U.S. stocks on August 27, Beijing time, Sea's share price has fallen to $63.82 per share, a drop of more than 80%.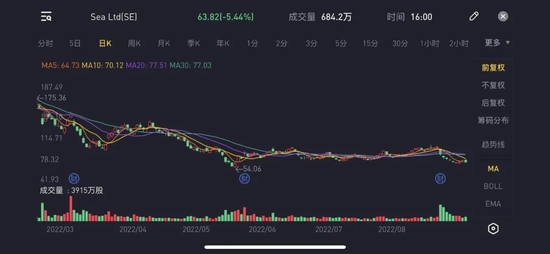 Figure / Source of Sea stock price trend / Screenshot of Tiger Securities Burning Dimension
Sea and Shopee had to face profit pressure. Since 2022, Shopee has closed its French, Indian and Spanish sites one after another. The French site has only been operating for 4 months, and the India and Spain sites have only been operating for 6 months. It is not good to seek growth in the European market, and now only Poland is the site.
In June, Shopee started a layoff plan, and the "optimization" team includes the ShopeeFood and ShopeePay teams in Southeast Asia, the Shopee Mexico, Argentina and Chile teams, and the cross-border team supporting Spain. Shopee's letter to all employees states, "Given the increased uncertainty in the global economy, we are taking a cautious approach and have had to make some difficult but critical adjustments to improve our operational efficiency and focus our resources. ."
From scale to profit, the Southeast Asian giant is changing course.
"Shopee is not completely pursuing growth, but pursuing efficiency and improving economic benefits." An industry person close to Shopee told Randiyuan that as an e-commerce platform, Shopee cannot blindly rely on "spending money" subsidies to seek growth, and must now adjust model in pursuit of profitable, sustainable growth.
Businesses can't make money
At the end of 2016, Ah Zheng started to do Shopee. At that time, Shopee was a blue ocean, and the platform gave merchants a lot of resources and subsidies. "At that time, the platform begged merchants to open stores. The order was good, and the profit was okay."
Founded in 2015, Shopee has grown wildly in the huge potential market of e-commerce in Southeast Asia and has become the overlord of e-commerce in Southeast Asia. In 2019, Shopee was the second most downloaded e-commerce app in the world, second only to Amazon.
When Shopee "best done", Ah Zheng thinks it will be in 2019. At that time, his shop had tens of thousands of orders. Especially in May 2019, Shopee launched the live broadcast function. In June 2019, Ah Zheng opened a live broadcast room and made a lot of money by selling goods through live broadcast.
In Southeast Asia, Azheng Live sells crystals and other products with high customer unit price and high profit. "If you purchase products of 10 yuan or 20 yuan in China, you can sell them for 100 yuan or 200 yuan. At that time, there were few sellers, and the prices of these products were not transparent and easy to make. ." Through the Shopee live broadcast, Ah Zheng earned more than 10 million yuan.
Being able to become a big seller on Shopee, Azheng has an advantage in the supply chain. He directly purchases goods from famous industrial belts in China, such as bags and bags in Baigou Town, Baoding, Hebei, trinkets in Yiwu, Zhejiang, and clothing in Guangzhou, Guangdong.
So far, Azheng operates 10 stores in Shopee Southeast Asia and Latin America. In addition to cross-border stores, they also built local teams and opened local stores in Thailand and Vietnam.
"But starting from 2021, the number of orders on Shopee has dropped. Now there are only five or six thousand orders per day, and the profit has dropped even more." Ah Zheng gave an example. From 2017 to 2018, a piece of clothing could earn 20-30 yuan. But now it is possible to earn 5 cents, and profits of 5-10 yuan are rare, and the gap is very large.
Azheng believes that the increase of Shopee sellers and the intensification of competition are the main reasons why it is difficult for merchants to make profits.
In addition, the e-commerce environment in Southeast Asia is also changing. With the rise of a large number of local sellers, once the logistics of cross-border merchants is blocked, orders will decline. "For example, during the epidemic in Yiwu, we could not deliver the goods. The platform considers the shopping experience of consumers, so the traffic of cross-border stores will decline."
Since the beginning of this year, Shopee has changed the previous subsidy model for merchants, which has further compressed the profits of merchants.
According to Shopee's announcement, from January 2022, Shopee will adjust the commission rate of platform sellers and the new seller policy. The platform commission rate will be adjusted to 6%, while the previous rate is 5-6%; the new seller policy will be adjusted by The free commission is adjusted to rebate. For the commission of the order generated by the seller in the first three months after opening the store for the first time, Shopee will return the advertising fee in the following month.
A Zheng pointed out that the platform fee has not increased, but will be charged additionally in a relatively hidden way. For example, opening a store on Shopee does not require a deposit, but if you want to participate in platform activities, you need to pay a deposit. At the same time, there is an additional fee for participating in the event. "Shopee now also encourages sellers to advertise. In fact, it is difficult to open a store without traffic now."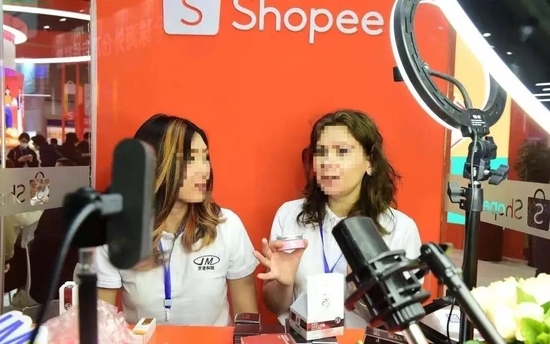 Source/Visual China
"If you only do Shopee now, very few people will make money." Since last year, A is gradually reducing the weight of Shopee stores in the business, and has begun to invest in operating more platforms in Southeast Asia, such as Lazada, Tiki (Vietnam), Coupang ( Korea), Ozon (Russia), and Tiktok, etc.
In Vietnam, Ah Zheng's partner hired locals to sell live TikTok on Tiktok. Next, A is preparing to deploy Tiktok in Thailand and Indonesia. "Tiktok is developing very rapidly in Southeast Asia."
In addition, Azheng has carried out "school-enterprise cooperation" with more than a dozen universities in Hangzhou to cultivate young cross-border e-commerce talents from 0 to 1. On the one hand, as an external lecturer, they can get salary income; on the other hand, students run a store by hand, and the company can also get a certain income from the orders generated.
"If you only do Shopee, if you hire 5-10 people to operate it, you will definitely lose money." Ah Zheng pointed out that Shopee tests the supply chain of merchants very much. It can be said, "The most profitable on Shopee is the freight forwarder."
"Shopee has always been relying on low prices to win, and many popular categories have many lists but low profits." Xiaoxiang, a cross-border merchant in Guangzhou, Guangdong, told Ranjiyuan that since 2022, he has closed the cross-border stores of Shopee's six sites in Southeast Asia. , only operates local stores in Malaysia and Thailand. "We have calculated, warehousing costs, labor costs, etc., the input-output ratio of cross-border stores is low, and it is better to invest in local teams."
Xiaoxiang obviously feels that the hidden cost of the Shopee platform has increased. "In contrast, various fees may be about 3 to 4 points higher than Lazada." He has his own factory, if the net profit is very low, the funds are not enough. Support turnover.
Abby, a local Chinese seller in Malaysia, told Randiyuan that local sellers in Malaysia use Shopee more, but this year, the platform commissions have increased, and some stores can no longer continue to operate.
Lily, a former employee of the business development department of Shopee Malaysia, told Randiyuan that many merchants have chosen to quit Shopee, and she also felt the limitations of her work because she could not solve the problems reported by the merchants, so she chose to resign in the near future.
"Burn money" is unsustainable
In 2018, Shopee, backed by the listed company Sea, began to explore the Southeast Asian market. Spending money to buy traffic and engaging in subsidies, the rapid growth is eye-catching. In just one year, Shopee surpassed Lazada, which has been working for many years in Southeast Asia.
According to data.ai statistics, in the second quarter of 2022, among the global shopping apps (Google App Store), Shopee users ranked first in total usage time and second in monthly activity; among shopping apps in Southeast Asia, in terms of monthly activity/usage time, Shopee also ranked first. In Brazil, Shopee's market share is second only to Mercado Livre, but it also ranks first in terms of user market share.
Behind the growth, Shopee continues to "burn money" and lose money. According to the financial report, from 2019 to 2021, the net losses of Sea, the parent company of Shopee, were US$1.458 billion, US$1.624 billion, and US$2.043 billion respectively, expanding year after year.
"Shopee is in a price war, and the competition is even more powerful." Abby said, she sells masks in Malaysia, priced at 28 yuan/box, and there are merchants on Shopee who sell 9 yuan/box, "How can I fight?"
If you can't make money, the merchants are sad, and Shopee is also struggling to operate. Therefore, in the past year, Shopee has gradually reduced subsidies, regardless of whether it is treating merchants or consumers, and expects to turn losses into profits.
Lily pointed out that, for example, on the consumer side, in the past, the form of free shipping has been reduced, and the incentives have been reduced, but the overall price has increased by less than one percentage point. For merchants, some projects will reduce discounts or increase fees. "Now the global economy is in a recession, and the operating costs of the platform are increasing, so it is inevitable to adjust the subsidies."
But Lily doesn't quite agree with some of Shopee's current measures. Her job is to manage merchants, assist merchants to optimize stores, increase sales, etc. As a result of changes in internal decision-making, she will soon be able to get feedback from merchants, "Not only the subsidy is reduced, but also the political regulations are too frequent. Some The activity rules are updated once a week, and we need to contact the merchants frequently. The merchants are annoying, and so are our staff."
Abby also understands this, "Before Shopee didn't update some rules, my store traffic was still OK. But now the rules are changed very frequently, such as changing one place today, and another place the day after tomorrow, I can't keep up with his footsteps. so." Therefore, she is now "Buddha" running Shopee stores.
Lily believes that if Shopee increases fees and does not optimize services, it will be difficult to achieve sustainable development. "After adjusting regulations or prices, why don't merchants buy it? Merchants have increased operating costs, has efficiency improved? If there is no improvement policy , just increasing the fees will not convince the merchants."
Also as a consumer of an e-commerce platform, Lily pointed out that Shopee has problems with logistics services. "Ordering on the platform is very smooth, but in a country as small as Malaysia, the express delivery cannot be received within 3 days."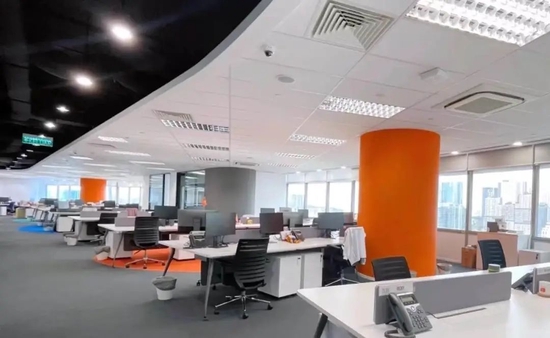 Photo/Shopee Malaysia Office Source/Photo by Lily
Lily pointed out that in Malaysia, Shopee's self-operated logistics (SLS) has more negative reviews than other logistics companies; in addition, many packages are lost and cannot be properly handled in the future.
"My colleague has lost a package and can't find a solution. Our internal staff can't get an answer, let alone customers?" Lily said, Shopee did not communicate effectively with third-party logistics companies, so it was difficult to get feedback, only When I'm lucky, I can get a reply, "This is a big problem. If the integration service can't keep up, it's useless no matter how well you do it in front."
Azheng pointed out that Shopee cooperates with J&T Express in Southeast Asia, and the overall logistics of the tail is OK. But domestic transshipment warehousing, management is not perfect, "sometimes will receive other people's returns."
Xiaoxiang also pointed out that there are many problems in Shopee's overseas warehouses. When there are many orders, it will not be delivered or it will take a long time to deliver, and sometimes the wrong goods will be delivered.
The above-mentioned industry insiders close to Shopee pointed out that Shopee's Southeast Asia logistics is still possible in the industry, and the profit has been difficult to compress. "Tail-haul logistics is particularly prone to problems and is affected by various factors such as the epidemic. Shopee is now strengthening the construction of its supply chain network, such as adding overseas warehouses."
Since the beginning of this year, Shopee has successively added warehouses in Nanning, Guangxi, and overseas warehouses in Vietnam and Mexico. According to statistics, the timeliness of Shopee's overseas warehouses can be optimized by up to 70%, and the timeliness of domestic warehouses in Nanning can be optimized by up to 30%.
Transformation for profit
Adjusting the commission rate and adding additional charging items are beneficial to the platform's profitability? From the financial report point of view, Shopee's cost reduction and efficiency increase have begun to show results.
According to the financial report, Shopee's measures to improve the realization rate in core markets such as Southeast Asia (an increase of 20 basis points to 7.5%) helped revenue to increase by 51% to US$1.75 billion. At the same time, Shopee's operating loss rate improved from 53% to 42% in the second quarter; the adjusted EBITDA loss per order decreased by 21% to $0.33, compared with $0.41 in the same period in 2021.
Growth, however, was dragged down by a shift in the strategic focus from scale to profit. In the second quarter, Shopee's GMV growth rate fell again to 27.2%, with a total of 19 billion yuan, lower than the 19.9 billion yuan after the market lowered expectations.
The above-mentioned industry insiders close to Shopee believe that Shopee does not want merchants to rely on the mode of distribution, volume and subsidy to place orders, but adjusts to a refined operation model to obtain normal order volume growth, "It is no longer a direct Instead, it will be converted into some functional coupons, allowing merchants to complete some refined tasks, which can also improve the consumer experience." For example, at the beginning of the year, the adjustment from the commission-free for new sellers to the return of advertising money is to hope that sellers will operate , to help with subsequent orders.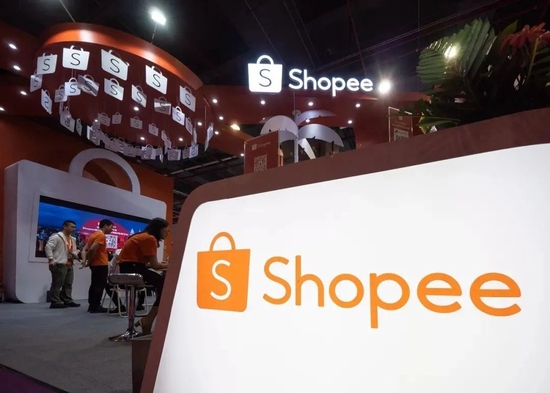 Source/Visual China
It is reported that Shopee will provide professional category analysis and service support for sellers in 2022 with the four major categories of electronics, fast-moving consumer goods, life and fashion as the core. At the same time, more market category research teams are also invested to assist merchants in analyzing the changing trends of different markets and vertical categories to improve operational efficiency.
But as Lily said, the idea of ​​Shopee's transformation may be feasible, but the actual implementation also needs to consider the operation of the merchants. If the service level of the overall platform cannot be improved, merchants and consumers will be lost. "If the products and services are good, some people will come to buy them. If the price is not low, some people will buy it. Consumers not only look at the price, but also look at the service." Lily said.
In order to improve profitability, Shopee had to close some of its expanded European sites this year to reduce investment and lay off staff. "This year's macro market is not particularly certain. Like other Internet companies, Shopee will not choose to expand on a large scale. It is also a routine operation to abolish new departments." The above-mentioned industry sources close to Shopee pointed out.
It is worth mentioning that on August 25, according to feedback from a number of Maimai netizens, Shopee's Singapore headquarters temporarily canceled offers, and a domestically approved recruiter received one month's salary compensation.
The above news has not been publicly responded by Shopee. However, in the current "cold winter" of the Internet, Shopee cannot escape the "destiny" of big factories, and downsizing is inevitable.
A Zheng pointed out that cross-border e-commerce has passed the brutal growth period, but in the Southeast Asian market, there is still a dividend period of 5-10 years in the future.
According to the "2021 Southeast Asia Digital Economy Report" jointly released by Google, Temasek and Bain & Company in November 2021, e-commerce is an important engine to promote the development of Southeast Asia's digital economy. By the end of 2021, the total transaction volume of the e-commerce industry will exceed 120 billion U.S. dollar, expected to reach $234 billion in 2025.
In other words, Shopee continues to deepen the Southeast Asian market, and there is still room for growth. But how to convert growth into profit is a difficult problem that Shopee needs to continue to explore.
*The title image and some of the accompanying images are from Visual China.
*Azheng, Xiaoxiang, Abby, Lily are pseudonyms in the text.


(Disclaimer: This article only represents the author's point of view and does not represent the position of Sina.com.)

This article is reproduced from: http://finance.sina.com.cn/tech/csj/2022-08-27/doc-imizirav9910233.shtml
This site is for inclusion only, and the copyright belongs to the original author.