US President Joe Biden tests positive for COVID-19
Doctors have prescribed Paxlovid, an antiviral treatment, for U.S. President Joe Biden who has tested positive for COVID-19 and has mild symptoms, the White House announced on July 21. The news comes amid a new wave of COVID-19 infections sweeping the United States, driven by the highly transmissible variant of BA.5.
Biden is fully vaccinated against the coronavirus and has completed two booster shots. According to CDC guidelines, he will remain in isolation at the White House until a negative test result, during which time he will continue to perform all his duties in full.
Out of a request for transparency, the White House will provide daily updates on the president's status as he continues to carry out the full responsibilities of the office during the quarantine.
In accordance with standard White House protocol for any positive case, the White House medical team will notify all those in close contact with the president during the day on July 21, including members of Congress and any members of the media who interacted with the president during the July 20 trip. (Source: cnBeta)

Was fined 8.026 billion yuan, Didi Chuxing responded: Strictly follow the penalty decision and relevant laws and regulations, and carefully complete the rectification
At noon on July 21, in response to the decision of the Cyberspace Administration of China to impose administrative penalties on Didi Global Co., Ltd. in accordance with the law for cybersecurity review, Didi Chuxing's official Weibo post said that it sincerely accepts this, resolutely obeys, and strictly follows the punishment decision. And the requirements of relevant laws and regulations, comprehensive and in-depth self-examination, actively cooperate with supervision, and earnestly complete rectification.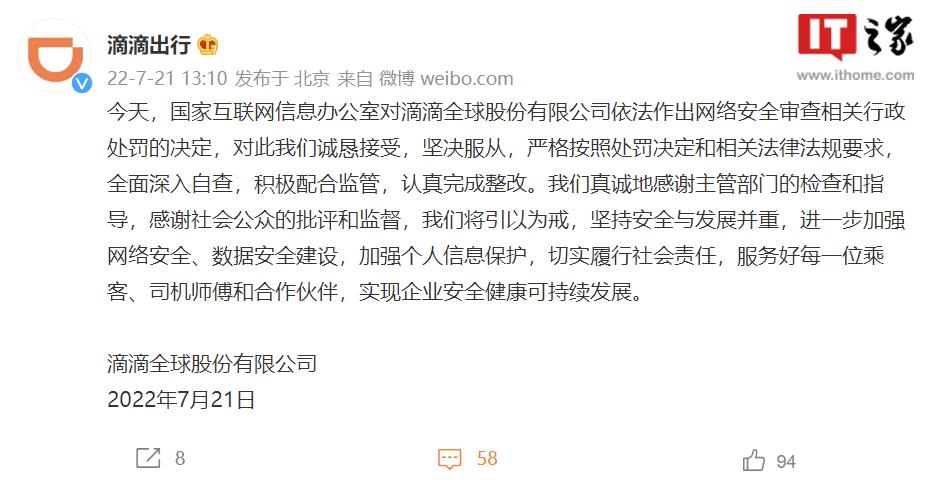 Didi Chuxing expresses its sincere thanks to the competent authorities for the inspection and guidance, as well as the criticism and supervision of the public, and will take this as a warning, adhere to the equal emphasis on security and development, further strengthen the construction of network security and data security, strengthen the protection of personal information, and effectively Fulfill social responsibilities, serve every passenger, driver and partner well, and realize the safe, healthy and sustainable development of the company.
On July 21, the Cyberspace Administration of China imposed a fine of RMB 8.026 billion on Didi Global Co., Ltd. in accordance with the "Network Security Law", "Data Security Law", "Personal Information Protection Law", "Administrative Punishment Law" and other laws and regulations. Cheng Wei, chairman and CEO of Didi Global Co., Ltd., and Liu Qing, president of Didi Global Co., Ltd., were each fined RMB 1 million.
After investigation, Didi Company has a total of 16 illegal facts. (Source: IT House)
Tesla's growth slowed in the second quarter, Musk: Demand is not the problem, the key is production capacity
On July 21, Tesla released its financial report for the second quarter of 2022. Both revenue and net profit increased. Among them, revenue reached a record high for a single quarter for three consecutive quarters, and profit reached a record high for five consecutive quarters, but both increased. slower than the first quarter.
According to the financial report, Tesla's total Q2 revenue was US$16.934 billion, a year-on-year increase of 42% and a month-on-month decline of 9.71%; Q2 achieved a net profit of US$2.26 billion, a year-on-year increase of 98% and a month-on-month decline of 32%. Tesla CEO Elon Musk emphasized in the earnings call that demand is not a problem, the key is that production capacity needs to be increased urgently, and "hope that prices will drop in the future."
In response to the above pressure, Musk said that if there are signs of falling inflation, there is no need to increase the price, or even lower it, but these are beyond Tesla's control. (Source: China Times)
Amazon announces acquisition of healthcare provider One Medical for $3.9 billion
Beijing time on the evening of July 21, according to reports, Amazon announced on July 21 that it will acquire health care provider One Medical for $18 per share in all cash, with a total transaction size of about $3.9 billion, including One Medical's net debt.
One Medical is a people-centric, technology-driven primary care organization whose mission is to provide low-cost, high-quality care to consumers across the United States through a seamless combination of in-person, digital and virtual care delivery.
Neil Lindsay, senior vice president of Amazon Health Services, said: "We believe that the current healthcare experience urgently needs to be reinvented. After an appointment, patients wait weeks, if not months, to see a doctor. Then Taking time off work, driving to the clinic, looking for a parking space, waiting in the waiting room, then waiting for the doctor in the exam room, and finally going to the pharmacy. We see a lot of opportunities to improve the quality of the experience and save time for patients."
One Medical parent 1Life Healthcare surged 70% in premarket trading after the announcement, while Amazon shares rose 1%. (Source: Sina Technology)

The chairman of GAC said, "Batteries are too expensive, we seem to be working for the Ningde era!"
On July 21, the 2022 World Power Battery Conference kicked off in Yibin, Sichuan. In the first half of this year, China's car sales were 12.057 million, down 6.6% year-on-year, but new energy vehicle sales were 2.6 million, up 115% year-on-year, and the penetration rate was as high as 21.6%. Driven by demand, the installed capacity of power batteries has been on the rise. From January to June, the installed capacity of power batteries in my country totaled 110.1GWh, a year-on-year increase of 109.8%.
The phenomenon of skyrocketing raw material prices for power batteries has become the focus of the conference. Several guests bluntly said, "The huge fluctuations in power battery prices have affected the healthy development of the new energy vehicle industry.
Zeng Qinghong, chairman of GAC Group, revealed that the current cost of power batteries accounts for 40%, 50%, and 60% of the total cost of automobiles, and is increasing. In this regard, he laughed and said: "Am I not working for the Ningde era now?"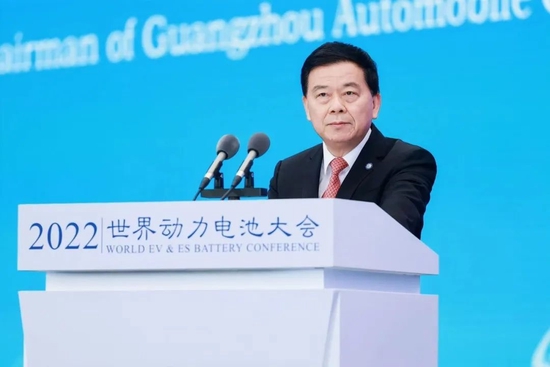 Zeng Qinghong, Chairman of GAC Group (Photo source: Photo courtesy of the company)
Zeng Qinghong's suggestion of strengthening the supervision and guidance of the battery industry at the national level has aroused widespread responses in the industry. On the same day, Yin Tongyue, chairman of Chery Automobile, forwarded relevant news in the circle of friends, as if he was "supporting" in the air. (Source: Securities Times)
Alipay will invest 10 billion capital resources in the next year to support the digitalization of merchants
At the Alipay Partner Conference held on July 21, Alipay announced that in the next year, it will invest 10 billion capital resources to continue to help the real economy and help merchants and service providers reduce costs and improve efficiency.
It is understood that the 10 billion capital resources will be mainly used in two parts, one is to provide preferential rates and rebates for merchants and service providers to help reduce costs; the other is to provide free public domain traffic incentives for merchants and service providers, focusing on Improve efficiency.
Alipay's "Fanxing Project 2.0" has opened up tens of billions of traffic to encourage merchants to operate privately. At the meeting, Wang Lijuan, general manager of Alipay's digital business division, also revealed that the "Luoma Program" was launched for eligible catering, retail, and self-operated brand merchants. Points in exchange for more public domain traffic.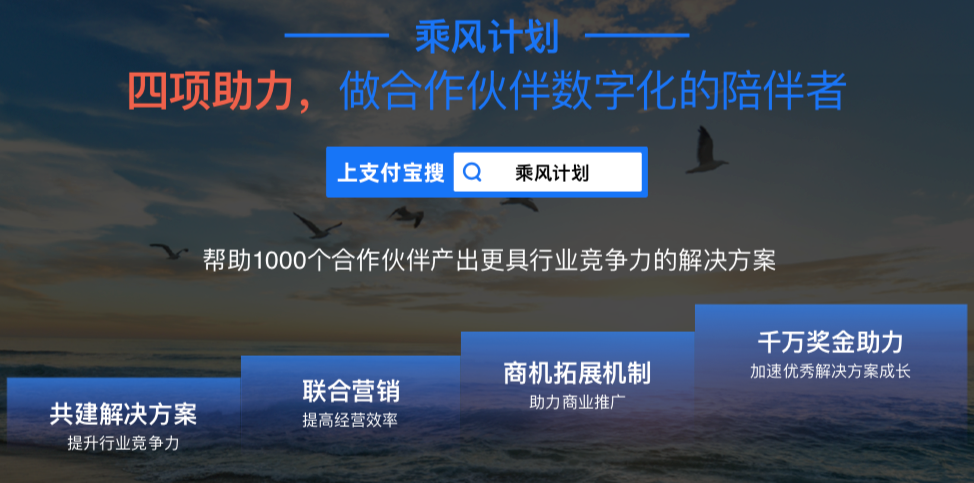 He Yongming, vice president of Ant Group and general manager of Alipay's ecological development division, announced on the spot the "Chengfeng Plan", a growth boosting measure for service providers. It is necessary to open up platform capabilities, invest capital resources, and create a commercialized business with 1,000 service providers. Potential digital solutions. (Source: Geek Park)
Minecraft announces ban on NFTs and blockchain technology
Minecraft developer Mojang updated its usage guidelines on July 21, announcing a ban on the use of blockchain technology, including NFTs.
Source: Mojang official website
According to the official usage guidelines, users are not allowed to use blockchain technology in game client and server programs, nor to create game-related NFT content. Mojang said they were concerned that NFT products would create rare items, which would not be in the spirit of Minecraft. (Source: Pingwest)

Ming-Chi Kuo: Apple is actively testing 9-inch foldable device, foldable iPhone will wait until 2025
According to foreign media reports, well-known Apple analyst Ming-Chi Kuo revealed that Apple is testing a 9-inch foldable screen device, but the rumored foldable iPhone will not be available until 2025 or later.
In the latest tweet, Ming-Chi Kuo said last year that he predicted that Apple would not release a foldable phone until 2024 at the earliest, but on July 21 he again predicted that it would not be until 2025 at the earliest, and that the first foldable device would either be a combination of the iPhone and iPad. product, or a foldable iPad.
He also previously said that Apple is "actively testing" a device with a 9-inch foldable OLED screen that would have a PPI (pixel density per unit) somewhere between the iPhone and iPad. It is reported that this device is only used to evaluate and verify Apple's key technology in foldable. (Source: TechWeb)
Baidu releases sixth-generation self-driving car, costing only 250,000 yuan
On July 21, at the 2022 Baidu World Congress, Baidu released its sixth-generation mass-produced unmanned vehicle, the Apollo RT6. Apollo RT6 has the ability of unmanned driving on complex urban roads, and the cost is only 250,000 yuan. According to the plan, Apollo RT6 will be the first to be put into use on Carrot Run in 2023. Robin Li, founder, chairman and CEO of Baidu, said: Baidu has reduced the cost of self-driving cars to one-tenth of the industry's, which is equivalent to the price of an ordinary new energy vehicle. In the future, taking a driverless car will be half cheaper than taking a taxi now.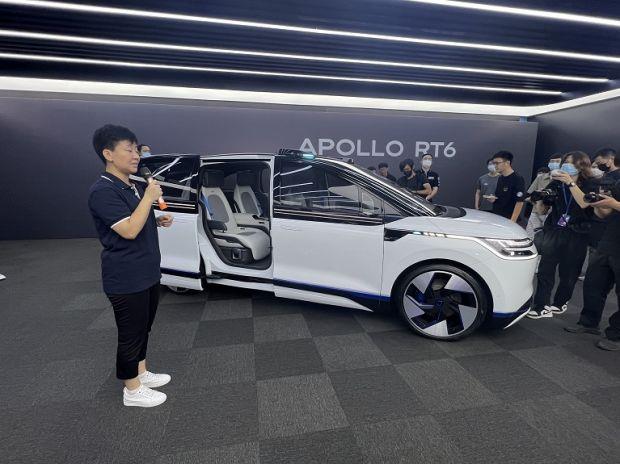 Apollo RT6 is a mass production vehicle independently developed and designed by Baidu. The vehicle has been deeply designed for passenger needs and driverless travel scenarios. The appearance of Apollo RT6 adopts the integrated space shuttle body and Galaxy waistline, which highlights the sense of technology and security; the keel sunroof integrates the roof sensor and the sunroof structure with high integration, which changes the shape of the self-driving modified car; the vehicle also It is equipped with humanized functions such as Lingxi interactive lamp language with identification and prompting functions, and intelligent electric sliding doors. (Source: Beiqing Net)

Yesterday, Zhurong spent the winter solstice on Mars
On July 21, according to a CCTV news report, the Zhurong rover spent the winter solstice on Mars on this day.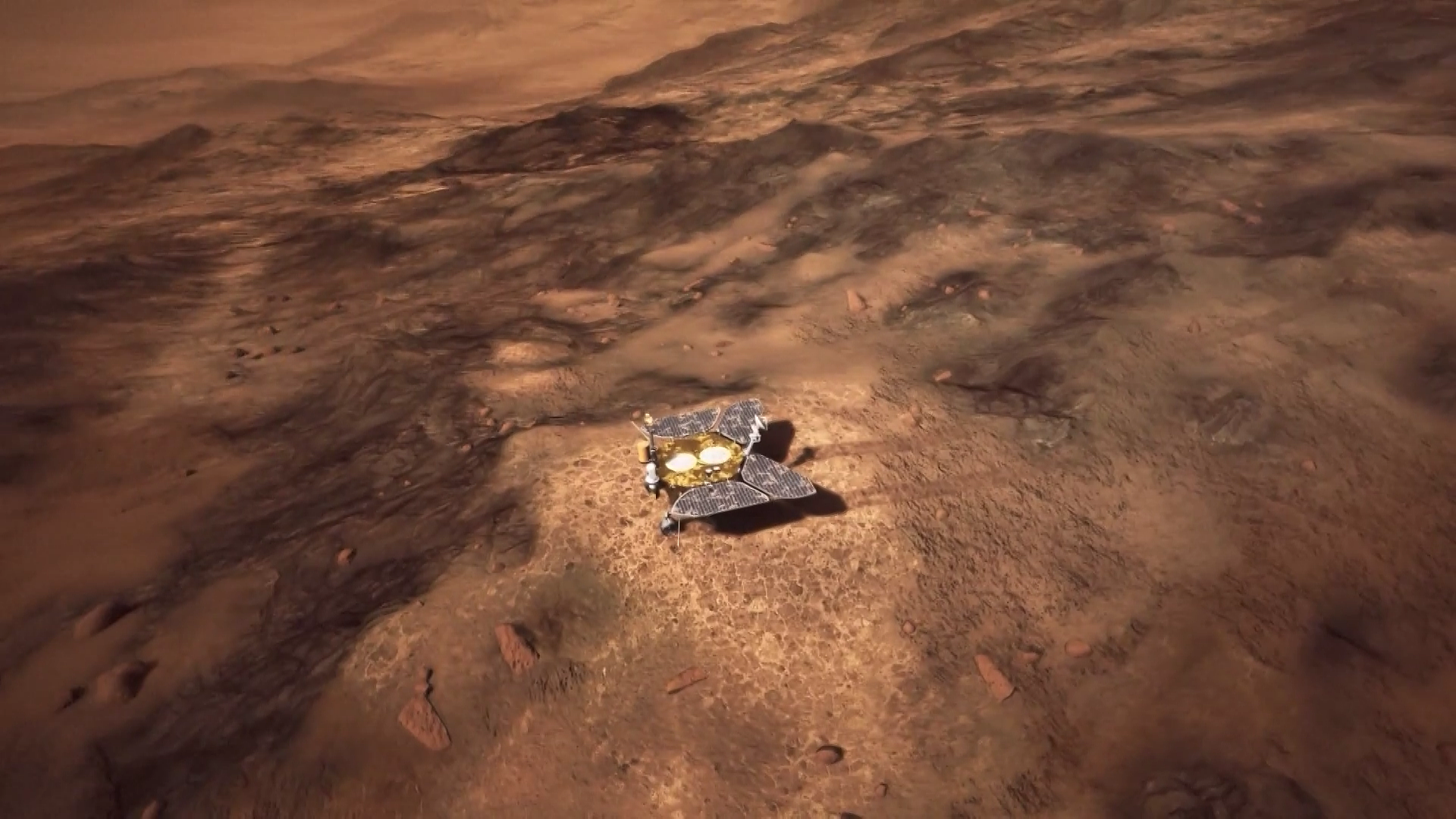 It is reported that when Mars revolves around the sun, it also "tilts its body" and rotates, so there is an alternation of day and night and four seasons. However, a year on Mars is approximately equal to 687 days on Earth, and each season is colder than Earth, with temperatures as low as -100°C in winter on Mars. On July 21, the winter solstice in the northern hemisphere of Mars will enter the coldest season of the year. my country's "Zhurong" Mars rover is preparing for the winter here. (Source: IT House)
This article is reprinted from: https://www.geekpark.net/news/305461
This site is for inclusion only, and the copyright belongs to the original author.