New cool products will be tested for free for the first time, and many high-quality talents will share their unique life experiences. Come to Sina Public Test and experience the most cutting-edge, most interesting and fun products in various fields~! Download the client and get exclusive benefits!
Veteran mobile phone maker Coolpad has released two new phones one after another since last year.
Today, Coolpad officially stated that when other brands stay in the "15-day replacement, 1-year warranty" after-sales, they will uphold the "90-day replacement, 2-year warranty" after-sales standard.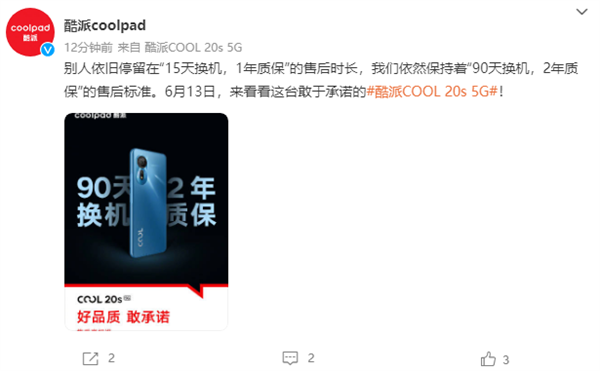 For users, a longer replacement and warranty time is undoubtedly a "reassuring pill" when purchasing a machine, and even if there is a fault in the later stage, they can be assured of handling.
In addition to the longer warranty time, the COOL 20s also has a significant improvement in the configuration of the phone itself.
In terms of screen, the COOL 20s finally gave up the 720P screen and switched to a 1080P screen, but it is not clear whether it will use high brush.
In addition, this new phone is still priced at 1,000 yuan, and it is rarely equipped with symmetrical dual speakers, which can bring better sound quality performance.
In terms of configuration, the COOL 20s will be equipped with a 2.2GHz octa-core processor, supplemented by 4GB, 6GB and 8GB memory versions, and the screen will use a 6.58-inch LCD screen with a resolution of 2408×1080.
In other respects, the new phone will be equipped with an 8-megapixel single camera on the front, a 50-megapixel dual camera on the rear, a battery capacity of 4400mAh, and the phone supports 18W wired fast charging.
However, according to previous reports, the mobile phone will not come with a charger, which needs to be purchased additionally.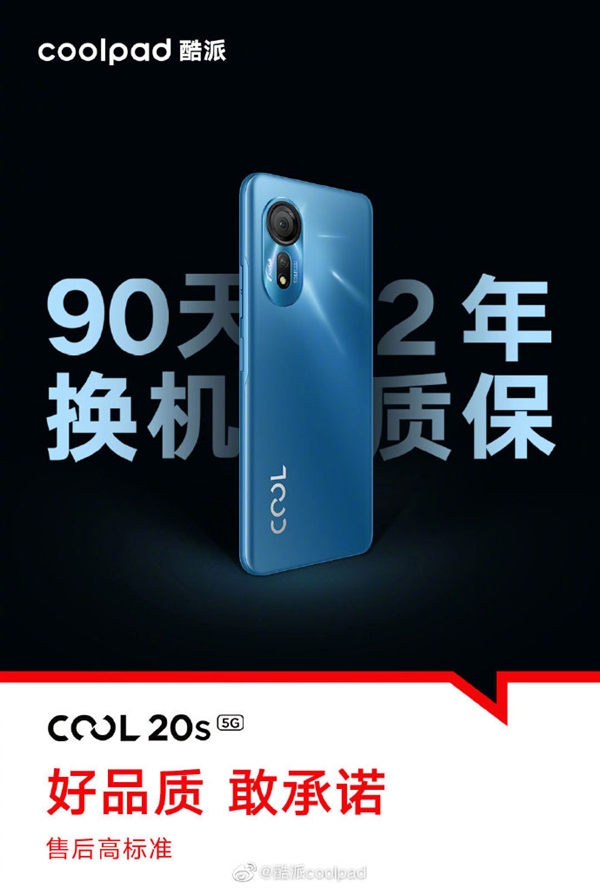 media coverage
Fast Technology Sina Technology Sohu Sina Technology Sohu IT Home Fast Technology
event tracking
This article is reprinted from: https://readhub.cn/topic/8gJcqCsjnHv
This site is for inclusion only, and the copyright belongs to the original author.