Most craft beers taste better than low-end "industrial beers" .
Why are there two restrictions of "most" and "low-end"?
Because craft brewing is more from the perspective of winemakers and wine companies : carefully brewed, small, but pursuing beauty; and good taste or good taste is from the perspective of our consumers.
——To put it bluntly, well-brewed beer may not satisfy everyone , especially the taste and taste are more personal.
Many people mentioned the difference in fermentation process, malt, hops and yeast.
But some mid-to-high-end "industrial beers" are not significantly different from craft beers in terms of materials and craftsmanship.
So what can craft beer bring us?
1. "Craft beer" is a rich experience
It is a surprise after opening a bottle, a multi-sensory beauty and cultural journey .
If you are a foodie who likes "adventure", craft beer is definitely a good opportunity for you to try different styles of beer.
After all, before the promotion of craft beer, we had not many choices: American Lager One , American Lager Two or American Lager Three?
And this happens to be the strength of craft brewing.
IPA, wheat beer, couscous, stout, fruit beer, etc., there is always one that can satisfy your taste buds.
Because of my career, I will from time to time and my friends do a big sweep of a certain style of beer, buy all the beers that are available on the market, and then compare and taste them with a "research attitude".
I want to do research (public funds to eat and drink?), they really love to drink and dare to try it (eat and drink!)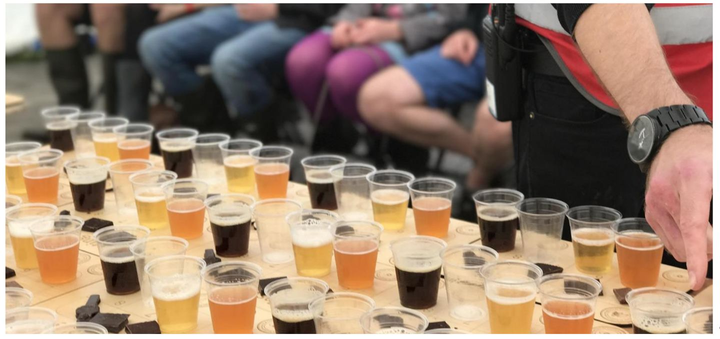 As an ordinary foodie, craft brewing is probably a "surprise when you open the bottle" .
For example, when tasting sour beer, you can feel the ever-changing, sharp, soft, harmonious, or quirky "sour" flowing on your tongue.
For a moment, you seem to have opened the door to a new world.
Berlin Wheat Sour Beer : Ouch, the sharp and strong lactic acid taste, is it because the lactic acid is too much when making malt?
Farads Red Ale : Rich, astringent sourness, with different sensations from the tip of the tongue to the base of the tongue; not all tasters like it, but it has to be admitted that this is a unique taste experience.
Gus : Still prefer this rich, soft acidity, with a balanced balance of grain, fruit and acidity; of course, with a good Gus.
Fruit lambic : The prominent fruit aroma and taste at the entrance, and the sourness at the end of the mouth is also a unique sourness; the experience is greatly affected by the type of fruit, the aroma of raspberries is not enough to publicize, (personally) not too much like.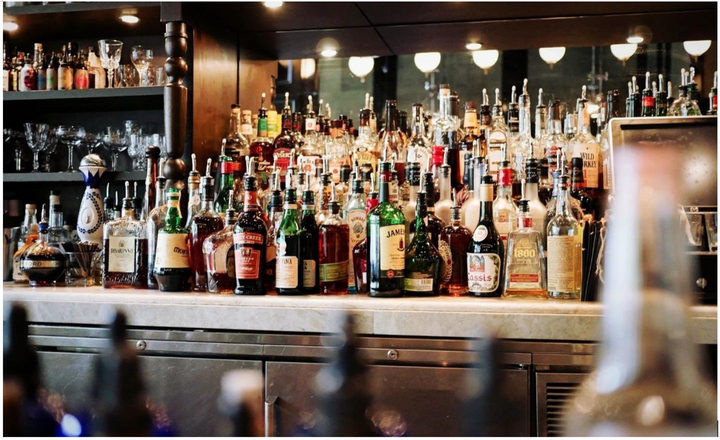 Aside from its sensory beauty, craft brewing is a cultural journey that makes people relish.
——Behind different styles of beer, there are often very interesting historical and cultural stories.
For example, IPA (India Pale Ale) was created to keep beer for a few months longer.
Antioxidant substances such as humulene and phenols in hops can prolong the shelf life of beer. Therefore, with the addition of a large amount of hops, the beer can start from the United Kingdom and reach India after crossing the equator twice without deterioration, meeting the needs of long-distance maritime trade.
Of course, the IPA at the time was just an obscure "long shelf life beer".
It can formally enter the stage of craft brewing without modern hop cultivation technology, which can amplify the aroma of hops and soften the bitterness, so that IPA has become a beer with more prominent, distinctive and popular characteristics.
In addition to IPA, the birth of beers like Porter, Stout and Lambic also have interesting stories behind them.
For drinkers, craft beer is a multi-sensory beauty and cultural journey.
Many friends ( @HAKU @ Lao crab ) have already answered in terms of technology and taste evaluation. Let me talk about the origin of "craft beer" from the perspective of brewers and wine companies.
2. Craft beer is inclusive, innovative and the pursuit of excellence
The concept of "craft beer" actually originated from "craft brewer " .
The latter definition was given by the American Brewers Association (ie BA, Brewers Association) in 2006, and was revised four times in 2007, 2010, 2014 and 2018.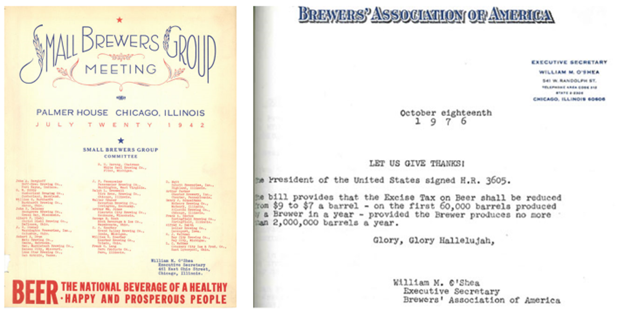 In the latest version in 2018, the BA defined craft breweries as "small" and "independent" (the third requirement is looser).
Small : annual output ≤ 6 million barrels;
Independence : Relatively independent, with no more than 25% of the property rights controlled by non-fine breweries;
Brewery requirements : It must be filed with the Federal Tobacco and Alcohol Tax and Trade Bureau (TTB), and beer must be produced.
On the one hand, these regulations define "small" to help small wineries reduce taxes and allow them to develop better under the advantages of large wineries;
On the other hand, it also encourages small wineries to maintain an independent and innovative spirit in the industry, and continue to develop more new wine styles.

In addition to "innovation", the term craft brewing also means "pursuit of excellence" and "inclusiveness" .
In the first edition in 2007, BA required the type of raw materials for craft beer:
The raw material must be all-malt, in order to distinguish the cheap industrial beers (adjunt beers) that use corn, syrup and other auxiliary materials to reduce the cost.
In subsequent revisions, BA's requirements for craft beer raw materials and types have also begun to gradually relax:
They hope that the definition of craft brewing will be more inclusive. On the one hand, people who love wine can freely choose the style and type they like (rather than being constrained by the official definition);
On the other hand, it can support more small breweries that take the diversification route, so that the industry can present a kind of blooming scene (they produce different types of alcohol, or different styles of beer, which are not recognized as craft breweries according to past standards).
With this kind of inclusivity and tax support, the craft brewing industry in the United States gradually recovered from the blow of Prohibition at the beginning of the last century, and began to flourish in the 1980s.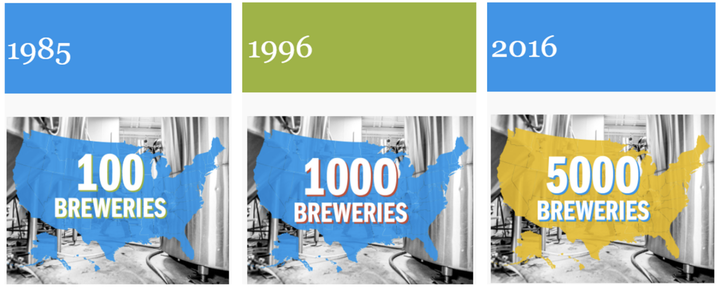 In other words, from the perspective of brewers and wine companies, "craft beer" will be more visual:
A spirit of inclusion, innovation and excellence.
at last
I would recommend everyone to try craft beer.
In addition to experiencing different styles of beer (most surprises + a small number of surprises), you can also learn about the interesting stories behind the beers and the spirit of excellence of the brewers.
But for the title, the taste of craft beer is difficult to describe with good or bad, because it is a very personal preference.
Craft beer is small, but the pursuit of beauty.
The

"beauty" of a winemaker is the spirit of tolerance, innovation and pursuit of excellence;
The "beauty"

of a drinker is the surprise after opening the bottle, a multi-sensory beauty and a cultural journey

.
–thanks for reading.
Source: Zhihu www.zhihu.com
Author: Zhihu user (login to view details)
[Zhihu Daily] The choice of tens of millions of users, to be a big cow to share new things in the circle of friends.
click to download
There are 122 more answers to this question, see all.
Further reading:
Is craft beer better than regular beer? What are the differences in taste?
How does craft beer taste? Is it delicious?
This article is reproduced from: http://www.zhihu.com/question/538819628/answer/2577233731?utm_campaign=rss&utm_medium=rss&utm_source=rss&utm_content=title
This site is for inclusion only, and the copyright belongs to the original author.