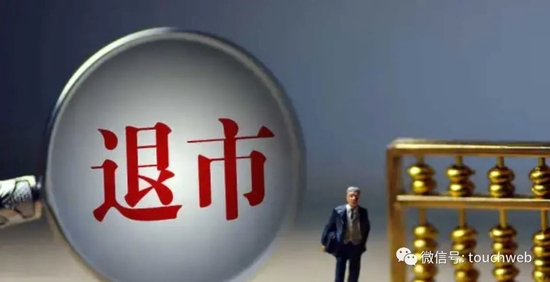 Welcome to the WeChat subscription number of "Sina Technology": techsina
Text / Lei Jianping
Source: Leidi (ID: touchweb)
Fang Tianxia was forcibly delisted a few days ago.
Fang Tianxia has disclosed that it has been notified that the New York Stock Exchange has begun delisting procedures for its American Depositary Shares (ADS) due to failure to file certain reports with the Securities and Exchange Commission (SEC).
Fang Tianxia was once brilliant in the capital market, with a market value of over $5 billion. However, since 2014, Fangtianxia (Soufang) has broken up with the real estate agency "honeymoon period" – the fuse is that Fangtianxia's platform charges too high.
Since then, Lianjia Real Estate, the leader of the second-hand housing market, has also begun to boycott Fangtianxia, ​​and announced in November 2014 that Lianjia has completely terminated its cooperation with Soufun. Before this, Lianjia was one of Soufun's largest paying customers for purchasing port traffic. After that, there was also the birth of shells looking for houses.
Since 2015, Fangtianxia has been going downhill. The epidemic, coupled with the regulation of the real estate industry in recent years, and the economic downturn have exacerbated the crisis in the world of housing.
In October 2020, Fang Tianxia received a privatization offer at a price of about US$100 million, but it did not actually privatize.
In January 2021, Fangtianxia released three personnel changes. According to the announcement, Fang Tianxia has appointed Dong Shihang as the company's new president, and CEO Liu Jian will no longer serve as the president. He will continue to manage the company's affairs as the group's CEO. Fang Tianxia also appointed Cui Peng as acting chief financial officer.
The delisting of Fangtianxia, ​​a once-established real estate website, also makes people sigh. Since 2022, a number of Chinese concept stocks such as Liulishuo and Zhangmen Education have been delisted from the US stock market, and many companies are also on the verge of delisting.


(Disclaimer: This article only represents the author's point of view and does not represent the position of Sina.com.)

This article is reproduced from: http://finance.sina.com.cn/tech/csj/2022-06-12/doc-imizmscu6388438.shtml
This site is for inclusion only, and the copyright belongs to the original author.