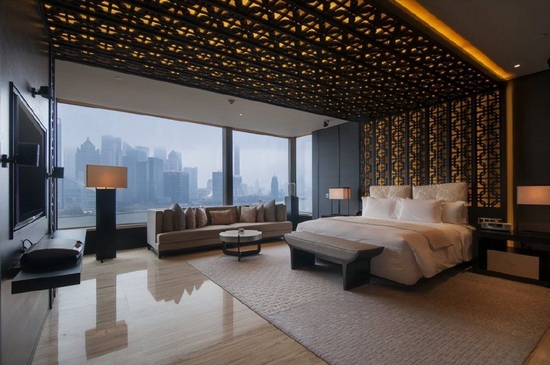 Welcome to the WeChat subscription number of "Sina Technology": techsina
Author | Chiron Editor | Tang Fei
Source: Value Planet Planet
Another Xiaomi ecological chain company is about to go public.
A few days ago, the China Securities Regulatory Commission approved the GEM IPO registration of Chengdu Funslee Technology Co., Ltd. (hereinafter referred to as "Quslee Technology").
In fact, as early as two years ago, on July 7, 2020, the IPO application submitted by Funsleep Technology to the Shenzhen Stock Exchange GEM was officially accepted.
After two years and three rounds of inquiries, the company that received capital investment from Xiaomi and claimed to be an "atypical ecological chain model" finally took a step forward and reached the critical point of listing. However, as a Xiaomi ecological chain enterprise, Fun Sleep Technology has not gotten rid of the defect of relying on the "mi chain".
This is evident from the Shenzhen Stock Exchange's inquiry. In the prospectus updated in July 2022 and the recent inquiry letter, Fun Sleep Technology will focus on replying to the cooperation with Xiaomi, "whether there is a risk of being replaced, removed from the shelves or terminated for other reasons".
In fact, the focus of the Shenzhen Stock Exchange just hit the short board of Fun Sleep Technology. Thanks to Xiaomi's empowerment, at the beginning of its development, Fun Sleeping Technology did go smoothly, but with the saturation of related channels, how to further grow Fun Sleeping Technology has become a big challenge.
Not a "catfish"
In the prospectus, Fun Sleep Technology clearly stated that "the company belongs to the ecological chain enterprise of Xiaomi Group", but from the results, Fun Sleep Technology does not seem to be the "catfish" that stirs the industry.
According to the data of Qichacha, in 2015, Shunwei Capital of Xiaomi and Xiaomi Group participated in the angel round and Pre-A round of financing of Funsleep Technology respectively. As of the signing date of the prospectus, Xiaomi has a total of 12% of the shares of Fun Sleep Technology, which is the largest institutional shareholder of the latter.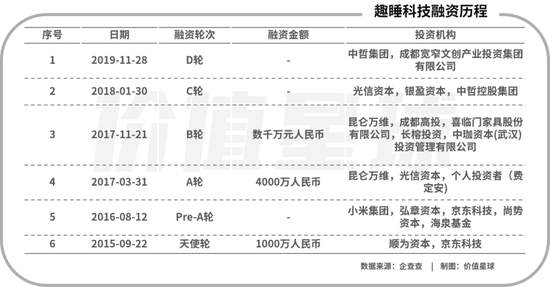 The reason why Xiaomi invested heavily in the early days of Fun Sleep Technology is mainly because it saw that the Chinese mattress market is growing rapidly, and there is no absolute leader in the market.
The data shows that in 2019, the market share of CR5 in China's mattress market was only 16.0%, and the industry concentration was significantly low. For comparison, CR5 Sealy, Tempur, Simmons, Serta, and Sleep Number accounted for 51.40% of the market share in the United States during the same period.
With the upgrading of my country's consumption and the gradual development of domestic mattress products in recent years, consumers' awareness of the brand and functionality of mattresses has increased, and there will be a lot of room for improvement in the mattress market concentration in the future. China Business Intelligence Network predicts that the size of China's mattress market will reach 92.1 billion yuan in 2022.
The market with many dividends, large market, and relatively scattered enterprises is the battlefield that "catfish" Xiaomi likes, and Xiaomi has indeed tasted the "sweetness" from it.
For example, in 2015, Xiaomi invested in Stone Technology and made a lot of money in this field.
At the beginning of the entry of Xiaomi and Stone Technology, the domestic market for sweeping robots was exactly the same as the mattress market. GFK data shows that in 2015, the market size of China's cleaning robot market was 5 billion yuan, and it is expected to grow to 12 billion yuan in 2018. Compared with the 16% penetration rate of household sweeping robots in the United States, the penetration rate of sweeping robots in inland China is only 0.5%.
And Stone Technology has grown rapidly with the help of Xiaomi's brand and channel resources. According to data from Aowei Cloud, as of April 2022, the market share of Stone Technology's online channels will reach 33.7%, ranking first in the industry. In the first quarter of this year, Roborock Technology achieved revenue of 1.360 billion yuan, with a gross profit margin of 47.49% and a net profit margin of 25.22%.
However, in the home furnishing market, Fun Sleep Technology has never been able to replicate the "miracle" of Stone Technology.
The prospectus shows that from 2019 to 2021, the revenue of Fun Sleep Technology will be 550 million yuan, 480 million yuan and 470 million yuan, respectively. For comparison, Deuce, which just landed on A-shares in 2021, had a revenue of 6.481 billion yuan and a net profit of 686 million yuan.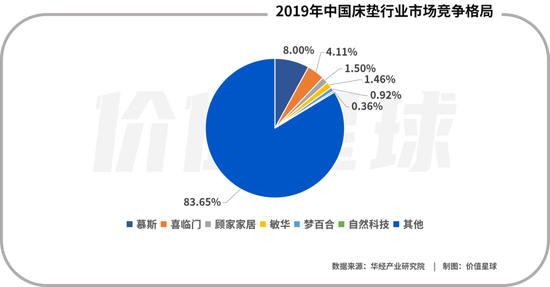 In addition to being inferior to the industry leader in terms of performance, the market share of Funslee Technology has not "rocketed to the sky" like Stone Technology. According to data from the Huajing Industry Research Institute, in 2019, CR5 companies in China's mattress industry accounted for a total of 15.99% of the market share, of which the fifth-ranked Menglily accounted for about 0.92%, while Funsleep Technology was not on the list. This also means that the market share of Quslee Technology mattress products is less than 1%.
Success is also millet, "failure" is also millet
Although the name contains "technology", the differentiated advantages of Funsleep's technology products are mainly in terms of fabric material, product packaging and application scenarios.
For example, Fun Sleep Technology stated in its prospectus that the 8H latex mattress adopts a pure foam structure, which can be compressed by a process during packaging, and then rolled into a smaller box to solve the problem of traditional products being difficult to enter the home.
However, with the advent of consumption upgrades, consumers have become more discerning, and traditional home furnishing companies have begun to exert their efforts in product differentiation experience. For example, in the prospectus, Mousse shares stated that in the future, it will "continuously realize the iterative upgrade of the product matrix through innovation in design, materials and intelligent technology, and truly realize the 'bed adapting to people' to improve people's sleep quality."
But even so, the research and development investment of Fun Sleep Technology is not high. The prospectus shows that from 2019 to 2021, the company's R&D expenses are 6.3092 million yuan, 6.1486 million yuan and 8.0440 million yuan respectively, and the R&D expense rates are 1.14%, 1.28% and 1.70% respectively, which are lower than the average of the same industry.
The reason why Fun Sleep Technology can be listed as it wishes is mainly due to Xiaomi's brand and channel advantages, which has brought greater sales.
The prospectus shows that during the reporting period, the sales of Quslee Technology's online channels accounted for more than 96%. Among them, the contribution of Xiaomi channel is the most significant.
From 2019 to 2021, the revenue of Fun Sleep Technology from the Xiaomi series of online platforms was 418 million yuan, 327 million yuan and 290 million yuan respectively, accounting for 75.69%, 68.43% and 61.41% of the total revenue respectively.
During the reporting period, Xiaomi Group was the largest sales customer of Fun Sleep Technology. In 2020 and 2021, Xiaomi Group is also one of the top five suppliers of Quslee Technology, and Quslee Technology's purchases from Xiaomi Group account for more than 5% of the total purchases.
If there are major changes in the stability of the operation of the Xiaomi series of platforms, business models, and platform management policies in the future, and Quslee Technology cannot make adjustments in a timely manner, the operating performance of Quslee Technology may be adversely affected.
However, this seems to be a "common problem" of Xiaomi ecological chain enterprises. Taking Stone Technology as an example, the prospectus shows that in 2017 and 2018, the company's revenue from Xiaomi was 100% and 90.36% respectively. But by the end of 2021, Roborock's revenue from Xiaomi is only 1.3%. It can be said that Stone Technology has basically separated from Xiaomi and grown independently.
From this point of view, how to "de-milletize" after listing may be a major issue that Fun Sleep Technology has to face.
"Lei Jun" cashed out 7 times
Since the angel round of investment, Shunwei Capital has been with Quslee Technology for nearly 7 years, and it has only achieved its current listing.
Seeing that the listing is imminent, Shunwei Capital and Xiaomi seem to be unable to wait. According to the prospectus, on May 5, 2017, Qusleeping Limited (the predecessor of "Qusleeping Technology") had its first equity transfer, and the agreement stipulated that Shunwei Investment would transfer its 3% stake in Qusleeping Limited at a price of 27.57 million yuan. It was transferred to Xilinmen, and Lei Jun completed the first cash out.
In the following two and a half years, Lei Jun cashed out a total of 7 times, with a total cash out of more than 190 million yuan. Excluding the cost of nearly 9 million yuan for the capital increase, Lei Jun has earned over 180 million yuan.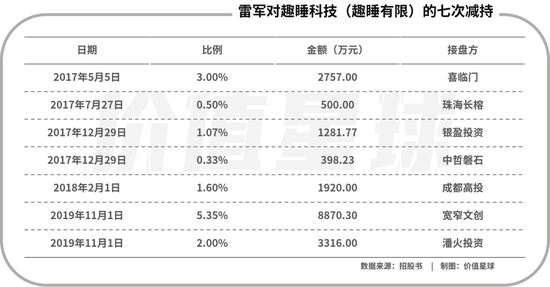 When Funslee Technology submitted the prospectus, Shunwei Investment, as the second largest shareholder, and Tianjin Jinmi, which has an associated relationship with it, held a total of 12.01% of the shares of Funslee Technology. According to the valuation of the brokerage, it can also cash out 2.5% after the listing. billion or so.
Cashing out part of the equity before the listing is just Lei Jun's "foreplay", and the scale of Lei Jun's cashing out after the listing should not be underestimated.
Huami Technology, the first Xiaomi industry chain company invested by Lei Jun, has been listed for more than 4 years, and has been cashed out in a total of 1.8 billion yuan; after the listing of Stone Technology, Shunwei Capital took the lead in reducing Holding 500,000 shares, the reduction price is 954.86 yuan / share – 1205 yuan / share, which is close to 500 million yuan in rough calculation.
From this point of view, Boss Lei's investment vision is indeed accurate, and the rate of return is indeed astonishingly high.
Of course, there are ups and downs in the investment battlefield, and no one can tell the future trend. It's hard to say whether Fun Sleep Technology can go back to the old road of Huami Technology and Stone Technology.
Among the many voices of doubt in the market, those with low "technology" content are the loudest.
According to the prospectus, as of the end of 2021, Fun Sleep Technology has been granted 194 patents, all of which are utility model patents and appearance patents. As of the end of February 2022, Fun Sleep Technology is applying for 49 patents, including 11 invention patents, but 9 are still in the stage of substantive review proposals. Cross-calculation shows that the invention patents owned by Fun Sleep Technology are only in single digits.
As of December 31, 2021, Fun Sleep Technology has a total of 43 R&D personnel, and the average annual salary of researchers is only 111,100 yuan. Fun Sleep Technology also has 5 core technicians with an average annual salary of 237,600 yuan. The educational background of these R&D personnel is mostly textile engineering, clothing design and engineering, art design and other majors. Among the 43 R&D personnel, one has a master's degree, and 19 have a bachelor's degree or below.
Research and development capabilities are undoubtedly important for Fun Sleep Technology. Funslee Technology said that in recent years, China's furniture and home textile market has developed rapidly. The investment of many existing large companies and domestic independent innovation brands in this field has further intensified the intensity of industry competition. If Funslee Technology cannot maintain strong innovation capabilities , and keep up with the development trend of the industry, it may face greater market competition risks.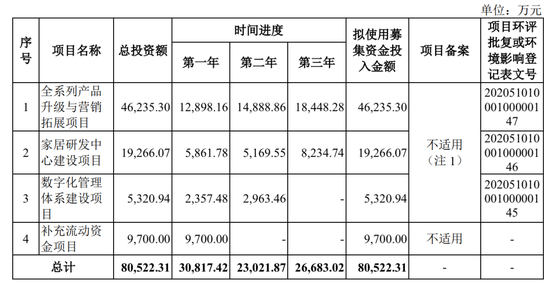 Source: prospectus
Fortunately, Fun Sleep Technology has realized these problems and is ready to make up for the shortcomings after the listing.
According to the prospectus, Fun Sleep Technology plans to raise 805 million yuan. Among them, 462 million yuan is used for a full range of product upgrades and marketing expansion projects; 193 million yuan is used for home R&D center construction projects; 53.21 million yuan is used for digital management system construction projects; 97 million yuan is used for supplementary working capital projects.
It is understood that the "home furnishing research and development center construction project" here means that Fun Sleep Technology will establish a new material, new process and new structure research and development center, "and then enhance the company's product research and development advantages in the field of furniture and home textile products."
Relevant persons said that as traditional consumer goods, furniture and household products have relatively low technical barriers, and ordinary products are relatively easier to copy and imitate. In the future, with the acceleration of the "de-milletization" process of Fun Sleep Technology, it will inevitably need to enhance its own technical strength to enhance the competitiveness of its products in the market.
However, right now, if the troubled Fun Sleep Technology wants to gain a good valuation, I am afraid it needs to show more strength.
*This article is based on public information and is only for information exchange and does not constitute any investment advice


(Disclaimer: This article only represents the author's point of view and does not represent the position of Sina.com.)

This article is reproduced from: http://finance.sina.com.cn/tech/csj/2022-07-26/doc-imizirav5477746.shtml
This site is for inclusion only, and the copyright belongs to the original author.