On August 26, China's first large-scale high-performance luxury pickup, Shanhai Pao, newly built by Great Wall Pao, was officially unveiled at the Chengdu Auto Show. With its ultimate strength, it drove the new category of pickup trucks to leap upward; Recruit and join hands with elites from all circles to create a mountain and sea culture and share the ultimate life.
New models of pickups such as King Kong Pao New Farmer Edition, Huodan Fury Qingqi, Great Wall Pao Residential Vehicle High-end Customized Edition and other innovative pickup models also appeared on the same stage, shining the audience with high-value pickup products.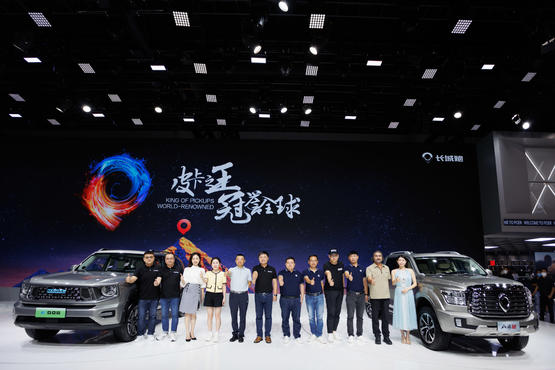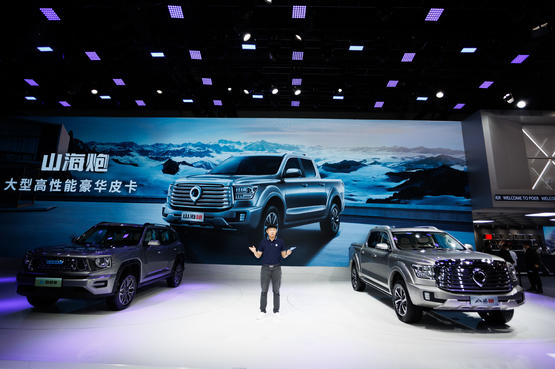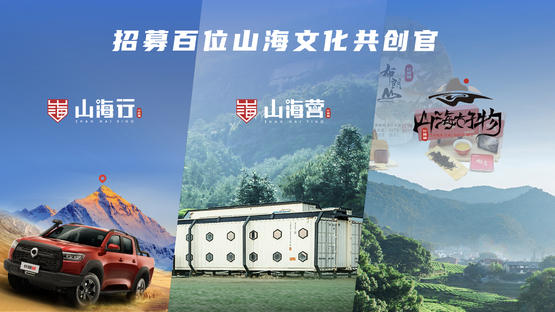 The ultimate car name, the ultimate strength, the mountain and sea guns help users to traverse the mountains and seas
The Shanhai Pao, which made its world debut at the Chengdu Auto Show, is a masterpiece of Great Wall Pao product category innovation in the era of 2.0. This time, three models with different styles and configurations were displayed to further fill the gap in the high-performance category of Chinese pickups.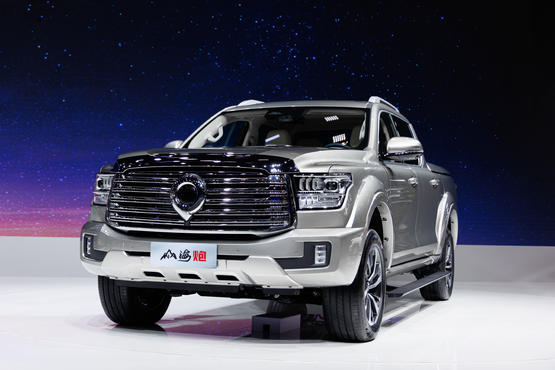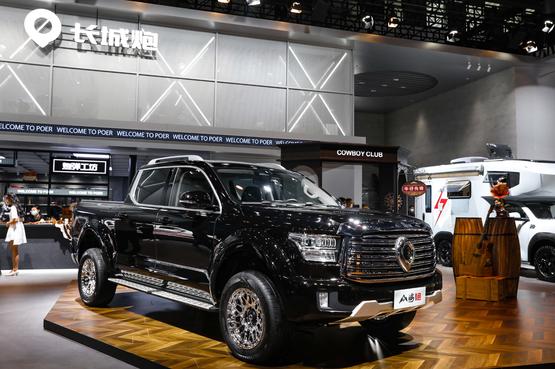 The new car named "Shanhai Pao" is the result of global solicitation and co-creation by users, and it has poured out the enthusiasm of users and the Great Wall Pao brand to pursue the ultimate. Shanhai Pao has three ultimate product strengths of "high performance, super luxury, and super fun", bringing users a new car experience of "crossing mountains and seas and exploring the ultimate life".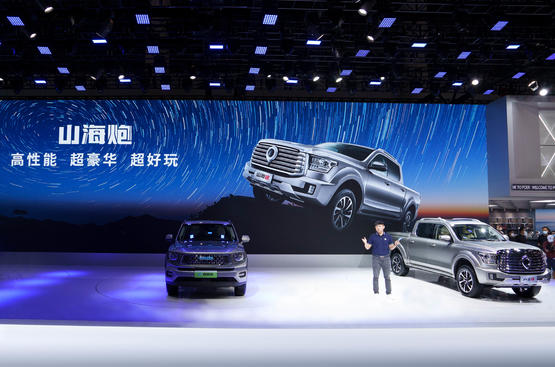 Based on the world's leading intelligent professional off-road tank platform, Shanhai Cannon is equipped with China's strongest and world-leading high-performance 3.0T V6+9AT power system. In addition, Shanhai Pao will also be equipped with a new 2.4T diesel and 2.0T gasoline HEV power combination to create the ultimate experience with a full-power product matrix.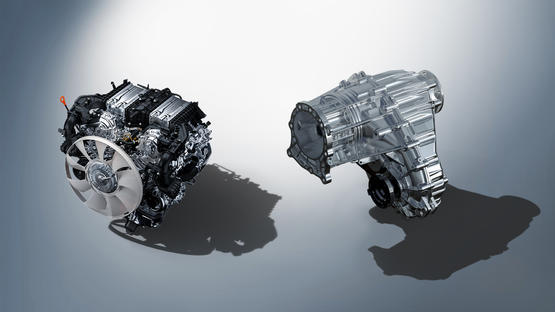 Shanhaipao has an ultra-luxurious premium business cockpit, and creates the driving experience of a leapfrog SUV with the ultimate concept. The world's first pickup truck rear electric welcome adjustment, a number of innovative patented technologies to achieve the rear NVH ultra-quiet experience, high-end intelligent driving assistance, fully automatic parking and other technological configurations, the ultimate luxury super pickup.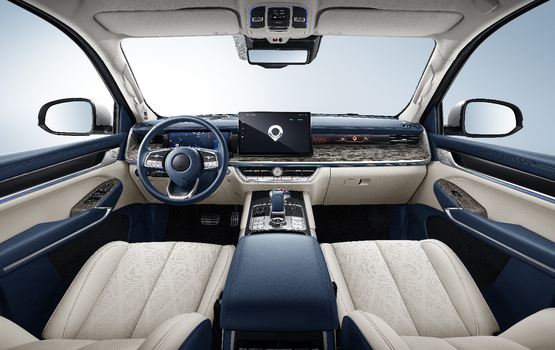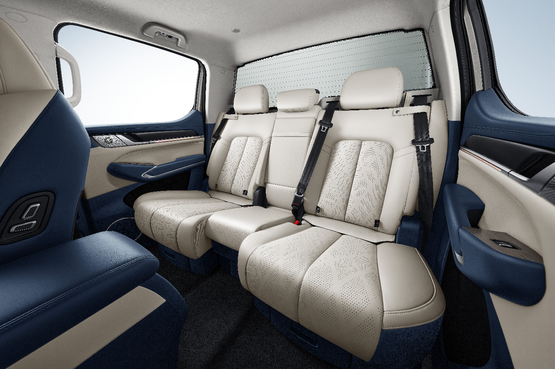 It has a super fun and versatile expansion space. Shanhaibao is the first in China to create a tailgate folio + side opening design, which realizes the convenience of multi-scenario use; the domestic first three-door car box space layout, and the partition can be adjusted and disassembled at will. Scene pickup life; 18 matrix anchor points are reserved for the car box, giving users more creative space to create a real super fun and versatile modified car.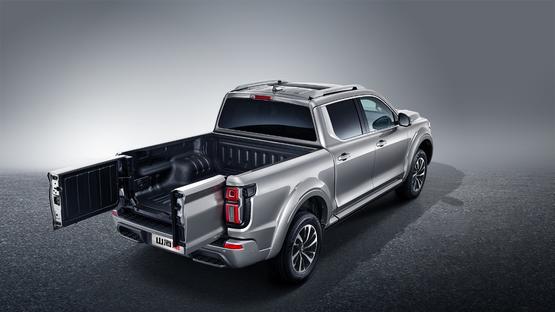 Join hands with the world's ultimate players to create a mountain and sea culture and share the ultimate life
Great Wall Pao insists on creating a user brand through co-creation by users, constantly linking up with experts in interest circles such as off-road, modification, mountaineering, etc., to jointly create a full-scene pickup truck life, and lead the development of Chinese pickup truck culture.
In this Chengdu Auto Show, focusing on the "extreme life of mountains and seas", Great Wall Artillery invited paraglider pilot Abu and "Luo Shui Goddess" He Haohao, two extreme life players, as specially invited Shanhai Culture Co-creators to appear at the Great Wall Artillery booth to share with Shanhai. Pao explores the ultimate life together and injects new impetus to the Chinese pickup culture.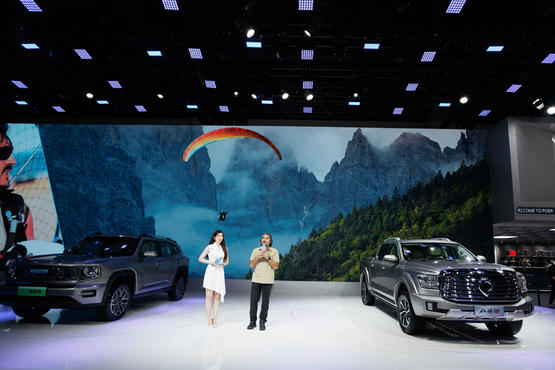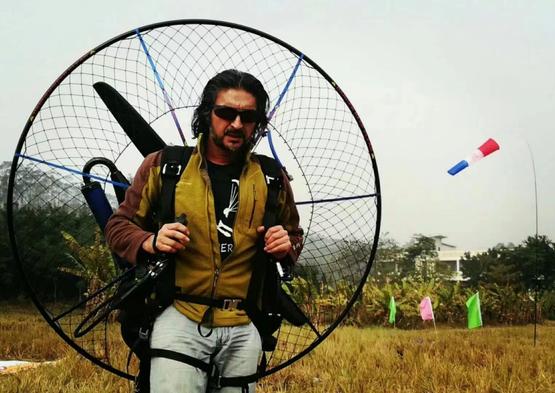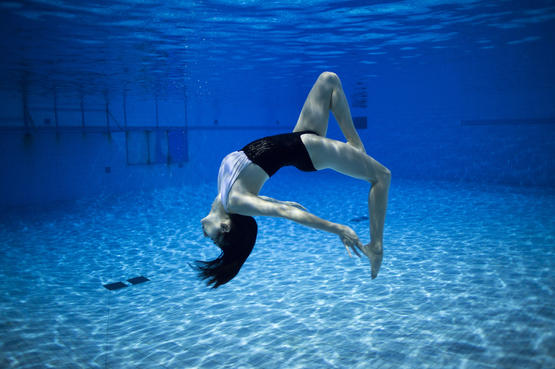 As a luxury pickup truck with ultimate strength, Shanhai Pao will take "Shanhai Culture" as the core, and through a series of activities such as Mountain and Sea Tour, Mountain and Sea Camp, and Mountain and Sea Good Things, it will go to mountains and seas, share mountains and seas, and create mountains and seas with global users.
Shanhaipao will also open the recruitment of 100 Shanhai Culture co-creators on global platforms such as TikTok and the Great Wall Pao APP, and unite elites from all circles to create Shanhai culture, share the ultimate life, and fully empower users to cross mountains and seas.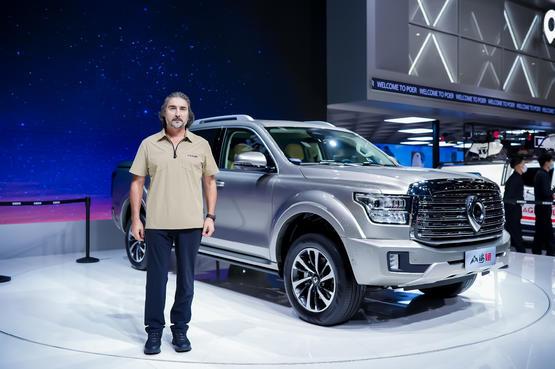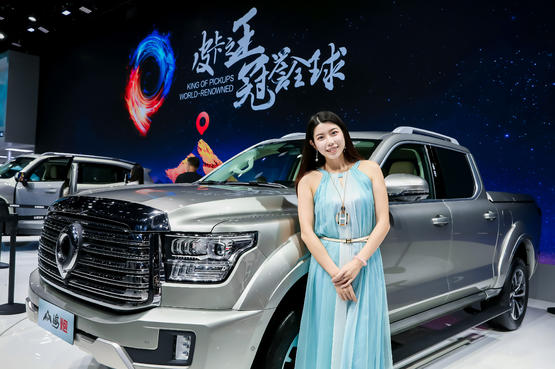 Smart Agriculture Trendy Products + Personalized Modification Explosive Great Wall Cannon Earns Enough Auto Show Eyeballs
At the Chengdu Auto Show, Great Wall Pao also brought the innovative "tide" King Kong Pao new peasant version in the field of fashionable commercial pickups, as well as the personalized modified "explosive" Fire Bomb Fury Qingqi, and the high-end customized version of the Great Wall Pao Residential Vehicle. Great Wall Cannon Pickup Charm.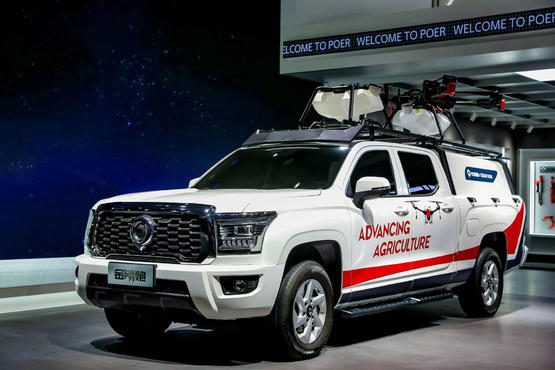 The new peasant version of King Kong Pao exhibited this time is a new mass-produced version, co-created by Great Wall Pao, Jifei Technology and Jiurui Automobile. The new farmer version is committed to creating an efficient work helper for the vast number of new farmer users to help the vigorous development of smart agriculture.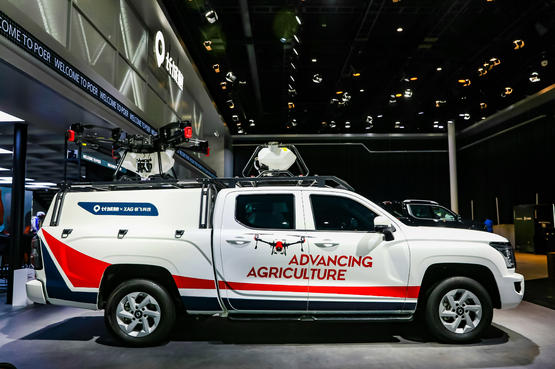 The new farmer version of King Kong Pao provides a complete modular box and a roof drone platform at one time. It can load two plant protection drones at the same time, and can complete plant protection operations of nearly 1,000 acres of farmland in a single day. The whole vehicle is also equipped with special trays and fixed card points for drones, batteries, accessories and other equipment, which are firm and safe, can avoid damage caused by bumps in complex road conditions, and make loading and unloading more convenient.
The Huotan Fury Qingqi exhibited in this exhibition is another modified model created by the Great Wall Artillery and Tophuo since the release of the "Cannonball Plan". The car was born for extreme off-roading. It adopts the 2.0T high-power engine independently developed by Great Wall and matches the ZF 8AT transmission. The power transmission is fast and surging, and the shifting is stable and super smooth.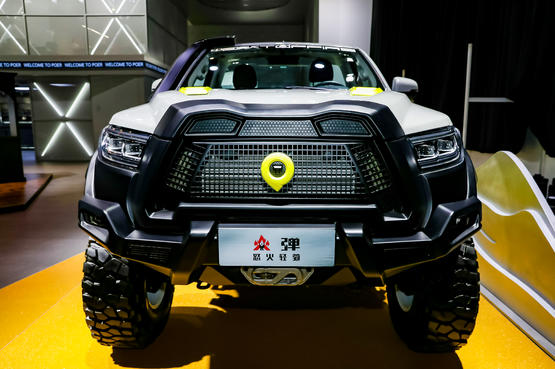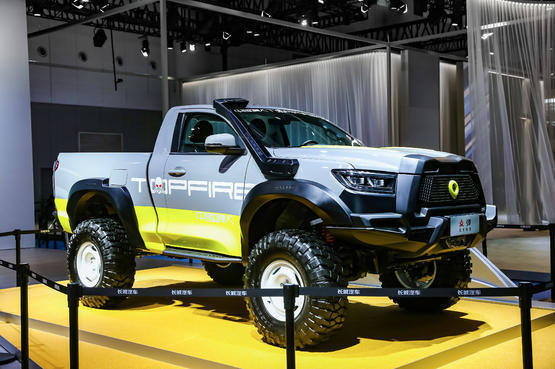 The Furious Qingqi follows the appearance of the fire bomb, which is tough and domineering, elegant and graceful. At the same time, the door bridge and front and rear guard bars are modified, and the chassis is raised to bring better approach/departure angles and better passability. Hidden tow hooks make off-roading easier. The wading throat air intake is attached to the body for smoother air intake.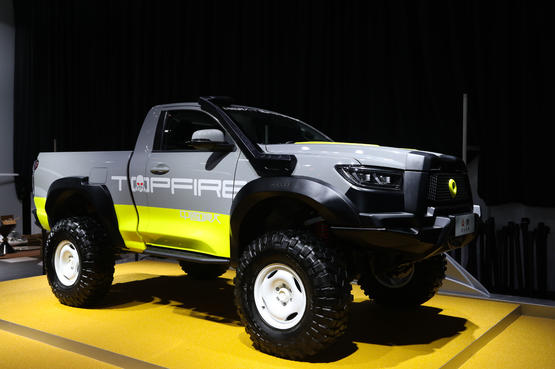 The high-end customized version of the Great Wall Pao RV was officially launched at the Chengdu Auto Show with a starting price of 468,000 yuan, bringing a strong atmosphere of high-quality outdoor life. The Great Wall Pao caravan is equipped with a 2.0T engine + 8AT gearbox, matched with BorgWarner's TOD intelligent four-wheel drive system, central differential and rear axle electronically controlled differential lock, which greatly enhances the vehicle's off-road and escape ability.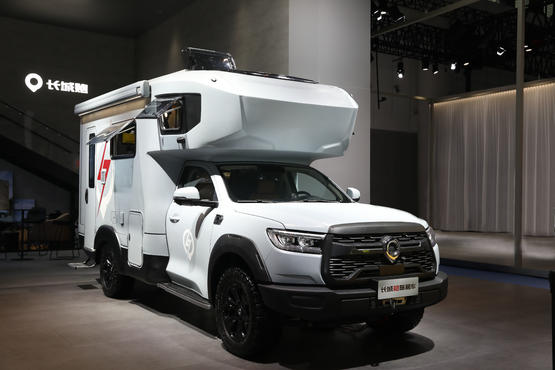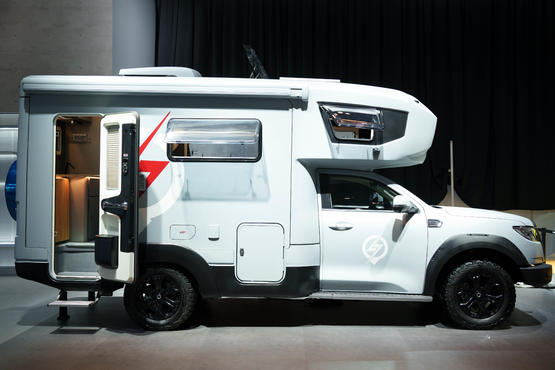 The car is also equipped with 840Ah Great Wall honeycomb lithium battery, 150L water purification tank + 35L antifreeze water tank, powerful water and electricity capacity and storage space, which can provide users with more supplies and unlock more scenes in the wild.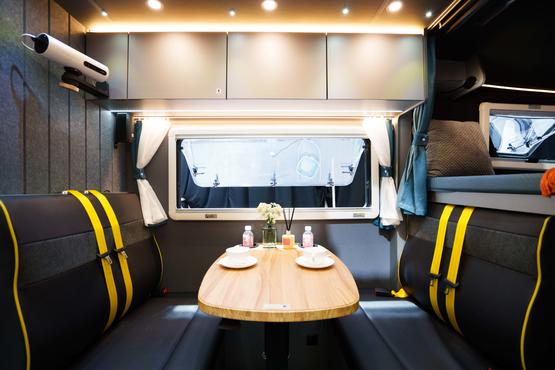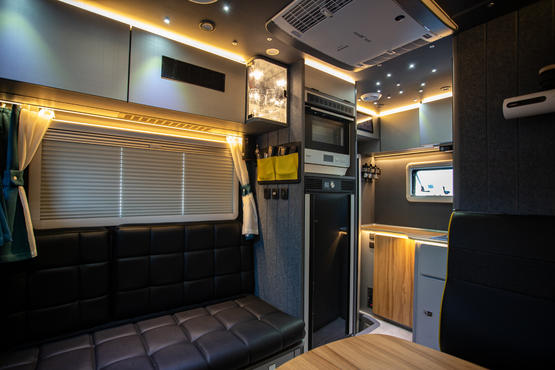 On August 18 this year, on the third anniversary of the brand, Great Wall Pao officially opened the brand 2.0 era, comprehensively TOC, and building a global user brand. On August 25, POER Space, the world's first high-end pickup image experience store, opened in Chengdu, reshaping the user experience with new channels.
At the Chengdu Auto Show, Great Wall Cannon ushered in a new product in the 2.0 era. As the first high-end pickup brand in China to exceed 300,000 units, Great Wall Pao will continue to focus on two major categories of passenger and leisure, fashion and commercial, and compete with the international mainstream high-end pickup brands. stand up.
This article is reproduced from: http://www.guokr.com/article/462164/
This site is for inclusion only, and the copyright belongs to the original author.