Original link: https://taiwan.chtsai.org/2023/09/22/gaotie_biandang/
Taiwan's high-speed rail began selling lunch boxes on board the train in 2009, and has gone through many revisions since then. I often travel north and south by car, and have eaten lunch boxes from every generation. The version produced by Kaohsiung Sky Kitchen starting in 2017 is the most successful version in history and remains so until now.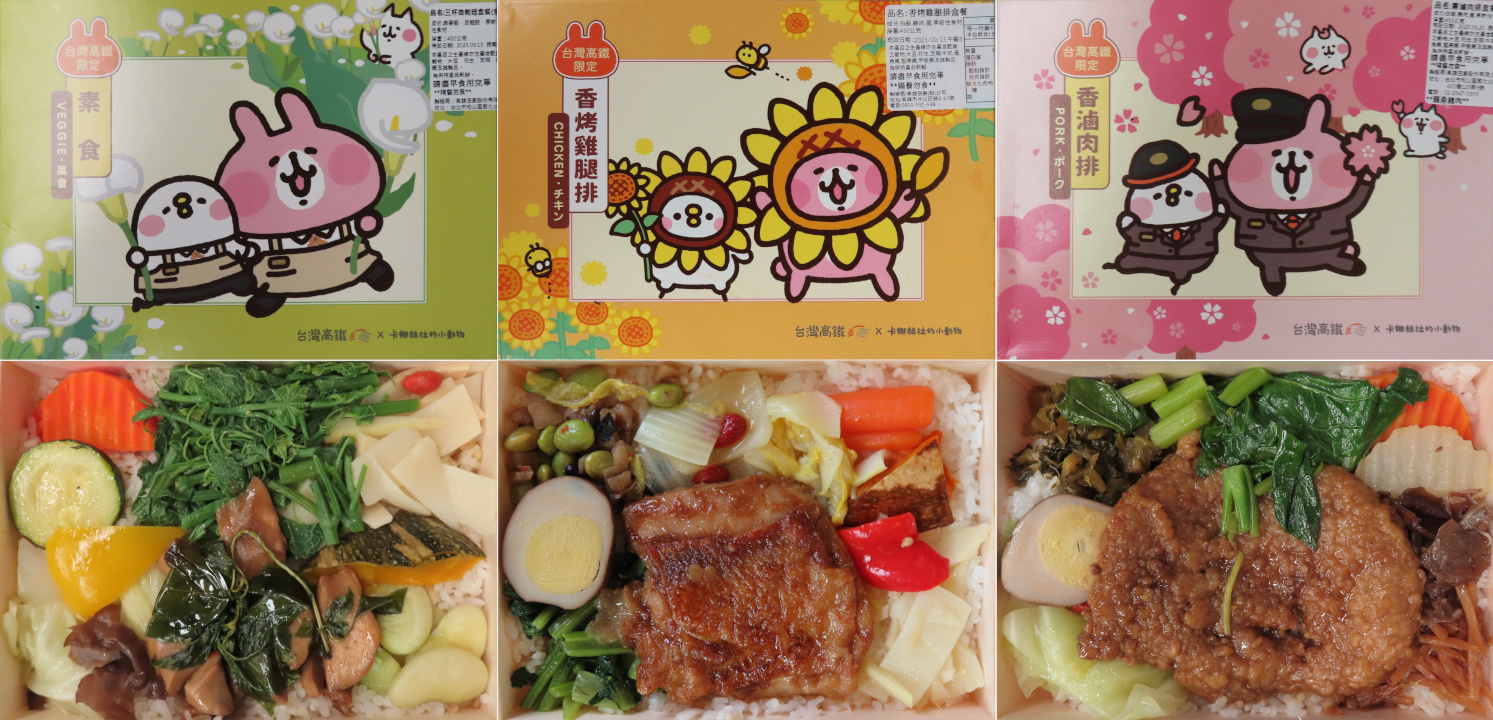 There are three types of bento: vegetarian, chicken, and pork. The price is one hundred yuan each. High-speed rail members enjoy a 5% discount. Ninety-five yuan is quite cheap and good.
The common feature is that the side dishes are all fresh vegetables, with very few pickled or processed foods. Not greasy, moderately salty. The food is sufficient, and even young and middle-aged men can eat enough. There is no need to spit out bones or seeds.
The way the main course is prepared has been somewhat modified over the past six years. For example, when the grilled chicken drumstick was first introduced, the lid smelled salty instead of fragrant, and the chicken drumstick was a bit hard. The braised pork chop is inherently more seasoned than the chicken drumsticks, and even the side dishes were too salty when it was first introduced. These early problems have since improved.
The side dishes depend on what's in season, so what you eat may not be exactly the same every time. But as I mentioned at the beginning, fresh vegetables are the main focus, and there are relatively few pickled or processed foods.
The packaging colors and patterns of the bento boxes are frequently changed. For example, the most recent one is Kanahela's small animal theme.
The following is a brief introduction to the three-style bento.
Three cups of king mushrooms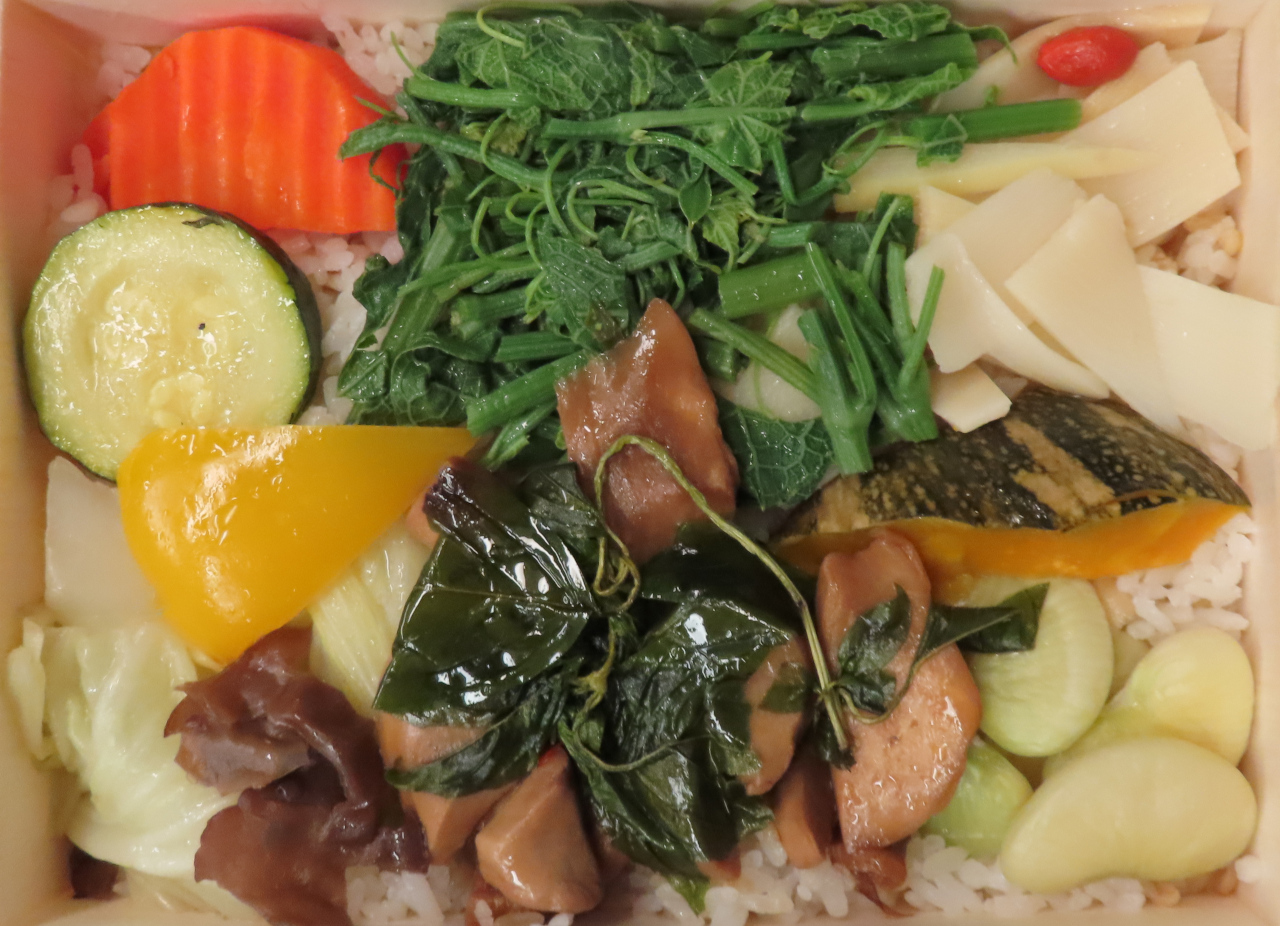 This is a vegetarian bento, and it is also the most unique among the three types of high-speed rail bento. Many commercially available vegetarian bentos contain processed ingredients. The vegetarian bento at HSR consists entirely of fresh vegetables and tastes very refreshing. Even if you are not a vegetarian, it is good to have a change of taste while riding the bus.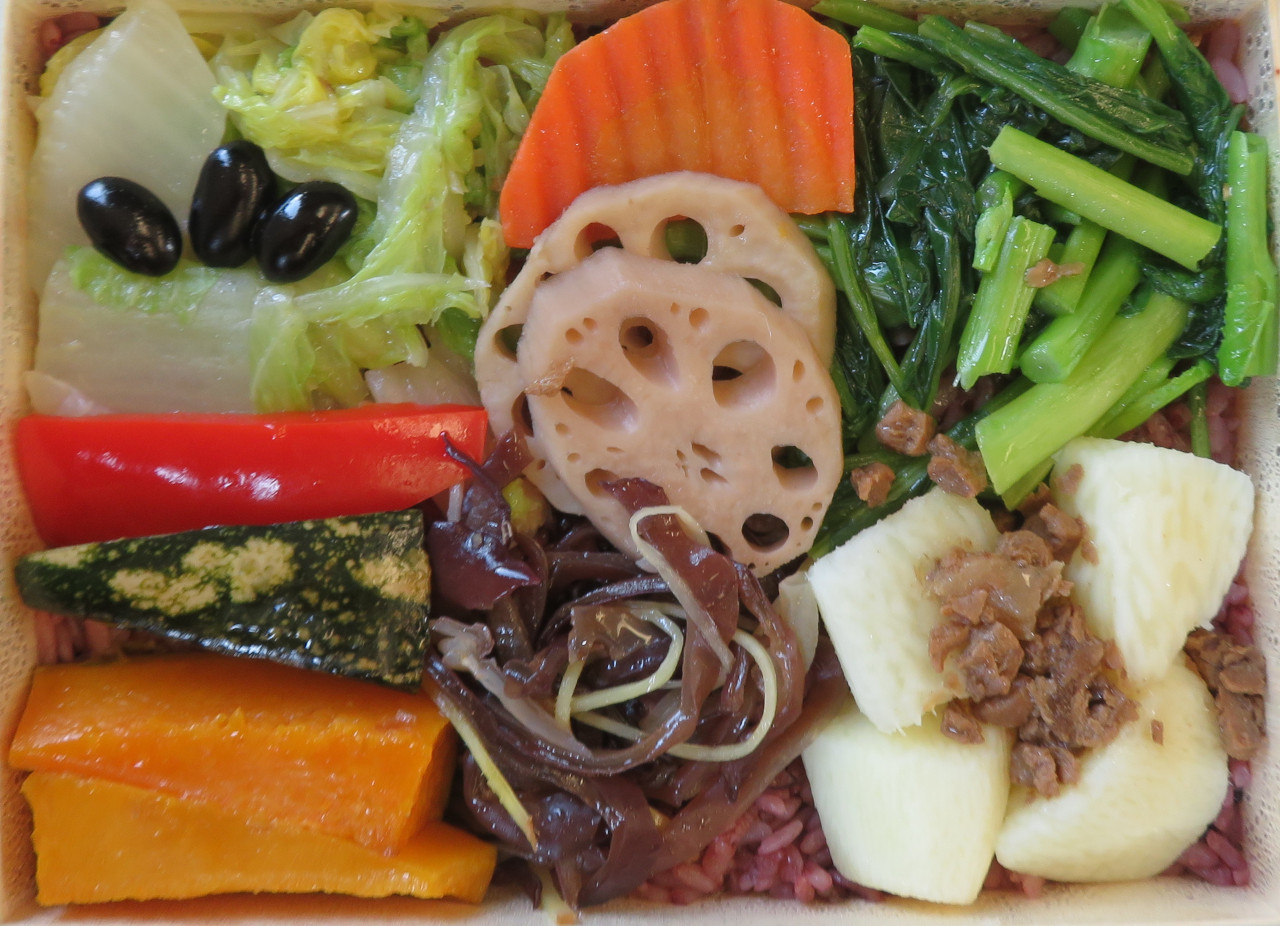 In the past few years, the high-speed rail vegetarian bento also had a vegetarian version with yam. Instead of the heavy-flavored three-cup king mushroom, it is replaced by relatively lightly seasoned yam. However, the side dishes include a little more dried radish to balance out the salted egg, preventing some people from finding the bento too bland.
The vegetarian bento boxes are not plentiful and are usually the first to be sold out. You have to be lucky if you want to eat it.
Grilled Chicken Leg Steak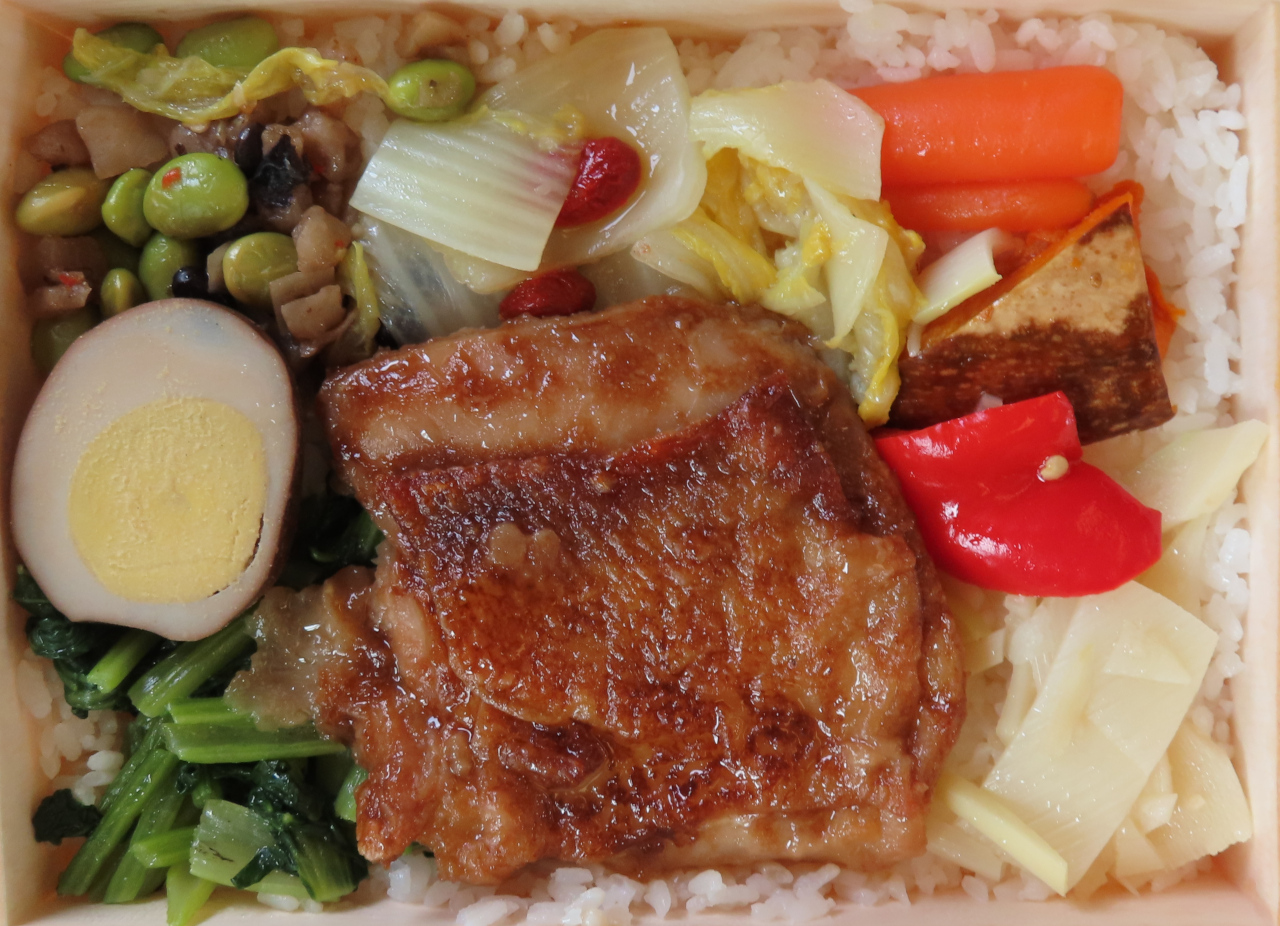 This is my favorite and the most commonly eaten bento. The chicken legs are roasted to be tender and juicy, and the seasoning is refreshing and not greasy, nor is it too salty. I have been eating it all the way. From the early years when I thought it had only salty taste and no fragrance, and the meat is too hard, to now I am full of praise, and I have grown and matured by eating it.
Braised Pork Steak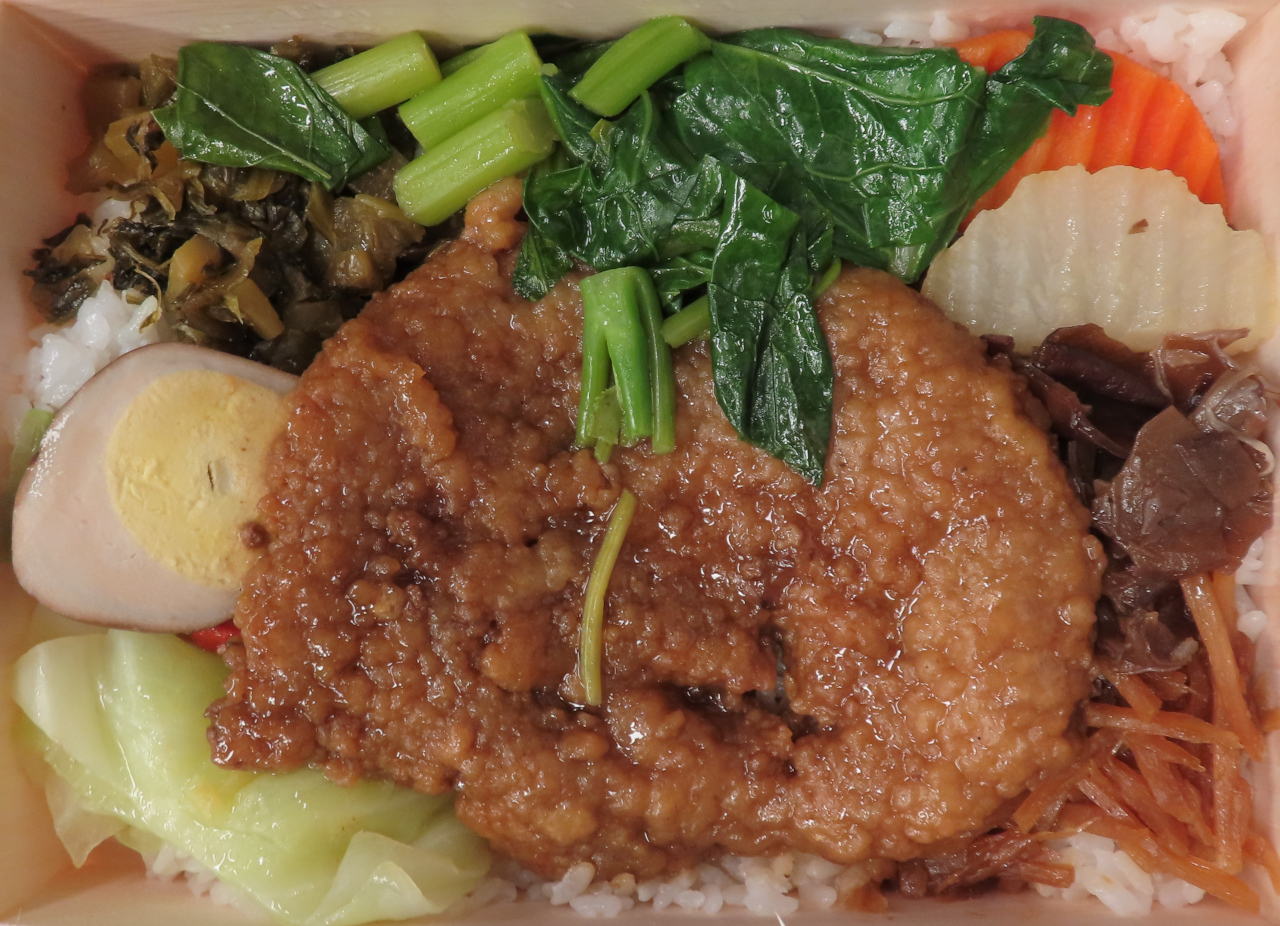 The Braised Pork Steak was very well braised when it was first launched six years ago (compared to the Chicken Leg Steak, which was not very good at that time), and it remains so until now. It's a relatively tender steak, not the tougher one like the Taiwan Railway Spare Ribs Bento. I think the boneless braised pork chop of Gaotie is a big advantage, making it easier to eat.
I don't eat braised pork chop that often not because it's not braised well, but because its taste is a bit too strong for me. In fact, it is similar to the seasoning of the main course of Taiwan Railway's 80 and 100 yuan pork rib bento. Since it is braised, it is not bland, which is understandable. So after eating too much chicken thigh steak, I will still eat braised pork steak occasionally for a change of taste. But I personally prefer something lighter.
Further reading
This article is reproduced from: https://taiwan.chtsai.org/2023/09/22/gaotie_biandang/
This site is for inclusion only, and the copyright belongs to the original author.