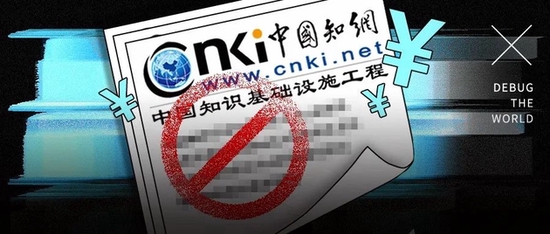 Welcome to the WeChat subscription number of "Sina Technology": techsina
Source/bad review (ID: chaping321)
(Why should I say it again?), this time, the Chinese Academy of Sciences and CNKI have just gotten tough.
Previously, the poor reviewer wrote an article "HowNet was sentenced to pay 700,000 yuan, goodness", and criticized what HowNet did at that time. Now I find that HowNet is still the same HowNet, and it has not changed, so I revised the next article, which is regarded as a new post from an old article.

And this is what happened this time around. According to a report by Red Star News, because the subscription fee of HowNet has been increasing, it has reached tens of millions this year.
And how can the Chinese Academy of Sciences endure it, and if the price is not negotiated, it is said that they issued the following announcement, severely criticizing CNKI.
And also decided to stop subscribing to CNKI and turn to VIP and Wanfang, two major databases.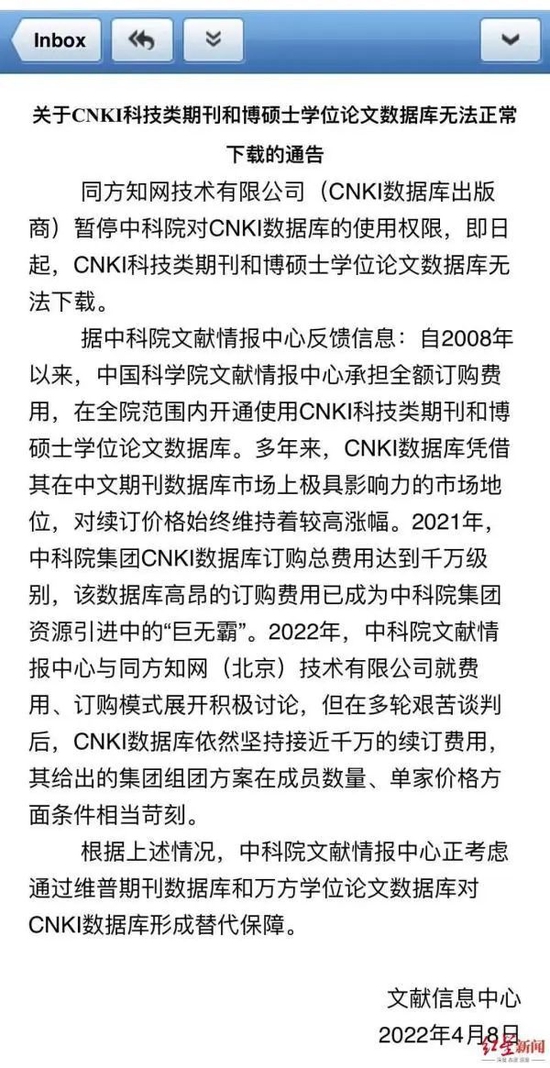 As soon as the news came out, a reporter went to interview the relevant person in charge of the library of the Chinese Academy of Sciences, and his answer was that everything was true.
But what makes people puzzling is that CNKI's reply is "not true" from the Internet.
The two diametrically opposite responses left me speechless.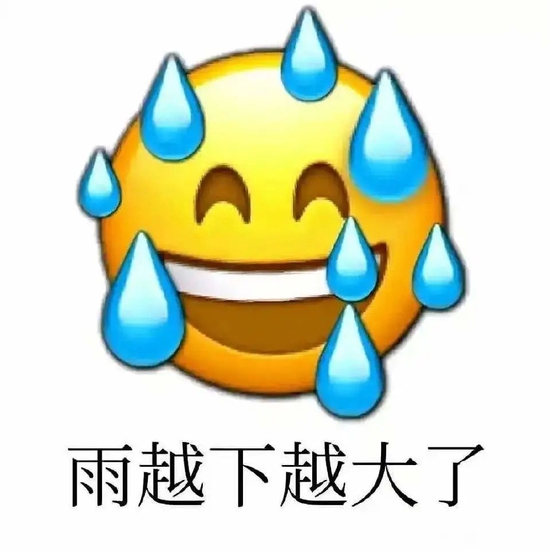 And if you let the poor reviewer stand irresponsibly, I will most likely choose to believe the reply of the Chinese Academy of Sciences.
Because before that, whether it was sky-high subscription fees or copyright infringement, you would have your HowNet every time something happened, but it was a well-known repeat offender.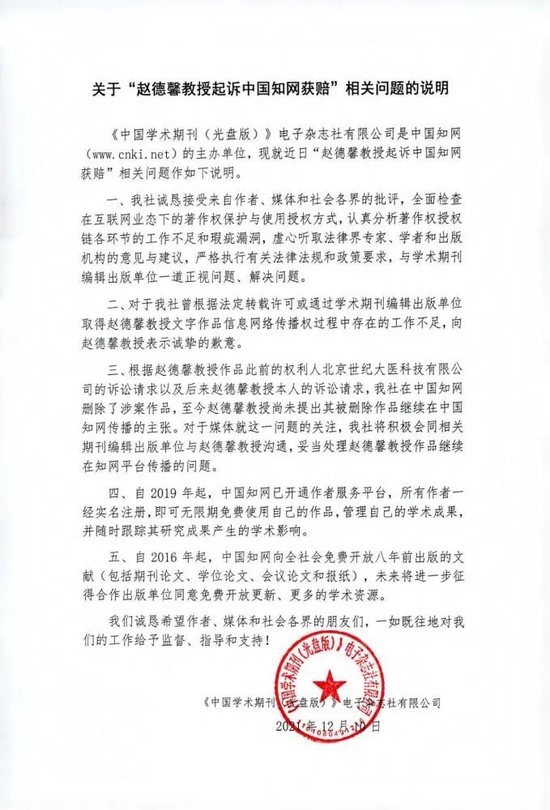 After all, except for a certain Zhai star, as long as you have been to college, you should not be unfamiliar with the wonderful website "HowNet".
Whether it is a high cost of duplication checking, or even the author will be charged for downloading his own paper. . .
The evaluation of "The world has been around for a long time" has made it rare for universities and students across the country to reach a consensus on a certain point of view.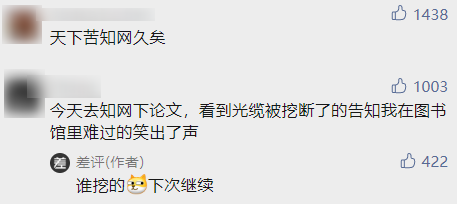 Let's put it this way, putting aside the turmoil of the Chinese Academy of Sciences' suspension of the CNKI for the time being, if you look through the old accounts a little, you will find that because of the sky-high subscription fees, you can't count the number of universities that have broken up with CNKI.
For example, Nanjing Normal University, Wuhan University of Technology, and even Peking University, which received soft state funding, have expressed dissatisfaction with them, saying that CNKI services may be interrupted.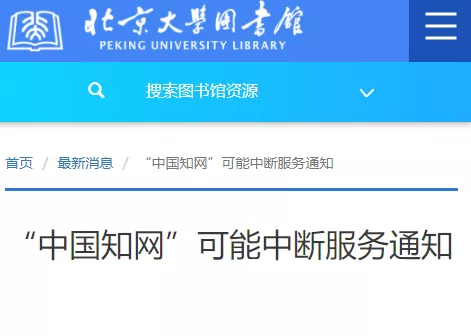 How expensive is CNKI in the end, so expensive that universities are complaining a lot.
The bad reviewer went to check some information, only to find that the price of subscribing to HowNet is really not easy to summarize.
Because HowNet's fees for colleges are typical of the dishes.
Among them, it quoted 798,000 yuan to Shanghai Normal University, 650,000 yuan to Beijing Language and Culture University, 1.5 million yuan to Central South University, 1.27 million yuan to Wuhan University of Technology, and nearly 10 million yuan to the Chinese Academy of Sciences.
Simply put, CNKI will charge different prices for different universities. This may be related to the number of users, frequency of use, number of disciplines, etc. But it's basically a black box that we outsiders don't know about.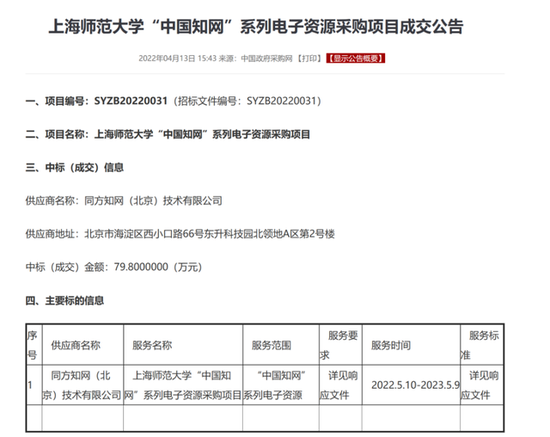 If the price is reasonable, then there is nothing to complain about.
But HowNet is very good, as long as you continue to use their services, they will ask for a price increase of about 20% per year.
The increase is about 20% every year. According to Caixin reports, the subscription price of Wuhan University of Technology has increased by 132% in 6 years.

The quotation of the Chinese Academy of Sciences may have risen to nearly 10 million.
And it is said that every time they increase the price, there is a reason, such as adding more data from a certain library this year, so they have to charge 20% more.
These libraries are also sold in bundles, and many new libraries are actually dispensable for universities, but if you don't buy this expansion pack, CNKI will not even sell you basic services.
So colleges had no choice but to buy a bunch of useless DLC like some gamers did.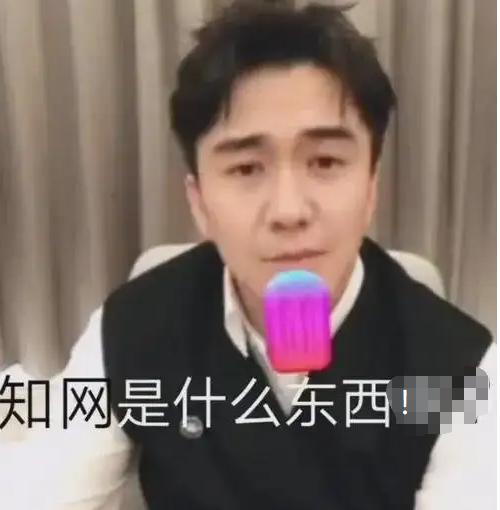 So the question is, I can't afford it, can't I hide it? In contrast, similar Wanfang and VIP offer only around 300,000 per year, isn't it sweet?
You may not believe it, you really can't hide it, and most universities will compromise and choose to renew after breaking up with CNKI.
Due to the monopoly pressure of CNKI, the schools were actually unable to help themselves.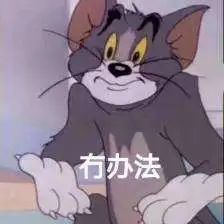 Because whether it is a duplicate check service or a database service, CNKI, which has more than 60 million documents and a core journal yield of 99%, is undoubtedly the first in China.
This data is more than the second and third place VIP and Wan Fang combined.
If universities are not sure about CNKI's services, they will stop providing them, and universities with incomplete data may not be able to do research.
Conversely, most schools and scholars also hope that more people will see their achievements (in order to increase the citation rate, they even take the initiative to upload their papers to a pirated website), and HowNet is such a big platform, your If the article does not go up, the spread and citation rate will be discounted.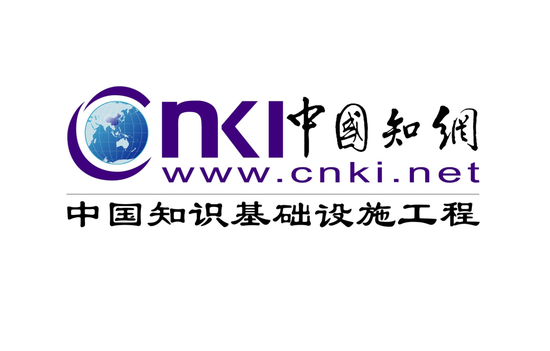 And it is said that even if CNKI's entry is ranked at the end of the school database list, its traffic will still exceed the second place by 10 times. . . With such a huge demand, the school can't just stop the subscription.
HowNet relies on the complex emotions that you can't do anything to me, even though you hate me.
Relying on the identity of the second-order dealer of knowledge, he bullied customers everywhere and PUA people everywhere.
In this way, CNKI, which does not produce any academic achievements by itself, has made the business of "borrowing chickens to make eggs" to the extreme. Using the method of intellectual property hooligans, it has a gross profit of about 60% and an annual profit of hundreds of millions.
Schools and institutions were forced to accept the "overlord clause" of CNKI under the arrogance of CNKI.


Take Elsevier, the evil dragon in the foreign publishing industry as an example, not to mention its four or five hundred years of history, it has experienced more than 140 years as a modern company.
It has a lot of top journals in its hands. It holds top journals such as "The Lancet" and "Cell". Every year, more than 2.5 million papers are published in the Elsevier Department.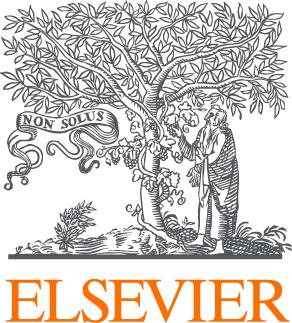 In addition to paying less for authors' contributions, Elsevier sells papers to readers for $8-19 per paper (and that money doesn't go to authors), and like HowNet, they also sell papers to readers around the world. Schools charge high subscription fees for academic journals.
Elsevier, which is very profitable, has a profit margin of 30% (higher than Apple) and has a market value of tens of billions of dollars.
Like HowNet, they have turned academic infrastructure into a cash cow, leaving readers and schools all over the world with hardships.

The goddess of sci-hub founder, the story of the battle against Elsevier.
Elsevier, known as CNKI abroad, even reported the bad reviewer.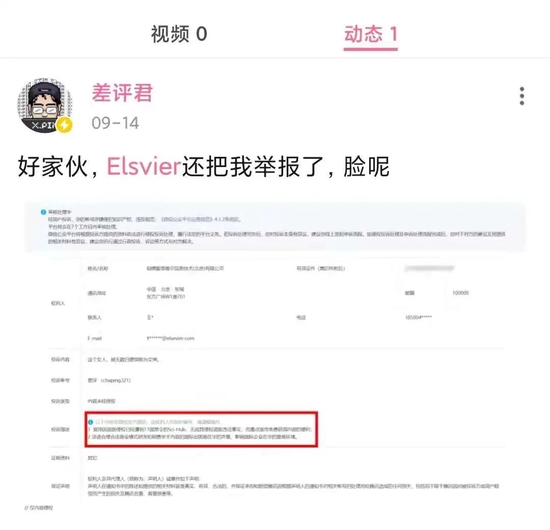 It is also because companies such as HowNet and Elsevier that "borrow chicken to lay eggs" are becoming more and more rampant. The Open Access (OA) paper movement is also gaining popularity.
Simply put, the OA movement is an action taken to promote the free dissemination of scientific research results using the Internet.
These journals are instead paid for by authors, free for readers, and operate on an unlimited-use model. The copyright does not belong to any company or institution, but is owned by the author himself.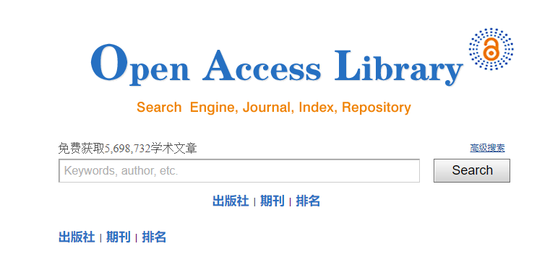 These databases are non-profit in nature, designed to allow knowledge to be shared by all, rather than cash cows for certain companies.
After all, it's absurd that even schools can't pay for knowledge.
The poor commenter hopes that knowledge will no longer become a tool for monopoly and wealth accumulation, and he does not want high costs to block the free circulation of knowledge, but instead makes a wedding dress for capital.
These truths, how do you say you know or don't know?
Written by: Jiang Jiang Editor: Xiao Xinxin & Noodles Editor: Xuan Xuan
Pictures, sources:
People Day, HowNet, do you know?
Caixin Weekly, the crossroads of HowNet
Off-site assistance, guidance from @陈小man
CCTV online commentary, the old professor sued CNKI, the business of "borrowing chickens to make eggs" should be changed!
Radar Finance, a number of professors sued CNKI for infringement, and some were awarded more than 700,000 yuan
Strait Metropolis Daily, behind the suspension of CNKI by the Chinese Academy of Sciences due to nearly 10 million renewal fees: the latter's gross profit margin is as high as 50%


(Disclaimer: This article only represents the author's point of view and does not represent the position of Sina.com.)

This article is reproduced from: http://finance.sina.com.cn/tech/csj/2022-04-19/doc-imcwiwst2664813.shtml
This site is for inclusion only, and the copyright belongs to the original author.