Our work, study, and lifestyle are changing for an unexpected reason. The envy of "workers" has become a reality; online classes have become the daily routine of this class of students; exercising with fitness experts in front of the screen, and even having dinner with three or five friends in the cloud is no longer a new thing , it seems that everything can be moved online.
When the occasional becomes a daily life, many things cannot be continued. Of course, mobile phones can be used for video conferencing or online classes, but the content presentation effect on the small screen is somewhat meaningless, and if you use a laptop to achieve related demands, it is not so convenient to move. As a result, the tablet computer once again returned to the public eye.
Why flat?
According to data previously released by IDC, the total tablet shipments in China in the first quarter of 2022 are about 6.76 million units, an increase of 8.1% year-on-year. In this data, the consumer market shipments reached about 6.2 million units, a year-on-year increase of 17%, while the commercial market shipments in the quarter were only about 540,000 units, a year-on-year decrease of 42%.
One clear conclusion to draw from these numbers is that growth in the tablet consumer business is extremely strong right now. The "Tablet PC Consumption Insight Report" released by CBNData recently also clearly mentioned that although the global tablet PC consumption has been impacted by the epidemic, the consumer market (especially education) is showing a contrarian growth trend .
Returning to the question we mentioned in the subtitle, when learning, office, and life are presented in a new way, why is it that only tablet computers ushered in the spring again, while mobile phones and PCs, which are also oriented to the consumer market, have not appeared in a big way? increase?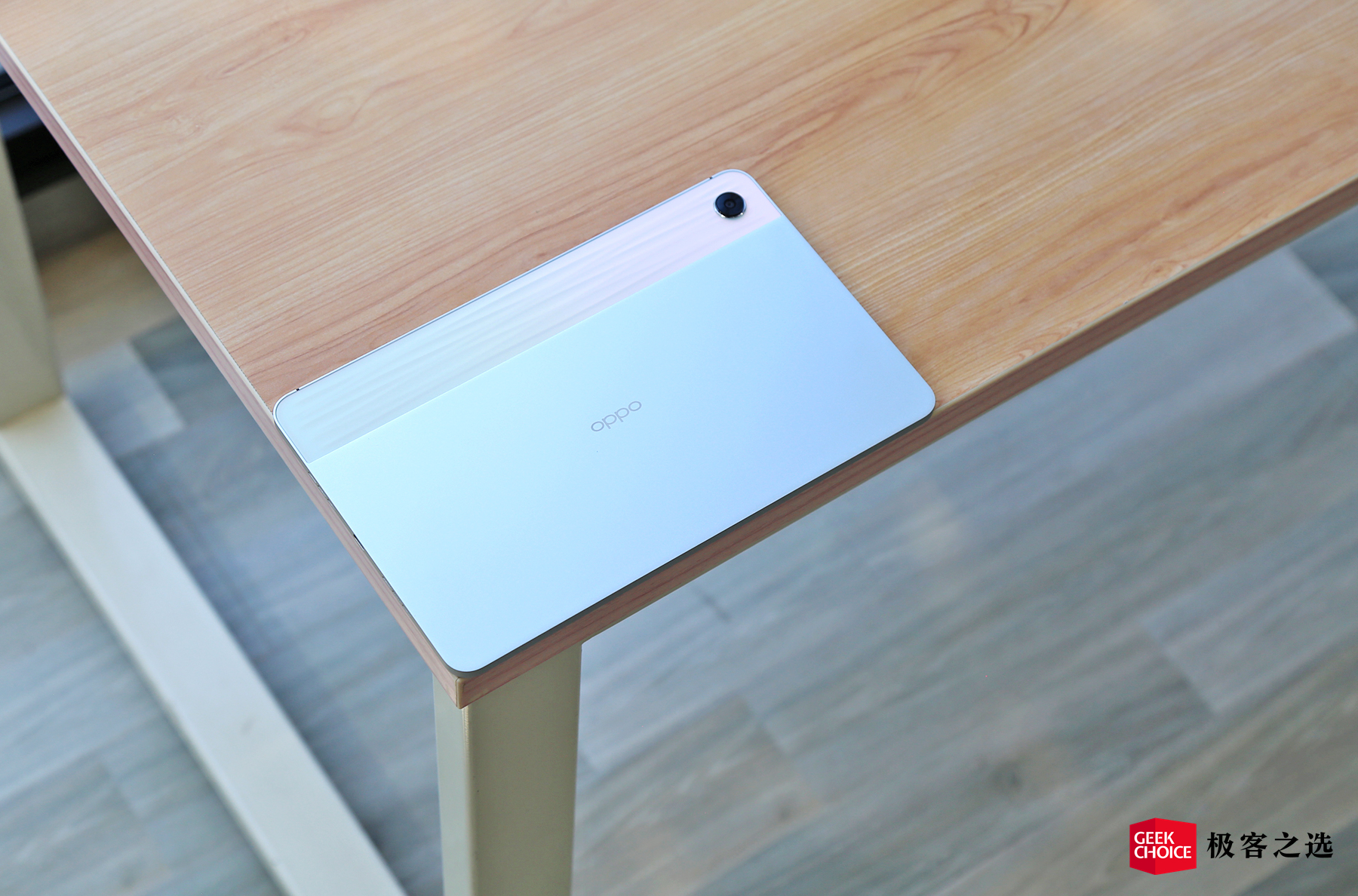 OPPO Pad Air
To figure this out, we still need to return to the relationship between supply and demand, and the role that the corresponding product model plays in this relationship. In fact, with the continuous evolution of human society, there is a high probability that many offline life and production activities will eventually be carried out online. A large part of the reason for the concept of "metaverse" is to see this assumption. possibility.
If we follow the normal rhythm, this is a relatively long process, and equipment manufacturers that provide basic service support have enough time to optimize the product development path according to the predictable direction. But obviously, this wave of market demand expansion brought about by force majeure is an atypical event, and everyone urgently needs to find equipment that can well carry online activities from existing mature categories.
For mass consumers, mobile phones and PCs are of course the two preferred options. They both have the basic attributes to meet remote conferences or online classes. Of course, the more important point is that these two types of products have a huge number of households, almost almost No additional purchase costs are required. However, when occasionally becomes routine, there is a huge difference between being able to do it and being able to do it efficiently.
In essence, a mobile phone is a mobile communication device. Even though more and more large-size screen products are being introduced to the market, considering portability, its screen size is still constrained by an invisible line. This also means that at present, most mobile phones cannot provide efficient enough display support when facing online classes or other online learning scenarios.
The PC does not have display problems, but as an absolute productivity tool, it is better at some tasks related to computing power. If it is used for online classes, one of the mobility is not so good, and the other big problem is that it is difficult to directly perform relatively fine touch operations on the PC screen regardless of whether the screen is touch or not. This is obviously not a parent what they want.
When everyone finds that mobile phones and PCs are not the best options, it becomes inevitable to find other suitable products. The reason why the tablet computer can return to the public view again to achieve contrarian growth is a high probability event. In fact, even since the first-generation iPad in 2010, the tablet computer has experienced more than ten years of development and has a wide enough popularity among users.
In the process of product evolution for more than ten years, although manufacturers have not reached a consensus on the definition of tablet computers, and the selected product paths are not the same, at least in terms of product form, the tablet computers we see today have Highly consistent, they all have larger touchscreens than mobile phones, and they all have better portability than PC products. In addition, even a thousand-yuan product like OPPO Pad Air is also equipped with a stylus and a smart Bluetooth keyboard, which almost perfectly meets the needs of online learning and meetings.
What kind of tablet products are needed by more people
From a certain point of view, the increase in tablet shipments brought about by the surge in online learning and office scenarios is not sustainable. Similar to many industries that have grown from eating dividends, they want to maintain the health of the industry for a long time. Development, in the final analysis, is to explore a correct product path, rather than adhering to opportunism.
Looking back at the history of tablet computers, we can see a lot of things. From 2010 to 2015, it was a relatively high-profile years for tablet computers, forming three major camps: Apple, Android, and Winddows, from PC manufacturers such as Lenovo and HP, to mobile phone manufacturers such as Xiaomi and Huawei, and then to Colorful, ODM manufacturers such as Cube Rubik's Cube all have related products on the market.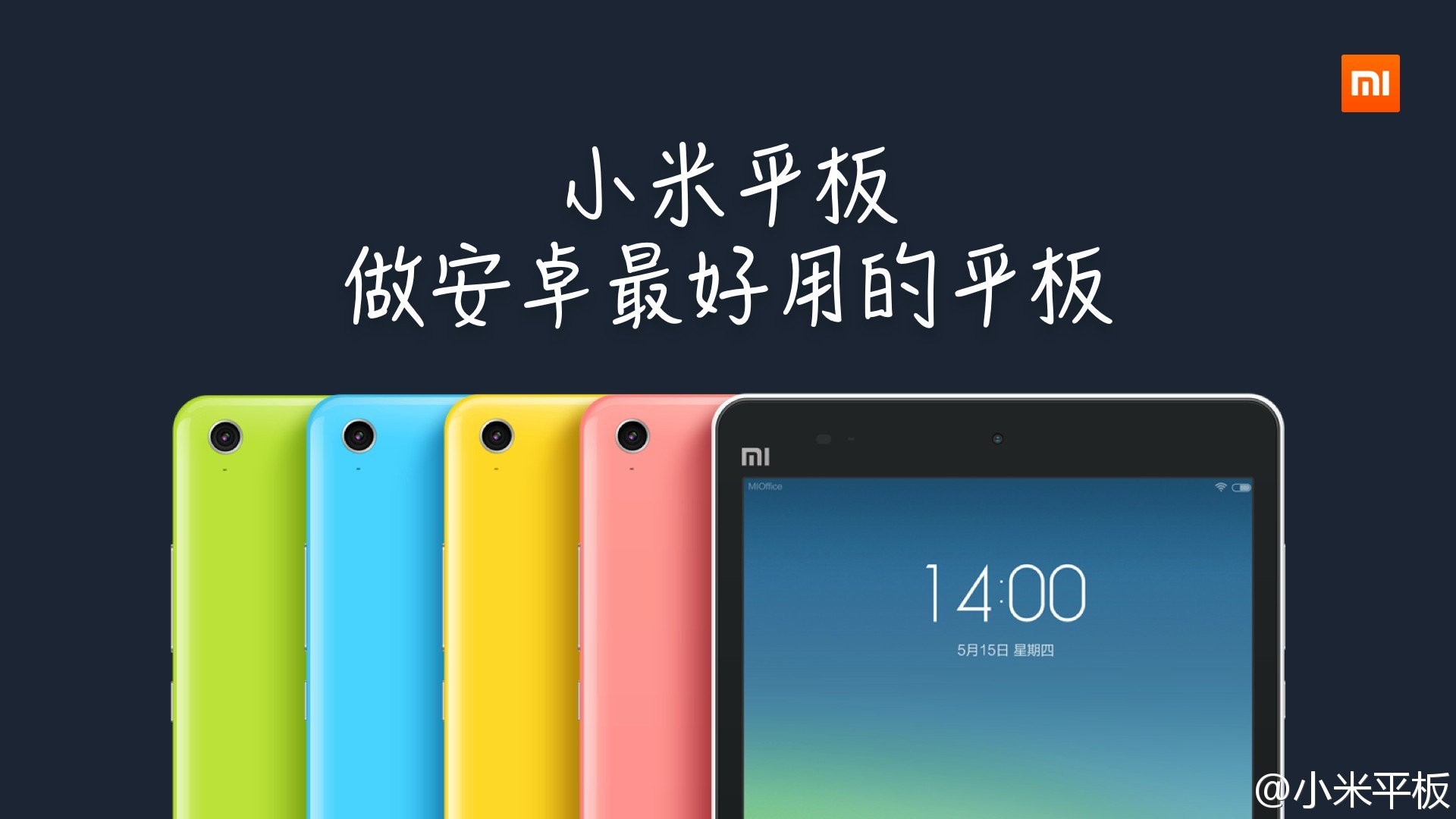 Xiaomi Tablet 1
But even in the years when the industry was on the rise, it was not as glamorous as it seemed. As more and more tablet computers are introduced to the market, people quickly find that they seem to be more like large phones, especially Android tablets of the year. Since they are basically the same as mobile phones, software optimized for tablets is very important. Less, the attraction of the big screen alone is not enough.
Microsoft realized this problem earlier. As PC backgrounds, they intend to create a new productivity tool system. Therefore, Surface Pro was released in early 2013, which also provided a model for later two-in-one computers. Apple The launch of the iPad Pro also focused on the concept of new productivity tools.
However, later facts have proved that no matter the two-in-one computer designed with tablet + detachable keyboard + stylus, or the iPad with tablet + keyboard cover + stylus design, it has not reached the expected height in the end, and now the Surface Pro series is still maintaining normal. Updated, but it is a niche product, and Apple officials have long stopped mentioning the word productivity tools.
The road that manufacturers have traveled in the past is actually a good verification that tablet computers are not suitable to be defined as the only attribute, but should exist as a third screen other than mobile phones and PCs. In the past two years, various manufacturers have put forward the strategy of building an "N+X" ecosystem, which is equivalent to providing more room for the product features of tablet PC all-rounders.
Today, no matter Apple, Samsung, Huawei, OPPO, Xiaomi, vivo or realme, what everyone is doing is actually breaking the connection barriers between devices and allowing tablets to integrate into their own ecosystems in a new role. middle. In this process, in fact, manufacturers have further optimized their software and hardware capabilities as support.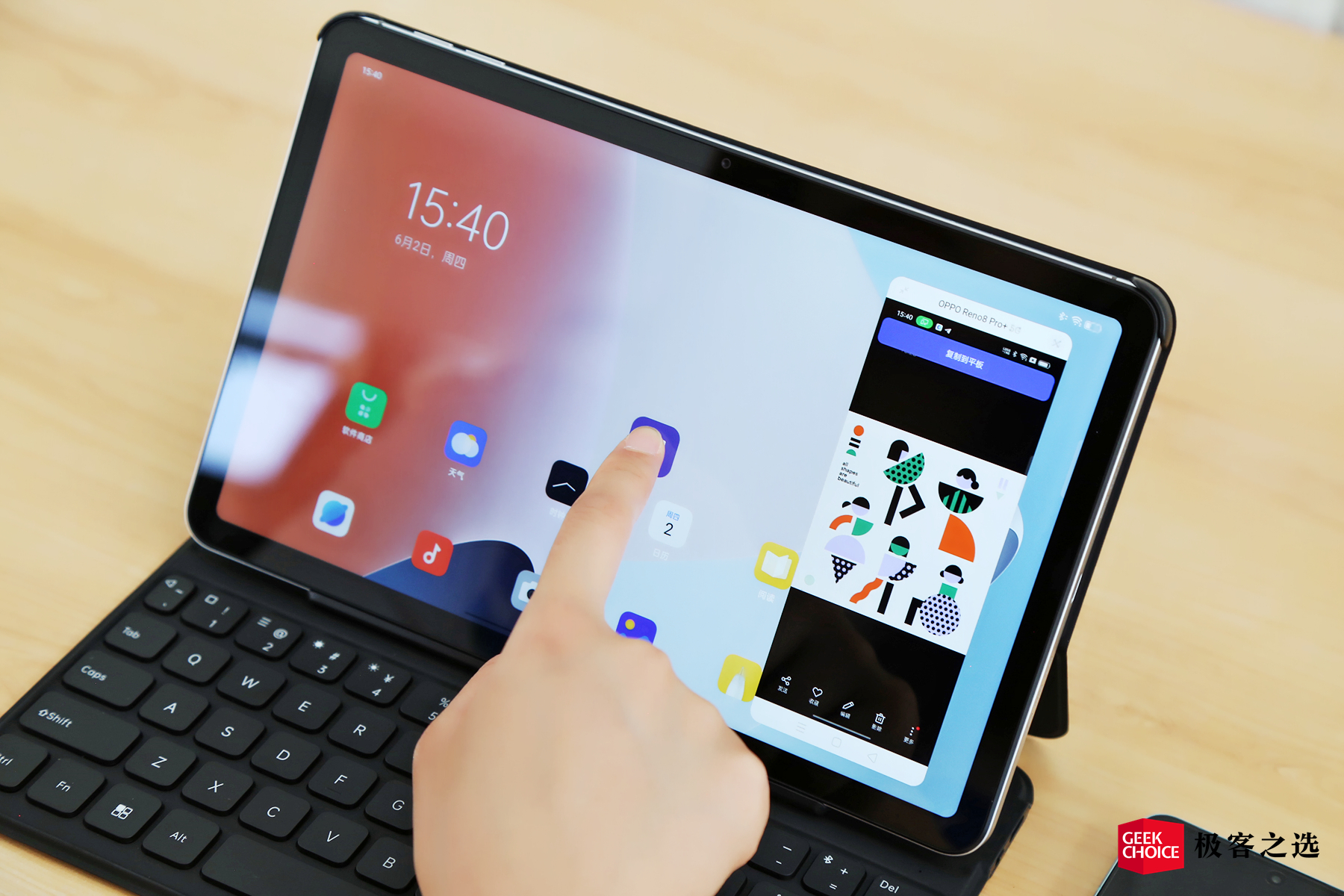 OPPO Pad Air
Taking OPPO Pad Air as an example, OPPO has equipped it with a 10.36-inch screen, four independent speakers, and supports Dolby Atmos, which is enough to be used as the main audio and video entertainment device; it supports cross-device interconnection and interoperability, which is equivalent to putting a mobile phone into a tablet. , to achieve seamless data transmission between mobile phones and tablets, with a stylus and a smart Bluetooth keyboard, it is not a problem to cope with use scenarios such as graphic editing or notes and drawing.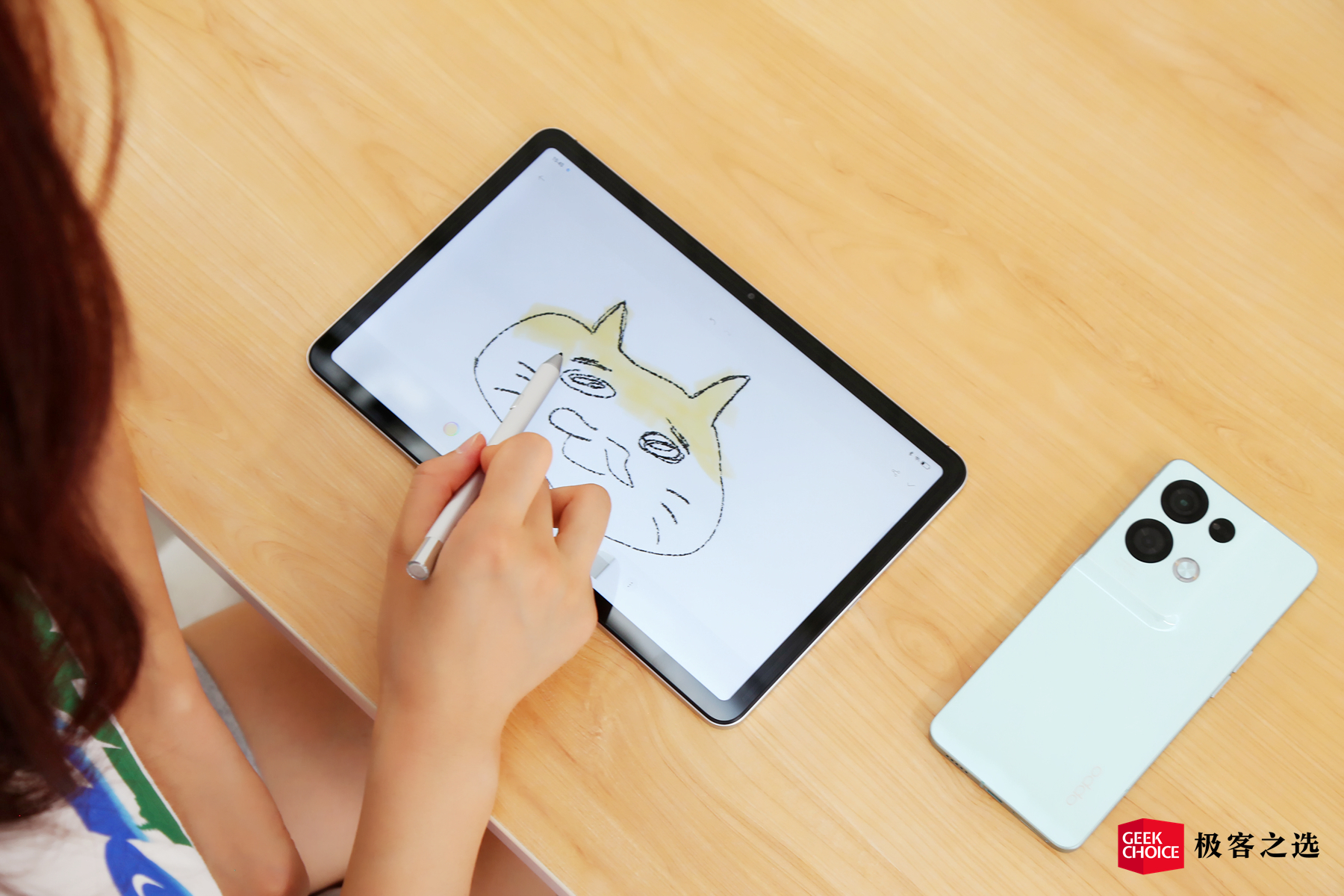 OPPO Pad Air
For educational scenarios, it has a lot of built-in educational resources like many professional education tablets, covering a large amount of learning content from enlightenment to high school age. The parental control function also allows parents to easily grasp their children's learning progress, and can also set the duration of tablet usage. , App enable or disable, etc. OPPO Pad Air has also made a lot of efforts in children's eyes. The screen has passed the TÜV Rheinland low blue light certification and the National Eye Center's five-point evaluation double eye protection certification. The learning center also has built-in sitting posture reminder, distance reminder, dark light reminder, eye protection mode and other health protection programs.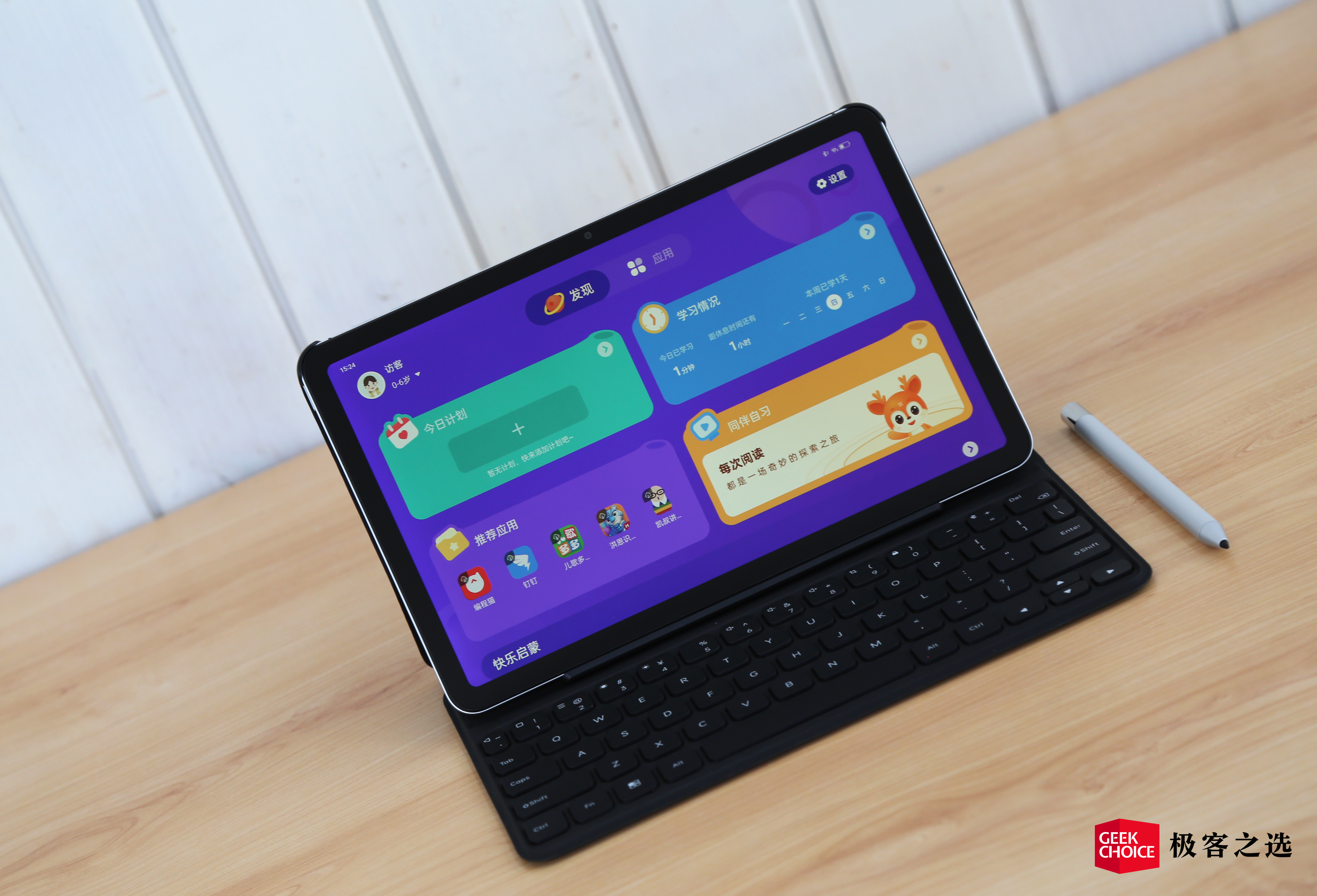 OPPO Pad Air
From the user's point of view, no matter the starting point of choosing a tablet computer is to use it in light office scenarios such as online classes for children, chasing dramas, or graphic editing, OPPO Pad Air can meet everyone's daily use needs. But if we talk about performance objectively, the OPPO Pad Air must be inferior to some high-priced tablets in terms of hardware.
This leads to another topic worthy of our consideration: what kind of tablet computer is needed by more people?
Data shows that in the past few years, tablet computer equipment produced by Apple has continued to account for the vast majority of industry shipments, and the excellent product strength has made iPad almost synonymous with this category. But what corresponds to a good product is the high price per product, which forms an invisible threshold that blocks a large number of potential users who want to buy a tablet but have insufficient budget.
This is not a normal phenomenon in terms of the long-term healthy development of the industry or the needs of users. Nowadays, the prosperity of the upstream and downstream of the mobile phone industry chain is inseparable from the drive of flagship products, not to mention the support of entry-level products. The same is true for the tablet computer industry. Only by breaking the status quo owned by a few people, can the software and hardware capabilities gain more room for development.
We believe that the tablet PC that should be more needed at present is the OPPO Pad Air, which has more than enough product power, but the price has been pulled to a relatively more acceptable level to meet the needs of more people such as students. Consumers' purchase demand, so as to have the opportunity to let the entire industry enter a period of rapid growth again, rather than a game between several leading manufacturers.
Inclusive products will become an important driving force for the development of the industry
In the long history of technology and digital, there have been various products that once had a high-profile moment, but they were finally defeated by the word "niche". When the entire industry cannot continue to move forward, no one can stand alone.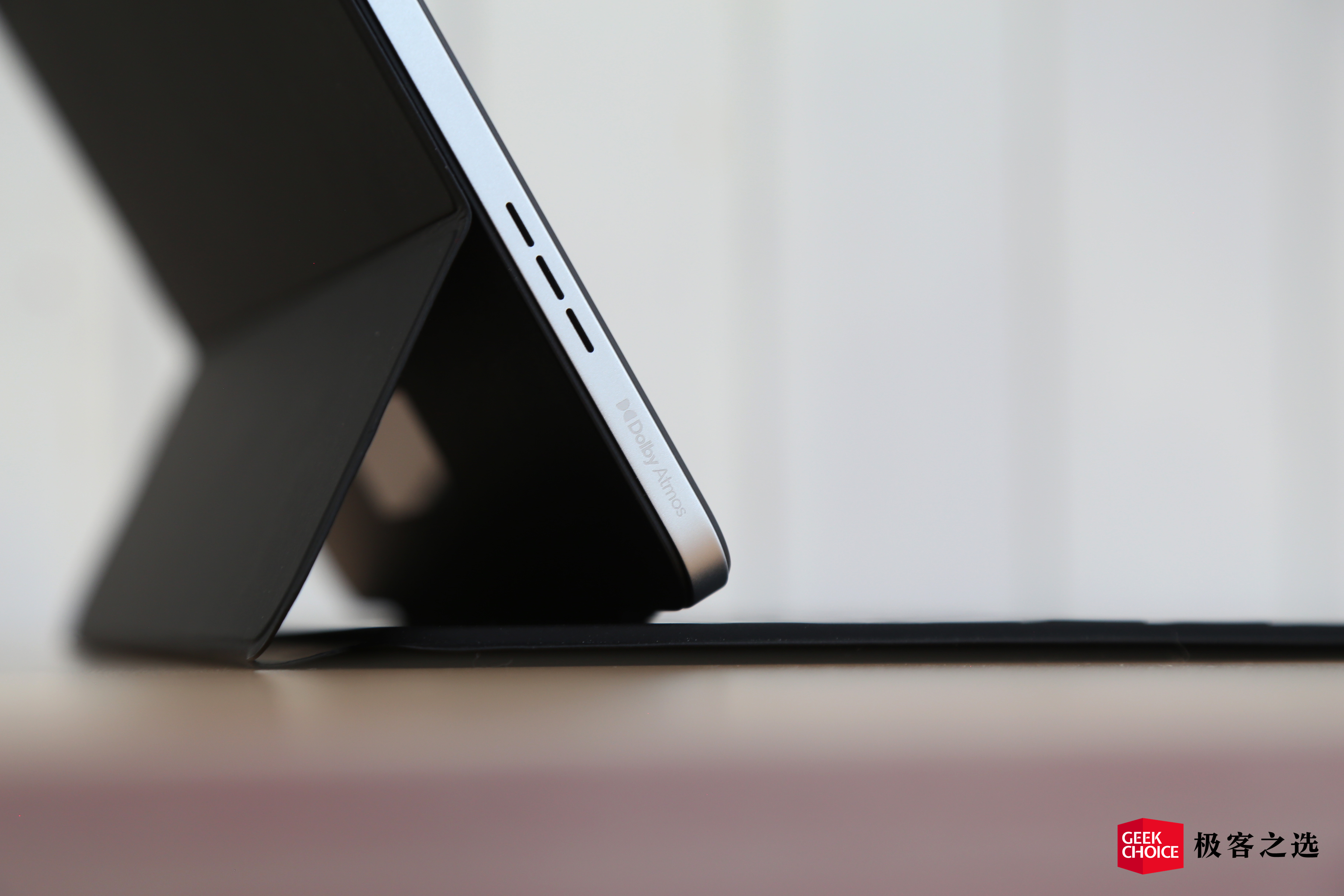 OPPO Pad Air
From the intention to become a replacement for PCs to audio-visual entertainment tools, manufacturers have tried various development paths before, but in fact they have not achieved good results. For the tablet industry, now is a brand new development opportunity.
However, while making products well, one more thing that may need to be considered is how to further expand the market and bring tablet computers to the daily study, work and life of more ordinary consumers. Pratt & Whitney products like OPPO Pad Air are likely to be the main driver for the tablet to move into a wider space.
This article was originally published by GeekPark, please add Geek (ID: geekchoiecs) to reprint.
This article is reproduced from: https://www.geekpark.net/news/303516
This site is for inclusion only, and the copyright belongs to the original author.