【Foreword】


There are many interesting and thoughtful posts on the oil and salt board every week, but how is it enough to just appear on the oil and salt board? Interns are also required to record in a small notebook.
The new column of Oil Salt Board [Intern's Little Book] is here. Every Monday, the intern will bring the wonderful content of the previous week, as well as this week's welfare preview. If you find a post here that you accidentally missed, don't forget to click in and give your friends a thumbs up~!


【"Frenzy Friday" Redemption Notice】


K*C's "Crazy Thursday" cost money? Why don't you come to YYS's "Frenzy Friday"!
The prize pool event continues this week! Based on everyone's feedback in the past few weeks, the "Frenzy Friday" welfare event has evolved again!
Starting this month, we will be listing the prize pool at the beginning of each month

1 coin draw

prize. This month's prize "Thirteen Robot Defense Circle" NS version will be awarded! Friends who did not participate, hurry up and poke

here

lottery draw~

The specific rules are as follows:
1. The "Frenzy Friday" event is still on

Every Friday


from time to time

turn on

Oil and Salt Coin Prize Draw &


exchange;

2. Redemption & draw will be

Fixed time period (10:00~16:00)

, a certain

the whole point

open;
3. There will be

SMS,


push


remind.

If you can't receive the push in time, please pay more attention to the dynamics of the oil and salt board~!
This week's Friday Madness prizes are as follows.

Redeem prizes

: Simplified Chinese Version of "Spy Playing the House" 1-2 volumes *3 (666 currency exchange)

         "Spy Play House" is a manga created by Japanese manga artist Tatsuya Endo. This work describes a family comedy between a man who is a spy, a woman who actually works as a killer, and a girl with superpowers who can read minds. The three conceal their true identities from each other. This work has been released in Simplified Chinese version 1-4 volumes, which are available on Taobao Mall of our company.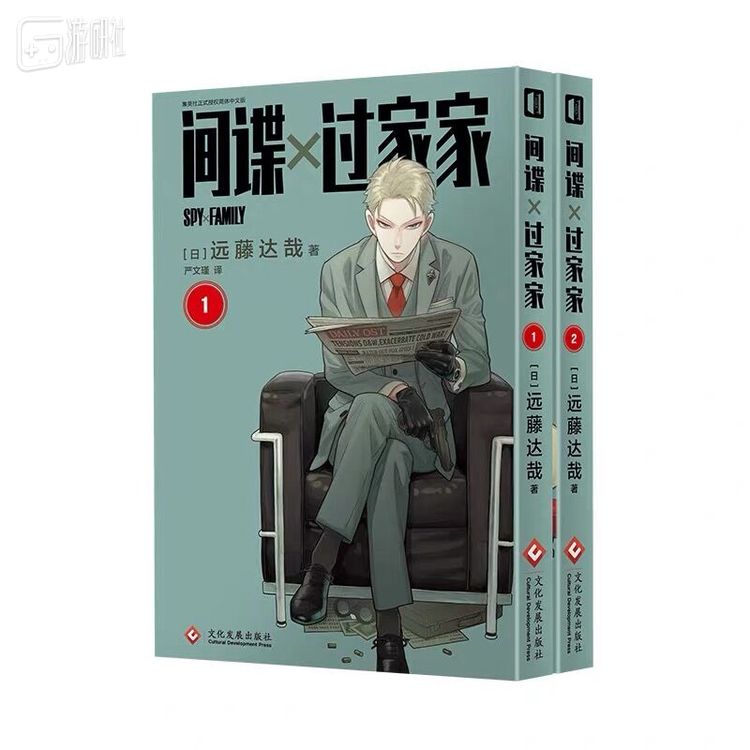 Draw prize: Ai Stone FE104 Pokémon Pikachu Keyboard *1 (

1888 coin draw

)
CHERRY and Ai Shito's Pokémon will co-brand a mechanical keyboard in 2022. For specific parameters, please refer to our Taobao mall. There are also other models of color matching on sale. ps. The prize pool is also listed on the sky keyboard, 1200 coins can be drawn!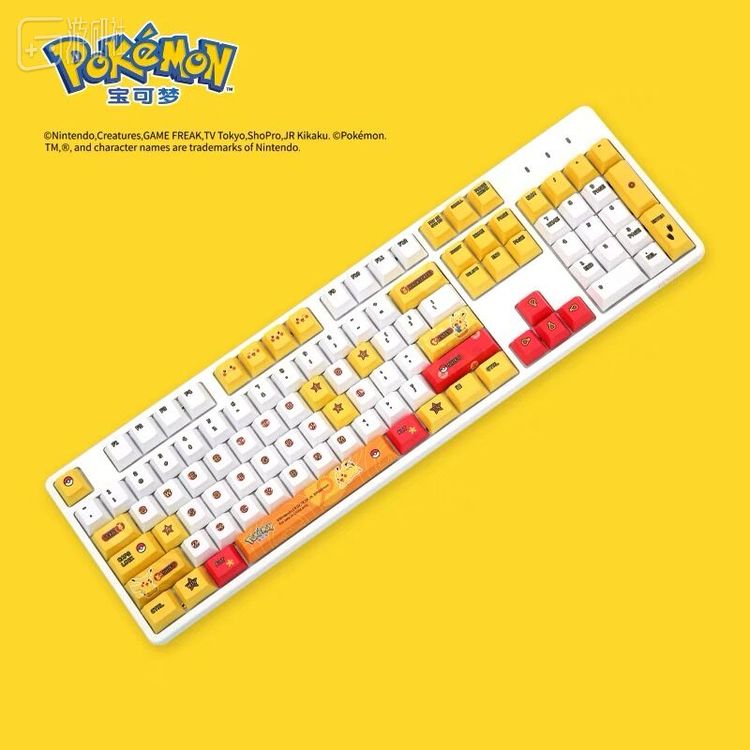 【What did you talk about?】
Diesel oil and salt: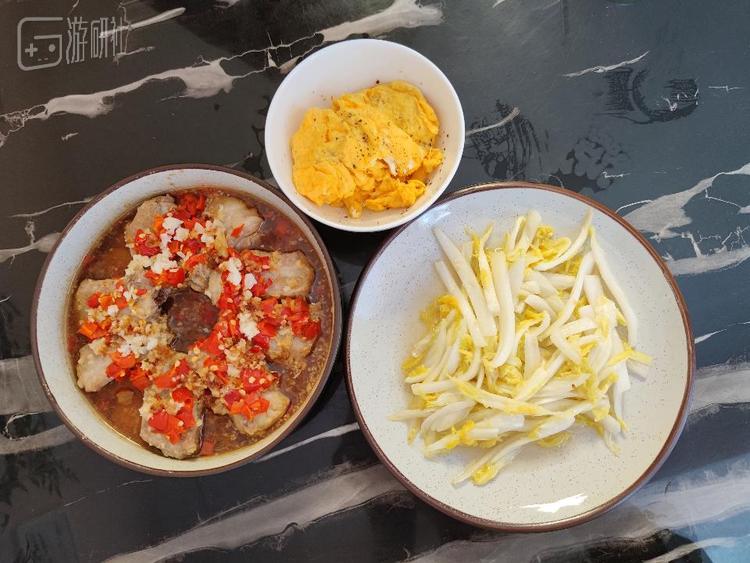 Although I play game dishes, I have two brushes for cooking.

Who can recommend me some reserve grains to buy after unblocking
I have hamsters and my roommate has cats, and they live in harmony
I sent my keyboard, everyone takes me as a warning
Exam Preparation Research Institute:

One year of Kao Gong, what did it bring me?

[Bai Ye Tan] How can I choose a suitable BGM when preparing for the postgraduate examination of literature?
Game Research Society:

I haven't waited until G is fat three, I'm going to run to three


Have your feelings been satisfied by "paper people"? ——Starting from "Classmates"

How a dry eye player struggles to balance his eyes with his game

During the epidemic, I opened an online store in Dongsen
Dating Research Society:

Online tour guide of the Beijing-Tianjin-Hebei group of the Youyan Society (Region is not limited, welcome to play!)

YYS Beijing-Tianjin-Hebei Group Fragrant Hills Bureau

The fourth offline gathering of Hangzhou Qunyou Research Institute


A great attempt by Chongqing Qun to catch the tail of spring!

【All pictures】
The "Youyanshe T-Shirt Design Contest" will end tomorrow. We received many excellent submissions this week, and the interns selected some of the manuscripts to display as usual. Which one do you like best? Comments and comments are welcome!
T-Shirt Design:
【T-Shirt Design】What's behind the door?
T-shirt abstract painting – portal
[T-shirt submission] The whole minimalist pixel game research dungeon warrior
【T-shirt submission】Inspiration came suddenly. . .
【T-shirt design】focus on participation
[Updated Logo on the 25th for pure enjoyment] [T-shirt design] Challenger X has now joined the Youyan Club!
【T-shirt design】

PRESS START BUTTON, please press any key to start the game

【T-shirt design】The devil is coming! Draw your sword! my warrior! !
[T-shirt design] I quietly ~ must be quietly ~ to open the treasure box ~ [Runny nose.jpg]
【T-shirt design】Cheers to our victory
!
【T-shirt design】● MISSION SUCCESS Our journey is the sea of ​​stars
Sixth anniversary T-sleeve, but the president's mother
[T-shirt design] Youyanshe 666 & Impression Arcade Hall
Friends creation:


Drawing practice from scratch, update yourself

【Love Plus】Sister Ningning Happy Birthday!

Repost a few photos of the Rose Coast [funny.jpg]


The self-made comic "Little Orange and Big Pear" has been updated simultaneously in the Youyan Club


The second episode of Xiaojuju and Da Lili is coming~

【What did you play】

Yesterday, the PK contest for the essay on the theme of the old game vs. praise for the new game officially ended.
Due to the sudden upload of a large number of submitted articles on the last deadline on the 24th yesterday, and the number of finalists exceeded expectations, the list of award-winning essays originally scheduled to be announced on the 28th is expected to be postponed to the 30th. See oil and salt plate for details.
During this period, everyone is welcome to like the shortlisted articles in the two divisions of Missing Old Games and Praising New Games . In the comment area, you can also chat about your favorite creations and canvass for your favorite articles.
Missing old games:
Behind the Great Depression, is the final chapter of a group of people
StarCraft II: Where is Jim Leno?
Touhou series of barrage shooting, not just barrage shooting
Miscellaneous Talk: Recalling the Zero [Reminiscence of Old Games]
Although Double Point Hospital is not as good as the previous work, I am still really fragrant
Ashes with lingering warmth, everyone's epic – me and "Romance of the Three Kingdoms 11"
The "Spore" that lives in my memory for a long time and the creativity it represents…
Praise for the new game:
That year I burst into tears, but I was very happy to play "The Invisible Guardian"
The Majestic Wizard Series: The Choice of the Sword of Destiny
Companionship is the best compliment – memories of my fleet collection
"Terminator: Resistance": An excellent answer to the low-cost ip revision game in the new era
From the New World to the Icefield, I have walked a thousand hours of my life
"Mountains and Rivers and Demons": Dodge and attack chess moves, and improve the role of management
A ripple in the long river of history——The karma of the series "The Age of Navigation"
"Final Fantasy 7 Remake" is a journey
Game Design and Text Analysis of Disco Elysium
"Material World" (Outward): Tired of playing with the "Old Man Ring", you might as well experience the life of a real adventurer
In Martinez, everyone is a wandering detective. So, disco?
Recommended tour:
Mining Engineering Major's "Deep Rock Breaker" play report (and irresponsible science)

"The Brave Fighting Moths": an informal adventure game, but a serious fun

"Brave Fighting Moths": A game without bugs is not a good game…bug
Brain-burning tower defense game "refactoring": route planning brain battle
Battle Flag Tower Climbing Game "Mountains and Rivers Demon Records": DLC Experience Report
"Indie's Lies" – the fate intertwined in the land of the gods, who controls the ups and downs?
The "curve to save the country" journey of cute little elves – "Silver Axe"
"Story of the Great Flood": a heart-testing 3D post-apocalyptic text adventure
"Samurai God Chaos": "Japanese" Soul Street? In order to save important people, I fell into a ghost of war

A brief review of "Alien": turn-based colonization of Mars, a different business experience
This article is reproduced from: https://www.yystv.cn/p/9051
This site is for inclusion only, and the copyright belongs to the original author.