China's Long March series of launch vehicles successfully launched 103 times in a row
In the early morning of August 20, the Long March 2D carrier rocket successfully launched the satellites A, B and C of the 04-group satellites of Remote Sensing 35 at the Xichang Satellite Launch Center. China's Long March series of launch vehicles lasted 2 years and 3 months, and achieved 103 consecutive successful launches, breaking the previous record of 102 consecutive successful launches.
From October 20, 1996, when the Changerding rocket successfully launched the 17th returnable satellite, to August 6, 2011, when the ChangsiB rocket successfully launched the Haiyang-2 satellite, China's Long March series of rockets have successfully launched 102 consecutive launches for 15 years. . Since May 5, 2020, the Long March rocket has been successfully launched for the 103rd time.
During these more than 830 days, the Long March series of carrier rockets successfully lifted the "Shenzhou" to fly, "Beidou" to guide the way, "Chang'e" to probe the moon, "Zhu Rong" to probe the fire, "Xihe" to go to the sun, "Tianhe" and "Ask the sky" Travel the stars and safely send more than 200 spacecraft into space. (Source: Beijing Daily)

Geely has been exposed to acquire Tucson's unmanned truck China business
Smart Car Reference has exclusively learned from people familiar with the matter that Geely Holding Group intends to acquire all the shares of TuSimple's Asia-Pacific business, and has recently made a takeover offer to TuSimple's future U.S. headquarters. However, details such as the purchase price have not yet been announced. According to the people familiar with the matter, Tucson Holdings had previously planned to sell its Asia-Pacific business.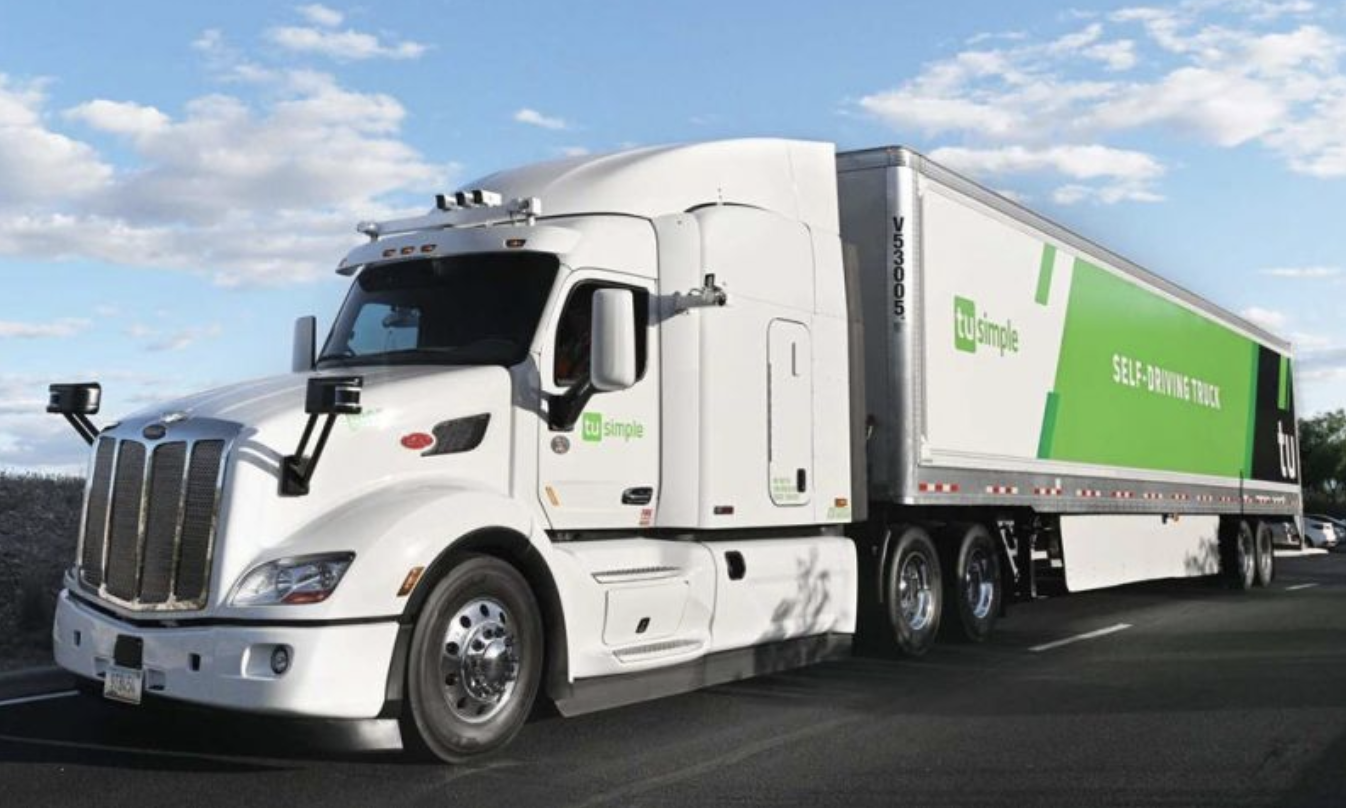 Market analysis believes that if the acquisition of Geely Holding Group is successful, Tucson can completely solve the regulatory problems caused by the US authorities due to its Chinese business in the future, which will effectively benefit the future stock price of Tucson.
TuSimple was established in 2015 by CEO Chen Mo, CTO Hou Xiaodi, and Chief Architect Hao Jianan. Its main business is to provide unmanned truck freight services to the world. (Source: Smart Car Reference)
It is reported that TSMC plans to build a second new factory in the United States and plans to cut into the 3-nanometer process
Recently, there has been news that an evaluation will be launched to invest in the construction of a second wafer fab in the United States.
In this regard, TSMC said on August 19 that it would not respond to market rumors. Previously, TSMC's new 5-nanometer plant in Arizona, USA, was launched at the end of July. It is expected that the first phase will be mass-produced in 2024, and the first phase has a monthly production capacity of 20,000 pieces.
TSMC President Wei Zhejia also said last year that TSMC has acquired a large area of ​​land in Arizona to maintain flexibility, and further expansion is possible, but the first task is to make the first phase of the plant go into mass production, and then based on operational efficiency and cost-effectiveness, and customer needs to decide the next plan.
The sources pointed out that manufacturers such as AMD, Apple, Broadcom, Intel, MediaTek, Nvidia and Qualcomm have all placed orders for 3nm chips from TSMC. But Samsung's 3nm GAA process has yet to attract orders from major chip suppliers. (Source: Jiwei Network)
Twitter employees' year-end bonus may be halved
According to The New York Times, Twitter told its employees that their year-end bonuses may be cut in half because of the company's financial performance. Two anonymous Twitter employees said they received an email from Chief Financial Officer Ned Segal on Friday saying they might reduce year-end bonuses, according to reports.
According to reports, that number may change depending on earnings. According to the current bonus pool, 50% of the year-end bonus will be issued on the premise that the company's financial goals are met. That number could fluctuate throughout the year based on Twitter's earnings. The company ties its annual bonus to the company's financial performance. (Source: 36 Krypton)

AI chip company Horizon plans to raise up to $200 million, considering Hong Kong IPO
According to Bloomberg News on August 18, citing people familiar with the matter, Horizon Robotics (Horizon), a Chinese artificial intelligence chip startup, plans to raise between $100 million and $200 million and is considering the timing of an initial public offering (IPO) in Hong Kong.
The company is currently working with an adviser to gauge investor interest in the financing, the people said. This is only preliminary, and financing details (including financing size, valuation, etc.) are still subject to change. Horizon, currently valued at about $8 billion, is awaiting more favorable market conditions and plans to list in a Hong Kong IPO. (Source: Jiwei Network)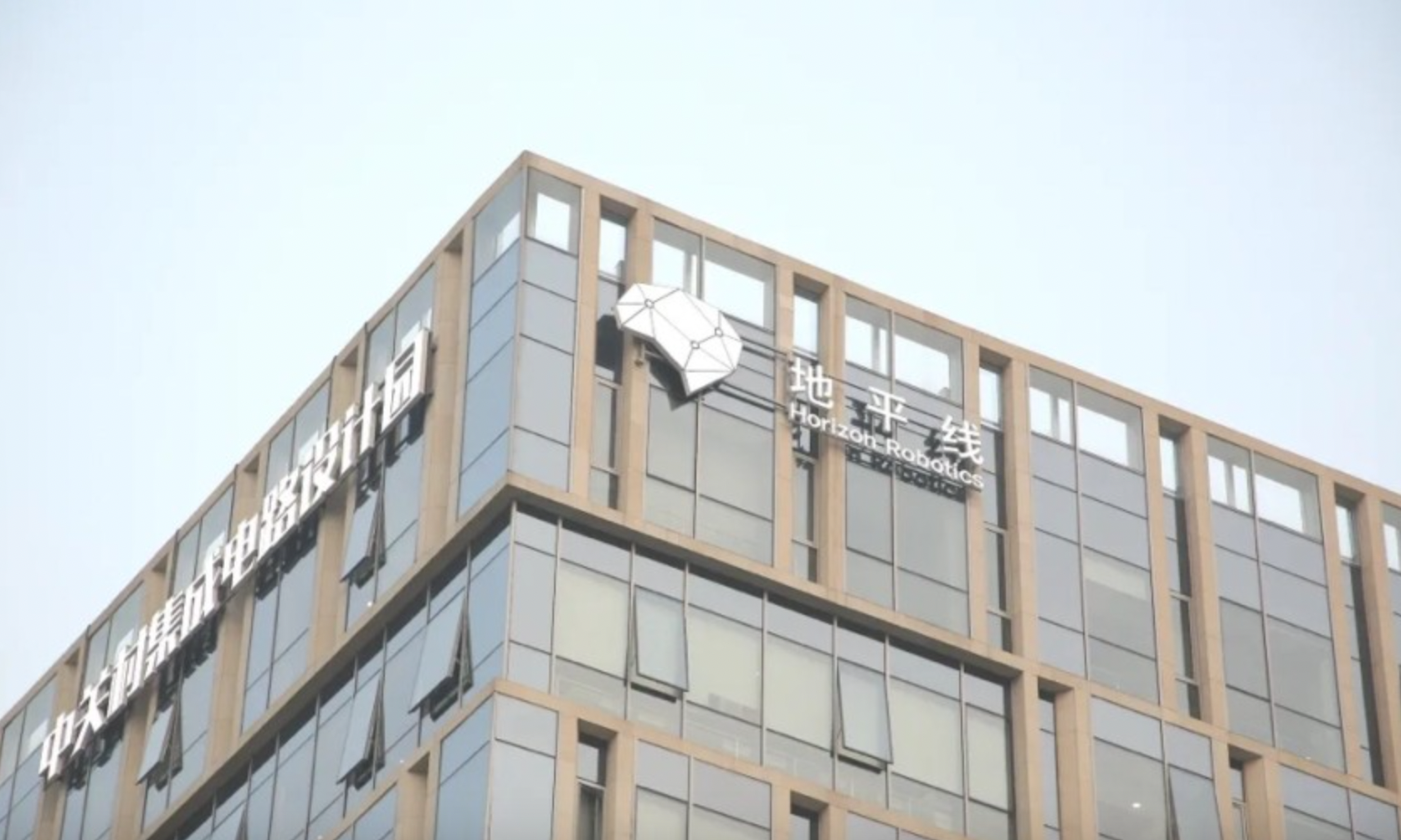 New Oriental issues job invitations to all departing teachers: Welcome home
A number of netizens said on social platforms that they had received job invitations from the New Oriental head office for all teachers who left.
New Oriental's recruitment page shows "Long time no see, I miss you so much, welcome home", and open positions include anchors, sales operations managers, etc.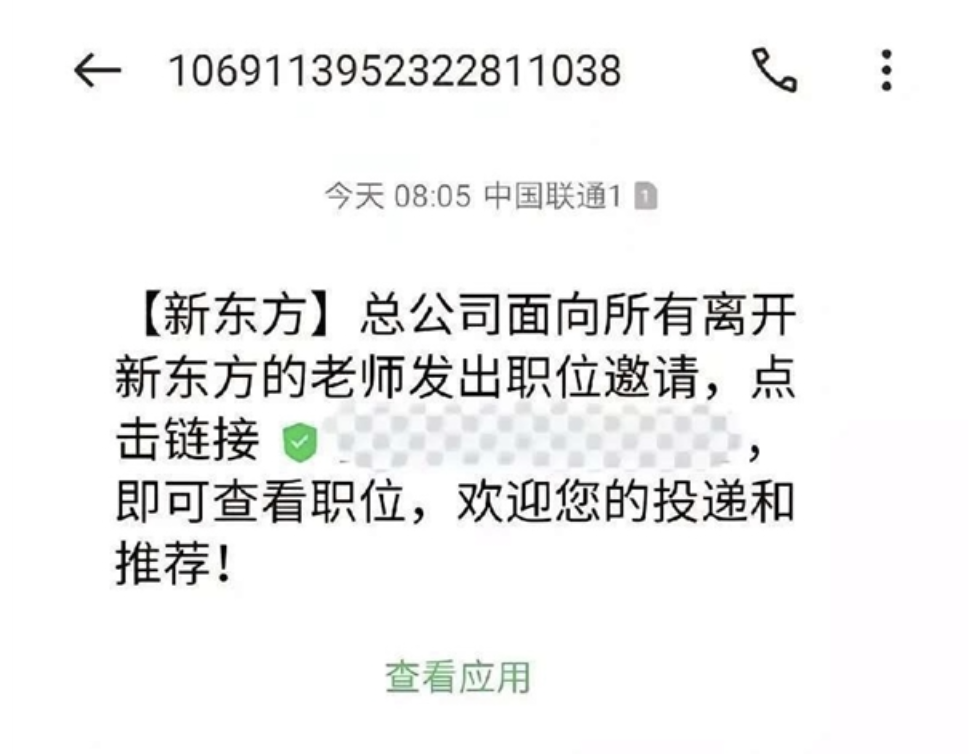 According to public reports, at the beginning of this year, Yu Minhong said that New Oriental employees dismissed 60,000 people, and the cash expenditures such as tuition refunds, employee dismissal N+1, and teaching site rent withdrawals were nearly 20 billion. Previously, Dong Yuhui, the anchor of Dongfang Selection, choked in the live broadcast room, "When New Oriental is good, I will bring them back. I still miss them." (Source: Fast Technology)
The 2022 ChinaJoy Online Exhibition will be held on August 27th, and the public beta has been opened
According to ChinaJoy's official news, the 2022 ChinaJoy Online Exhibition (CJ Plus) will be held in the MetaCJ Metaverse Digital World from August 27th to September 2nd, and the public beta is now officially open.
MetaCJ is committed to the creation of an online digital world, and online exhibitions are one of its important functions. At present, there are more than 100 well-known enterprises in the fields of games, animation, fashion games, smart hardware, and automobiles gathered here.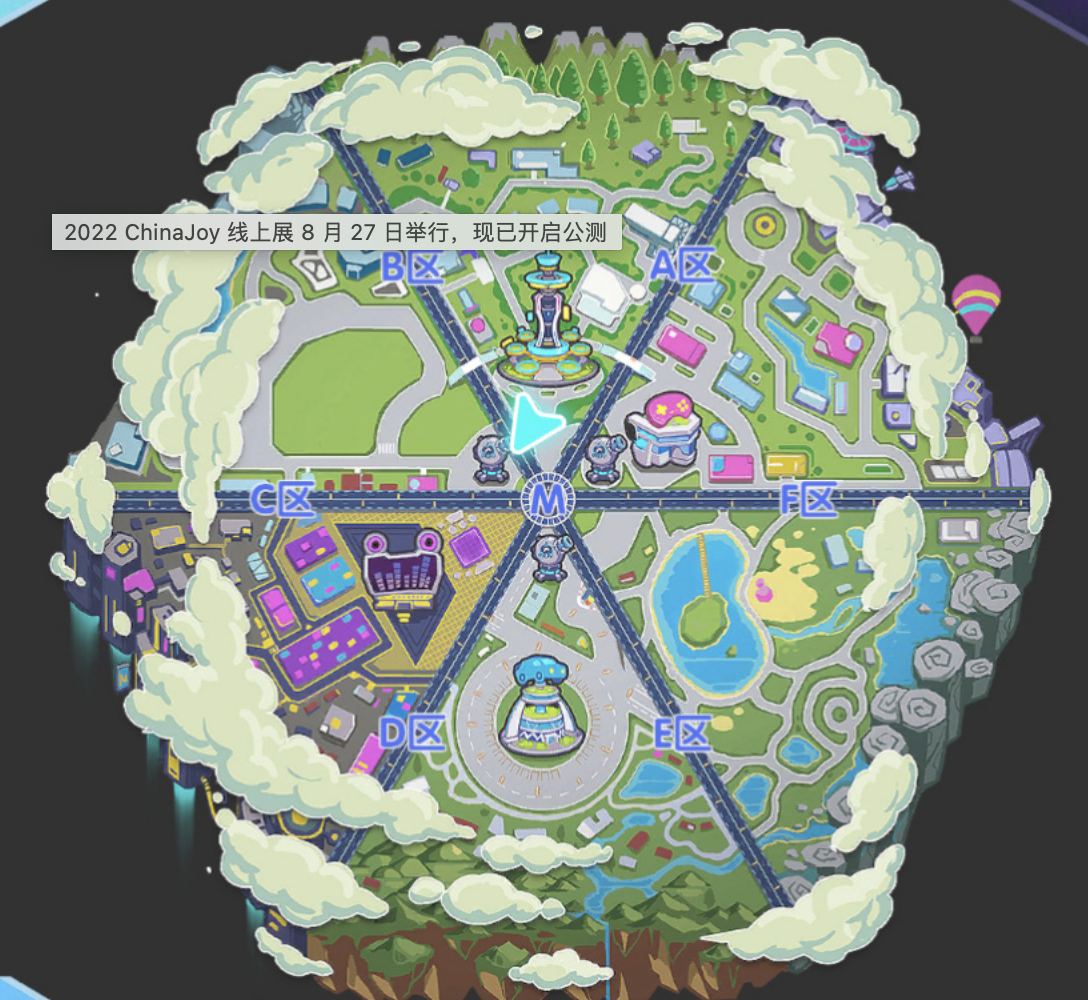 Players and friends can enter the MetaCJ digital world through the "MetaCJ" App on Android, iOS and PC. Officially, MetaCJ consists of a main urban area and six themed exhibition areas. Through the portal, you can reach each exhibition area to visit the exciting content – the leisure area is still being upgraded, and other areas have been opened. (Source: IT House)

Koenigsegg CC850 debut: the world's most powerful manual transmission production car with a 5.0-liter V8 engine
On August 20, Koenigsegg CC850 was officially released at the Pebble Beach Auto Show. It is understood that this car is specially built to celebrate the 50th birthday of the company's founder, Christian von Koenigsegg, and is limited to 50 units sold worldwide.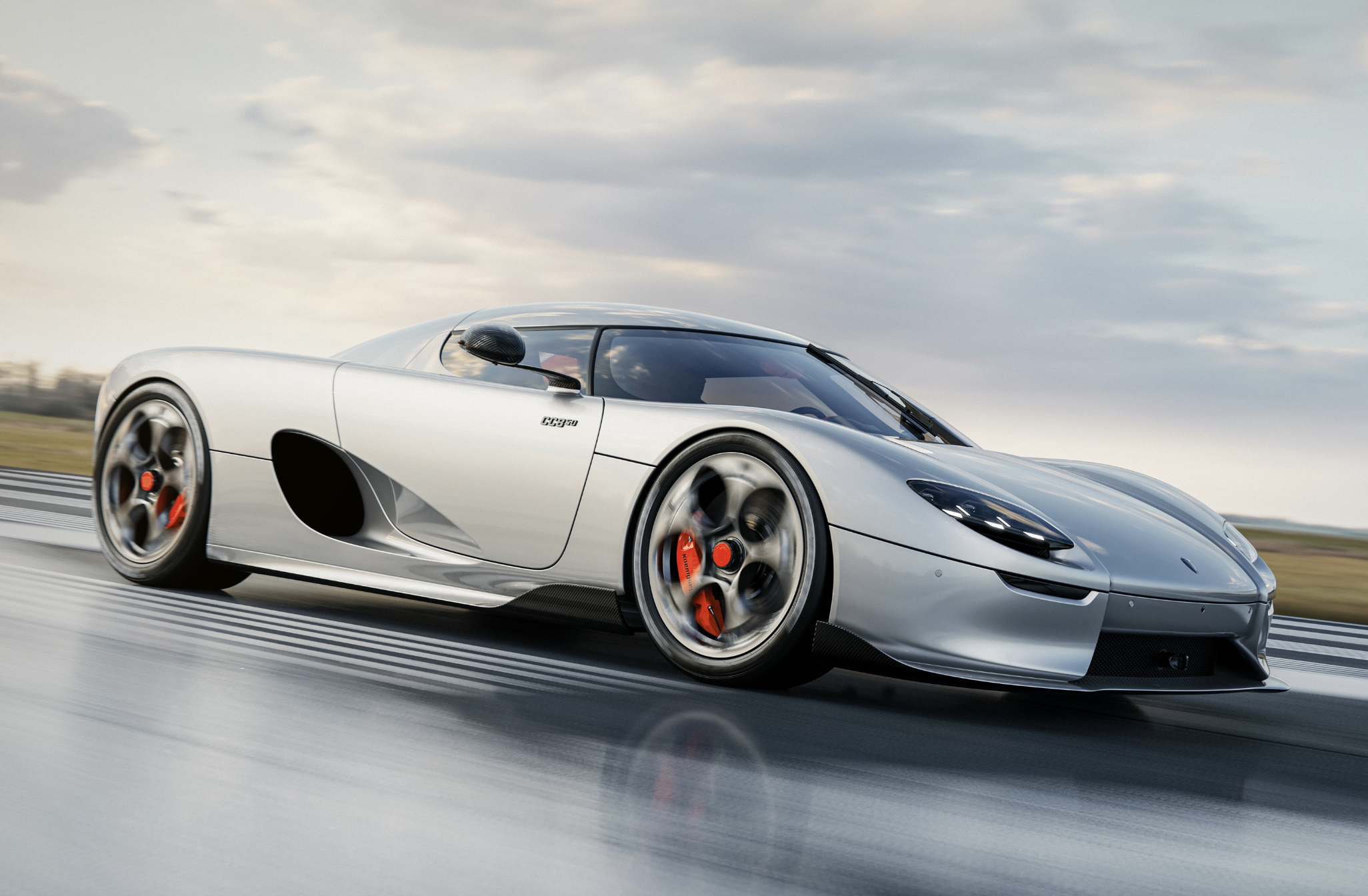 The car is positioned as a two-door supercar. It can be seen from the front that it retains the classic design style, such as the flat engine compartment and the wheel arch curve, etc. The new headlight adopts a new design, but the Koenigsegg CCR can still be seen. Shadow of /CCX.
The biggest highlight of the car is that it is equipped with an esko 9-speed gearbox. After a special structural upgrade, it can switch back and forth between a 6-speed manual and a 9-speed automatic gearbox; in terms of power, the car is equipped with a The 5.0-liter twin-turbo V8 engine has a maximum power of 1033kW (1385 horsepower) and a peak torque of 1385Nm, making it the most powerful manual transmission production car in the world. (Source: cnBeta)

About 700 glaciers could disappear in the next 30 years Alpine glaciers have shrunk by 60%
This summer, the heat wave in many European countries has further accelerated the melting of glaciers, and the serious impact of global warming on the ecological environment has become more and more prominent.
The volume of Alpine glaciers has shrunk by about 60 percent since 1850, according to a recent report by the website swissinfo.ch. If this continues, half of Switzerland's 1,500 Alpine glaciers will disappear within the next 30 years; in Germany, glaciologists say 2022 will be a record year for glaciers to melt. It is speculated that the melting of glaciers in the entire Alps this year may increase by about 50% compared with previous years due to factors such as rainfall, snowfall reduction and drought and hot weather.
In addition, the rate of glacier melt in the polar regions is accelerating. A new study by the Finnish Meteorological Institute shows that the Arctic region has been warming almost four times faster than the world average over the past 40 years. In Greenland, glaciers are melting at an unprecedented rate.
A paper published in the British journal Nature recently pointed out that if the goals of the Paris Agreement are not met, the East Antarctic Ice Sheet, the largest continental glacier in the world, will be accelerated due to the impact of climate change, and by 2500, it may be Causes sea level to rise by about 2 to 5 meters. (Source: CCTV Finance)
This article is reprinted from: https://www.geekpark.net/news/306817
This site is for inclusion only, and the copyright belongs to the original author.