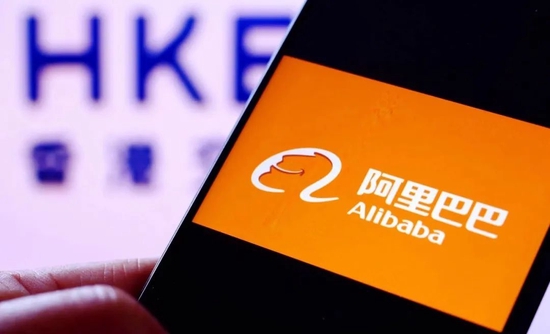 Welcome to the WeChat subscription number of "Sina Technology": techsina
Text / Gu Nianqiu
Source/Zero State LT (ID: LingTai_LT)
The digital banking wars are playing out in Southeast Asia.
Digital banking licenses are a hot "limited edition" in Southeast Asia. So far, the five digital banking licenses announced by the Monetary Authority of Singapore have all been settled. In addition to Standard Chartered Bank and Green Alliance International Bank, which have received the licenses, Internet giants Alibaba Ant Group and Sea have also seized the opportunity. Grab and GXS, formed by Singtel, got the last ticket.
The competition for digital banking permits is fierce, and the rigor of putting into operation can be imagined. Lvlian Bank took the lead in launching its first operation in June, followed by Ant Group on June 6. "ANEXT Bank" (ANEXT Bank) announced that it will be put into operation, and Ant has finally preempted the fierce competition with Shopee.
Another signal is that Lazada has changed coaches again. 42-year-old Dong Zheng (James Dong) succeeded Li Chun as the new CEO (Group Chief Executive Officer) of Lazada. After Jiang Fan led the overseas business, this is another major personnel change for Ali. This heralds the "acceleration" of Ali in the Southeast Asian market.
Ants on the "tree"
Southeast Asia has extremely strict restrictions on digital banking.
The battle for digital banking permits dates back to June 2019, when the Monetary Authority of Singapore announced that it would soon issue two digital full bank (DFB) licenses and three digital wholesale bank (DWB) licenses.
After that, 21 world-renowned companies applied for licenses, and the competition for the five licenses was fierce. In the end, Singtel-Grab, SEA and Standard Chartered Bank won the DWB license, and Ant Group and Greenland Bank won the DWB license. This also means that the license held by Ant limits the business scope of digital banks, but it also simplifies the landing process. Therefore, Greenland and Ant were able to list first.
On June 6, ANEXT Bank (hereinafter referred to as ANEXT Bank) announced its trial operation, becoming the second digital bank to open locally. In order to realize the landing of banking services for SMEs in Southeast Asia, Xingyi Bank is not alone. The purpose of joining hands with Proxtera is to better localize Ant Group's experience in digital banking.
▲Picture: Ant Financial Official Weibo
"Alibaba's experience in domestic digital finance is a great advantage, and it has established a sense of trust for small and medium-sized enterprises in Southeast Asia." Ms. Li, who works in the Southeast Asian investment industry, commented on the listing of Xingyi Bank, "It is the right behavior to land first. The digital banking industry pays attention to loyalty, and it is difficult to change after choosing a brand. Among the licensed corporate brands, Ali has a high approval rate."
Proxtera is an official stamped SME trading partner. It is a business supported by the HKMA, the Infocomm Media Development Authority (IMDA) and private sector entities, and by building a marketplace platform, Proxtera helps transform and enable SMEs to trade, especially across borders.
From the perspective of holders of "admission tickets" for digital banks in Singapore, DFB holders, such as Sea and Grab-Singtel, focus on the journey of "buying certificates" in Southeast Asian countries. While purchasing a local bank in Indonesia, they all obtained a digital banking license in Malaysia this year. For DFB, the cost of running a digital bank is huge, and both companies hope to lead the way and fully bloom in Southeast Asian countries.
Ant Group and Greenland Bank are targeting the Singapore market to tap the maximum value of the Singapore market. Such a move is also very reasonable for DWB, and it is very important for the C-side to fully cover, and only for the B-side business, it is only necessary to seize the core area of ​​​​the trading company. Obviously, Singapore is the core area of ​​Southeast Asia, and occupying land in Singapore is the fundamental purpose of Ant.
Xingyi landed, and the ants climbed the "tree". The battle for the digital financial "cake" in Southeast Asia is imminent.
The "biggest" cake of digital finance
Ant Group's ability to attract gold in China is first-class.
Since the 2019 fiscal year, Ant Group's net profit has been 18.07 billion yuan, 57.53 billion yuan, and 72.98 billion yuan. At the same time, Alipay has opened more than 1,300 technical interfaces, more than 10,000 digital service providers have become active users of the Alipay platform, and more than 30 million merchants and service agencies have chosen to open mini programs.
At the same time, Ant Group has also become Alibaba's "cash cow". From the financial report disclosed by Ali this year, it can be seen that the net profit gained by investing in Ant Group has become a huge sum of money for Ali. This also led to Ali's expansion road to be slightly exhausted after the IPO of Ant Group was stranded.
Based on the experience of domestic digital banks, a new "treasure pool" was discovered, and the listing of Xingyi Bank brought "living water" to Ali.
The digital financial market in Southeast Asia is indeed more vibrant and full of vitality. According to the "Southeast Asia Digital Economy Report" jointly released by Google, Temasek and Bain & Company, the number of Internet users in Southeast Asia has reached 400 million, and the Internet penetration rate has exceeded 70%. Correspondingly, the financial business is still in its infancy. Whether it is mobile payment or digital finance, the development of Southeast Asia is very weak. One data is that in countries like Indonesia, the Philippines, and Vietnam, the penetration rate of credit cards is only 3%.
"The development of financial services always lags behind that of e-commerce. Maybe the golden period of Shopee was three years ago, and the golden period of financial services is now." When asked about how to view the current situation of digital finance in Southeast Asia, Ms. Li commented. , "When shopping in shopping malls in Southeast Asia, the biggest feeling is that there are more payment channels, and the cost of customer acquisition of payment channels is also increasing. Financial services are a big market, and digital finance is even more."
▲Picture: Lazada official micro
Digital finance has become a "cake" that everyone wants to share. The most typical example is Shopee and Grab, two local Internet giants in Singapore. In recent years, they have successively launched payment-after-payment services similar to "Huabei": ShopeePaylater and GrabPaylater. These two products are very popular among young people and have also brought considerable growth to the main business. In addition, payment platforms specializing in "enjoy first, pay later" services have also sprung up, such as Klarna, Afterpay, Atome, etc., all of which are strong competitors for mobile payment.
Ant's sense of crisis followed, and Ali's actions in Southeast Asia this year were also unusually frequent.
Renting a building in central Singapore at a huge cost also heralds the team's determination to expand. In April, Ant Group negotiated cooperation with the global payment platform 2C2P. This payment platform, which connects 250 payment methods in Thailand, Singapore, Malaysia and other regions, has become an important magic weapon for Ant to increase its market share in Southeast Asia. In June, Lazada changed coaches, Xingyi was listed, and Ali was speeding up in Southeast Asia.
Mr. Xu, who has worked in a bank in Singapore for many years, commented on Ant's current situation, "Just like the decline of Lazada, everyone is working hard. I don't know how long Ant's advantage will last."
Will the new CEO bring a turnaround for Ali's trip to Southeast Asia?
Can Dong Shuai break through?
Not only from Ali, but also from Lazada. This is the most appropriate evaluation of the new coach Dong Zheng.
The low profile of the new coach Dong Zheng is that his resume does not focus on the domestic market. According to testable sources, Dong Zheng's journey to Alibaba began with globalization strategy and the company's business development. After 2016, he began to participate in part of Lazada's management work. After 2018, Dong Zheng's continuous activity area is in Lazada, Southeast Asia. He has successively served as the CEO of Lazada Thailand, Vietnam and other countries, and is also one of Lazada's longest-serving executives.
"Many executives 'airborne' Lazada is to accumulate capital for their promotion in Ali. The general reaction in the industry is that Alibaba's airborne executives have a 'daddy culture'. The company's culture is not acclimatized and Lazada lags behind. One of the reasons." An industry insider working for an e-commerce platform in Southeast Asia described what she knew about Lazada's internal rumors.
In fact, among the talents who have been airborne in Southeast Asia in recent years, many of them have rich practical experience and excellent management skills. But essentially Lazada is not Taobao, and there is a huge difference between the Southeast Asian market and the domestic market. The experience of the domestic market, which can fuel Lazada's expansion, may also become an obstacle to Lazada's progress.
But Dong Zheng is obviously not the "father-flavored" leader of Ali's blood. In the past few years in Vietnam, Dong Zheng left only praise and achievements. "Clear thinking and outstanding ability. He has become the savior of the Vietnamese market." An employee working at Lazada highly praised the new coach's ability, "You can see his courage in acting and the charm of management."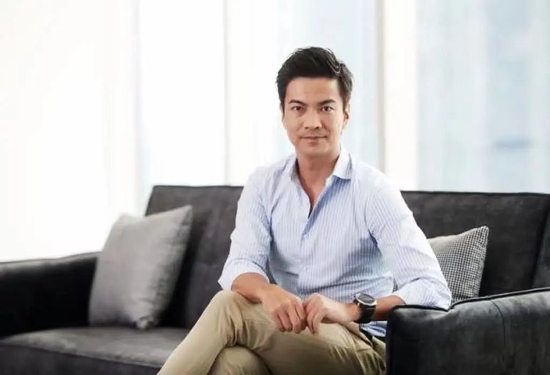 ▲Picture: Dong Zheng, the new CEO of Lazada
Dong Zheng really saved Lazada's performance in Thailand and Vietnam. After Dong Zheng's series of actions to improve the form of serving local consumers based on local supply, Lazada's business volume in these two countries has rapidly increased, and it has overtaken its competitor Shopee.
The appointment of Dong Zheng also reflects the fact that Southeast Asia has been volatile for more than ten years, and Ali attaches great importance to "localization". Just as Lazada has changed from a pioneer to a laggard in the Southeast Asian market, whether it is e-commerce or digital finance, experience can only assist in the implementation, but cannot lead the implementation. At the beginning of 2022, Dong Zheng once said that Lazada's rapid growth in the past year and a half comes from adjusting its strategy in a timely manner according to consumer demand, which is true localization. For ants, localization is also a must.
Therefore, in the listing ceremony of Xingyi Bank, the people of Ali Group are no longer the overwhelming majority. Ali has finally learned to release the space in Southeast Asia to the market, relying more on some localized teams, rather than blindly emphasizing the Ali spirit.
The essence of such a change is that Ali desperately hopes to "break out".
In fact, it is not that the Southeast Asian market needs Ali, but that Ali needs the Southeast Asian market. At a time when Taobao and Ant Group's domestic development is in a bottleneck period, Shopee, which has become popular overnight, has long confirmed the huge potential of the Southeast Asian market. Ali's follow-up development depends on overseas markets, and Southeast Asia is precisely the center of overseas markets, because it connects the most basic supply chain channels of e-commerce, and has become an important hub for Europe, America and other regions. It remains to be seen whether Ali, who lost his advantage in the first half, can break through.

This article is reproduced from: http://finance.sina.com.cn/tech/csj/2022-06-22/doc-imizmscu8107518.shtml
This site is for inclusion only, and the copyright belongs to the original author.