Original link: https://muyexi.im/zuo-duo-hai-di-lao-jiao-yi-fu-pan/
In early trading on Thursday, August 4, it was found that Haidilao (6862.HK) broke through the step back support.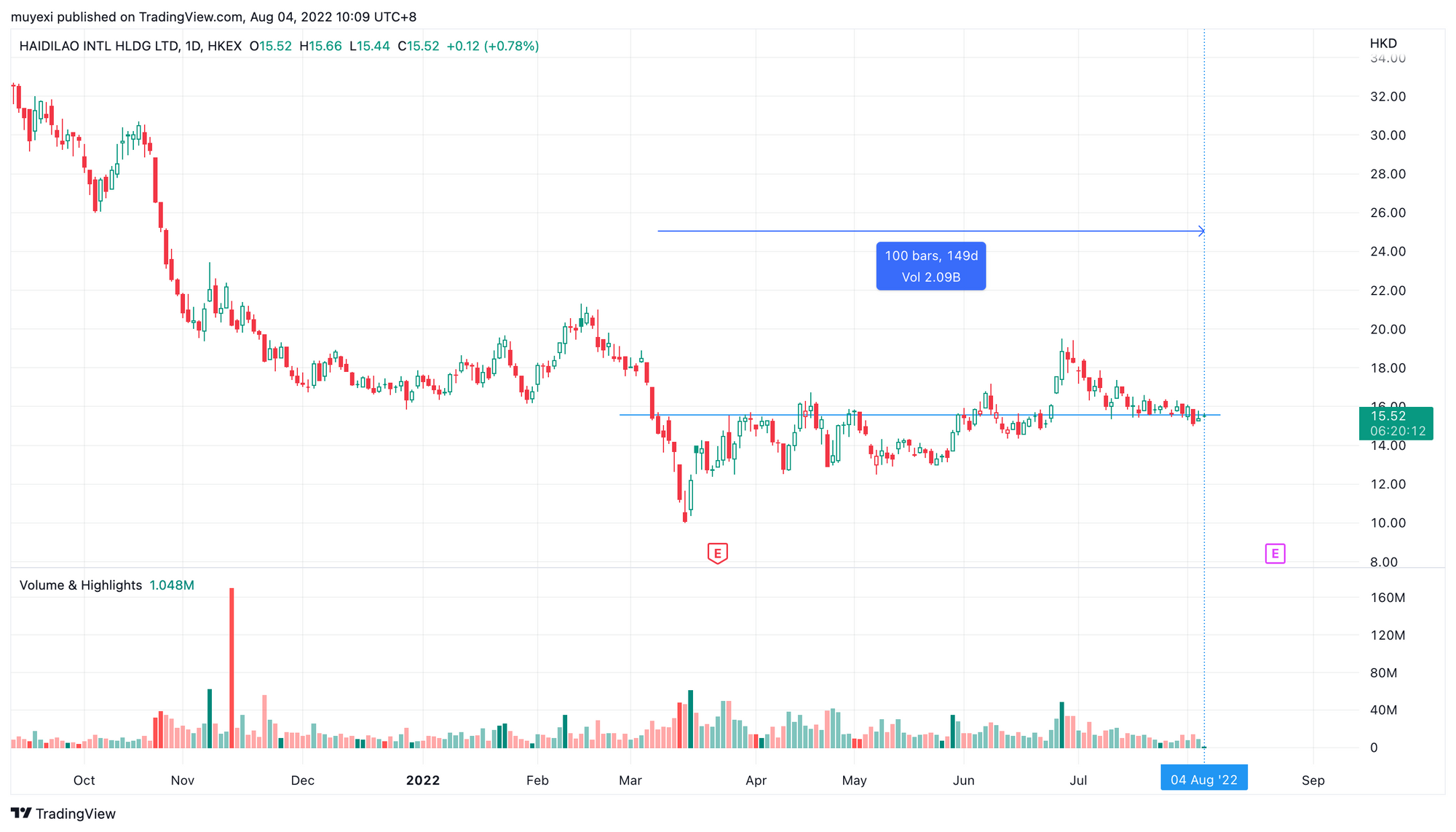 At this time, the Hang Seng Index is low before the test. Will the Hang Seng Index be a head-and-shoulders bottom or a M-head relay?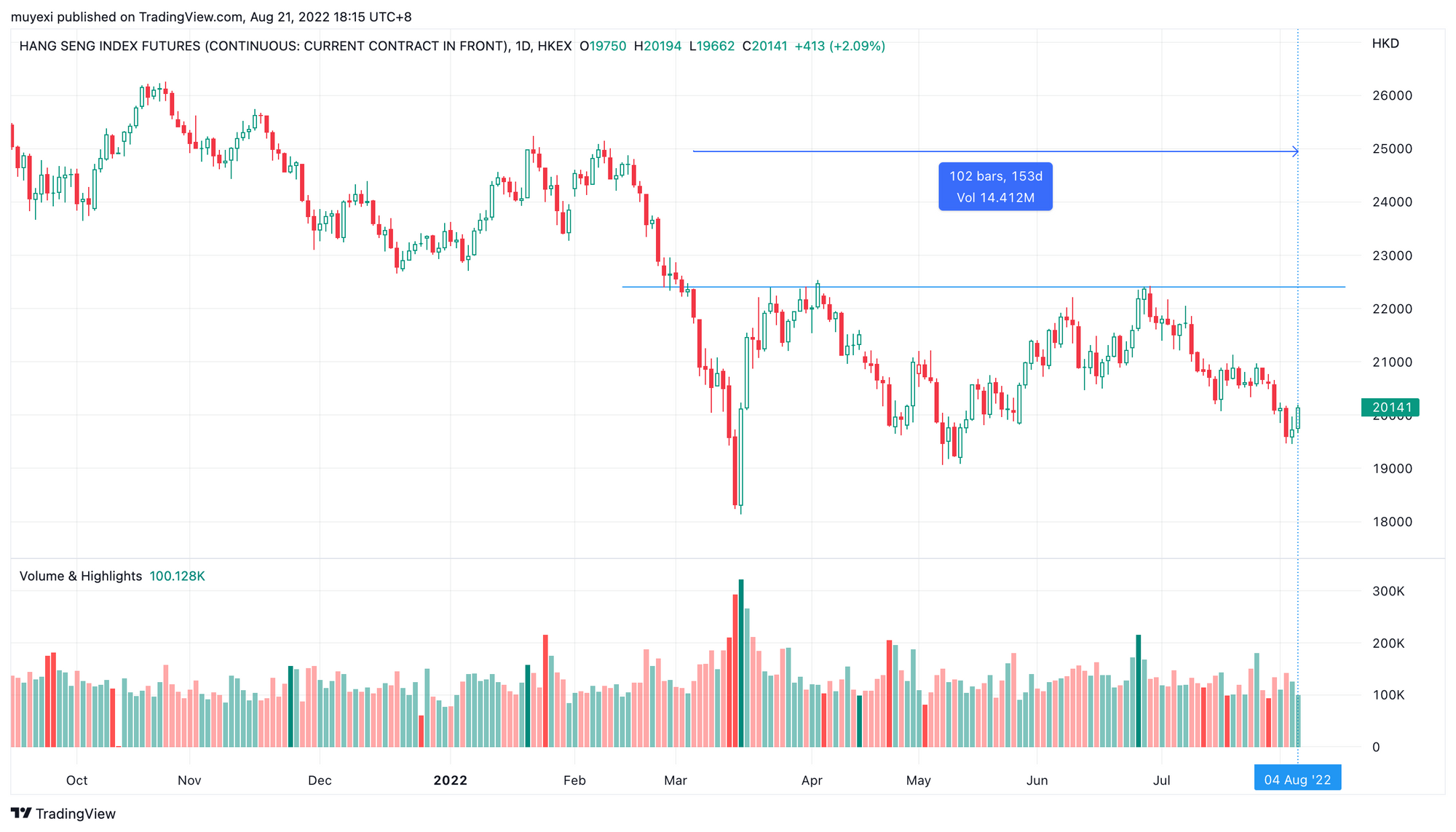 Haidilao is stronger than the broader market. At this time, it may take advantage of the rebound of the broader market to rise. Long Haidilao should be a good bet . So, buy half an hour after the opening.
Unfortunately, the rebound of the Hang Seng Index lasted for a day, and Haidilao fell for a week in a row. On Wednesday, August 10th, it fell below the previous low, and I stopped the loss and went out.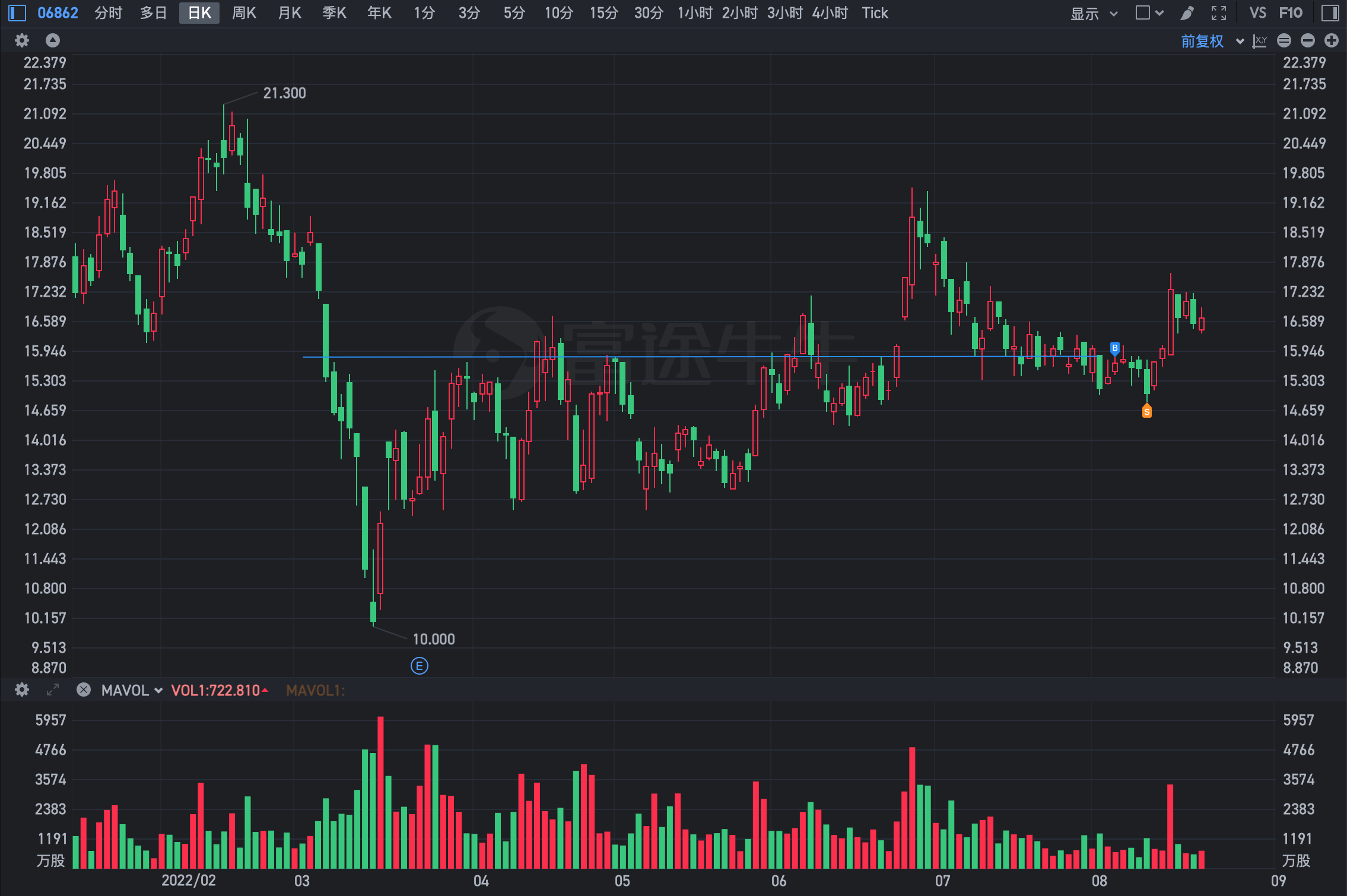 On the 11th, Haidilao quickly rebounded, I did not follow. On the evening of the 14th, the company announced a pre-loss , and on Monday, it soared by 8%, and I was empty.
Summarize:
The operation is as planned.
On the 11th, it may be possible to stop the loss and wait for the confirmation of the next day, but it will increase the stop loss.
No. 11 rebounded stronger than No. 4 and was actually a better entry point.
This article is reprinted from: https://muyexi.im/zuo-duo-hai-di-lao-jiao-yi-fu-pan/
This site is for inclusion only, and the copyright belongs to the original author.