Tencent was reduced by 1.115 million shares by major shareholders, and its shareholding ratio fell to 27.99%
On September 8, Prosus, the main shareholder of Tencent Holdings (00700.HK), announced the sale of 1.115 million shares of Tencent, reducing its shareholding ratio to 27.99%. Prosus said in the announcement that as part of the continued implementation of the repurchase program, the company has taken steps to deposit an additional 192 million Tencent shares it holds into the Hong Kong Central Clearing and Settlement System in the form of certificates.
Prosus is a holding company used to hold the international Internet assets of South African investment company Naspers (a multinational listed media group), which was spun off by Naspers. Prosus is dual-listed in Amsterdam and Johannesburg, with major assets including investments in Tencent, Mail.ru and DeliveryHero. In 2019, Naspers spun off Prosus and listed it in the Netherlands.
As Tencent's major shareholders, Prosus and Naspers have reduced their holdings twice in 2018 and 2021. On March 22, 2018, Naspers sold 2% of Tencent shares at HK$405 per share, cashing out HK$76.9 billion. (Source: The Paper)

Twitter pays whistleblower $7 million: company once lied about having credible security program
Beijing time on the morning of September 9th, according to sources familiar with the matter, Twitter agreed in June this year to pay about $7 million to a whistleblower whose allegations will become Tesla CEO Elon. Testimony in the lawsuit between Elon Musk and the company.
The whistleblower, Peiter Zatko, who was Twitter's security chief, was fired by the company in January. Zatko last month accused the social media company of falsely claiming it has a solid security program and making misleading claims about defending against hackers and spam accounts.
Zatko will appear at a hearing before the U.S. Senate Judiciary Committee on September 13 to discuss the allegations. (Source: Sina Technology)
Uber and Nuro to deploy driverless food delivery trucks in California
Uber has signed a 10-year partnership with self-driving startup Nuro, and Uber Eats California customers will soon enjoy self-driving robots.
Starting this fall, Uber and Nuro will offer driverless food delivery services in Mountain View, Calif., and Houston, Texas. The second-generation R2 food delivery vehicle developed by Nuro is not designed for pavement. It is larger, half the size of a compact car, but shorter than most cars. There are no passengers or drivers in the food delivery vehicle, and it can be truly driverless. The R2 food delivery cart can reach a speed of up to 45 kilometers per hour, can carry a weight of 500 pounds (about 227KG), and can hold 24 shopping bags in the compartment.
Nuro is currently valued at about $8.6 billion, and in addition to Uber, it is also testing robotic delivery services with Serve Robotics and Motional. Serve Robotics drives down the pavement, and Motional tests it with a modern electric SUV with two safety drivers in the front. (Source: Sina Technology)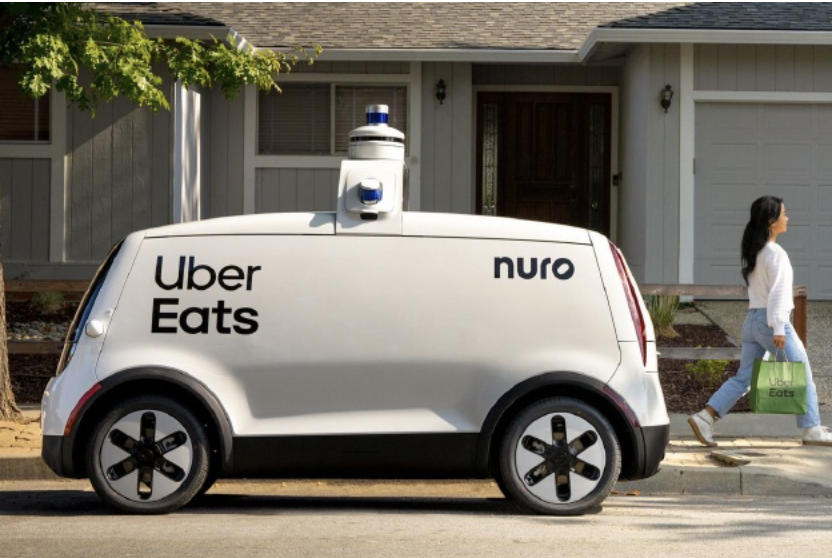 Mercedes-Benz and Rivian to set up joint venture to build electric vans in Europe
On September 8, local time, Mercedes-Benz Vans and Rivian, an American electric vehicle startup, announced the signing of a memorandum of understanding to launch a strategic partnership. The two parties will set up a joint venture in the future to produce electric trucks in Europe. The two companies hope to leverage shared investment, cost-sharing, and operational synergies to rapidly scale up production of electric vans.
The two parties are considering investing in an existing Mercedes-Benz plant in Central or Eastern Europe to build a new all-electric production facility.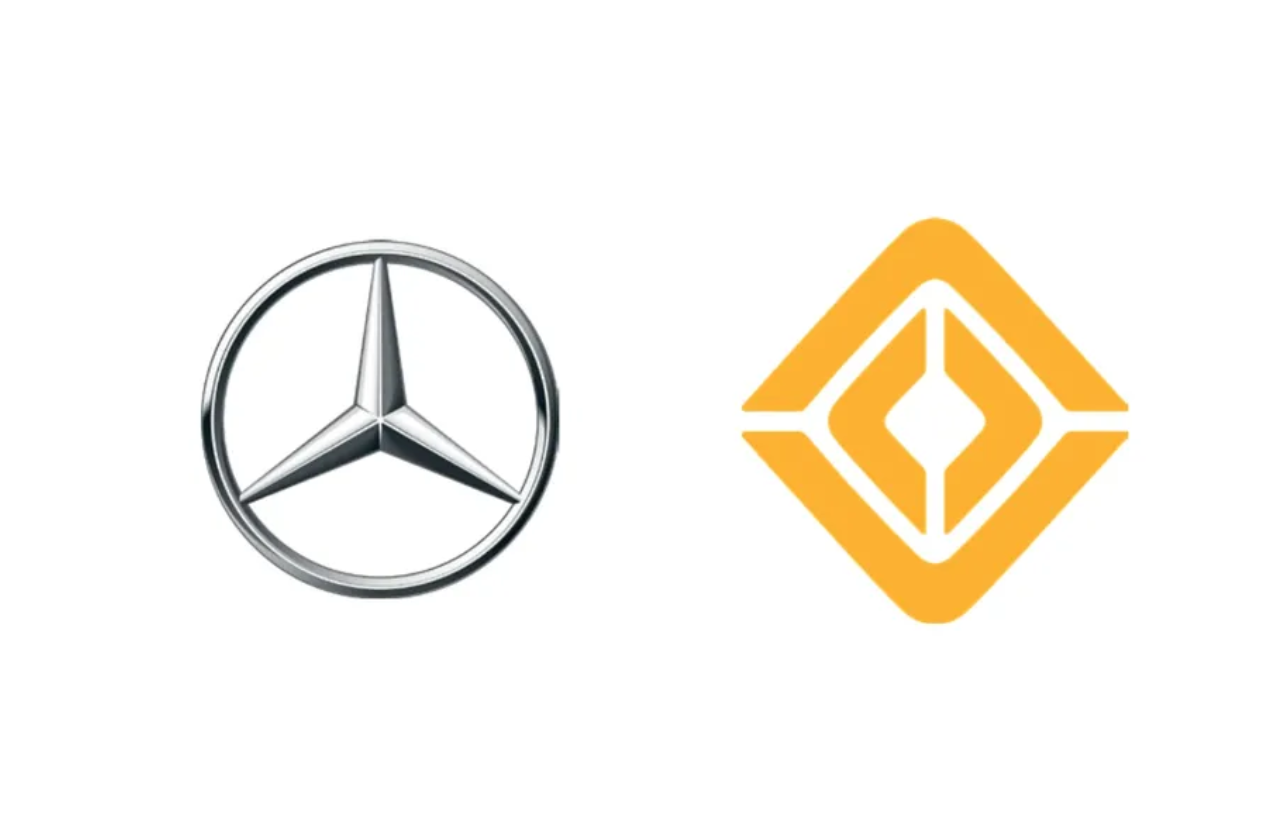 The two are expected to optimize the design of the vehicle for production to be produced on a common assembly line. The two companies will work on the production of two large vans, one based on VAN.EA, the pure electric platform of Mercedes-Benz vans, and the other on the Rivian LightVan platform, a second-generation electric van. (Source: Interface News)

Wei Xiaoli's net loss in the second quarter increased significantly
Wei Xiaoli's revenue in the second quarter of 2022 has achieved a sharp increase, but it has not yet escaped from the quagmire of losses. According to the second-quarter financial reports recently disclosed by Weilai Automobile, Xiaopeng Automobile, and Ideal Automobile, these three car companies, which are regarded as the head of the new car-making forces, all experienced a net loss of the same and a month-on-month increase.
NIO's net loss in the second quarter was 2.758 billion yuan, a year-on-year increase of 369.6% and a month-on-month increase of 54.7%; Xiaopeng Motors' net loss was 2.709 billion yuan, a year-on-year increase of 126.1% and a month-on-month increase of 58.8%; Ideal car's second quarter net loss was 641 million yuan, ushering in the largest single-quarter loss since listing.
Li Auto achieved a single-quarter profit in the fourth quarter of 2020 and the fourth quarter of 2021, while NIO and Xpeng Motors have been in a state of loss.
In Wei Xiaoli's previously announced financial report, the huge expenditure on research and development expenses, marketing expenses and operating expenses is considered to be the main reason why it is difficult for new car companies to achieve "self-hematopoiesis". (Source: First Finance and Economics)
LeTV is not dead: Lerongzhixinzheng plans to independently seek financing debt still belongs to LeTV
LeRongzhixin (LeTV Zhixin before the name change), the operator of LeTV Super TV, is planning to seek financing independently. At the LeEco press conference on September 8, Li Xiaowei, vice president of LeRongzhixin Smart Ecosystem, revealed that LeEco Super TV currently has 12 million units.
The listed company LeTV does have a lot of debt problems, but the source said, "Lerongzhixin has no debt problems at present, all debts belong to LeTV." This is also for Lerongzhixin. Independent financing clears the hurdle. For the news that Lerongzhixin is seeking independent financing, Lerongzhixin has not responded to a request for comment.
At present, Lerongzhixin's main income comes from hardware sales and services such as content and membership. For Lerongzhixin, hardware sales are still at a loss, but membership subscriptions and content services have been steadily increasing. Currently, each contributes about half of its revenue to Lerongzhixin. (Source: Sina Technology)
Bilibili CEO Chen Rui: Confident to reach the goal of 400 million MAU by 2023
On September 8, Bilibili released its financial report for the second quarter of 2022, which ended on June 30. According to the financial report, Bilibili's total net revenue in the second quarter was 4.9 billion yuan (about 732.9 million US dollars), an increase of 9% compared with the same period last year. Net loss was 2,010.4 million yuan ($300.2 million), compared with a net loss of 1,121.8 million yuan a year earlier. Non-GAAP adjusted net loss was 1,967.9 million yuan ($293.8 million), compared with an adjusted net loss of 1,324.7 million yuan a year earlier.
In the subsequent earnings conference call, CEO Chen Rui said that growth is still the most important work of station B, and emphasized, "We are confident that we will reach the previously mentioned goal of 400 million MAU by 2023." (Source: IT House )

Sony announced that it will hold a new product launch conference on September 12, and the Xperia 5 IV National Bank is expected to arrive
Sony official micro announced that it will hold a new product launch conference at 12:00 on September 12, Beijing time. The official did not announce what the new product is, but it is expected to be the national bank of the new Xperia 5 IV micro-single mobile phone released by Sony on September 1. The price of the much-anticipated National Bank version is expected to be announced, and the machine will be launched in China in October. Of course, there may be other new products unveiled at the conference.
The appearance of the Sony Xperia 5 IV is basically the same as the previous generation. It adopts a narrow and long body design. The side of the body is a power button with integrated fingerprint recognition and a physical button for taking pictures. The Sony Xperia 5 IV is 8.2 mm thick, weighs 172 grams, and comes in three colors: black, white and green.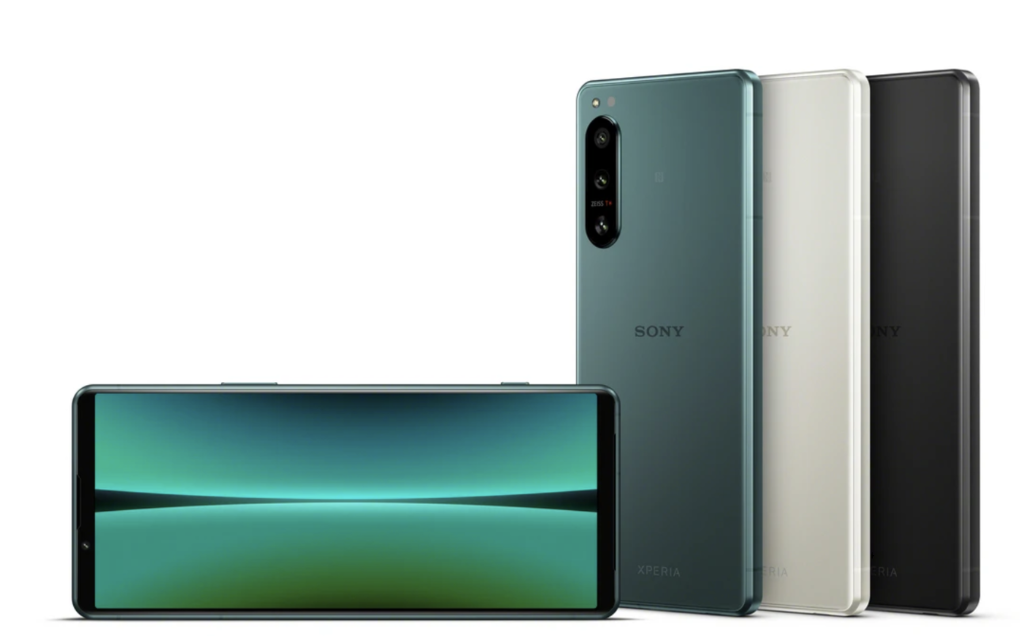 In terms of performance, Sony Xperia 5 IV is equipped with Qualcomm Snapdragon 8 Gen1 processor, equipped with 8+128GB storage, and supports micro SD card expansion of up to 1TB. (Source: IT House)
Synthetic DNA startup Catalog partners with Seagate to launch DNA-based data storage platform
Data storage costs are growing, and people are constantly producing and consuming data that can't keep up with the storage available
Boston-based startup Catalog is building a platform that uses synthetic DNA to store digital data, and is working on a research collaboration with storage maker Seagate Technology to advance its automated DNA storage and computing platform.
The collaboration is focused on automating DNA-based storage platforms using Seagate's specially designed electronic chips. The two companies aim to make next-generation DNA-based storage and computing platforms that will require less energy, cost less, and be up to 1,000 times smaller. The catalog says their first combined chemistry and electronics tests are expected to begin in mid-September. (Source: cnbeta)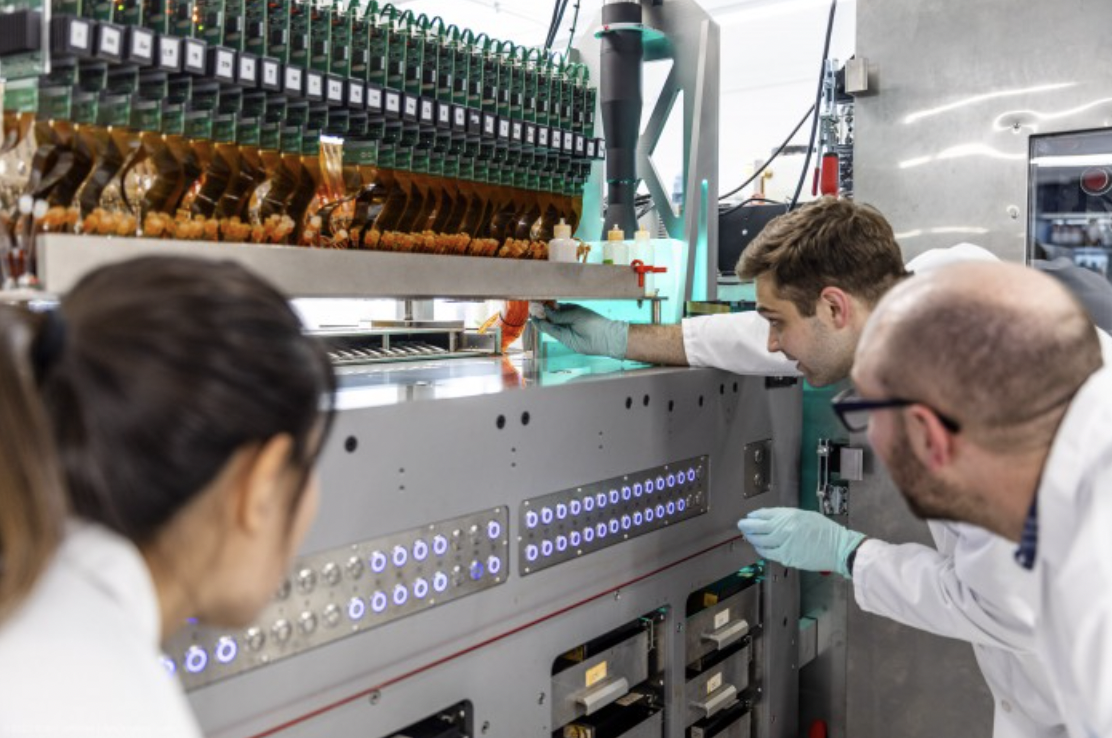 "Three-Body Problem" IP Infringement Resurrection: Infringement of Audio Copyright, Lizhi was sentenced to compensate Tencent 5.17 million
Recently, the Shanghai Intellectual Property Court made a second-instance judgment in the case of Tencent suing Lizhi Company (a company owned by Lizhi APP) for infringing the audio copyright of "Three-Body Problem". The court upheld the original judgment, Lizhi needed to compensate Tencent for economic losses and reasonable expenses paid to stop the infringement totaling about 5.17 million yuan, and Lizhi's other appeals were rejected.
There are three main points of contention in the second instance of this case: Does Tencent enjoy the copyright of the work involved? Did Lizhi Company infringe Tencent's copyright? If Lizhi Company constitutes infringement, it shall bear the civil liability. (Source: 21st Century Business Herald)
This article is reprinted from: https://www.geekpark.net/news/308060
This site is for inclusion only, and the copyright belongs to the original author.