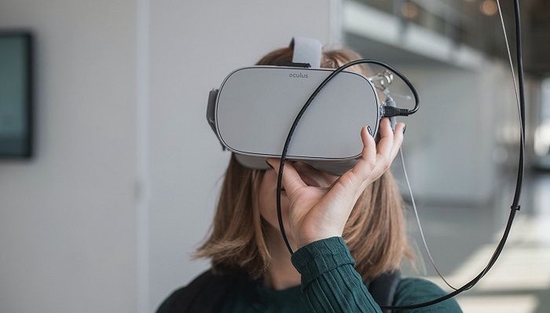 Image source: unsplash
Reporter/Xu Shiqi
On June 22, Ming-Chi Kuo, an analyst who has long been concerned about the technology hardware industry, tweeted , saying that Meta's metaverse hardware and headset business has slowed down.
Ming-Chi Kuo said that Meta cut its 2022 Metaverse hardware shipment forecast by 40% (from 10-11 million to 7-8 million). Additionally, Meta is suspending all new headset/AR/MR hardware projects beyond 2024.
Affected by this, the stock prices of listed companies in the domestic OEM production chain of AR/VR equipment fell significantly today.
The first to bear the brunt is Goertek (002241), the company's stock price crashed in the morning, and it has now dropped to the limit at 34.09 yuan per share. Goertek began to deploy in the VR field in 2012, and is currently the leading manufacturer Meta, Sony and other customers to supply AR/VR components and complete machine solutions, and continue to invest in related fields.
The relevant person in charge of Goertek also responded to this, saying that the company has noticed the information about customer products released by well-known analysts, and the company's current production, operation and order situation are relatively normal, and there is no plan to adjust the semi-annual performance guidance.
Other industry chain companies also fell. According to choice data, the "Metaverse Concept" sector fell by 1.55% as a whole. Lixun Precision, which also deploys AR/VR components and complete machine business, has fallen by more than 5% as of press time. Weir shares fell more than 5%, Lansco Technology fell more than 4%, and Changying Precision fell nearly 3%.
Previously, Ming-Chi Kuo just released his prediction for Meta's new product, Quest 2 Pro. He said that the product will use a mini-LED display and a 2P Pancake short-focus lens to improve visual effects; it will use about 16 cameras (10 for the headset and 6 for the two handles); equipped with Qualcomm XR2 processor, supports eye tracking, facial expression recognition and 3D sensing; the price is $799 (about 5345 yuan) or more. He expects the product to be mass-produced in the third quarter of this year, with shipments of about 2 million units in the second half of the year.
media coverage
NetEase News Fast Technology IT Home Sina Technology Fast Technology
Related events
This article is reproduced from: https://readhub.cn/topic/8h39YNQG37D
This site is for inclusion only, and the copyright belongs to the original author.