Welcome to the WeChat subscription number of "Sina Technology": techsina
Editor | Yu Bin
Produced | Chaoqi.com 'Yu see column'
The unfamiliar social track has always been a battleground for military strategists, and it has made countless entrepreneurs unforgettable and eager to try. However, in a track that seems to be full of gold, except for Zhiwen Group, which is currently holding the halo of a listed company in the US stock market, few companies can easily make money.
As the most well-known social app for strangers in China, Momo and Tantan launched by Zhiwen Group have saved countless lonely souls to a large extent. In the past development history has left a brilliant record.
Momo, which was launched in August 2011, only took 3 months to reach 400,000 users; on June 4, 2012, the number of users exceeded 6 million, and the rapid growth rate attracted market attention; more than 3 years later, in December 2014 , Momo is also listed on NASDAQ in the United States.
In 2021, after a lapse of 10 years, Momo announced that it would change its legal name from "Momo Inc." to "Hello Group Inc.", and the parent company officially announced the launch of a new Chinese name "Zhiwen Group".
Because the positioning and model are very similar to the American dating software Tinder, Momo is also known as the "Chinese version of Tinder", and its data growth rate in the early stage of development is amazing enough. However, extremes turn into opposites, and now various signs indicate that this company, which has been established for more than ten years, is also experiencing a "mid-life crisis".
Growth stalls, and the incremental space is doubtful
According to the financial report data for the second quarter of 2022 released by Zhiwen Group recently, Zhiwen achieved revenue of 3.110 billion yuan in 2022 Q2, a year-on-year decrease of 15.3%; net profit was 346 million yuan, a year-on-year decrease of 25.5%.
As the head app of Unfamiliar Social, Momo has always been the mainstay of Zhiwen Group, and naturally also plays the role of carrying the backbone. After the acquisition of Tantan in 2018, Zhiwen Group's broader market also appeared to have more weight. But the embarrassing thing is that Tantan did not contribute much profit to Zhiwen Group, but it continued to lose money, and even became a burden to Zhiwen Group.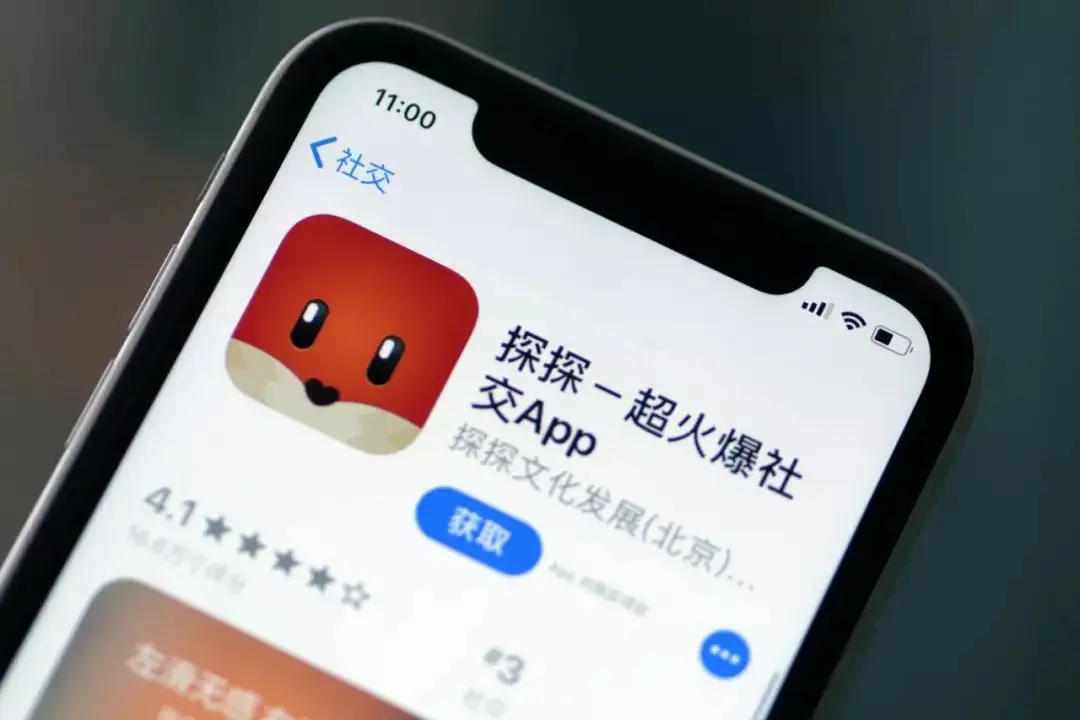 In-depth analysis is not difficult to see that the decline in the revenue of the live broadcast business, which accounts for more than half of the performance, is an important reason for the poor performance of the market data. The financial report data shows that in the second quarter, live broadcast services contributed 1.52 billion yuan in revenue, a decrease of 27.7% from 2.101 billion yuan in the same period in 2021. In contrast, value-added services, which are equivalent to their revenue contribution, contributed 1.536 billion yuan in revenue, an increase of 1.9% from 1.507 billion yuan in the same period in 2021.
In contrast, mobile marketing and mobile games, which account for only a fraction of revenue, have increased or decreased. The data shows that its mobile marketing contributed revenue of 35.9 million yuan, a year-on-year decrease of 30.4%; mobile game revenue was 17.2 million yuan, a year-on-year increase of 87.3%.
In fact, the decline of Zhiwen Group has long been a signal. Back in 2019, with the decline in the freshness of unfamiliar social networking, the psychological needs of people who are keen on unfamiliar social networking are also changing quietly. The most obvious change is that users are becoming more rational in unfamiliar social networking.
In 2020, perhaps due to the impact of the epidemic, Momo gradually became silent, and Zhiwen Group has completely ended its growth since then, and its revenue has turned downward, and there is no sign of a rebound so far.
According to observations, this aspect is whether unfamiliar social interaction will eventually return to offline. The impact of the epidemic on offline dating has suppressed users' needs for offline social interaction. On the other hand, the weakening of consumption due to the epidemic cannot be ignored.
This is also reflected in Zhiwen Group's financial statement. At the same time, due to the tightening of live broadcast supervision, the "live broadcast business", the chief executive of its revenue contribution, has also declined. Therefore, Momo's "glamour" in the past is no longer, and the decline is gradually showing.
As we all know, the rapid development of the Internet in the early days was attributed to the popularity of the Internet and the growth of the number of netizens. Today, the Internet demographic dividend has come to an end, and major Internet platforms have even begun to compete in the stock market.
According to QM's "2022 China Mobile Internet Semi-Annual Report", as of the end of June, the number of domestic netizens has reached 1.19 billion, and the number of users in six major industries including mobile social networking is more than 1 billion.
When it comes to unfamiliar social platforms, the same is true for Momo and Tantan. For example, in terms of monthly active users, compared to before the acquisition of Tantan in 2018, Momo App has more than 100 million monthly active users, and until March 2021, Momo's monthly active users are still 115.3 million, and the growth is not high. obvious. Even its peak monthly active users in March 2021, and the peak of Q3 in 2019, only achieved an increase of 1.2 million monthly active users.
This also means that in terms of user data, the growth of Momo is also attenuating as the tide of the mobile Internet era subsides, and even reaches a bottleneck.
Large-scale acquisition of Tantan, or the biggest failure
Looking back at Tantan, a subsidiary of Zhiwen Group, it may be far from the expectations of its early acquisitions. Previously, a number of well-known financial media commented on the pros and cons of Momo's acquisition of Tantan under the topic that the acquisition of "Tantan" had become Momo's biggest failure.
At that time, Momo spent nearly US$760 million (including 5.3 million Momo Class A shares and US$600.9 million in cash) to acquire Tantan, which shocked the industry. However, the commercialization of Tantan APP was still in progress at that time.
After the integration of the management of both sides, Zhiwen Group also began to socialize with strangers on a larger scale, and conquered the city, and Tantan, in people's impressions, gradually became a Momo's "vassal".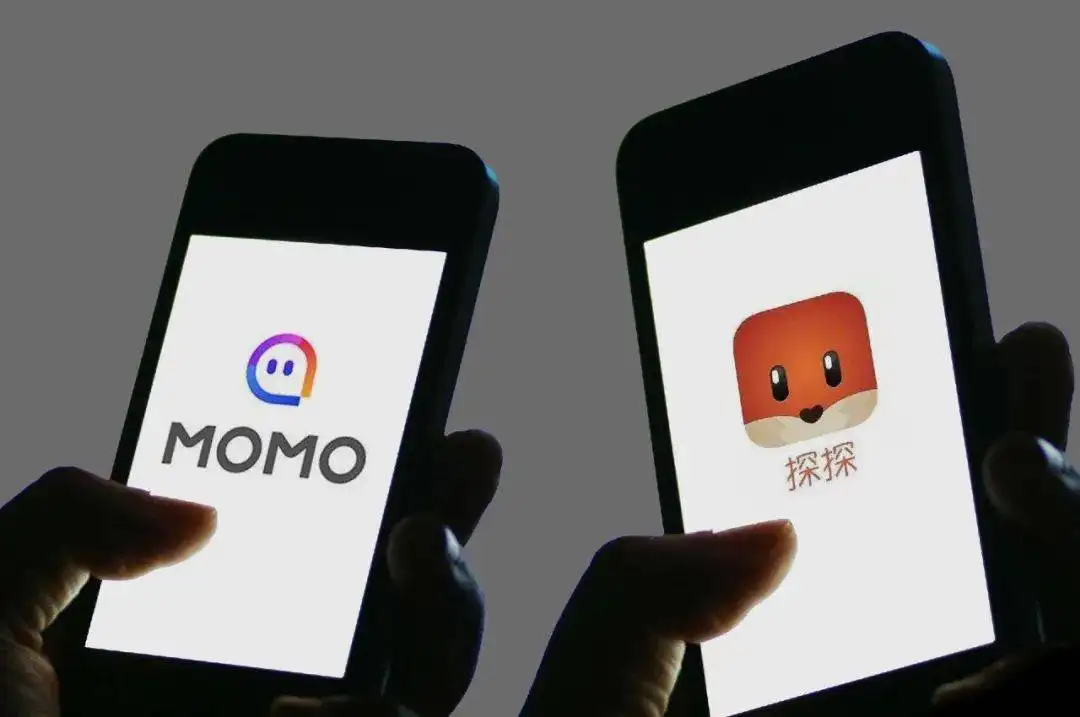 On the one hand, although the mainstream users of Momo and Tantan are male and female, they seem to complement each other, but they do not add points to their overall scale.
Data confirms that in the first three quarters of Momo's acquisition of Tantan, Momo's monthly active users grew by 22% year-on-year. After the acquisition of Tantan, the year-on-year growth rate of Momo's monthly active users did not increase. trend, but the growth rate continued to slow down.
On the other hand, although Momo's video and value-added service paying users have grown rapidly in the short term after the acquisition of Tantan, in the long run, paying users have declined. Therefore, its revenue contribution ability and profitability have always been a flaw for Zhiwen Group.
According to relevant data, since the acquisition of Tantan, the proportion of Tantan's paying users in Momo's overall payment has remained between 26.7% and 35.7%. In terms of user composition, it is understood that nearly 30% of Momo's paid users in 2019 were from Tantan, the highest in history at 35.7%.
It can be seen that the increase or decrease of Tantan's paying users will greatly affect the number of paying users of Momo. According to Zhiwen Group's Q2 financial report data, the total number of paying users of Momo App in the second quarter was 8.6 million, compared with 9.3 million in the same period in 2021.
By comparison, Tantan had 2.2 million paying users, compared to 3.1 million in the same period in 2021. The two can be described as dead lips and cold teeth. The reason is still in Tantan. It is understood that Tantan's source of income is extremely single, mainly relying on value-added service income, and then live broadcast will be launched in 2020, which will form the current dual engine of "value-added service + live broadcast service", but for Momo, it still has some icing on the cake. Taking this to reverse the trend, it still seems to be "scratching the itch".
It is worth mentioning that the result of the high degree of user overlap between the two and the heavy reliance of Momo's performance on Tantan is that Tantan's continued losses have also affected the broader market of Zhiwen Group. Looking back at the historical data of Tantan, it can be seen that Tantan, which was launched in 2014, is still in a state of loss. Although the loss has narrowed, there is still no sign of getting out of the quagmire.
In the final analysis, the user growth of Momo and Tantan may be caused by bottlenecks. And Zhiwen Group, which could not find an outlet for user growth, has become a hot potato because Tantan, a once-sweet pastry, has carried a heavy burden on its back, and anxiety is inevitable.
Diversified operations are difficult to break, and betting on live broadcasts is difficult to solve the difficulties of development
Some people in the market believe that before and after the acquisition of Tantan, Momo was slightly conservative in strategy, and even a little behind closed doors. This statement may be biased. In fact, Zhiwen Group has also been seeking changes, but with little success.
First of all, in terms of business going overseas, Zhiwen Group is also targeting the $100 billion global open social market, and its pan-entertainment social platform Soulchill focuses on the Middle East market. At the same time, after Tantan restarted the Indonesian market, it also began to gradually deepen.
But you must know that, unlike pan-entertainment applications such as Douyin, unfamiliar social networking is more affected by regional culture. In the short term, it may not be easy for such products to break cultural differences and penetrate into local culture. In addition, international giants such as facebook are also accelerating their globalization and have a strong momentum. Whether they can avoid the problem of "acclimatization" and stand out quickly will also be under long-term pressure.
Secondly, Zhiwen Group has also followed the example of Tencent and Toutiao in terms of products, and launched a variety of products, but there are few popular products. It is understood that Zhiwenqi has successively launched more than 10 new social products such as "Ka Ka", a short video social app "Duoyan", which mainly focus on shooting and chatting. Most of them operate in an independent way, but their performance is mediocre, and some have even disappeared. .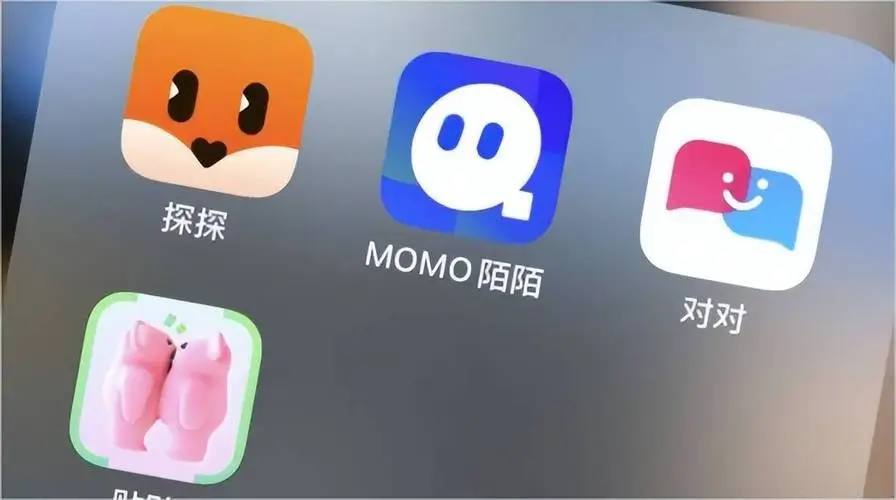 It is worth mentioning that Zhiwen Group has launched a social application, which can be described as "follow-up". Its image social software "Tie Tie" for interacting with close friends or family members has also been launched since the Spring Festival this year, although Zhiwen Group was optimistic about its performance in investment efforts and customer acquisition costs at the financial report meeting. However, more than half a year has passed, and there have not been many waves yet, which may also indicate that the hope of it becoming a popular model may be a little slim.
At the same time, the live broadcast business, which was heavily invested by Zhiwen Group, showed a decline rate of nearly 30% year-on-year. You know, its share of total revenue was 57% in the same period last year and 49% in this quarter, and its weight is shrinking significantly. As we all know, with the continuous retreat of the live broadcast boom in 2020, people's attitude towards live broadcast has long been commonplace. With the addition of major short video platforms, users' attention will be taken away, which will inevitably compress Zhiwen Group. The room for revenue growth has brought infinite anxiety to it.
Epilogue
Zhiwen Group relies on its subsidiary Momo to cut a commercial opening from the social circle of strangers. It can be said that it is one of the few "successful people" who climbed out of the dead. This also proves that its viability is beyond doubt. However, the dividends of the era that it has stepped on in the past are still no longer, and after the acquisition of Tantan, it did not add points to its basic plate, and now it is full of fatigue.
After the fundamental market is being swallowed up by the cruel reality, and its diversification strategy is unable to achieve immediate results, the predicament of Zhiwen Group can be imagined. But fortunately, even if the world changes, unfamiliar social interaction is still a rigid demand, and the track that Zhiwen Group is betting on still has a lot of room for imagination. It's just that Zhiwen Group wants to break the deadlock and return to the peak moment again, it may not be easy.


(Disclaimer: This article only represents the author's point of view and does not represent the position of Sina.com.)

This article is reproduced from: http://finance.sina.com.cn/tech/csj/2022-09-22/doc-imqqsmrn9998849.shtml
This site is for inclusion only, and the copyright belongs to the original author.