Video loading, please wait…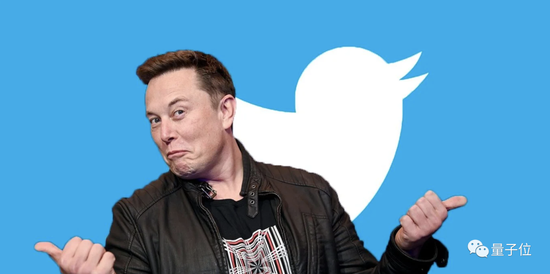 Welcome to the WeChat subscription number of "Sina Technology": techsina
Text | Xiaocha Fish and Sheep
Source: Qubit
Overnight, Musk's business empire expanded again, extending from hard technology to new media.
In just 11 days, Twitter's board of directors went from rhetorical to soft-spoken, accepting Musk's $44 billion takeover offer.
That is to say, next, as long as it is approved by Twitter shareholders and regulators, Musk can take Twitter as a whole, and it is the kind of private delisting.
And this will also make up for an important piece of the puzzle that is still missing in Musk's business map–
media.
Jie Shi, from the present – SpaceX flying in space, Tesla running on the ground, Boring digging underground tunnels, to the future – Neuralink connecting the brain with the machine, and then to the public opinion field of the virtual world, all will be taken by horses. Scratched tightly in his hands.
Therefore, as soon as the news came out, the public opinion field directly exploded.
Twitter founder Jack Dorsey directly sided with Musk, saying "Ma Yilong is the only solution I trust":
It's time to take Twitter back from Wall Street.

Musk's goal is to create a "maximum trust-inclusive, inclusive" platform, which is why I chose him.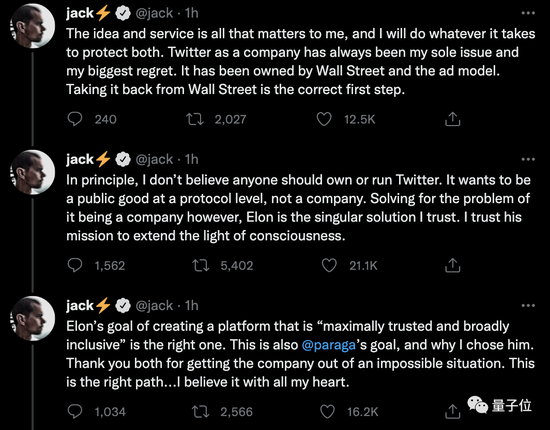 But the voice of opposition is really not small:
I don't believe Musk can have a positive impact on Twitter, and at best it's just abuse.

Some people even "run away with a bucket" and flock to Twitter's competitor, Mastodon, an open-source social platform, causing the latter's user registrations to surge overnight.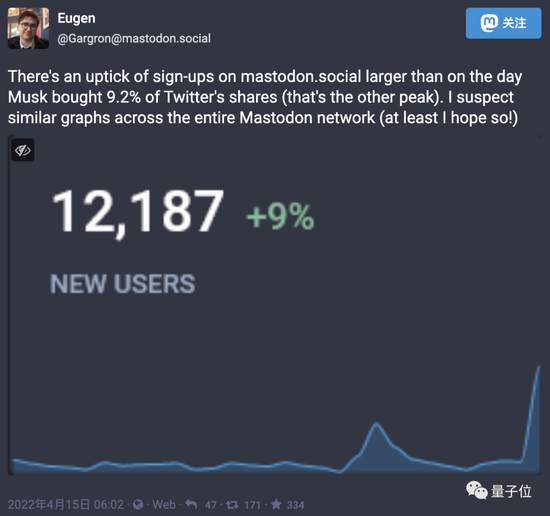 Why Musk bought Twitter
Having said that, from the sudden purchase of Twitter shares worth nearly 3 billion on April 5, to the announcement of the acquisition of Twitter on April 15, and since then, I have been in constant contact with Twitter's major shareholders to persuade it to support its acquisition plan. "In the matter of Twitter, Musk is really a resolute.
So why is he so persistent, chasing after him, even at the high price of $54.2 per share?
Note: This price represents a 38% premium to Twitter's closing price on April 1.
Musk's official caliber is:
Twitter is the Civic Square in the digital age, where discussions vital to the future of humanity will take place.

I want to improve the product with new features, open source the Twitter platform algorithm to enhance trust, and fight the bot army, verify all human users, and help Twitter become better than ever.
Musk's involvement was primarily aimed at changing Twitter's content policy and public opinion environment, as analysts had previously believed.
But as mentioned earlier, not everyone buys Musk's "freedom of speech" claim.
Twitter employees, for example, are really confused right now.
According to the New York Times, although Twitter CEO Parag Agrawal came forward to say that "Twitter will operate as normal," internal employees have not heard any explanation from the top management on the matter in the past two weeks.
Since Musk announced his intention to acquire Twitter, repeal its content-censorship policy and delist Twitter into a private company, staff members say they have been lukewarm to him.
You know, as a Twitter big V, Musk himself was also very popular within the Twitter company before.
In 2020, Twitter founder and then-CEO Jack Dorsey invited Musk as a "mystery guest" to a Twitter corporate summit.
At the time, Musk's appearance caused cheers from the audience, and Twitter employees chanted "We love you" at him.
But in fact, this kind of big capital's move into the media industry is almost a "basic exercise" for European and American business tycoons.
Previously, Bezos bought The Washington Post for $250 million and invested $5 million in Business Insider, a financial news site.
Liverpool's current owner, John Henry, bought the Boston Globe from The New York Times.
And "Time" magazine has long been wholly owned by SalesForce founder Marc Benioff.
…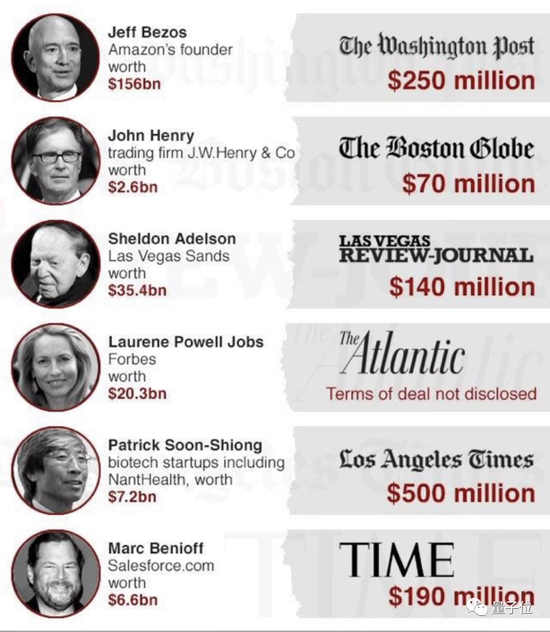 However, the amount of these previous acquisitions was not as large as the number that Musk acquired Twitter this time.
In addition, some people think that the acquisition of Twitter may be another "imaginary" by Musk.
After all, he asked the question in 2017: "How much is Twitter?"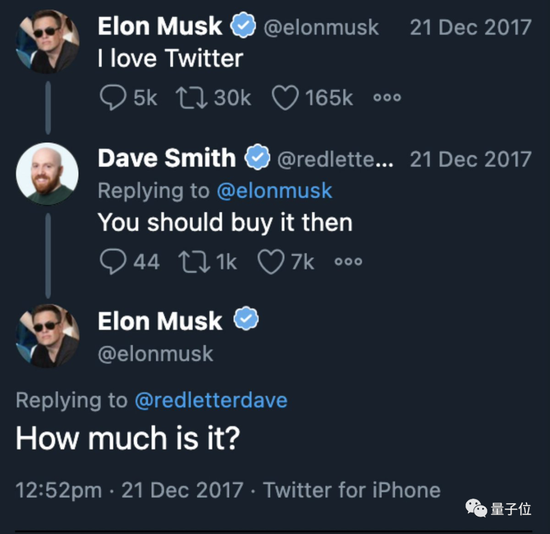 This style of behavior is reflected in SpaceX, which carries Musk's "ultimate ideal".
Musk has said that he founded SpaceX because he was disappointed with the U.S. space program and felt they were "not ambitious enough."
Musk's business empire
It is worth mentioning that the operation of this acquisition of Twitter is actually Musk's "usual method"
Twenty years ago, Musk made his first pot of gold by founding two companies, zip2 and PayPal.
With this wealth, Musk has done two great things.
The first is to create the space company SpaceX to achieve its goal of a sea of ​​stars.
The other is investing in Tesla.
In 2004, Musk invested $6.5 million in Tesla from the $100 million he received from the sale of PayPal, when Tesla's Series A funding totaled only $7.5 million.
Musk is undoubtedly Tesla's chairman and largest shareholder.
Three years later, Tesla founder and first CEO Eberhard was asked by Musk to leave the company.
Now that the Tesla company has been deeply stamped by Musk, few people can remember the original founder of Tesla.
Starting with Tesla, Musk gradually expanded his personal business map:
In 2006, he founded SolarCity, a solar energy company, which was acquired by Tesla for $2.6 billion in 2016.
In 2016, he founded Neuralink, a brain-computer interface company.
In 2016, he founded The Boring Company, an underground tunnel company.
There is also the non-profit organization OpenAI.
It can be seen that previously, Musk's goals mainly revolved around his cars and the commercialization of cutting-edge technologies.
Doing big things is one thing, but Musk has never been "silent". On the contrary, Musk, who has always been a "big mouth", regards his personal Twitter as the most important voice platform for individuals. He not only expresses his personal opinions, but even some major company events are first published on Twitter.
This approach of going in the direction of "the first Internet celebrity" has also been beaten by the US SEC.
In addition to this acquisition of Twitter, before Musk "clamored" to privatize Tesla but did not have sufficient funds, he was given a solid warning by the SEC and finally subscribed to a fine of $20 million.
Therefore, although the reasons given by Musk are high-sounding, both "open source" and "freedom", it is inevitable that the outside world will have such doubts:
From technology companies all the way to media companies, I am afraid that there is also a consideration for making a sound for myself.
If Musk's previous investments were all technology companies, this time he invested in a media company to make a sound for himself.
After all, Bezos, Musk's old nemesis, bought The Washington Post, and that's why he's protecting the Amazon empire.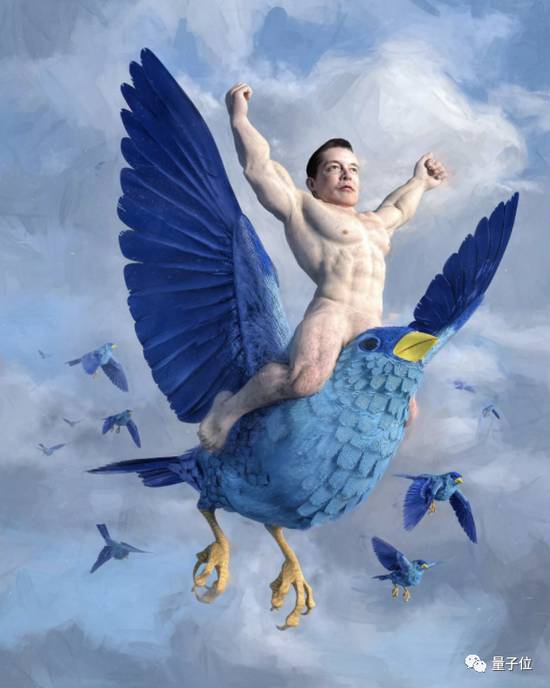 In short, 18 years have passed, and Musk has been in control of the same company as he has invested in Tesla.
The difference is that now Musk is richer, and can take out 44 billion US dollars at one time to stage the plot of the overbearing president.
One More Thing
By the way, since Musk wanted to acquire Twitter, many people have speculated whether he is going to run for the President of the United States.
Although, the answer is no.
Musk was born in South Africa, while U.S. law requires presidential candidates to be born in the United States. (manual dog head)
Reference link:
[1] https://ift.tt/kPFgl5X
[2] https://ift.tt/fQkl6rx
[3] https://ift.tt/LcQiUZm


(Disclaimer: This article only represents the author's point of view and does not represent the position of Sina.com.)

This article is reproduced from: http://finance.sina.com.cn/tech/csj/2022-04-26/doc-imcwipii6557116.shtml
This site is for inclusion only, and the copyright belongs to the original author.