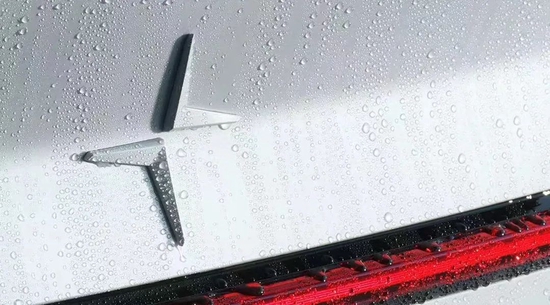 Welcome to the WeChat subscription number of "Sina Technology": techsina
Text / Zhou Xiongfei
Source: Connected Travel (ID: lianxiachuxing)
Due to the listing, the little-known Polestar has recently attracted the attention of the industry.
According to Polestar's official website, its merger with Gores Guggenheim (GGPI.US) has been approved by the latter's shareholders and completed, and the new company is expected to be listed on Nasdaq today with the stock code "PSNY" .
According to the listing method, the method adopted by Polestar for listing in the US stock market is SPAC (Special Purpose Acquisition Company). In the future, this approach will also be adopted to achieve listing.
The reason why Polestar is pursuing a rapid listing is also because its own situation is not very optimistic.
According to Wired, Polestar was previously Volvo's high-performance research department dedicated to electrification. After Volvo was acquired by Geely, the Polestar brand was officially established in 2017 and became a Geely passenger car. A sub-brand of the business.

Schematic diagram of Geely's passenger car business layout, screenshot from Geely Group's official website
After the brand became independent, under the leadership of Geely, Polestar embarked on a road of development of high-end new energy vehicles, and imitated and benchmarked Tesla at the product level, so as to reveal to the outside world that Geely wanted to borrow Polestar. The ambition to build the "next Tesla".
But it turns out that after a few years of development, Polestar is getting farther and farther away from Tesla.
In terms of business, Polestar's new energy vehicle sales not only include the domestic market, but also face the global market, but in terms of sales performance, its global sales in 2021 will only be 29,000 vehicles. Sla's sales in the same period were 935,700 units, almost 32 times that of Polestar.
Behind the decline in sales, it reflects the dual dilemma of Polestar's Chinese market and overseas markets. In terms of segmentation, in the Chinese market, the brand Polestar is basically unknown to consumers, so that it has been in a marginalized situation all the year round.
In contrast, Polestar's performance in overseas markets is slightly better, but if compared with Tesla, BBA and other car companies, it also does not have much advantage.
Seeing that Polestar not only failed to become the "next Tesla" according to the previous plan, but also put itself in the predicament of low sales, Geely, as the parent company, is eager to send it to the market, and it is possible to continue its own in the future. "Tesla" dream.
However, it is not easy for Geely to realize this dream.
1
Polestar who has been chasing the listing
Polestar, finally came to the front of Nasdaq.
Based on the documents previously submitted by Polestar to the American Stock Exchange (SEC), it plans to officially land on Nasdaq today through a merger with Gores Guggenheim. 20 billion US dollars, it should be noted that this valuation is equivalent to the sum of the valuations of Xiaopeng Motors and Li Auto's US stock market listings.
"Given that the current market environment of the U.S. stock market is no better than that of 2020, Polestar can only make its own valuation higher in order to gain the trust of investors and raise more funds." An investor who has been concerned about the new energy vehicle industry all the year round This is indicated for connected trips.
Based on this valuation, Polestar plans to raise at least 850 million US dollars (equivalent to 5.7 billion yuan) through the listing, but to obtain this financing, the premise is that Gores Guggenheim shareholders approve the merger. According to the latest news from Polestar's official website, the merger of Polestar and Gores Guggenheim has been completed, and the new company name is still "Polestar".
According to the official website of Polestar, Polestar started trading immediately after it landed on Nasdaq today, and the listing bell ceremony was scheduled to be held on the 28th of this month to celebrate its successful landing on the public trading market.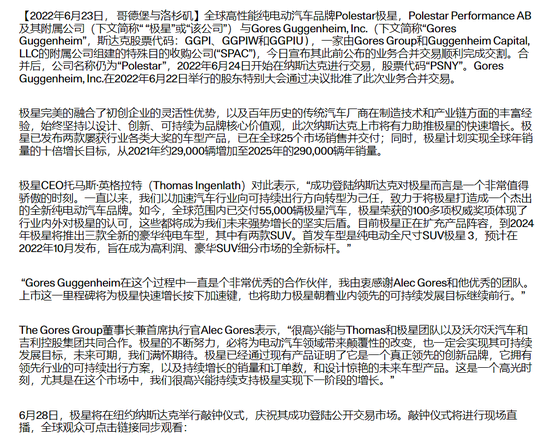 Polestar announced the listing of US stocks, screenshots from Polestar's official website
Based on this information, Polestar's listing today is a certainty. Behind this, Polestar has been preparing for this listing for a long time.
As early as early 2019, Volvo Car Group CEO Hanken Samuelsson said in an interview that in the future, more outside investors will be introduced for Polestar, and even push for its IPO to go public one day.
At that time, only two years had passed since the official and independent development of the Polestar brand, so the speech to send the Polestar IPO was regarded as a slogan by many people in the industry. But I never thought that in a media interview in 2020, Polestar Motors CEO Thomas Ingrat also said that "IPO is an important goal of the company's medium and long-term development."
At that time, Bloomberg and Reuters also revealed that Polestar was negotiating with some investors and planned to raise its valuation in order to raise more funds in future IPOs. From this, the industry knows that Polestar is really promoting its own listing.
By last year, the news about Polestar's listing began to become more and more.
First in March last year, Reuters reported that Polestar was considering an IPO as soon as 2021. As for the listing location, the company is considering an initial public offering (IPO) in the United States or Hong Kong, or with a special purpose acquisition company. Merger listing, that is, listing through SPAC.
In response to this news, Polestar quickly responded that it would not refuse to be listed through SPAC, but there is no clear listing time.
The following month, Polestar announced that it had obtained US$550 million in financing. All of the investors were long-term capital, including Chongqing Chengxing Equity Investment Fund Partnership (Limited Partnership), Zibo Financial Holdings Co., Ltd., and Zibo High-tech Industrial Investment. Co., Ltd., I Cube Capital Fund under SK Group of South Korea, etc.
While obtaining financing, Polestar also stated that it is in contact with more international investors for follow-up financing. If the rumors of Polestar's listing were all before, then the listing rumors were confirmed in September last year.
At the end of September last year, Polestar announced that it intends to merge with Gores Guggenheim and list it on NASDAQ through SPAC. After the merger, the shareholders of the new company will include the existing shareholders of Polestar, Gores Guggenheim Inc. Along with other public and private investors, the transaction is expected to close in the first half of 2022.
To achieve this goal, Polestar made early contact with Gores Guggenheim. The latter, which was established in Delaware on December 21, 2020, is a Nasdaq-listed "blank check company" jointly established by the US private equity firm Gores Group and a subsidiary of Wall Street financial giant Guggenheim Capital.
In other words, the listing of Polestar is the same as that of Faraday Future (FF), which is achieved through SPAC. This method is different from "IPO listing" and "backdoor listing". It first builds a shell, raises funds, and then becomes a listed company by merging "shell" companies.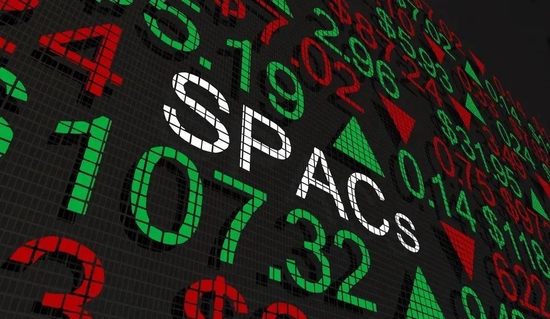 This listing method has the advantages of short capital injection time, low cost, and simple process, so it is chosen by more and more companies when listing.
As Polestar officially announced the launch of its listing, its listing process began to move forward. Earlier this month, Nathan Forshaw, president of Polestar China and Asia Pacific, revealed that Polestar's plan to list on Nasdaq in the form of a SPAC is in progress, and the listing is expected to be completed in the first half of this year.
The voice just fell. Polestar will officially land on Nasdaq today, and it has not exceeded the official deadline of "listing in the first half of this year".
From Polestar's early listing plan to its choice of a SPAC method that can go public faster, it can be seen that Polestar is trying its best to promote its own early listing. The reason behind this may be that Polestar has fallen into a bigger predicament.
2
Polestar and Tesla, farther and farther apart
When it comes to Polestar, many people know that it began to develop independently in 2017, but before that, the brand had a little-known development experience.
In 1996, Polestar was established, but at that time it was still a car modification and repair company serving the Volvo racing team. Due to its stable performance and technical strength, it was subsequently selected as a performance partner by Volvo and officially authorized by Volvo's aftermarket modified engine program.
Based on the affirmation of Volvo's official cooperation, many people at that time believed that Polestar would enter the fast lane of development under the endorsement of Volvo. But in 2010, they first waited for Volvo to change.
In August of that year, Geely spent a huge sum of US$1.8 billion to acquire Volvo, which was regarded by Ford as a "burden". Since the market value of the former was only more than 3 billion yuan at that time, while the market value of Volvo remained at about 13.6 billion yuan in the same period, so that That acquisition was also called "snake swallowing elephant" by the media at that time.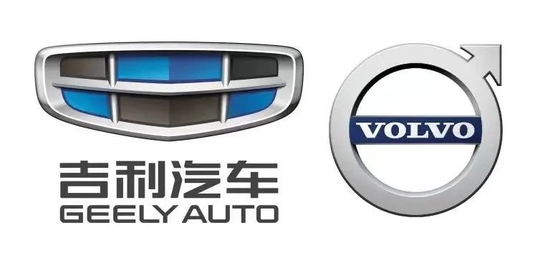 Tuyuan Geely Automobile official website
With the blessing of Geely, Volvo's development has also entered the fast lane. In the fourth year of the acquisition, Geely and Volvo jointly invested to build a new SPA platform, and the Volvo S90 and XC60 built by the latter based on this new platform were well received by the market.
Driven by this favorable situation, Volvo's global sales reached 503,100 units in 2015, setting a historic sales record since the brand was born 88 years ago. With this sales volume, Volvo achieved revenue of SEK 164.248 billion that year, an increase of 70 times compared to the revenue of SEK 2.34 billion when it was acquired in 2010.
With money, Volvo thought of Polestar, which had been serving itself all the year round, and made a wholly-owned acquisition that year. Polestar also officially joined Volvo's arms and became Volvo's electrified high-performance research department.
In those years, Geely, which acquired Volvo, also launched the "Blue Geely Plan", announcing the transition to new energy business, and soon launched new energy models such as Emgrand EV and Emgrand GSe. At the beginning, these two models achieved better sales performance because there were not many players in the market. According to data from the China Passenger Transport Association, more than 40,000 Emgrand EV models were sold in the two years from 2015 to 2016.
Although Geely gained a certain advantage in the new energy vehicle industry in those few years by virtue of the good sales of the Emgrand brand, since the price of the Emgrand's models was below 150,000 yuan, it created an image in the perception of many consumers. The low-end image of the Geely brand.
After seeing this reality, Geely began to try to change.
In October 2017, Geely and Volvo jointly announced that Polestar was separated from Volvo and officially started to develop as an independent new energy vehicle brand. At the same time, Polestar also joined Geely's new energy product series as a new energy brand. .
Geely will make such a choice because Polestar is born out of the high-end brand Volvo. With the help of Polestar, it can achieve its own new energy business "high". As a result, Geely Chairman Li Shufu set the tone at the beginning of Polestar's independent development: "Qing (Polestar) is better than blue from blue (Volvo)."
In order to achieve this goal, under the leadership of Li Shufu, Polestar began to learn from the famous Tesla at that time to develop its own business.
If you are familiar with Tesla's development, you can know that its first product is a two-door pure electric sports sports car called Roadster, which was officially released in 2008 and priced from $109,000 (about 730,000 RMB). The launch of this model has also become the world's first mass-produced electric sports car.
To learn is to start from scratch. In the year the Polestar brand was established, it launched its first model, the Polestar 1. This model has the same positioning as the Roadster. It is a two-door sports sports car, but the difference is that the power mode used by the Polestar 1 is a plug-in hybrid, and its price is also as high as 1.45 million yuan.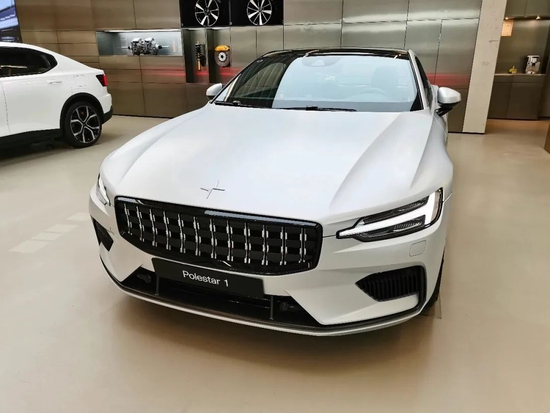 Polestar 1, source Polestar official micro
Although the price is more than double that of Tesla's Roadster, according to Polestar's official introduction, Polestar 1 has more advanced technologies, such as the lack of mileage anxiety based on the hybrid system, and the combination of the industry at that time. Leading chassis technology and carbon fiber body technology made Polestar 1 the best electric coupe in the industry at that time.
Under such official tout, Polestar 1 did attract extensive attention both inside and outside the industry at that time. But it turned out that Polestar 1 didn't get off to a good start for Polestar.
Two years after the release of Polestar 1, Polestar stated in November 2019 that it had received so many orders for Polestar 1 that it exceeded Polestar's first-year production capacity. However, according to data from the Passenger Federation, only 24 Polestar 1s were sold in the Chinese market in 2020, less than one-tenth of Polestar's "limited sales of 500 units a year".
Perhaps it was expected that Polestar 1 would lose the first battle. In order to make Polestar the "next Tesla", Geely launched Polestar 2, its second product, at the same time that Polestar 1 went on sale.
In April 2019, the Polestar 2 was officially launched. Unlike the Polestar 1, its price was much lower, with a price range of 298,000-418,000 yuan. It was positioned as a pure electric compact car. As a result, this model is regarded by the industry as a product under the Polestar brand.
In order to make this car more concerned by consumers, Geely once made a high-profile claim that this car was born to be the standard Tesla Model 3, and said that this car will be sold globally, and its goal is to achieve 50,000 in two to three years. annual sales of more than 100 vehicles.
Unfortunately, the more volume Polestar 2 did not support this sales target. In 2020, only 341 units of the Polestar 2 were sold in the Chinese market. At that time, Polestar achieved only about 10,000 sales worldwide with its Polestar 1 and Polestar 2 models.
In order to promote the growth of sales, Polestar has reduced the price of Polestar 2 in 2021, and the price of the high-end version of this model has been reduced by 160,000 yuan from 418,000 yuan to 358,000 yuan.
But by the end of last year, the price cut didn't get Polestar much sales. According to the official disclosure of Polestar, Polestar 1 and Polestar 2 achieved a total of 29,000 sales worldwide throughout the year. In the same year, Tesla sold a total of 935,700 vehicles.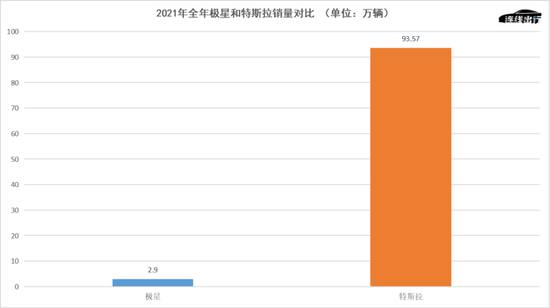 Polestar and Tesla sales comparison for the whole year of 2021
This means that Polestar has experienced 4 years of development since its independent development in 2017. It has not only failed to achieve the goal of accumulative annual sales of 50,000 vehicles only by relying on Polestar 2, but also has a huge distance from Tesla. do not.
After experiencing the decline of the development of the two models, Polestar has been in a situation of "losing its name" in the current new energy vehicle battlefield. In order to make Polestar the "next Tesla", Geely had to pin its hopes on the launch of this brand.
3
Will the listing of Polestar make Geely realize the dream of "Tesla"?
It is undeniable that the Chinese market is now crucial to the development of many new energy vehicle companies.
Take Tesla for example. Since the end of 2019, after the Tesla Shanghai Super Factory was put into operation, this factory has gradually become one of the factories that contribute the most production capacity among its global factories. Coupled with the enthusiasm of domestic consumers for Tesla products, the Chinese market It once became "half of the country" that contributed to Tesla's global sales.
In June this year, at the opening ceremony of the 3rd MNC Leaders Qingdao Summit, Tao Lin, Tesla's global vice president, affirmed the Shanghai factory, she believed that "Shanghai Gigafactory is continuing to become Tesla's most important export base. In 2021, the Shanghai plant will deliver more than 480,000 pure electric vehicles to global users, contributing half of Tesla's global deliveries."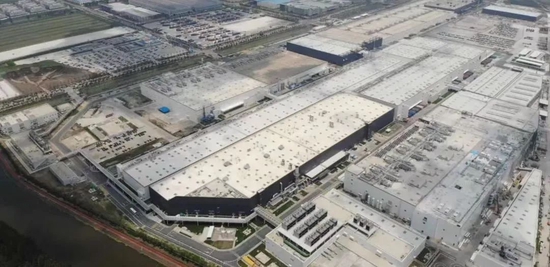 Tesla Shanghai Gigafactory, picture source Tesla official WeChat
In order to consolidate such advantages, Tesla is further deepening its layout in the Chinese market. In 2020, Tesla said it would establish a design center in China to design "electric vehicles for the international market." At the end of the year, Tesla began to recruit talents, and the position of design director required more than 20 years of work in an international car factory. Experience, and to understand and be familiar with the Chinese market.
In February this year, the Beijing Municipal People's Government issued a notice on the "2022 Municipal Government Work Report Key Task List", which listed the 2022 Municipal Government Work Report Key Task List. Among them, construction projects such as Tesla Design Center and Xiaomi Automobile Manufacturing Plant are among them, which also means that the long-rumored Tesla Design Center may land in Beijing.
In contrast, Polestar, according to its official website, has two major production plants in the Chinese market, namely the Chengdu production base and the Zhejiang Taizhou factory; in terms of stores, there are already in Beijing, Shanghai, Guangzhou, Shenzhen, Hangzhou, Chengdu, etc. There are Polestar Spaces in first- and second-tier cities.
However, according to its official website, by the end of 2021, it will build 25 Polestar stores and 51 authorized service centers in the domestic market, compared with 240 experience stores and service centers in China by the end of the same year. The latter has almost three times as many stores as the former.
In addition to the lack of sales channels, according to the Daily Economic News, a person close to Polestar said that the research and development of vehicles in Polestar is completely controlled by foreign personnel, and the Chinese personnel have no right to speak, and will not consider it. What kind of products does the Chinese market need?
According to Zhang Xiang, Dean of the New Energy Vehicle Technology Research Institute of Jiangxi New Energy Technology Vocational College, based on the fact that Polestar has less layout in the Chinese market all the year round, and at the same time does not consider the product attributes required by Chinese consumers, it can be said that Polestar is very good. To a large extent, it does not pay attention to the Chinese market, or it only uses China as a simple foundry.
Under the influence of these factors, Polestar may be placed in a situation where no one cares about the Chinese market, thus determining the decline of the global market.
For this point, Polestar may also be aware of this, so it has proposed many plans to deepen the layout of the Chinese market after listing.
According to the roadshow document released by Polestar on the SEC's official website, it plans to launch a new model every year until 2025, including Polestar 3, Polestar 4 and Polestar 5. According to Nathan Forshaw, President of Polestar China and Asia Pacific, these three products in the future will be well suited to the needs of the Chinese market. For example, Polestar 3/4 are all SUV models, taking into account the needs of Chinese consumers. preference.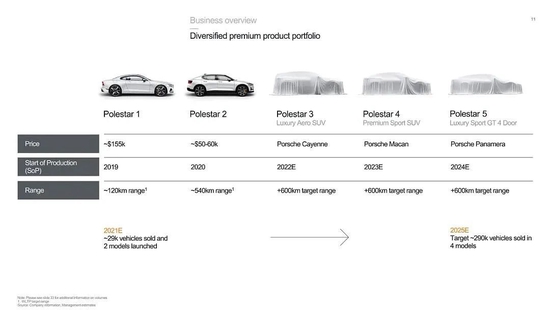 Polestar's future model plan, screenshots from Polestar's listing roadshow document
In addition, in terms of sales channels, according to Polestar's plan, by the end of 2022, the number of retail outlets in the Chinese market will increase from 20 in 2021 to 50, focusing on 30 core cities.
However, from the perspective of the industry, even if Polestar announces that it will deploy these actions after listing, it is likely that it will not be able to change its decline in the global market.
On October 16, 2020, Polestar filed a recall document with the State Administration for Market Regulation, which showed that Polestar decided to recall the 2021 domestic Polestar models produced from December 25, 2019 to September 8, 2020 from now on. Star 2 first edition cars, a total of 110 vehicles.
The recall is due to an internal logic issue with the in-vehicle Power Battery Energy Control Module (BECM) software that causes the electronic control unit to reset intermittently. When this happens, the high-voltage system in the vehicle will be disconnected, which may cause the vehicle to suddenly lose power while driving, posing a safety hazard.
It should be noted that Polestar sold a total of 341 Polestar 2s in China in 2020, which also means that the recall that year involved 1/3 of the total domestic sales that year.
As everyone knows, just a few days after this recall announcement was issued, Polestar announced that it would recall the Polestar 2 models globally. The reason for the recall is mainly that the relevant car owners found that the inverter, high-pressure coolant heater and other components in the car had major defects. Polestar was forced to recall a total of 8,287 vehicles from around the world, and this recall accounted for about 80% of Polestar's total global sales that year.
In addition to the poor product quality, Polestar's product strength is also relatively weak.
Take the Polestar 2, which Polestar claims to be the benchmark for the Tesla Model 3. According to Autohome data, the maximum speed range of the 2021 Polestar 2 is 160-205km/h, and the 0-100km/h acceleration range is 7.4-4.7 seconds; in comparison, the Model 3 performs better in both aspects. To be better, the former index is 225-261km/h, and the latter index is 6.1-3.3 seconds.
In terms of cruising range, the range of Polestar 2 is 485-512 kilometers, while the cruising range of Model 3 is 556-675 kilometers. There is also a gap between the two.
In addition, in the aspect of intelligence that is increasingly valued, since Polestar's products are all from Volvo's SPA platform, in the industry's view, this platform has obvious advantages in electrification, and has no battery system, automatic driving, etc. How many highlights.
More importantly, in Zhang Xiang's view, with the strong presence of the high-end new energy brand Jikr in Geely's new energy product system, it may be difficult for Geely and Volvo to pay attention to Jixing after it goes public. even remain marginalized.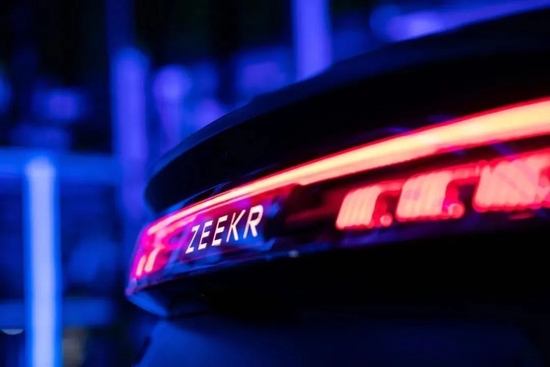 Figure source krypton ZEEKR official micro
Based on this, coupled with the combined influence of factors such as the poor quality of Polestar's products and the weak brand power, consumers have no longer trusted and optimistic about its brand. Even if Polestar is successfully launched today, it may be difficult to change its previous position in The declining position in the global new energy vehicle market, not to mention helping Geely realize the "Tesla" dream.
"For Polestar, the US stock market listing is only the first step. After that, it needs to further upgrade the technology and quality of the model, and more work needs to be done in terms of intelligence." Zhang Junyi, an expert in the field of travel, said about Connected Travel express.
In other words, if Polestar doesn't work on the product itself after it goes public, it may still be an unknown dilemma waiting for it.
(The header image of this article comes from Polestar's official WeChat account.)

This article is reproduced from: http://finance.sina.com.cn/tech/csj/2022-06-24/doc-imizmscu8517454.shtml
This site is for inclusion only, and the copyright belongs to the original author.