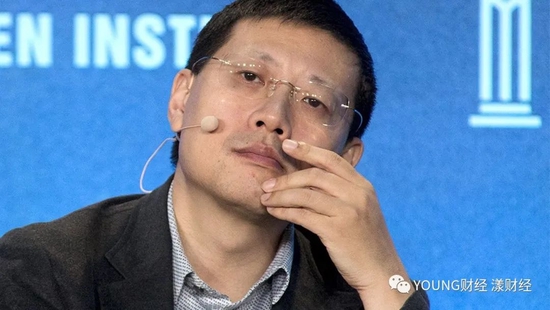 Welcome to the WeChat subscription number of "Sina Technology": techsina
Text / Xu Aizhi
Source/YOUNG Finance Yang Finance (ID: youngcaijing)
Zhou Hongyi used two animals to describe Shen Nanpeng, the founder and CEO of Sequoia China, a shark and a Doberman. These two stark, binary oppositional animal images seem to cover Shen Nanpeng's personality traits. He is passionate and rational, proud and humble, tough and gentle. He has no time for small talk, and he trots all the way to interviews. He rarely shows his emotions, so that the media want to spy on his spiritual world. In 1999, he saw fireworks all over the Silicon Valley town at a friend's house in Los Altos. Will he feel deeply lonely after the fireworks go out?
Will Shen Nanpeng be lonely? Do you occasionally feel empty? What does he think about when climbing a mountain?
Shen Nanpeng, the global managing partner of Sequoia Capital, was asked these three questions. His responses were: "I've never felt lonely," and "What is nothingness?", and "Don't think. I'm not a person who thinks every day."
An investor told me that she understood what this "loneliness" the reporter was asking about. "That's the desolation and loneliness that, in the eyes of ordinary people, is too cold to be at a high place, and no one can do anything about it."
"Every time I see Shen Nanpeng, I think of a Doberman (dog)". Zhou Hongyi, who had known Shen Nanpeng in his early years, said, "It's a little rude to say that, but he's all fighting spirit."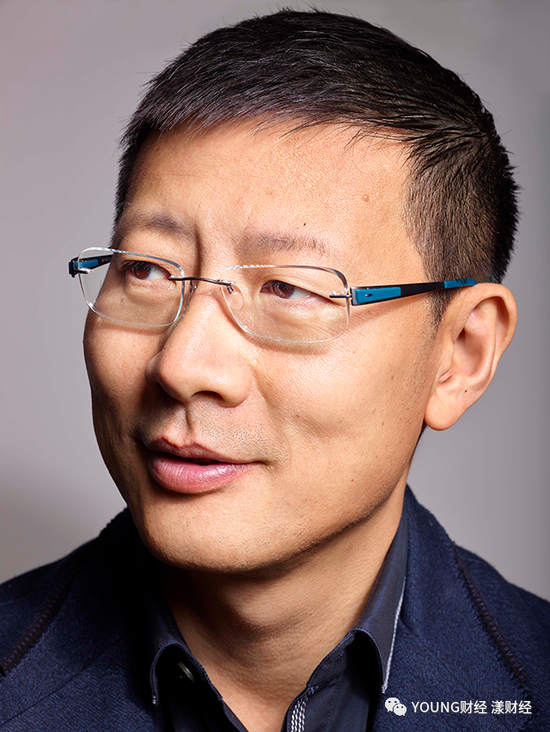 ■Shen Nanpeng said that he was never alone
In 1999, on the National Day of the United States, a fireworks bloomed in Silicon Valley…
Shen Nanpeng has no time to be lonely. In 2021, in the ranking of investment institutions with the largest number of newly listed companies, Sequoia China ranked first with 21 companies.
He was a man who used three mobile phones to keep in touch with the outside world. Many years ago, his friend Zhou Hongyi, the founder of the invested company 360, said, "He does things like stepping on Hot Wheels. He has a meeting with you, takes a phone call every now and then returns an email, and handles any emails at the same time. I will call you immediately when I encounter something, and then tell you to finish it. I can't wait to stare at you and do it to him immediately. It is also very executive. Every time I see Shen Nanpeng, he is more optimistic, and he is rarely worried. Rarely depressed".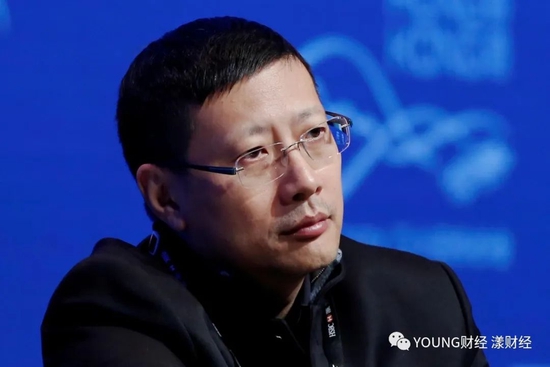 ■Shen Nanpeng in contemplation
The slightly soft texture of the media was easily resolved by Shen Nanpeng.
What outsiders saw was the lonely dark sky after the fireworks bloomed, while Shen Nanpeng saw only money.
■Los Altos Hills
What made Shen Nanpeng unforgettable and promoted his career change was a firework. This is also the story that he took the trouble to mention when he was interviewed and gave a speech.
It was 1999, and he was celebrating National Day at the house of an American friend in Los Altos. Standing on the hillside, I saw that all the small towns in Silicon Valley were setting off festive fireworks at their own expense. He lamented that Silicon Valley got rich through technology. That's when he decided to bring the Silicon Valley model and Internet products to China, amplify them, multiply China's population base, and make a big cake. He chose Expedia, a travel comparison product, and returned to China to start Ctrip.
Ctrip International was established in the Cayman Islands in 2000 and listed on Nasdaq in 2003 after three rounds of financing.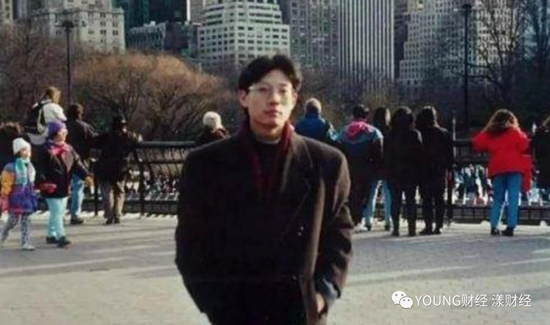 ■After returning to China for more than ten years, Shen Nanpeng still likes to mix Chinese and English when speaking. It seems that which words are spoken in Chinese will bring a sense of shame. For example, when talking about the characteristics of outstanding entrepreneurs, he believes that the first important thing is to have a mission And drive (sense of mission and driving force); entrepreneurial success requires luck to obtain.
In September 2005, Shen Nanpeng, another founding partner, Zhang Fan, and Sequoia Capital (Sequoia Capital) founded the Sequoia Capital China Fund.
With the aura of Red Mountain America, Shen Nanpeng's Sequoia China has become the top of the venture capital circle. Initially, Sequoia China's LP (Limited Partnership) was in the United States, and the exit channel was also in the American market. Later, in order to expand the source of projects, Shen Nanpeng Added domestic VCs for Sequoia China, and also began to cooperate with the government.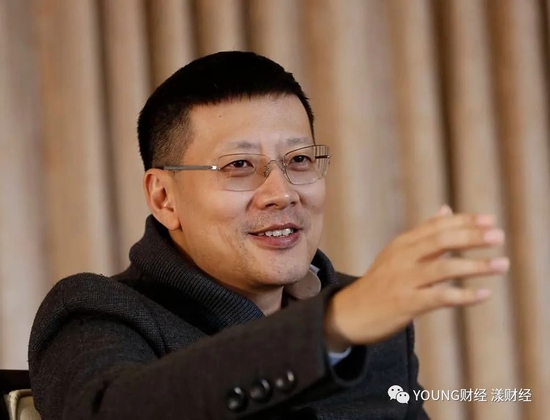 ■Shen Nanpeng's friends commented that he looks like a modest gentleman on the surface, but he is actually an activist
Friends who are familiar with Shen Nanpeng think that he is always hungry, like a shark in a suit, like a cheetah smelling blood, always in a state of hunting: "On the surface, he is a humble gentleman, and he moves very quickly."
Shen Nanpeng is a quick thinker and a shrewd strategist in the eyes of current colleagues and former colleagues, investors who work with or compete with each other, and entrepreneurs who have taken money from him. A ruthless trader, someone who has no time for small talk and rarely shows his emotions.
This is consistent with his hurried and sometimes trotted appearance, his fast and organized speech, and his well-thought-out image of the questions asked by the interviewer. It is said that in Sequoia China, time is a scarcer resource of capital. Shen Nanpeng said that return on capital is something that all funds can see, but "we look at another word, return on time, hourly".
■Shen Nanpeng at the 2017 Annual Investment Conference of Everbright Holdings
Sequoia China and Zhang Lei's Hillhouse Capital founded by Shen Nanpeng are the top star-level investment institutions in China.
The former is famous for investing in many Internet tracks, so that the media often describe him as "half the Internet" and "the man who bought the Internet", while the latter is famous for several large investments such as Tencent, JD.com and Blue Moon.
Left: Zhang Lei of Hillhouse Capital and Shen Nanpeng of Sequoia Capital
Different from Zhang Lei, Shen Nanpeng rarely talks about the words of value investment and long-termism.
Only in the early development of Sequoia in China, he frequently stood up for show, combing his hair, wearing gold-rimmed glasses, and a famous watch. He was 1.8 meters tall and could afford the word Yushu Linfeng.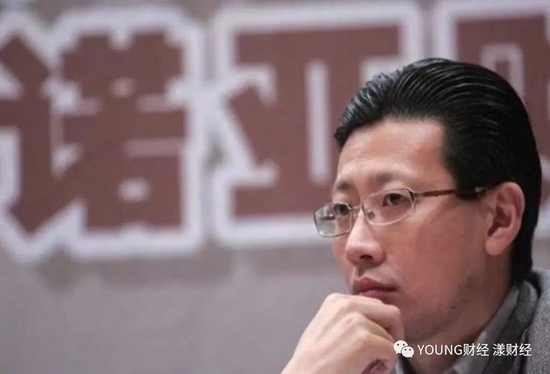 ■Early shape of Shen Nanpeng
Later, Shen Nanpeng returned to the basics, with short and well-behaved short hair, wearing glasses that are frameless and transparent, and did not wear a watch or ring, which was clean and simple. Makeup artists apply makeup to his thin, short brows only before an interview.
He wears high-quality suits with simple designs and stable colors, and leather shoes on important occasions, most of the time a pair of sneakers with a white background and a black surface.
His office is on the 36th floor of China Central Place, with paintings by Munk and Wang Qibo. Some media went to interview and found that "Jiang Xun Said Song Ci" and "Story of Art" were on the table at that time. Shen Nanpeng said that he has no talent for art appreciation, but his daughter likes to paint, and he often goes to art exhibitions and museums with his wife in recent years.
But Shen Nanpeng believes that the art of investing has nothing to do with beauty, the core is imagination, and the industry has imagination.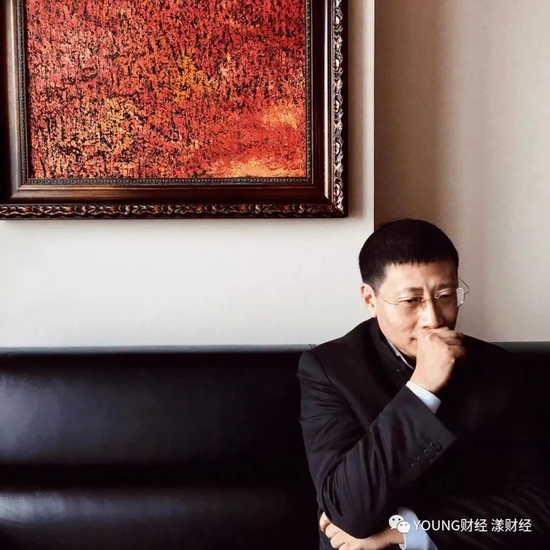 ■Munk and Wang Qibo's oil paintings hang on the wall of Shen Nanpeng's office
Continue to reduce the holdings of Meituan, with a cumulative cash out of more than 50 billion Hong Kong dollars
In 2014, someone found that "Shen Nanpeng is much more peaceful". He said, "Our investment philosophy has not changed much. I have said everything I should have said before, and there is nothing that needs to be added."
As early as when Sequoia China was founded, Shen Nanpeng did not dare to be so relaxed.
Despite the halo of Sequoia America, venture capital was not yet popular around 2005, and Sequoia China was even more of a sprout. At 10 o'clock in the morning when Sequoia and Wang Xing made their first phone call, Wang Xing, who was sleeping, heard someone introduce himself as "a venture capital fund called Sequoia Capital". He said, "Sequoia? Never heard of it."
The other party had to say: "also called sequoia capital".
On occasions that required appearances in the past two years, such as the signing ceremony of investing in Leap Motor, Shen Nanpeng was the platform of the company. He emphasized again: We are the entrepreneurs behind the entrepreneurs.
What Shen Nanpeng and Zhang Lei have in common are not only studying at Yale, but also optimistic about China. Shen proposed Long China, Zhang proposed Shigekura China.
The person who knows the current affairs is Junjie. The success of Sequoia is inseparable from the Chinese economy, especially the development dividends brought by the new economy and the Internet: Shen Nanpeng's Sequoia has taken over the top three e-commerce platforms in China: Alibaba, JD.com, and Pinduoduo. It is also the only investment institution that invests in TMD (Toutiao, Meituan, Didi) platforms at the same time.
But a massive sell-off begins in 2021.
A large number of shares of Chinese Internet companies were sold by Sequoia China, including No. 9 company listed on the Science and Technology Innovation Board (corresponding to a market value of about 2.1 billion yuan), which reduced its holdings of Pinduoduo by 200 million yuan. In September, Sequoia sold 30 million US dollars. Dada Group stock.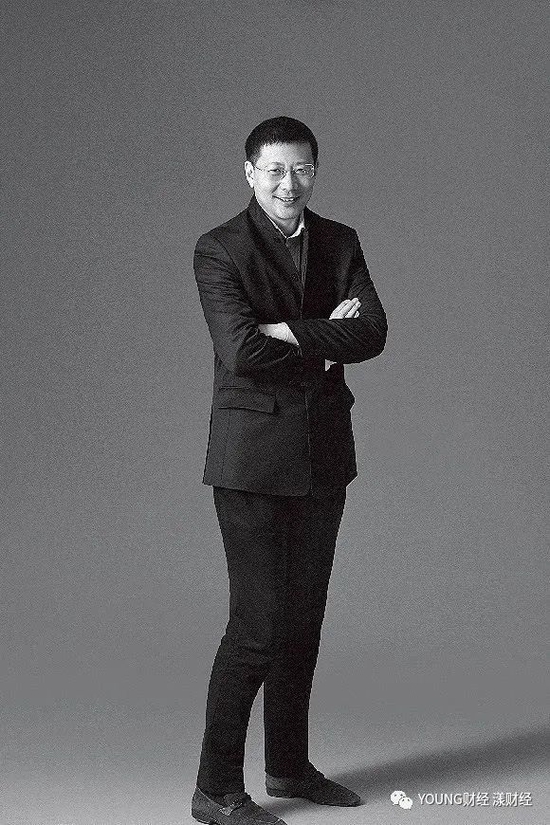 ■Shen Nanpeng has given up gold-rimmed glasses, big backs and famous watches in recent years, and has become gentle and low-key
In October last year, Meituan was punished. This spring, Sequoia China successively reduced its holdings of Meituan: on March 31, it reduced its holdings of 25.578 million Meituan shares, cashing out HK$3.934 billion; on April 6, Shen reduced its holdings by 12.964 million shares again. , cashed out HK$2.097 billion. In September 2010, Shen Nanpeng invested in Meituan, holding 22.5% of Meituan's shares, but now the amount has dropped to 3.98%, and currently only holds 218.78 million shares.
Since the listing of Meituan, the capital of Sequoia has exceeded HK$50 billion.
Although Wang Xing said in an interview with the media in 2015 that Sequoia is the only fund that has been investing from Meituan A to D rounds, Shen Nanpeng has never urged him to go public or raise funds. Shen Nanpeng once said, "Blessing of invested companies is a manifestation of support for entrepreneurs, and you must protect what you have invested in before."
Today's continued reduction in Meituan's holdings clearly goes against Shen's practice of "increasing positions in leading companies" to ensure return on investment during a period of economic downturn. This may be the time to complete the rate of return within the time limit agreed by the fund partners, or Sequoia Capital is no longer optimistic about the industries and companies that continue to decline.
In recent years, Shen Nanpeng has focused his investment on emerging investment themes such as carbon neutrality, intelligent robots, and intelligent medical care that are closely aligned with China's economic development trends.
The investment in some new tracks is also confusing. For example, it will be listed on the Hong Kong stock market in the near future. Jiaoxia, an outdoor brand that relies on red and star marketing to develop rapidly, has also invested in the A round of Sequoia. In November 2015, Sequoia Capital participated in Jiaoxia's A round of financing with US$5.68 million. After the investment, Jiaoxia was valued at US$29 million. However, Sequoia invested at a low level, and some institutions took over at a high price later.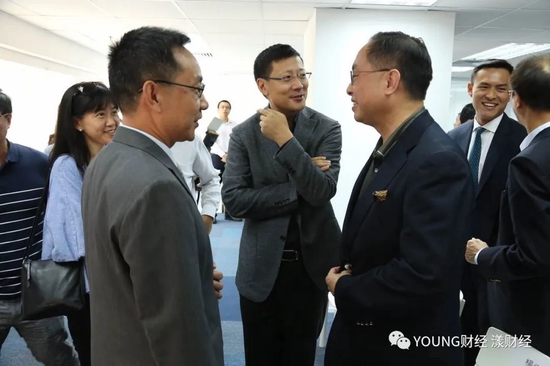 ■Shen Nanpeng in the gap between the meeting
Shen Nanpeng will do a reflection every year to reflect on what he did wrong this year. For example, which companies look good and can be listed quickly, "to earn the price difference between the primary and secondary markets, let's invest", and there are times when you can't overcome the weakness of human nature and can't resist the temptation.
He hoped to make fewer mistakes.
The multi-faceted Shen Nanpeng, the Olympian champion of the investment circle…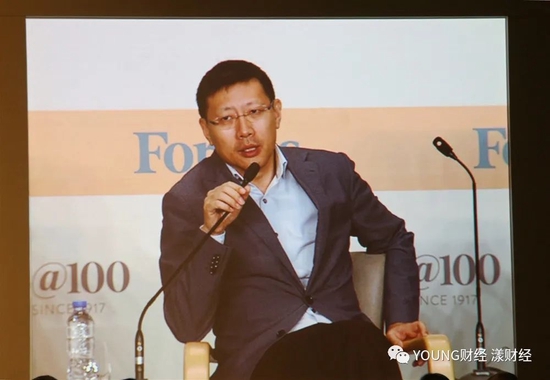 ■Shen Nanpeng speaks at public events
Shen Nanpeng has many labels, and the founder has three titles: Sequoia Capital, Ctrip and Ziru Hotel. In addition, he is a math prodigy and the youngest director of Deutsche Bank. He has the image of a devoted man. This tall, elegant and graceful multi-gold man said that he only loves his wife alone.
From 2017 to 2022, "Forbes" magazine included him in the "World's Best Investors" list (the top three consecutively), and he is said to be the first Chinese to receive this honor.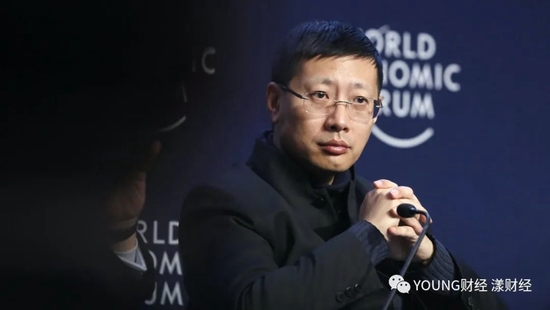 ■Shen Nanpeng in a forum
Tencent's Ma Huateng said in public: "Shen Nanpeng is the best investor in my mind, no one." The host Li Jing's company became his investment company. In a program, Li cried: I dreamed that Shen Nanpeng asked her for a performance report.
In the interview of "Meet the Big Coffee", Shen Nanpeng was described as the prototype of Lao Tan, the multi-gold investor in the popular TV series "Ode to Joy" in previous years.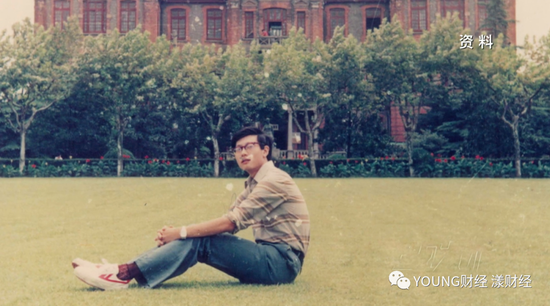 ■Shen Nanpeng at Jiaotong University
Shen Nanpeng, who was born in Haining, Zhejiang in 1967, liked watching the tide with his grandfather when he was a child. In those stories about his growth, when other children were frightened by Jiang Chao, Shen Nanpeng danced with excitement. He had an adventurous spirit from an early age. However, Shen himself said that their generation was actually very well-behaved.
Seven-year-old Shen Nanpeng was sent to his aunt's house in Shanghai by his parents. In 1979, he entered Shanghai No. 2 Middle School. In 1982, he participated in the Mathematical Olympiad with Liang Jianzhang, one of his adult business partners.
Because of this Mathematical Olympiad, Shen Nanpeng became a well-known math prodigy in Shanghai. Later, he successively won the first place in the national mathematics competition and the first place in the overseas division of the American mathematics competition.
Talking about this prodigy past, Shen Nanpeng said that there are two factors, one is his interest in mathematical physics, and the other is the spiritual influence of "everyday up" advocated by the times.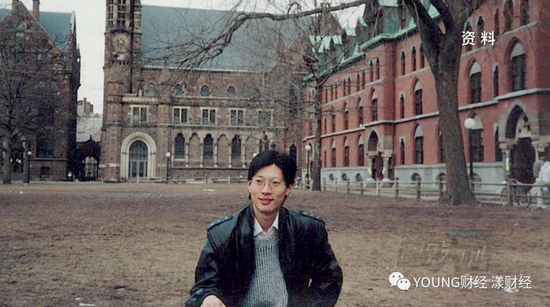 Shen Nanpeng was admitted to the pilot class of the Mathematics Department of Shanghai Jiaotong University because of his previous grades. After graduating from the university, in July 1989, he arrived in New York and entered Columbia University in the United States, intending to study for a doctorate in mathematics. This year, when he was 21 years old, Columbia University gave him a scholarship. Shen Nanpeng wanted to solve some sociological problems through mathematics, but found that his classmates were more talented in their research careers. He realized that he lacked the talent to study mathematics. He has achieved excellent results over the years because of his proficiency.
Shen Nanpeng made a decision: to give up his Ph.D. in mathematics and transfer to Yale's MBA. In the United States, MBA is also a highly sought-after degree, if he wants to enter Wall Street in the future.
This turning point in his life and the subsequent entrepreneurship of Shen Nanpeng reflected his initiative. After discovering a lack of talent for mathematics at Columbia, he quickly adjusted his direction and laid the foundation for a future career in investing and banking.
After founding Sequoia China, he also encountered some problems, bottlenecks, and even investment mistakes, but he said: "Everyone's intelligence level may be similar. To be successful, the most important thing is how to avoid weaknesses and give full play to strengths. It requires constant reflection and then a proper self-assessment."
Shen Nanpeng's rationality and failure…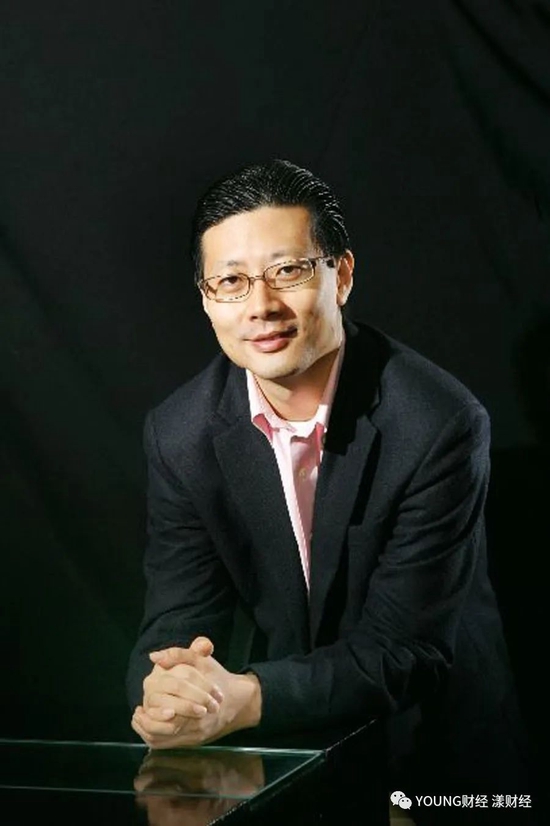 Unlike Gao Ling Zhang Lei , who is good at creating a value investor profile, Shen Nanpeng is more direct and practical. He even takes the trouble to describe the failed decisions he made when investing in Toutiao, saying no to this project.
Shen Nanpeng believes that investors should have the shoulders of men, that is, the ability to bear failure.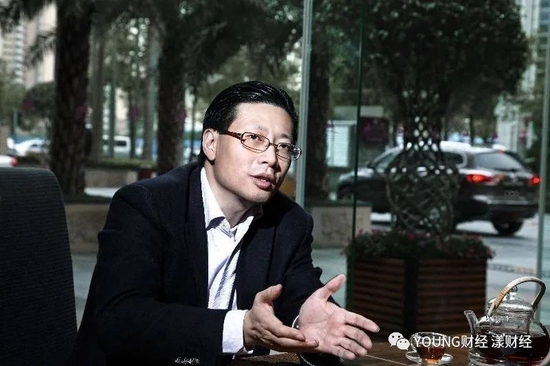 After 2007, Sequoia selected the fields of e-commerce, entertainment, O2O and Internet finance one by one in TMT, and completed nearly 200 investments. During the world financial crisis in 2008, Chinese investors and enterprises also fell into a cold wave. No one can make optimistic predictions about the future. It is under this premise that in 2009, Shen Nanpeng recalled that he missed the second round of financing from JD.com, and Sequoia paid a high price in the subsequent rounds.
But Shen Nanpeng said that the projects that Sequoia has smashed in the past and will have in the future, "We are not saying that we are not cautious when investing, but try to be all cautious. But things like this will continue. Because that's a rule of thumb in venture capital."
The key is "You have to think about what the Internet in China will be like ten years from now? Of course, the picture we imagined will be different from the final picture, but at least you have to imagine that this work is important for every investor. Talking is very, very important."
Shen Nanpeng once said that "feelings are a good thing, but the premise is that you must serve the interests of LPs and the company." Maybe he will have a moment of loneliness that he cannot speak to others, but these are not important. He is still a leopard chasing his prey. After the fireworks bloom, he falls into the infinitely dark night sky. It is his shining eyes, and there is loneliness that is deeper than loneliness.

This article is reproduced from: http://finance.sina.com.cn/tech/csj/2022-04-19/doc-imcwiwst2820291.shtml
This site is for inclusion only, and the copyright belongs to the original author.