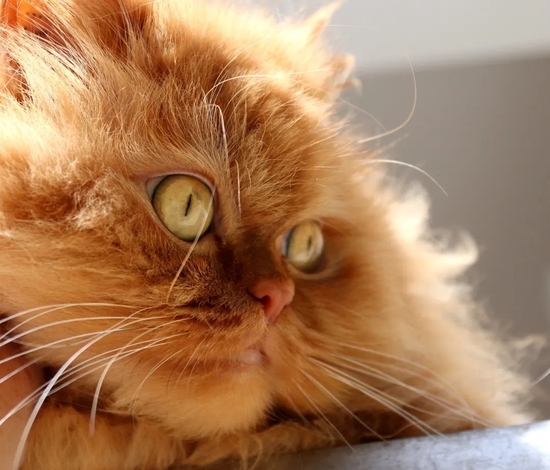 Author | Chu Xingjuan
Source | AI Frontline
In 2022, everyone will have a hard time, and not everyone can realize their original ambitions, whether intentionally or unintentionally. We briefly listed some "face-slapping" incidents. The reasons behind them are different, but in the end there is only one meaning: do it and cherish it.
After burning 140 billion for nothing, I slapped myself in the face
At 1 o'clock in the morning on October 29, 2021, Beijing time, the Facebook Connect conference, which is called the "VR Circle Spring Festival Gala" by industry insiders, was held in anticipation. At the meeting, Zuckerberg officially changed Facebook's name to Meta, and the stock code will also be changed from "FB" to "MVRS" from December 1. In addition to announcing the code names of the two models at this conference, there were no other product updates. Zuckerberg and executives spent two hours describing the unreachable "metaverse": everyone can have an avatar in the metaverse world…
The impact of the big factory "allin" metaverse is huge. In 2022, the metaverse will become a well-deserved "hot word" in technology, and companies will be like outcasts of the times if they don't say they have some metaverse business. And Zuckerberg, who single-handedly set off the metaverse, really spent real money to invest.
According to Brad Gerstner, founder and CEO of technology investment company Altimeter Capital, the company has announced an annual investment of $10 billion to $15 billion in its metaverse projects, including AR/VR technology and HorizonWorld. But those investments "could take 10 years to bear fruit," Gerstner said.
But at this stage Meta is still fruitful, let's take a look: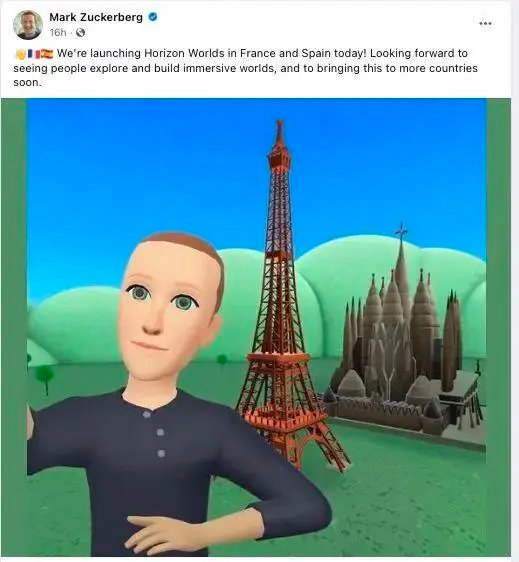 In August 2022, Schickberger posted his metaverse image for the first time. As soon as the photo came out, netizens called it "horrible", and some people said that the picture quality was not as good as the PC game in 1997.
"I know that the photo I posted was very basic, it was taken to celebrate the launch. HorizonWorlds will be better, and it will improve very quickly," Zuckerberg said. But let's just say, don't be so "sufficient" for the first time~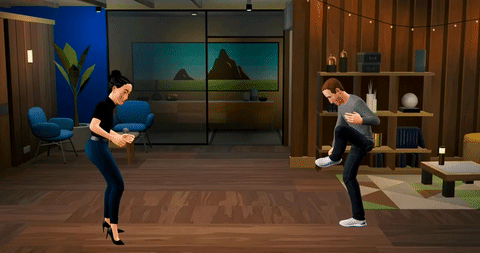 Later improved versions, but only a little bit better.
At the end of July 2022, Meta announced its financial report for the second quarter of 2022. RealityLabs, a metaverse-related business including AR (augmented reality) and VR (virtual reality) related hardware, software and content, had revenue of US$452 million, the lowest level in the last four quarters since the second quarter of last year, and a quarterly loss of US$2.8 billion. It lost $2.96 billion in the first quarter. Since the beginning of 2021, its RealityLabs department in charge of metaverse business has accumulated losses of nearly 20 billion U.S. dollars (about 141.6 billion yuan).
In September of the same year, Bloomberg reported that due to the investment in the metaverse business, Zuckerberg's net worth will shrink by more than half in 2022, reaching 71 billion U.S. dollars (nearly 500 billion yuan). The richest have shrunk the most.
The huge loss also made Zuckerberg face growing opposition, and even his internal employees couldn't stand it anymore. Still, he argued in December that the company's bet on the Metaverse "isn't a big part of what we're doing."
"About 80 percent of our investment, and a little bit more, is in the core business and the advertising business associated with it, which is what we call the family of apps, which includes Facebook, Instagram, WhatsApp Messenger. And then, less than 20 percent of the investment for RealityLabs. So the vast majority of what we still do, and will continue to do for quite some time, is move towards social media until the metaverse gets bigger," Zuckerberg said.
"It's possible to debate whether 20% is too much for this bet, but that's not most of what we're doing," Zuckerberg said. He also breaks down RealityLabs' spending, with 40 percent going to VR investments and about half building long-term projects: "Ordinary glasses that can display holographic images in the world."
But it is worth noting that Zuckerberg issued a letter to all employees in November last year, confirming that the company will lay off more than 11,000 people, accounting for about 13% of its total number of employees, including RealityLabs.
In fact, there are also signs of layoffs. In March last year, Zuckerberg announced cuts to some employee benefits, including canceling services such as laundry, dry cleaning, and free dinners; in July, he warned that the company was experiencing "one of the worst recessions seen in recent history." in October, he warned that most team sizes will remain the same or shrink in 2023.
The more business you have, the more you will be "mixed doubles"
Musk in 2022 can be said to be "mixed doubles" by Tesla and Twitter in the matter of "slapping the face".
On the one hand, the "plot" of Musk's acquisition of Twitter is very ups and downs, jumping between accepting and not accepting.
In January 2022, Musk began to buy Twitter shares in batches almost every day. By April, Musk had spent about $3 billion to buy 73.5 million shares, accounting for 9.1% of Twitter shares, and became Twitter single largest shareholder.
At this time, Twitter still welcomes Musk. Twitter CEO Parag Agrawal invited Musk to join the board, believing that he would bring great value to the board, provided, of course, that Musk's shareholding could not exceed 14.9%. But Musk didn't appreciate it, and publicly posted: "Is Twitter dying?" This move completely deteriorated the relationship between Musk and Twitter's board of directors. Twitter's board of directors began to oppose the acquisition, saying it would use the "poison pill plan" to defend against hostile takeovers.
But the acquisition that has already entered the legal process has not been put on hold. On April 25, Musk reached an acquisition agreement with Twitter's board of directors. Led by investment bank Morgan Stanley, Musk secured $25.5 billion in debt and margin loan financing.
In early May, Musk revealed plans to change Twitter, saying he would revoke Twitter's ban on former U.S. President Donald Trump. But soon, Musk will "temporarily put" the acquisition of Twitter on hold. He claims that Twitter touts 238 million monetizable daily active users, but the actual number of users who actually see ads may be lower than 65 million.
Either out of reluctance to be "slipped" for so long, or to finally be able to send out the "hot potato", it is impossible for Musk to easily withdraw from Twitter at this time. In July, Twitter sued Musk, forcing him to close the deal. In early October, Musk once again stated that he would acquire Twitter, and Twitter stated that it would complete the transaction only after receiving the payment. After a series of games, Musk officially entered Twitter with a "sink" at the end of October. The acquisition cost him $44 billion.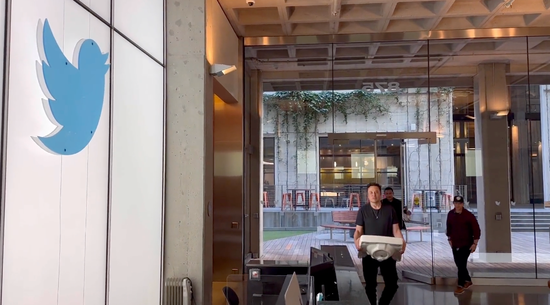 Before Musk took over, Twitter was growing despite a slowdown in revenue, and there was no financial crisis. But Musk's leveraged buyout has brought him a huge debt of 13 billion U.S. dollars and an annual interest cost of about 1.29 billion U.S. dollars, which is more than what Twitter earned last year.
Everyone knows what happened afterwards, laying off 75% of employees, defaulting on rent, auctioning furniture, making employees "hardcore" and paying for toilet paper at their own expense… The key is that Musk is ambitious to make Twitter "freedom of speech", The eagerness to launch a paid authentication function for profit has led to scammers running rampant on Twitter, so now more than 500 advertisers have been scared away, which makes families who are not wealthy even worse.
Finally in December, Musk said, "Once I find someone who is stupid enough to take over the job, I will resign as CEO! After that, I will be responsible for managing the software and server teams." He initiated the "Whether to continue Twitter CEO" With 17.5 million votes in the poll, 57.5% wanted him to leave.
On the other hand, in order to plug the debt owed by buying Twitter, Musk sold Tesla's stock "crazily". According to reports, the initial interest of Musk's acquisition of Twitter's financing may be due at the earliest or at the end of January this year. As the day approached, Musk began to "sell" Tesla again.
In November 2022, Musk sold Tesla stock in exchange for 4 billion U.S. dollars, and promised "not to sell Tesla again." But in December, Musk sold 22 million shares of Tesla stock in three days, cashing out $3.6 billion, and sold a total of $40 billion worth of Tesla stocks throughout the year.
Tesla's market value exceeded trillions in 2021. At the time, Musk was also very excited and full of confidence in 2022: the average annual growth rate of delivery volume reached 50%, and 1.5 million cars were delivered this year! But the cruelty of reality came so quickly. Tesla delivered 1.31 million vehicles throughout the year, a year-on-year increase of 40%. What's more terrible is that Tesla's stock price will plummet by 65% ​​in 2022, and its market value will evaporate by about 675 billion U.S. dollars. Musk has also become the first person in history to lose 200 billion U.S. dollars in value.
While the delivery data fell short of expectations, Tesla also experienced high-level personnel changes. Zhu Xiaotong, Tesla's global vice president and head of Greater China, took over sales, service and delivery in North America. It is reported that Zhu Xiaotong's new position is related to Musk's acquisition of Twitter, and investors are dissatisfied with Musk's excessive investment in the acquisition and management of Twitter.
Legendary value investor Bill Miller, who has beaten the S&P for 15 consecutive years, once said that he is shorting Tesla's stock due to increasingly fierce competition in the new energy vehicle industry. "If the stock price goes up, I'll be short more stocks."
According to reports, Tesla's order pool began to decline after July last year. In just five months, Tesla's global order pool fell from 476,000 to 163,000, and the Chinese market has even experienced a cliff since September. type of decline. In order to promote sales, Tesla also launched a "price war". In January of this year, Tesla's domestically-made models dropped sharply. The starting price of Model 3 was 229,900 yuan, and the starting price of Model Y was 259,900 yuan, setting the lowest prices in history.
In the critical period of year-end momentum, Tesla announced the suspension of production at the Shanghai factory. In addition, in June last year, Tesla also closed its self-driving system department in San Mateo, California, and cut more than 200 hourly wage jobs.
In 2022, the self-driving industry will usher in an unprecedented crisis of confidence, and Tesla is also facing various investigations. In September, some car owners filed a class action lawsuit against Tesla, alleging that Tesla "allegedly misled the public about its Autopilot, Enhanced Autopilot and Full Self-Driving (FSD) technologies." In November, the U.S. Department of Justice launched a criminal investigation into Tesla to investigate whether Autopilot's naming and marketing methods were exaggerated, and whether there were misrepresentations of its assisted driving technology functions. In January 2023, the testimony of a senior Tesla engineer revealed that a video Tesla used to promote its autopilot technology in 2016 was faked in order to show that the system did not have functions such as stopping at red lights and accelerating at green lights. .
Tesla and Musk, who originally wanted to do a big job, were slapped severely by reality.
"Green tea" up, don't "face"
On November 17, Blizzard China officially announced that with the expiration of the existing licensing agreement with NetEase, starting from 0:00 on January 24, 2023, all "World of Warcraft" and "Warcraft III: Reforged Edition" "StarCraft" series, "Hearthstone", "Heroes of the Storm", "Watching Pioneer" and "Diablo III" national server games will stop operating. The joint development and distribution of Diablo Immortal is covered by a separate agreement between the two companies.
As soon as the news came out, it quickly caused dissatisfaction among domestic players. "I bought all of your family's barrels, and you treat your fans like this?" "When there is a class action lawsuit, remember to shoot me." "Refund!!" Blizzard China, which only opened the comment area two days later, was full of dissatisfied voices. .
Soon, Ding Lei also responded at NetEase's 2022 third-quarter financial report conference call, saying that NetEase very much hopes to continue to represent Blizzard games and has made a lot of efforts for this. But in the past period of time, the difficulty of the entire negotiation process has actually far exceeded NetEase's expectations. For some key cooperation terms involving sustainable operations, the Chinese market and the core interests of players, Activision Blizzard's requirements are unacceptable. For Chinese players, NetEase will do its best to deal with the aftermath, serve the players until the last moment, and protect the consumer rights and information security of the players.
A person familiar with the matter said that the main reason for the termination of the cooperation between the two parties was that the price could not be negotiated. According to this source, Blizzard's revenue and net profit will be further increased compared with more than 50% of the 2019-2022 contract period, and Blizzard's game pricing will adopt a global synchronization strategy. Previously, the pricing of national servers was generally about 20% lower than that of other regions in the world. Blizzard also asked NetEase to follow the "Diablo: Immortal" model to develop Blizzard's other IP mobile games for global distribution, but NetEase only enjoys the revenue share of the Chinese market. At the same time, Blizzard also requires NetEase to pay a huge deposit or prepayment to guarantee the completion of Article 2, otherwise it will be "punished". People familiar with the matter said frankly that if the contract renewal conditions are true, Blizzard is tantamount to asking NetEase to "work for nothing".
In addition, according to a Bloomberg report, a person familiar with the matter revealed that, in addition to financial terms, the key sticking point for Blizzard and NetEase to terminate their cooperation lies in "ownership of intellectual property rights" and "control over the data of millions of players across China."
Zhu Yuan, President of Global Investment and Cooperation of Netease Games, posted on LinkedIn, "When all the dust settles and the inside story is revealed, developers and players will have a new level of 'how much damage a fool can cause'. cognition."
If the matter ends here, this is just news of a breakdown in cooperation, and there is no such thing as a "slap in the face". However, on January 17 this year, Blizzard China suddenly announced that it had sought assistance from NetEase, hoping to extend the contract for six months, but was rejected. Therefore, Blizzard will follow the suspension announcement and suspend it on January 23. National server game service.
Some netizens translated the meaning of Blizzard: Although we broke up, I haven't found a next home yet. Let's make do with it for half a year, and kick you when I find a next home.
Blizzard, who wanted to "sell miserably", once again received a lot of criticism. "I thought it was because the Pan Xia had discussed and published the article, but the result was: after I took the initiative to file for divorce, let my ex continue to serve me for 6 months. If he doesn't do it, I will write a small essay and hang him. How dare I write it." Netizens commented road. "Seeing that everyone is scolding Blizzard, I feel relieved."
NetEase also just went back this time, and issued a statement on the official Weibo at night, saying, "We believe that Blizzard's proposal-including today's sudden statement-is arrogant, inappropriate and not in line with business logic. Yes. Its excessive self-confidence did not take into account the behavior of taking whatever it wants, riding a donkey to find a horse, and never leaving the body after divorce, which puts players and NetEase in where."
It is reported that based on the previous "breakup" news, most of the current Netease Blizzard team employees have been fired or reassigned. The team had less than 100 people before, and most of them were operating personnel. The subsidiary will ultimately retain a skeletal team of 10 to handle customer service and technical issues for six months after the deal expires.
Netease people also understand the "connotation". It is reported that the Netease Cafe launched the "Blizzard Green Tea" on the same day, priced at 13, and it was sold out soon. In addition, according to the pictures released by netizens, NetEase Canteen also launched "Blizzard Green Tea Rapeseed", "Blizzard Green Tea Party Vegetables" and "Blizzard Green Tea Covered Vegetables".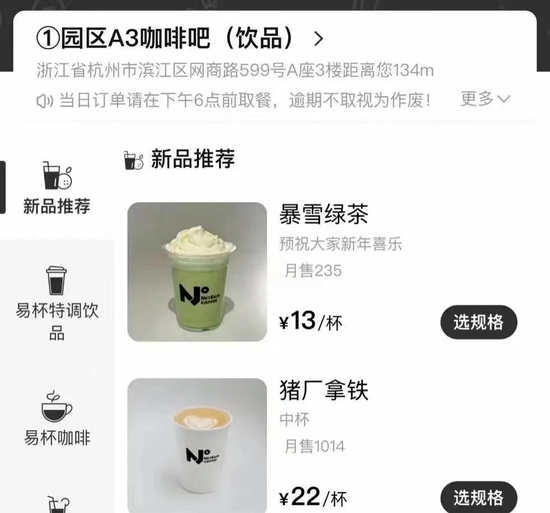 Regarding the rumor that "NetEase wants IP control", NetEase also responded, "As an agency company, NetEase has never sought the IP control of Blizzard Games or other partners. During the long-term cooperation in the past fourteen years, NetEase's use and authorization of any Blizzard IP is in accordance with the terms of the contract, and has obtained Blizzard's consent and approval. IP cooperation with other partners is also based on this principle."
If you blindly pursue the trend, you will always be slapped in the face by reality
In 2022, NFT digital collections finally broke out of the blockchain circle and broke into the "art circle" and "tech circle". Jay Chou's trendy brand 'PHANTACi' and the Ezek platform jointly launched the first NFT 'PhantaBear', which is limited to only 10,000 pieces worldwide. It sold out instantly and earned $10 million in an instant.
How to evaluate the value of NFT digital collections? human consciousness. A digital collectible is worth that price as long as enough people think it's worth that price. for example. At the beginning of the year, a Japanese actress sold her digital works through the NFT platform and easily obtained dozens of ETH (at that time, a single ETH was worth up to 3,000 US dollars).
As the popularity of NFT continues to rise, many domestic companies are trying to enter this market, including Tencent. In 2021, Tencent launched the NFT trading software Magic Core, which is affiliated to Tencent PCG and is an innovative business of this department. However, it needs to be explained that there are essential differences between my country's digital collections and overseas NFTs. The most important thing is that it weakens the financial attributes of NFTs.
In May 2022, Wang Shimu, the former head of Tencent News, was transferred to the PCG social platform and application line, in charge of Magic Core and other businesses. However, Magic Core has also become the first digital platform in China to fail.
On the morning of August 16, Magic Core announced that starting from that day, Magic Core will stop issuing digital collections, and all users who purchase digital collections through its platform can choose to continue to hold or initiate a refund application. Sun Yuchen, the founder of Tron, also made a high-profile tweet on Twitter, hoping to acquire Magic Core.
The shutdown was already foreshadowed. In July, there were media reports that Tencent was planning to abolish the phantom core business, and the news has been communicated to phantom core staff. Later, Tencent responded that the operation is business as usual, and a new version of the App is being prepared, so the release of the new collection will be postponed. In the same month, Tencent News App announced the closure of the digital collection sales service.
According to reports, the sales of Magic Core since its establishment have exceeded 80 million yuan, of which the monthly sales in April 2022 are nearly 20 million yuan. Although some people think that the exit of "Phantom Core" is not bad, but its refund promise has not been fulfilled so far. Some netizens jokingly said, "This is the next little yellow car."
In fact, Magic Core is just one of Tencent's many closed businesses. In December last year, Ma Huateng focused on criticizing the PCG business sector where Magic Core is located at an internal meeting. He said that in the past, due to friends running away, Tencent blindly did simple follow-up, but was led in the wrong direction, and the effect of the things it made was not satisfactory. What you need is fat, and you can't beat your opponent."
"You can't survive, you have to rely on others to continue your life, (results) you can play leisurely on weekends," Ma Huateng said, "If you don't even have the pressure to start a business, then we will give you the pressure, okay." He said that if you can't be responsible for your own profits and losses, there will not be much time left for these businesses.
It is reported that Tencent has shut down or removed at least 16 apps this year, including Magic Core, QQ Video, Kandian Express, Sogou Maps, Tencent WiFi Manager and many other well-known products. If the 29 canceled games are added, at least 45 projects have been shut down.
Even if "a pig can fly when standing on the wind", but when various "black swans" come, it is not known whether the wind can continue to blow.
"Jia Yueting" in the automotive circle
Singulato, which once called itself "Xiaomi's apprentice in the automotive industry", has not mass-produced a single car for eight years.
Singulato was established in 2014, the year when new car-making forces began to sprout. The founder, Shen Haiyin, used to work for 360. After his dream of building a car was opposed by Zhou Hongyi, he resolutely resigned from 360 to start a business.
Relying on a bunch of PPTs and concepts, Shen Haiyin drew a big picture for investors, and also got more than 17 billion in financing successively. He once publicly stated that building a car is the ultimate dream of a man, Musk is his idol, and the Xiaomi model is his methodology. He wants to use Internet thinking to build a car that surpasses Tesla in performance and is cheaper than Tesla.
However, after so many years, we have never seen a car. None of the three production bases for investors has been built.
In December 2022, Anhui Singularity Smart New Energy Automobile Co., Ltd. was enforced by the Tongguan District People's Court of Tongling City for 3.25 million yuan, and the company's cumulative amount of enforcement has exceeded 6.86 million yuan. Recently, Zhiche Youxing Technology (Beijing) Co., Ltd., an affiliated company of Singulato Automobile, added a new piece of information about the person subject to enforcement, with an execution target of 4.77 million. The related case was a contract dispute between Alte Automobile Co., Ltd. and the company.
In July 2022, Singularity Automobile was exploded in arrears of wages to employees, and the longest period has been one and a half years, with more than 150 employees performing arbitration. In order to recover the arrears, Diwei Automotive Engineering Technology (Shanghai) Co., Ltd. directly applied to the court for compulsory bankruptcy and reorganization of Singulato Beijing Branch.
At the same time, at the end of June last year, the Beijing Court Judgment Information Network published a civil judgment ordering Singulato to pay the plaintiff China Automotive Research Institute a test and development fee of 649,000 yuan. Compared with the 17 billion yuan in financing that Singularity Motors has received over the years, 649,000 yuan is only a rarity, but it has been delayed from August 2020 to the present.
According to the data, there are currently 27 legal lawsuits related to Zhiche Youxing, with 172 related risks. Chairman Shen Haiyin is in a state of restricting high consumption.
Faced with the anger of suppliers and employees asking for salaries, Singulato Automobile still insisted that it would "pay the compensation as soon as possible after this round of financing is completed", but it is estimated that no one believed it. So, Singularity, where did your 17 billion be spent?


(Disclaimer: This article only represents the author's point of view, not the position of Sina.com.)

This article is reproduced from: https://finance.sina.com.cn/tech/csj/2023-01-28/doc-imyctkkq0320661.shtml
This site is only for collection, and the copyright belongs to the original author.