Video loading, please wait…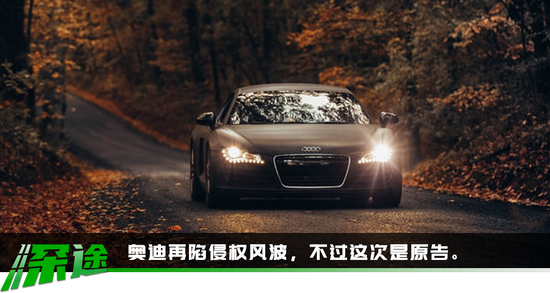 Welcome to the WeChat subscription number of "Sina Technology": techsina
Author | Liu Dandan Editor | Dawn
Source: Shentu
The respective representative brands of fuel vehicles and new energy vehicles, Audi and Weilai, recently went to court.
The reason is very simple. The problem lies in one letter: Audi believes that the naming of NIO's ES6 and ES8 models infringes the trademark rights of its own models S6 and S8. As a result, Audi filed a lawsuit against Weilai on the grounds of trademark infringement in the Munich District Court, the capital of Bavaria, Germany, where its headquarters is located.
Those who like Audi and those who like Weilai are silent.
After all, there are only 26 letters, and there are thousands of car models. There should not be too many products named with "letters + numbers". Moreover, if according to Audi's logic, Lexus' ES250, ES300, Volvo's S60 and other models are all suspected of infringement and have to be renamed?
After the incident, many people were discussing the matter. After all, few people can imagine that the first confrontation between the king of fuel vehicles and the upstarts of electric vehicles would be like this. There is no absolute sales crushing, no positive competition, and some are just legal disputes.
Audi and Weilai, why are they on the bar because of a letter?
Is Weilai really suspected of infringing Audi?
Whether at home or abroad, there are basically only two ways to name the products of car companies—the arrangement and combination of letters, Chinese characters, and numbers, or just using letters, Chinese characters, and numbers.
The four products of Audi S6, S8 and Weilai ES6 and ES8 that were involved in the intrusion issue this time adopted the combination of "letters + numbers". On the surface, the S6, S8 and ES6, ES8 combinations are very similar, the only difference is the letter "E".
But few people will link these cars together. After all, one side is a century-old traditional fuel vehicle brand, and the other side is a new car-making force that has only been established for a few years; one side is a performance sedan, and the other side is an SUV. The two can be said to be eight poles can't play together.
At the level of public opinion, this matter is also mostly ridiculed. Many netizens commented on Weibo that "Audi should sue the Maybach S680, 6 out of 8" and "Hongqi HS5/HS7 are perfectly avoided"…
In fact, it is not surprising that everyone is looking at it with a joke mentality. After all, similar car names are a common thing in China.
As far as Audi S6 and S8 are concerned, in addition to the mentioned Lexus ES250, ES300, Volvo S60 and Maybach S680, there are also BYD S6, Mercedes-Benz S600 and other models, and the names also have overlapping problems.
Baojun's RS-5, RS-7, 530, 630, 730, E300 and other models not only collided with Audi, but also the names of some models of BMW and Mercedes-Benz are basically the same. In addition, X5, X7, M5 and other combinations are also the hardest hit areas, and companies such as Wenjie, JAC Refine, and Changan Auchan all have products with this name.
"It's not a day or two for these cars to be called this name. Although Audi and Nio compete, they are harmonious on the surface, and each has its own way." Li Pengcheng, vice president of Weilai's "friend business" Xiaopeng and general manager of brand public relations, also Expressed his views on Weibo, and said that Audi suddenly sued Weilai at the door of the house, "Some teachers are unknown."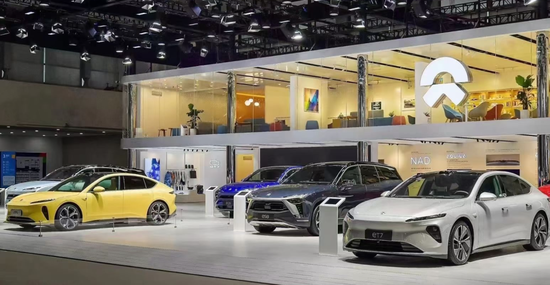 However, the ridicule at the level of public opinion is a ridicule, and the real infringement or infringement must be determined by the law.
In fact, model name infringement lawsuits are nothing new among car companies. Before this incident, Tesla's Model 3 was initially going to be called Model E, but the trademark had already been registered by Ford. In order to avoid infringement, it was finally named Model 3. Porsche's 911 was originally called 901, and the three-digit nomenclature with 0 in the middle has always been Peugeot's unique model naming method. Later, Porsche 901 was changed to 911.
Qoros has also been sued by Audi for a product called the GQ3. In 2013, Qoros released a new product GQ3 at the Geneva Motor Show, but Audi believed that the name of the car violated the naming rights of Audi Q series and requested to prevent Qoros from using the name GQ3.
The cases were decided differently, with the Swiss district court in Geneva dismissing Audi's case and the German court in Hamburg upholding Audi's claim.
"Trademark protection laws around the world are similar, but in actual judgments, judges in different places may have different considerations and decisions. It mainly depends on whether the two parties have registered trademarks and whether the naming will cause confusion to consumers." Lawyer Yu Jing told Shenzhen It is difficult to say whether consumers will confuse its products with Audi. "It depends on the judgment of the Munich District Court."
Although there are a large number of products with overlapping names in the market, from the past cases, it is not that there is no infringement if the company does not file a lawsuit. Whether NIO ES6 and ES8 infringe Audi S6 and S8 must be handed over to the local court to adjudicate .
Why did Audi sue Weilai?
It is widely believed that Audi filed a lawsuit against Weilai not only for trademark infringement. Take the NIO ES8 as an example. The car was launched in 2017 and has been on the market for about 4 years. The NIO ES6 has also been on the market for more than 3 years. Audi chose to file a lawsuit at this time, mostly to block NIO's overseas layout.
As the leader of the new car-making forces in China, Weilai is currently developing in an orderly manner in all aspects, and its position in the first echelon is also increasingly stable. In this case, NIO has also begun to pursue the "going overseas dream" that Chinese brands have.
At the end of 2020, NIO officially announced its entry into the Norwegian market. This country, which is very friendly to electric vehicles in terms of electric vehicle tariffs and usage environment, is regarded by NIO as the first stop in the sea. According to the plan, NIO's products and system-wide services will be officially launched in Germany, the Netherlands, Sweden, Denmark and other countries in 2022.
Weilai's cars are going to be sold to its own headquarters, which may make Audi feel a sense of crisis.
For a long time, traditional car brands, including Audi, have led the entire era of fuel vehicles. Whether it is the design, handling, tuning or configuration of the whole vehicle, whenever a new product is unveiled, it can always arouse admiration from the outside world. However, the advent of the electric era has eliminated technical barriers, and the evaluation criteria are no longer the engine and gearbox parameters that fuel car companies are accustomed to, but have become a new model composed of intelligence and technology that has been reshaped by new car manufacturers. Evaluation System.
Audi, which has not kept up with the development of electrification, is somewhat left behind.
At present, Audi's domestic sales of pure electric models, including the compact SUV Q4 e-tron, small SUV Q2L e-tron, medium and large SUV Q5 e-tron, medium and large SUV e-tron and other products, cover a range of prices. The price range is around 200,000 to 500,000 yuan.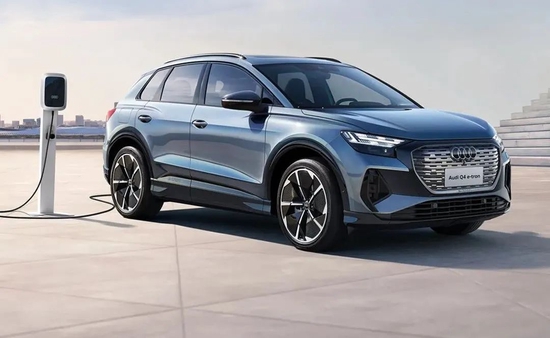 Although Audi has a halo of luxury brands and its products are not very expensive, current consumers rarely pay for the brand as blindly as before. There is a huge difference between the product experience and the service experience provided by the new car manufacturers and the experience provided by traditional fuel car companies. This leads to a result that Audi cannot sell Weilai.
Data from Souche Zhiyun shows that in the past May, the Audi e-tron sold 56 units, the Q2L e-tron sold 177 units, the Q5 e-tron sold 12 units, and the Q4 e-tron launched on May 20. tron has no sales figures yet. Overall, Audi electric car sales in May were only more than 200 units.
Weilai, which has litigation disputes with it, has recently fallen out of the top three of the new forces in sales, but it is still more than an order of magnitude higher than Audi's electric car sales. According to official data from NIO, NIO sold a total of 7,024 vehicles in May, which is almost 28 times that of Audi.
In the past 2021, Audi's global sales of pure electric vehicles have accumulated to 81,000 units, while NIO's deliveries have reached 91,400 units. As for Tesla, the best-selling electric vehicle, global sales have reached 936,000 units.
Not only can't sell Tesla, but even a rising star like Weilai, Audi can't catch up.
Audi can't do an electric car?
In the more than 30 years since the Audi 100 rolled off the production line in China in 1988, Audi has become a luxury car benchmark in the memory of a generation of Chinese people. Relying on the inherently reliable genes of German cars, Audi has met the consumer preferences of different circles with a rich product line. In 2018, Audi, which has been in China for 31 years, won the 30th luxury brand sales champion in China.
How come Audi's halo doesn't work when it's time to sell electric cars?
In addition to the change in the evaluation system in the electric vehicle era, Lin Xiao, a person in the automotive industry, believes that speed is also a major reason, "Audi's action is too slow, if the electrification transformation is fast enough, Audi will also become a new One of the founders of the evaluation system, rather than learning to adapt to it as it is now."
One proof is the entry of Audi e-tron into China.
In September 2018, Audi released its first electric mass-produced SUV, the Audi e-tron, in San Francisco, USA. The model is based on the MLB Evo platform, with dual motors at the front and rear, and can accelerate from 100 km/h in 5.7 seconds and have a range of 400 km. From the data point of view, the Audi e-tron is not inferior to the products launched by the new car-making forces at that time, such as the Weilai ES8. The NEDC battery life was only 355 kilometers when it was launched.
However, Audi seems to have misjudged the market opportunity. In November 2019, more than a year after its release, the Audi e-tron entered China at a price of 692,800 yuan.
Weilai, or most of the new car-making forces, only did one thing in 2018 and 2019, which is to preempt mass production, deliver desperately, and seize the market. Data shows that NIO delivered more than 20,000 vehicles in 2019, and Xpeng Motors also delivered about 13,000 vehicles.
In March 2021, the FAW Audi e-tron, priced at 546,800 yuan, was officially launched. In this year, NIO's main 866 models have been delivered, and the first and second echelons of the new car-making forces in the Chinese market have begun to take shape. After consumers have been baptized by multi-wheeled electric vehicles, new car buying standards have also begun to form. Few consumers choose FAW Audi e-tron, an expensive big toy. In 2021, the annual sales of Audi e-tron will only be 1,439 units.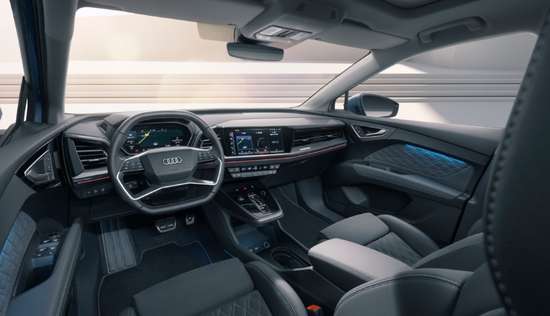 Another evidence is the construction of Audi's pure electric platform.
At present, Audi has four major electric platforms: MLB Evo, MEB, J1 and PPE. Among them, MLB Evo is a platform that is often referred to as "oil-to-electricity", and e-tron is the product of this platform; MEB platform is the most extensive coverage of Volkswagen Group. Electric vehicle platform, Volkswagen ID, Skoda, Seat, Audi and other brands are using this platform, Q4 e-tron, Q5 e-tron are works of this platform; J1 platform is a high-performance pure electric vehicle jointly developed by Audi and Porsche Platform, the application models include Porsche Taycan and so on.
The PPE platform is what the outside world thinks is the real Audi electric platform, which can be seen as an upgraded version of the Volkswagen MEB and Porsche J1. Regarding the PPE platform, Volkswagen Group mentioned three indicators: faster acceleration, longer battery life, and shorter charging time, which also meet the performance requirements of the consumer market for high-end electric vehicles.
According to the plan of SAIC Audi, the Audi A6 e-tron based on the PPE platform in overseas markets is scheduled to be unveiled this year, but in the domestic market, the Audi FAW new energy vehicle project that undertakes the PPE platform will not be launched until February 18 this year, and is expected to be launched in 2024. Completed in December, the A6L e-tron, Q6L e-tron/e-tron Sportback and other models that will be put into production will not be available to consumers until 2025 at the earliest.
This means that domestic consumers will have to wait at least three years for domestic electric Audis built on the PPE platform.
Whether it is the iteration of software technology or the launch of new products, one of the obvious features of the current Chinese auto market is speed. The new forces of car manufacturers have begun to switch to autonomous driving competition from the anxiety of battery life in 2018 and 2019 to the present. Three years is almost a time for a reshuffle of the market structure and technology.
When the Audi FAW new energy vehicle project is put into production in 2024, the attractiveness of Audi PPE platform products still needs to be tested by consumers, but it is certain that domestic electric vehicle products will be a new look. Can the slow-moving Audi really make an electric car?
*The title image is from pexels. At the request of the interviewee, Yu Jing and Lin Xiao are pseudonyms in the article.


(Disclaimer: This article only represents the author's point of view and does not represent the position of Sina.com.)

This article is reproduced from: http://finance.sina.com.cn/tech/csj/2022-06-21/doc-imizmscu8023066.shtml
This site is for inclusion only, and the copyright belongs to the original author.