Today happens to be Earth Day. Earth Day, which falls on April 22 every year, is a festival specially set up to protect the world's environment. On this day, people in different countries and regions promote and practice the concept of environmental protection in different ways, aiming to improve the public's awareness of environmental protection. awareness of existing environmental problems, and mobilize the whole people to participate in the environmental protection movement to achieve sustainable development through green and low-carbon life.
I'm not an "environmentalist" in the strict sense, but I try to live a "green and low-carbon" life: save water, turn off lights, don't litter… Especially in urban areas, I basically It is walking, bus or public bicycle, rarely driving a private car or taking an online car-hailing.
The small city where it is located has a complete public bicycle system, which has been in operation for more than ten years. It generously provides citizens with free riding time of up to two hours, which greatly facilitates the travel of office workers like me. What's even better is that at the end of 2020, the system has also launched the function of "Riding Redeem Points". Each time you ride for a certain period of time, you can accumulate 1 point, with a maximum of 5 points per day, and the top 100 riders with monthly points. Riders can get a chance to draw a physical prize. I won a Bear brand electric hot pot at the end of 2020. In 2021, it is a little regrettable that I did not win the grand prize, but I have accumulated more than 1,000 points last year. I exchanged the points for gifts at the public bicycle company yesterday. The redeemed gifts are as follows-
One box of milk (500 points) ≈ 100 days of riding

A bottle of shower gel (200 points) ≈ 40 days of riding

A bottle of shampoo (200 points) ≈ 40 days of riding

One bottle of hand sanitizer (50 points) ≈ 10 days of riding

Two small bags of washing powder (100 points) ≈ 20 days of riding
Almost zero-cost travel mode, you can exercise, and you can also get small gifts, why not do it?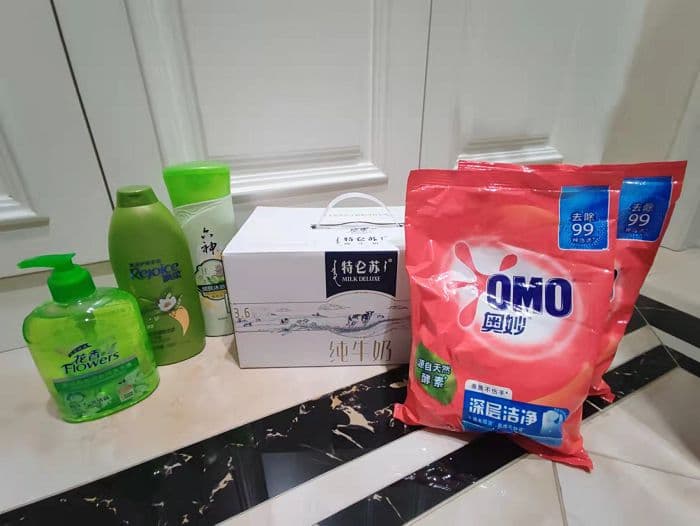 This article is reprinted from: https://meledee.com/2022/04/4003.html
This site is for inclusion only, and the copyright belongs to the original author.