On June 10, the Shanghai Stock Exchange issued the "Guidelines for the Application of the Shanghai Stock Exchange's Science and Technology Innovation Board Issuance and Listing Review Rules No. 7 – The Fifth Set of Listing Standards for Medical Device Enterprises" to support the listing of unprofitable innovative medical device companies. In the past few years, under the fifth set of listing standards, many innovative drugs have been listed on the Science and Technology Innovation Board, echoing the biotech of Hong Kong stock 18A. The areas benefited by this new regulation have expanded from innovative drugs to innovative devices. In the future, it is conceivable that more Medtechs with stronger technological innovation but not yet profitable will appear on the A-share Science and Technology Innovation Board.
There was a battle between medicine and equipment before, which type of medical innovation is more innovative between biotech and Medtech, and which type of domestic enterprises is easier to break through. In terms of characteristics, medical devices are more prone to process innovation. Compared with me-better drugs, medical device innovation is more likely to bring product differences according to the characteristics of Chinese patients' lesions. Domestic TAVR has also developed a more suitable for Chinese people for calcification and bicuspid valve. The product. Therefore, no matter from research or investment, the single product of equipment is not necessarily very large, and differentiated products are prone to appear, thus becoming the leader of the subdivided industry.
Let's sort out the innovative medical device companies listed on the Hong Kong stock market. Although the overall market is sluggish, we still see many bright spots.
1. Heart valve:
Heart valve is the most important piece of interventional consumables abroad, and it has also created Edwards with a market value of tens of billions of dollars. It is also a must for large-scale device companies in the cardiovascular field. Heart valves are also the most concentrated cardiovascular innovation companies in China. Different technologies are blooming, and there is even a trend of involution. The TAVR Three Musketeers once reached a market value of nearly 100 billion, but now the total market value is less than 20 billion. You can also see the hot and cold market in the past year.
Returning to the management level, TAVR has become one of the few major medical device industries dominated by domestic enterprises in the early stage of development. In 2017, Qiming Medical TAVR was approved. In 2021, Qiming, Peijia and Xintong entered the era of second-generation recyclable TAVR, and the international leader Edward and Medtronic are supporting roles this time around.
From TAVR to TPVR, Qiming has quietly started its own way of internationalization. TPVR pulmonary valve is used for tetralogy of Fallot. Although there are not many patients, it is the touchstone for Chinese devices to go overseas. Qiming has obtained the new EU CE certification. The first cardiovascular device after the standard, in the context of the recall of Medtronic's self-expanding pulmonary valve, whether it can take advantage of the application range of its self-expanding TPVR valve ring to gain more market share.

From TAVR to TMVR, domestic transcatheter mitral valve edge-to-edge repair devices are also catching up. The domestic repair device Dejin DragonFly has carried out registered clinical studies in the treatment of degenerative mitral regurgitation; a variety of interventional edge-to-edge repair devices such as Shenqi Medical Qilin System, Kekai Medical KokaClip, Zhenyi Medical Neonovaclip, Jianshi Medical JensClip, Hanyu Medical ValveClasper, Yuban Medical, Peijia Medical and other related products have also entered or are about to enter the clinical application stage. In addition, two devices for apex-to-edge repair (Kekai Medical and Lepu Medical) have also begun clinical research. In the field of transcatheter mitral valve replacement , China has basically caught up with the international development pace. In 2018, Fuwai Hospital reported the first transcatheter mitral valve replacement in China, and in 2019, Fuwai Hospital reported the world's first ultrasound-guided transcatheter mitral valve replacement. At present, two domestic transapical interventional mitral valves (Mitrafix and Mithos) have officially started registration clinical research, and the HighlifeTF-TMVR system, which Peijia Medical acquired China's rights and interests, has also completed the first implantation , Zhenyi Medical's TruDelta TA pathway interventional mitral valve replacement also completed the first implantation at the end of the year. In the field of mitral valve "valve-in-valve" replacement, the registration clinical study of Bairen Medical's balloon-expandable valve for mitral valve "valve-in-valve" replacement has come to an end, and New Vein Medical's balloon-expandable valve has also carried out two "Clinical application of cusp valve "valve-in-valve" replacement"
In the field of valves, I have spent a lot of ink and ink, because I am convinced that even if the market value of listed companies drops greatly, domestic valves may be the pearl of domestic interventional cardiovascular devices in the future, and they will be born in this field. share. In addition to the listed Qiming, Xintong, and Peijia, the follow-up valve companies such as New Pulse Medical and Hanyu Medical are lining up.
2. Interventional devices
We talked about the field of interventional valves, and the field of interventional devices, whether it is neurointervention or peripheral intervention, is in a stage of rapid development. The Hong Kong stock market also listed the peripheral leader Xian Ruida, the nerve intervention Xinwei, and the Guichuangtong bridge spanning the nerve and the periphery.
Neurointervention: We first saw neurointervention, which is the spring coil of Peijia's Gage, and the stent of MicroPort Magic Power. Then we saw the more focused Xinwei and Guichuang listing, and the IPO lineup was the first. A straw for suction catheter.
Peripheral intervention: The peripheral field is a field that has not received so much attention before, but the actual patient group is not small. In 2016, Xianruida became the first company to market peripheral drug balloons in China. Reaching 300 million, and the approval of the below-knee BTK drug balloon in 2020 will make Xierida one step ahead, and it has great potential for many diabetic foot patients. If Xian Ruida can push BTK medicine ball to the FDA US market in the future, it may usher in another world.
Biodegradable stent: As the third domestic biodegradable coronary stent listed in Hong Kong stock market, although the product of Biosafety has not yet been listed, we can see that the first listed Lepu and the second listed Weigao Huaan are both in the market. In the rapid growth stage, Lepu's 21-year portfolio of innovative products for interventional non-implantation, mainly degradable stents and drug balloons, increased by 827.4%. Against the background of the trauma of coronary stent centralized procurement, the revenue of conventional devices increased by more than 20%.
3. Medical robots
Medical robots may be the biggest change in surgical medical equipment in the future. When the minimally invasive robot was preparing to be listed on the STAR Market for the second time, we talked about the huge role of surgical robots in improving the accuracy of surgery and shortening the learning curve of doctors. The great success of foreign Da Vinci medical robots has also revealed that this is a major field of equipment that cannot be ignored.
Domestic medical robot companies led by MicroPort Robots have become the financing hotspots in the primary market in the past few years, and MicroPort, Jingfeng, and Shurui have also become the representatives of high financing amount. Da Vinci robots have been in China for many years, and now only less than 300 units have been sold, and the annual operation volume is 100,000 units. In the final analysis, it is still expensive. The price of tens of millions of equipment and the cost of 30,000 yuan of consumables for one operation are high. It has become an obstacle to the popularization of Da Vinci in China, but it is also a pricing strategy of rare and expensive. Now that MicroPort Toumai and Weigao have been approved for listing, it is estimated that Da Vinci will break through the high price dilemma in the next few years. Cost-effective domestic companies will make surgical robots rapidly popularized in various operations such as endoscopy, orthopedics, and neurosurgery.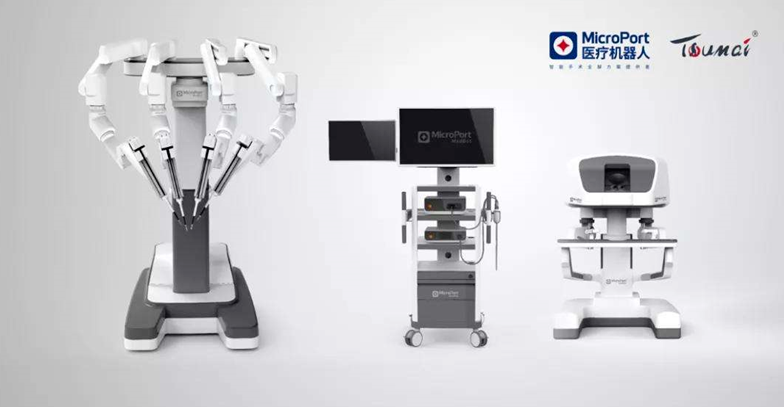 Minimally invasive robots in Hong Kong stocks have become the leading equipment companies in Hong Kong stocks. Follow-up robot companies such as Yida Health and Jingfeng Robot are still lining up for IPO.
4. AI software medical devices
There are not many listed companies in this field. It seems that there are only Yingtong in ophthalmology, but there are many IPO queues. Shukun, Inference, Beixin, and Bodong have already applied AI and equipment in the fields of coronary CT angiography and blood flow fraction. Combined, the first to obtain the AI ​​software medical device certificate. AI equipment greatly simplifies the tedious process of traditional equipment through AI algorithms, and also makes accurate judgments through modeling, which is a good assistant for doctors.
In the field of fundus diseases , Eagle Eye uses AI algorithms to identify retinal images of fundus cameras, thereby judging various diseases such as diabetic retinopathy, blood pressure retinopathy, retinal vein occlusion and age-related macular degeneration. It solves the contradiction between insufficient ophthalmologists and insufficient screening of eye diseases among the general public.
In the cardiovascular field , taking pulsatile QFR quantitative blood flow fraction as an example, it is a guidewire-free FFR rapid analysis system based on coronary angiography images. It can perform three-dimensional reconstruction of coronary arteries without the need for drugs to induce maximum congestion or the use of pressure guidance. Wire, assess the physiological function of coronary blood flow within 1 minute. It can achieve accurate preoperative analysis and optimized navigation during surgery.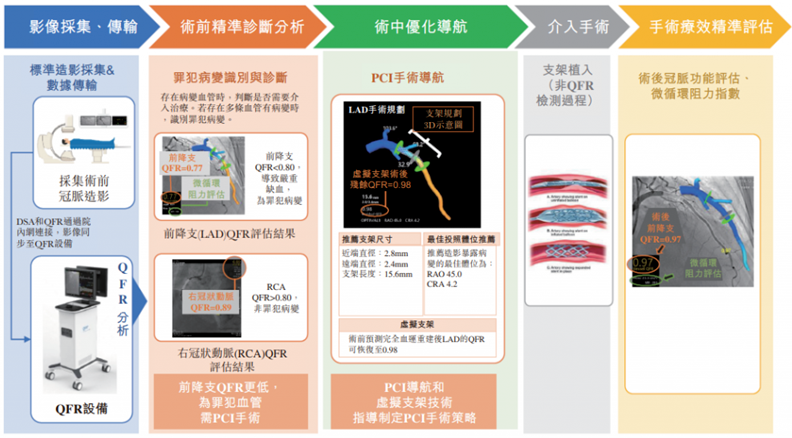 5. Non-invasive early screening
When it comes to early screening, we are most familiar with NGS non-invasive prenatal Down syndrome screening, which is the most widely used and mature early screening case, and is the NGS downstream application business that BGI and Berry started. The Hong Kong stock market also listed Beikang assisted reproductive early screening company, which is applied to IVF. Through preimplantation embryo genetic diagnosis (PGD/PGS), the success rate of IVF can be increased from 50% to 70%.
The broader application field of early screening is early tumor screening. Whether it is a single cancer type or multiple cancer types, there are large market value benchmarking companies abroad. In the field of colon cancer early screening, Exact Sciences launched Cologuard in 2014, and Nova Health, which is listed on the Hong Kong stock market, also received the approval of the Chinese version of "Cologuard" Chang Weiqing in 2020. If it is not a breakthrough to copy mature foreign programs, then domestic Herui Gene and Genetron Health may be more innovative in their targeted liver cancer early screening based on the large number of domestic hepatitis B patients. and 93% specificity.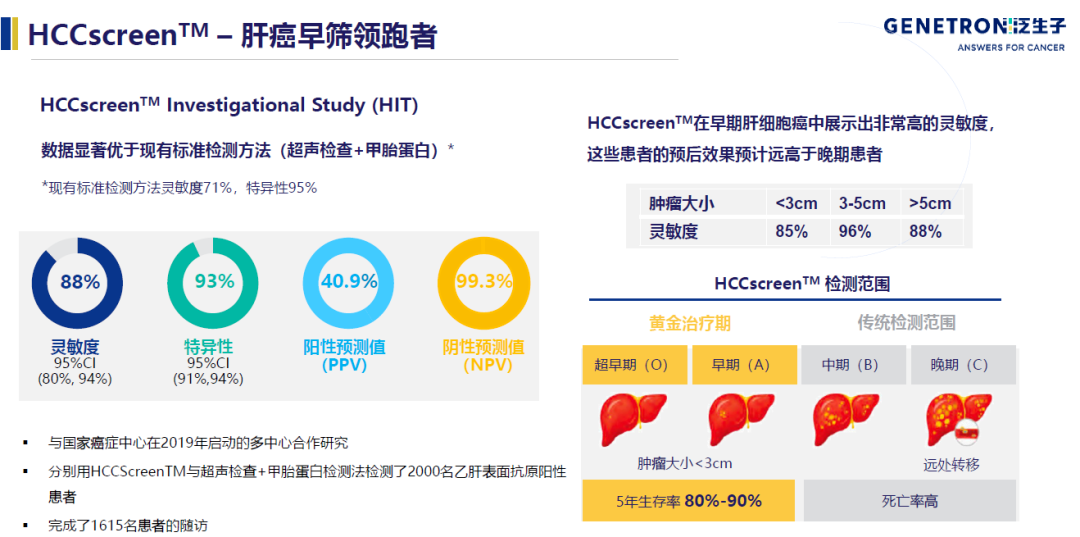 The application field of domestic gene sequencing has begun to show the scene shown in the 2015 stock market boom. In addition to non-invasive prenatal, early screening of various subdivisions of cancer, and even detection of multiple cancer types in one tube of blood will become a reality.
Summarize
In addition to the above-mentioned fields, the Hong Kong stock device sector has also launched and will soon launch insulin pumps for diabetes, CGM non-invasive blood glucose meters, lung navigation, endoscopy, cryoablation, staplers, etc., innovative device products for different diseases and different principles.
The national policy began to open green channels for innovative medical devices a few years ago, and it has also allowed many excellent products to stand out and go to market quickly. Today, A shares are also innovative medical device companies, and they separately formulate listing standards. I hope that there will be bull stocks emerging from the sector in the future.
Pay attention to deploying troops and investing – more pharmaceutical dry goods
Welcome to the " userfield medical chat " exchange
There are 21 discussions on this topic in Snowball, click to view.
Snowball is an investor's social network, and smart investors are here.
Click to download Snowball mobile client http://xueqiu.com/xz ]]>
This article is reproduced from: http://xueqiu.com/4777061674/222343867
This site is for inclusion only, and the copyright belongs to the original author.