In the middle of the 20th century, there was a killer who terrified doctors in the hematology departments of hospitals all over the world.
It has a very rapid onset, rapid deterioration, and a high mortality rate. Often patients die within a week, sometimes even two or three days, from onset to death. Although, at that time, the medical profession already knew the name of this killer- acute promyelocytic leukemia , but there was no good treatment plan, and in the face of painful patients, there was nothing to do.
Wang Zhenyi in Youth | Ruijin Hospital Affiliated to Shanghai Jiaotong University School of Medicine In 1959, 35-year-old Wang Zhenyi began to take charge of the leukemia ward of Shanghai Ruijin Hospital.
leaving hospitals and laboratories,
But research never stops
It was a dark time. In just a few months, dozens of patients will die, and no matter how serious and responsible he is, he will not be able to defeat this killer. Since then, Wang Zhenyi has made up his mind to study this disease.
However, before the research was on the right track, Wang Zhenyi was transferred from the hospital the following year. In the next 20 years of turbulence, he taught French, carried out education reform, and worked in the countryside, leaving the laboratory step by step. further and further. But Wang Zhenyi did not waste this time. Without the experimental conditions, he studied pathophysiology, starting from the pathogenesis, to understand and understand the disease more clearly. Working as a barefoot doctor in the countryside, without decent books on medical theory, he studied herbal medicine.
Finally, Wang Zhenyi was transferred back to the hospital in 1973. In his heart, the belief in conquering acute promyelocytic leukemia has not been wiped out. In order to find a cure, he has turned over all relevant literatures at home and abroad, but five years have passed, and he has not found a good method.
from the laboratory
Leukemia treatment "Shanghai plan"
Until the reform and opening up in 1978, Wang Zhenyi also seemed to usher in an opportunity. This year, he learned from foreign journals that Israeli experts found that under certain conditions, leukemia cells can be reversed and differentiated into normal cells. This also means that the treatment of leukemia seems to have a new direction. Instead of using chemotherapy to kill cancer cells, certain drugs can be used to induce cancer cells to re-differentiate into normal cells, which is later induced differentiation therapy. Are there any drugs that can induce cancer cells? The turning point came in 1983, when Wang Zhenyi once again found clues in the literature. A scientist in the United States found that under the induction of a drug called "13 cis-retinoic acid", leukemia cells will differentiate into normal cells. At that time, there was no cis retinoic acid in China, but there was an all-trans retinoic acid with the same molecular formula but different structural formula, which was used to treat skin diseases.
Wang Zhenyi decided to experiment with all-trans retinoic acid.
Many years later, Wang Zhenyi recalled the decision at that time and ridiculed that his life was "reverse", because this decision against others led him to success – after repeated verification, Wang Zhenyi's team determined that all-trans dimension Formic acid can make cancer cells differentiate into normal cells smoothly.
In 1986, the new therapy welcomed its first patient, a 5-year-old girl. Before that, she had undergone chemotherapy for a week, and she still had a high fever and was dying. Wang Zhenyi proposed his own research and obtained the consent of the children's parents. Seven days later, the little girl's condition improved. In the end, she became the first acute promyelocytic leukemia patient in the world who was successfully cured of oral "all-trans retinoic acid".
Later, more and more patients who were almost sentenced to death, gradually improved under the treatment of all-trans retinoic acid, and many of them started a normal life. This important medical breakthrough not only benefited the Chinese people, but Wang Zhenyi published his research results in an international authoritative journal, which caused a sensation in the world. This acute promyelocytic leukemia, once regarded as the most dangerous leukemia, has become the first curable leukemia in the world. The treatment method of Wang Zhenyi's team is known as the "Chinese Revolution" and "Shanghai Plan" for leukemia treatment. To this day, countless patients have been rescued due to Wang Zhenyi's research all over the world.
They are both doctors and scientists
It has been 27 years since my heart started in 1959 and the first patient with acute promyelocytic leukemia was successfully cured in 1986. This success is not only because Wang Zhenyi is a responsible doctor, but also because of his persevering medical research for more than 20 years. Rich clinical experience has given him a deeper understanding of the existing limitations of medical care and the plight of patients, and his excellent research ability has enabled him to improve, innovate, propose new diagnosis and treatment ideas and solutions, and overcome medical problems. "Combining basic research with clinical practice, the two complement each other and are indispensable." This is Wang Zhenyi's experience in medicine for many years.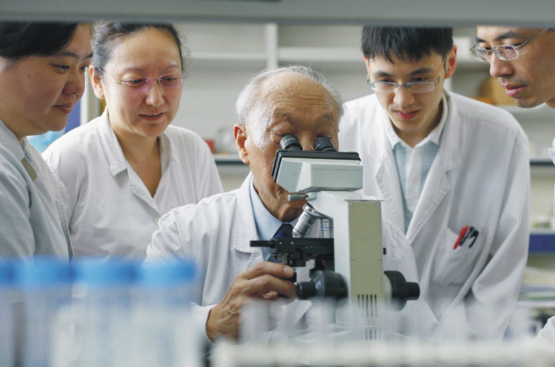 Wang Zhenyi in the lab | Ruijin Hospital Affiliated to Shanghai Jiaotong University School of Medicine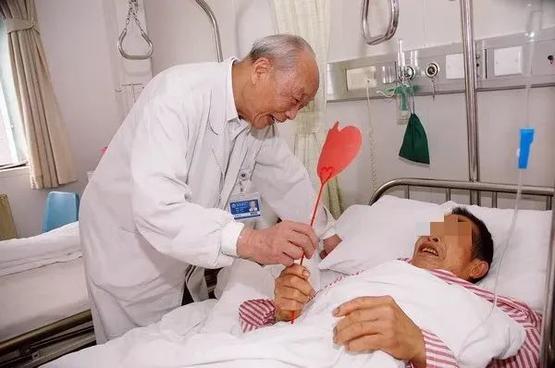 Wang Zhenyi is on a ward round | Ruijin Hospital Affiliated to Shanghai Jiaotong University School of Medicine, like Wang Zhenyi, is both a clinician and a person who does medical research, and can also be called a physician scientist.
The emergence of physician-scientists can be traced back to the United States in the early 20th century. At that time, the teaching and management conditions of medical schools in the United States were very chaotic. Students had poor basic scientific knowledge and few practical opportunities. The school could not provide good medical laboratories. As a result, many medical students could only recite existing clinical knowledge, and could not use it in experiments. Laboratory testing of its effectiveness, nor can it expand new treatment methods. In order to change this situation, many universities such as Johns Hopkins University and Harvard University in the United States have launched a medical education reform, advocating the close integration of clinical and life sciences, thus giving birth to the role of physician-scientist.
With the development of economy and science and technology, China has also begun to gradually focus on training physicians and scientists. Around 2000, my country began to promote the long-term training model. Around 2020, the MD+PhD dual doctoral training model will be piloted, all of which hope to consolidate the scientific research and clinical foundation of medical students, so that they can not only treat diseases and save lives, but also research and innovate. Medical unsolved problems.
In addition to medical education, my country also provides many favorable conditions for medical research for those who are already in the position of physicians. For example, doctors are provided with scientific research mentors from hospitals and research institutes, so that doctors can access the frontiers of disciplines and participate in the discussion of scientific research issues; governments and hospitals at all levels will also provide scientific research funding support to doctors so that they can realize their own scientific research. In order to provide sufficient time for doctors to do scientific research, the hospital also set up scientific research leave to support doctors in scientific research work on the premise of normal salary payment.
After years of hard work in cultivating physicians and scientists, a large number of top talents have emerged in China. Like Wang Zhenyi, they have created many advanced diagnosis and treatment technologies in the world. They summed up the progress of medicine with clinical experience, and brought hope of disease cure with scientific research innovation.
Han Qide, an academician of the Chinese Academy of Sciences, once said: "We must encourage the younger generation of medical workers to continuously improve their original innovation capabilities, have the courage to climb the peak of medical research, and strive to translate research results into clinical practice, so that more outstanding 'physician scientists' will stand out."
In order to promote the training of physician-scientists and select leading medical talents with both research capabilities and urgent clinical needs, the "Scientific Exploration Award", a public welfare award led by scientists, will add the field of "Medical Science" in 2022 to encourage Medical research is oriented towards people's life and health and solves fundamental problems in the field of medical science. The field of medical science includes basic medicine, clinical medicine, pharmacy, public health and biomedical engineering and other sub-fields, focusing on supporting the following research directions:
Encourage young scholars to carry out exploratory research on the nature and laws of diseases, and support the combination of basic medicine and clinical medicine.
Encourage "physician scientists" to carry out innovative research and develop new technologies and methods for clinical diagnosis and treatment.
Encourage solutions to basic scientific problems in pharmaceutical R&D and biomedical engineering.
With the announcement of the winners of the 2022 "Scientific Exploration Award", the first batch of five winners in the field of medical sciences has also been unveiled.
who are they? What contributions have you made to the medical profession? Let's find out through the video –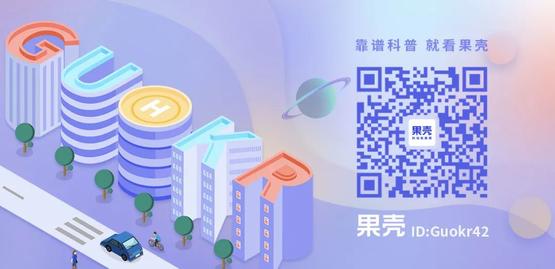 This article is reproduced from: http://www.guokr.com/article/462209/
This site is for inclusion only, and the copyright belongs to the original author.