New cool products will be tested for free for the first time, and many high-quality talents will share their unique life experiences. Come to Sina Public Test and experience the most cutting-edge, most interesting and fun products in various fields~! Download the client and get exclusive benefits!
The Amber Alert (U.S.'s Alert to Preventing Lost Children) is annoying, but it's a vital, and sometimes life-saving, service. The Justice Department claims at least 123 children were rescued thanks to the wireless alarm system. However, they were so loud that a pair of Texas parents claimed the alarms had left their son permanently deaf.
In a recent legal action, Carlos Gordoa and Ariani Reyes allege that their then 12-year-old son, known as "BG," was watching Netflix with a pair of AirPods, and when the yellow alert went off, "torn [his] the] eardrum". The sound caused the boy dizziness, vertigo and nausea, as well as sudden and permanent hearing loss, and allegedly damaged his cochlea (no, not that), the complaint said. Allegedly, BG. Suffering from tinnitus, his parents said it only happened after the alarm event. Parents claim BG. Listen to his show at low volume.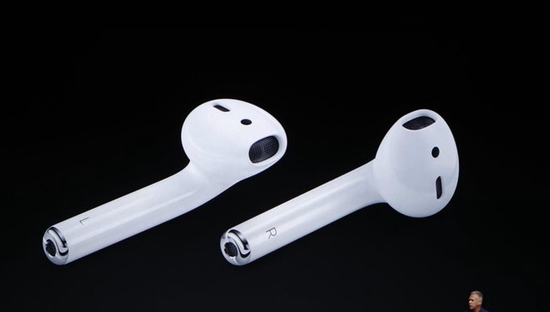 "BG. Severe hearing loss in right ear continues," the complaint reads. "BG. Will require ongoing clinical follow-up, testing and monitoring, and will have to use hearing aids for the rest of his life."
The lawsuit alleges that Apple made "defective" products, failed to automatically reduce or limit notification volume, and failed to include appropriate warnings. The lawsuit alleges that when AirPod users follow Apple's instructions to plug the device into their ears, "an unreasonably hazardous environment is created in the ears." Gizmodo reached out to Apple about the claims of the lawsuit, but we have yet to hear back.
"AirPods were and are dangerous when used by consumers with general knowledge of the device's characteristics and general usage," the complaint reads. "The design of the AirPods has not been adequately tested, resulting in detrimental adverse events that outweigh any potential utility."
media coverage
Sina Technology NetEase News TechWeb TechWeb
event tracking
This article is reprinted from: https://readhub.cn/topic/8gf8ickrFpy
This site is for inclusion only, and the copyright belongs to the original author.