Text | Pan Xiaoyu
Editor | Peng Xiaoqiu
36氪 was informed that the global photography and camera accessories brand "Ulanzi" has completed tens of millions of yuan in Series A financing, exclusively invested by Nut Capital, and the financing funds are mainly used for product research and development, marketing and other aspects. A new round of financing is also in progress, with Xinghan Capital as the exclusive financial advisor.
In recent years, driven by factors such as the popularization of smart devices and the development of 5G networks, video has increasingly become an important form of media in people's daily lives. With the development of video platforms, more and more creators have begun to participate in video creation, and it is becoming a trend for everyone to become a content creator.
Different from professional film and television content creators in the past, today's video content creation, from shooting to editing, is more of a one-man operation. Therefore, creators' requirements for design are also shifting from professional-level to lightweight and portable.
In response to the needs of such groups, Ulanzi, established in 2016, focuses on the research and development, production and sales of accessories for mobile phones and cameras. Committed to providing content creators with lighter and more portable accessories suitable for single shooting. At present, its core products include tripods, camera brackets, photographic fill lights, lenses, microphones, quick release boards, live studios and studio kits, etc. The products are sold well in China and overseas in 100+ countries, serving 5 million+ users worldwide .

Ulanzi Products

Ulanzi Products
Specific to the product, founder and CEO William told 36氪 that the core of Ulanzi's R&D philosophy is the portable and lightweight needs of individual creators. For example, the camera quick-loading product, Ulanzi uses a tenon-and-mortise structure to replace the traditional screw installation. In the past video shooting scenes, the camera often needed to go through the transition from a tripod to a slide rail to a handheld gimbal. When the scene changes, for individual video creators, the traditional screw bayonet is difficult to use and the time cost is high.
Therefore, in response to this problem, Ulanzi's quick-mount bayonet only needs to snap the bayonet into the device to quickly switch equipment. In addition, it is also compatible with conventional screw mounts. "Currently, our product has applied for a patent, and for the industry, it also redefines the equipment bayonet of imaging equipment." William said.
In addition, content creators will also face the problem of setting up multiple devices such as mobile phones, cameras, and lights when shooting alone, and traditional photographic equipment occupies a large area, making it difficult to meet the needs of home creation. In response, Ulanzi also launched the industry's first Gear Tree product. The modular stand system allows individual users to operate multiple devices simultaneously in a small space.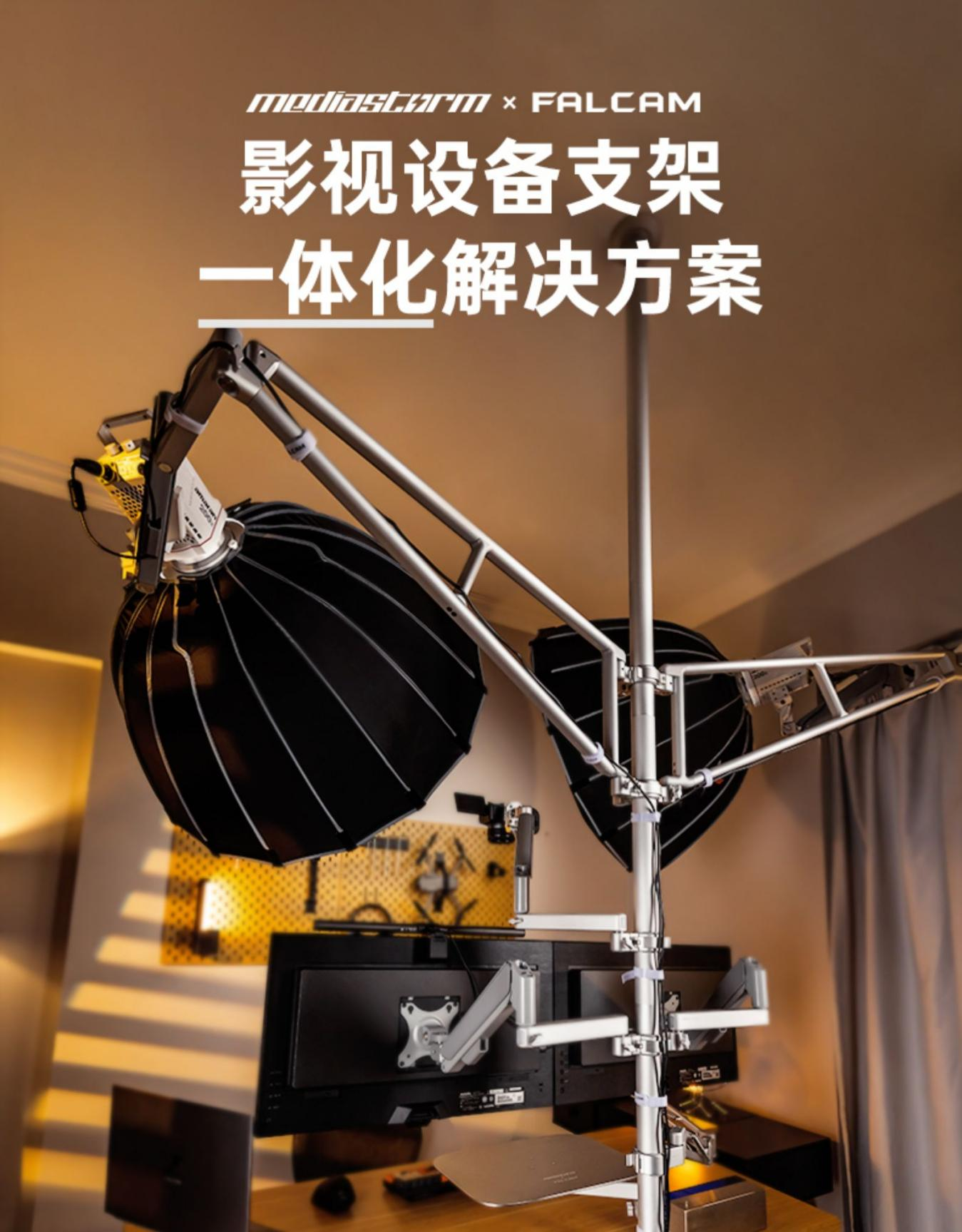 Ulanzi Products
It is worth mentioning that the design of this product comes from the co-creation of Ulanzi and the master of Station B Up. In the film and television industry, content creators are more inclined to share. And the industry is still on the rise, so many users who are in the front line of product demand can clearly perceive it. Based on this, Ulanzi has launched the Gear Master Program at home and abroad, which enables users to contribute product ideas. And when the co-created products generate revenue, the revenue commission can be shared with users. In addition, Ulanzi will also create co-branded products with photographers such as V, so as to stimulate the vitality of co-creation.
At present, Ulanzi's products are sold both domestically and overseas, mainly through online platforms such as Tmall, JD.com, Douyin, etc. In addition to online platforms such as Amazon and Independent Station, Ulanzi also takes the lead in laying out offline channels at home and abroad, with revenue of 3 A five-fold increase was achieved during the year.
"The trend of future videoization is obvious to all. Perhaps in the near future, our job hunting and debriefing, including various reports and other forms, can be expressed with the help of video. The premise of realizing this trend is that the threshold of video shooting is gradually Therefore, the market space for video accessories is still broad and has great potential." William said. In addition, the new product Home Studio created by Ulanzi, which can solve the user's shooting needs through a software + hardware integrated solution, is also expected to be launched next year.
In terms of team, founder and CEO William has 12 years of experience in the overseas + imaging equipment industry, and has rich experience in product development and marketing. Other members of the team come from well-known companies such as Apple, Zebao, Yinghe Robot, and Beiqiang.
As an investor in this round, Nut Capital said: "With the development of mobile Internet technology and the in-depth popularization of smartphones, the video industry, especially the development of content dissemination and social methods such as short videos and live broadcasts, users of photographic equipment have grown from professional film production teams. , high-end photography enthusiasts, and began to extend to ordinary users and mass creators. The changes in demand scenarios and the continuous innovation of photographic equipment products are mutually driven, which makes the development of the entire industry have a large room for imagination. The Weixi team has accumulated many years in the photography industry, relying on In-depth understanding of user usage scenarios, product innovation, and supply chain capabilities have created a good reputation among young users such as global Up owners, Vloggers, and Creators."
media coverage
36Kr Entrepreneurship State i Dark Horse
This article is reprinted from: https://readhub.cn/topic/8idY4NNksGN
This site is for inclusion only, and the copyright belongs to the original author.