Original link: https://blog.forecho.com/use-pasteboard.html
introduction
The clipboard is a very productive tool, and I've been using it since I stumbled across it from a colleague in 2015. With a tool that can no longer be separated from it, I am very worried without it.
This article briefly talks about the clipboard tools I know and makes a simple evaluation.
Evaluation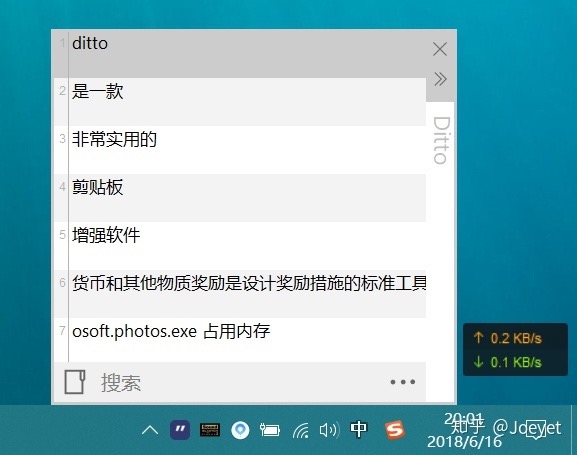 The first clipboard tool I came across was Ditto, an open source clipboard tool with very powerful functions and a very simple interface.
But it only supports Windows, Ditto is my first clipboard tool, and my operating habits have been greatly influenced by it over the years.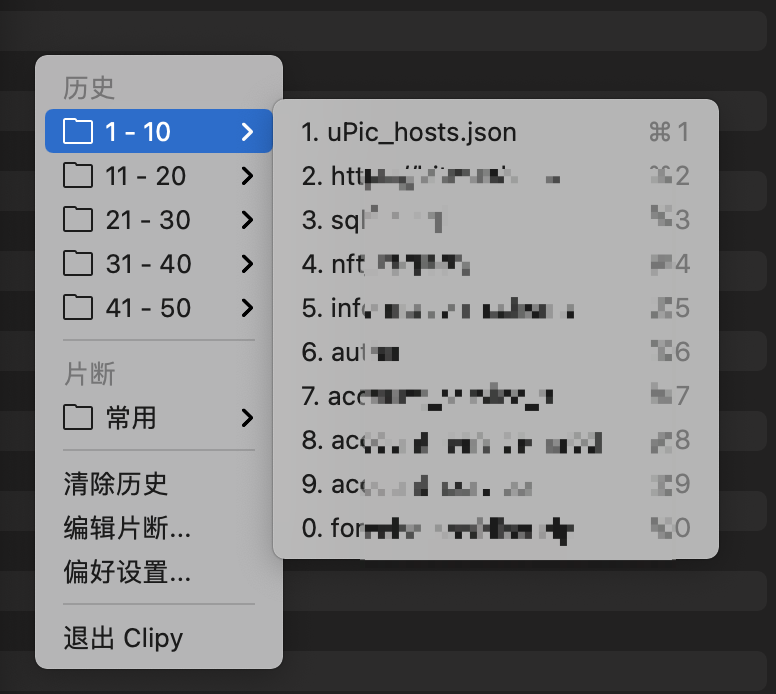 A clipboard tool comparable to Ditto on the Mac is Clipy, which has a similar interface and functionality, is open source and free. Best of all, for someone who has been using Ditto, Clipy is a seamless transition.
Simple interface.
Today I changed a Mac with an M1 chip and found that Clipy can't be used. So I went to find a replacement, tried a clipboard today, and finally found that Copy 'Em was the most satisfactory so far.
Paste is too fancy, and the interface looks good, but the interface evoked by paste is too large and inefficient. PasteNow is a little better than Paste, and the price of more than 30 yuan is not expensive, but the same problem, the interface that evokes the pasteboard is too large, so that it feels a bit overwhelming.
Copy 'Em is powerful, but I think there are some disadvantages:
Does not support Chinese, I can't experience the powerful functions one by one, I can only slowly explore
The interface is not so good-looking, but I can understand and accept that native programs like Clipy cannot record pictures. To achieve powerful functions, you have to write your own interface.
It's a little expensive, about 100 yuan, but it's still worth it. (Niche products are not afraid of high prices)
Maccy can be said to be the closest to Clipy, with similar functions to Clipy, and open source is free. But I only found out after buying Copy 'Em.
It's not as functional as Copy 'Em, but it's good enough.
The clipboard extension app on iOS is rarely used. After all, the most used by text workers is the computer, and the mobile phone is more for entertainment.
And because of the mechanism of iOS, the clipboard extension app cannot directly access the clipboard, but can only be accessed through the system's Share Sheet, which is very troublesome, so I don't use it.
other
The products I have experienced today are, and I am not satisfied with them:
at last
Finally to sum up
Ditt is recommended if you are currently on Windows
If you are on a Mac now you can choose Clipy
If you are currently on an M1 Mac, then you can choose Maccy
They are both free and open source, and easy to use clipboards, only if you think they don't meet your needs, look for others.
Last but not least, you haven't used the clipboard tool, have you? I have recommended three free software for you, why don't you try it?
References
This article is reprinted from: https://blog.forecho.com/use-pasteboard.html
This site is for inclusion only, and the copyright belongs to the original author.