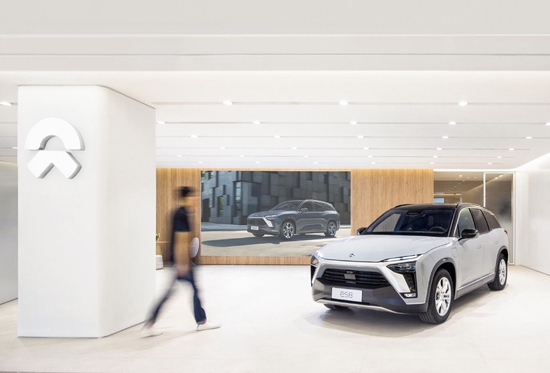 NIO
Reporter/Wu Yuli
NIO (NYSE: NIO; 9866.HK) said that the allegations related to Grizzly Research LLC's short-selling report are unfounded.
On August 26, Weilai announced that an independent investigation had been completed on the short-selling report released by the Grizzlies on June 28. Based on the findings of the investigation, the independent committee concluded that none of the allegations in the short-selling report were substantiated.
On June 28, the short-selling agency Grizzly released a report saying that Weilai Automobile is likely to use an unconsolidated related party "Wuhan Weineng" to exaggerate revenue and profit margins, and has high expectations for Weilai's BaaS battery leasing service model and enterprise. A number of questions were raised.
A day later, NIO issued an announcement in response to this, saying that the report was unfounded, and its information about the company included many errors, unfounded speculations, and misleading conclusions and interpretations. It said the company's board of directors, including the audit committee, is reviewing the allegations and considering taking appropriate action to protect the interests of all shareholders.
A few days after the short-selling report was released, many big banks such as Morgan Stanley, JP Morgan, and Daiwa Capital Markets issued bullish reports, suggesting to increase their holdings of NIO, and said The Grizzlies' short report may not be accurate.
On July 11, NIO issued another announcement stating that, based on the recommendations of the company's management and to protect the rights and interests of all shareholders, an independent committee of the board of directors composed of three independent directors of NIO launched an independent investigation into the main allegations in the grizzly report. , and engaged independent third-party professional advisors (including an international law firm and a well-known forensic accounting firm) to assist in the independent investigation.
The official website shows that Grizzly is an American short-selling agency that has a team of analysts in the United States and private investigators in China. The Grizzlies released its first short-selling report on the official website in May 2019, and a total of 24 reports have been released on the official website. It is worth noting that many of the companies targeted by Grizzlies are Chinese stocks, including GSX, Douyu, 58.com, etc.
As of press time, NIO's U.S. stocks rose 6.41% to $20.08 per share before the market; Hong Kong stocks closed up 1.39% to HK$153.1 per share.
media coverage
NetEase News CNBeta IT Home Sina Technology
event tracking
This article is reprinted from: https://readhub.cn/topic/8iNtSa3rGiU
This site is for inclusion only, and the copyright belongs to the original author.