Another year 618, but this year seems to come earlier. And after a long period of "staying at home" in the past, everyone's "618 what is worth buying" product list seems to have undergone a lot of changes. Stocking up has become the main theme, but digital products with fever are still the geeks. changing topic of discussion.
Having said that, this year's 618 is still full of various shopping routines. While being dazzled by various coupons and full-reduction rules, it is better to pay attention to the geek's choice in this article. A better new product may help you reduce some selection difficulties during the 618 period and reduce the probability of buying "ash-eating products".
This year's Geek's Choice not only provides you with digital products worth buying as usual, but also recommends various good things in life that can change your daily experience. After reading these recommendations, and then combining your actual needs, you can accurately and rationally chop your hands, which is the essence of "geek consumerism".
Vigorously Intelligent Learning Light T6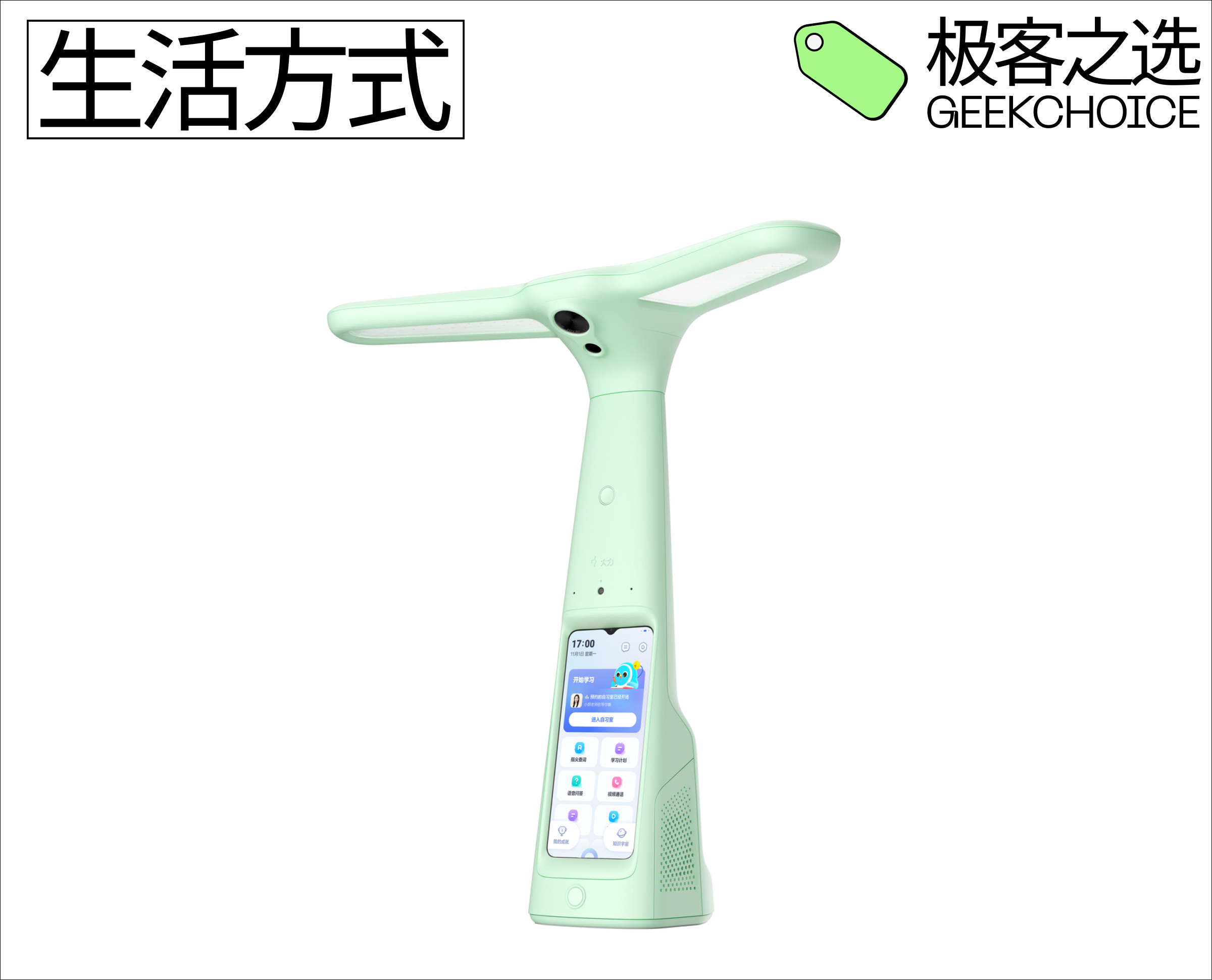 As a digital gamer and a baby dad in the family, I have been exposed to a lot of educational hardware, but the only one that really attracted me to buy is the Dali Smart Learning Light.
At present, their main model is the Dali Intelligent Learning Light T6, which is an "all-in-one" learning device that is resident on the children's desktop. Compared with purchasing single devices such as eye protection lamps, learning machines, dictionary pens, and smart speakers, the "Almighty King" vigorously intelligent study lamps are not only more cost-effective, but also take up less space. The point is to help children develop independent learning. good habits. The features of "permanent desktop" and "automatic lighting when seated" also give it high practicability.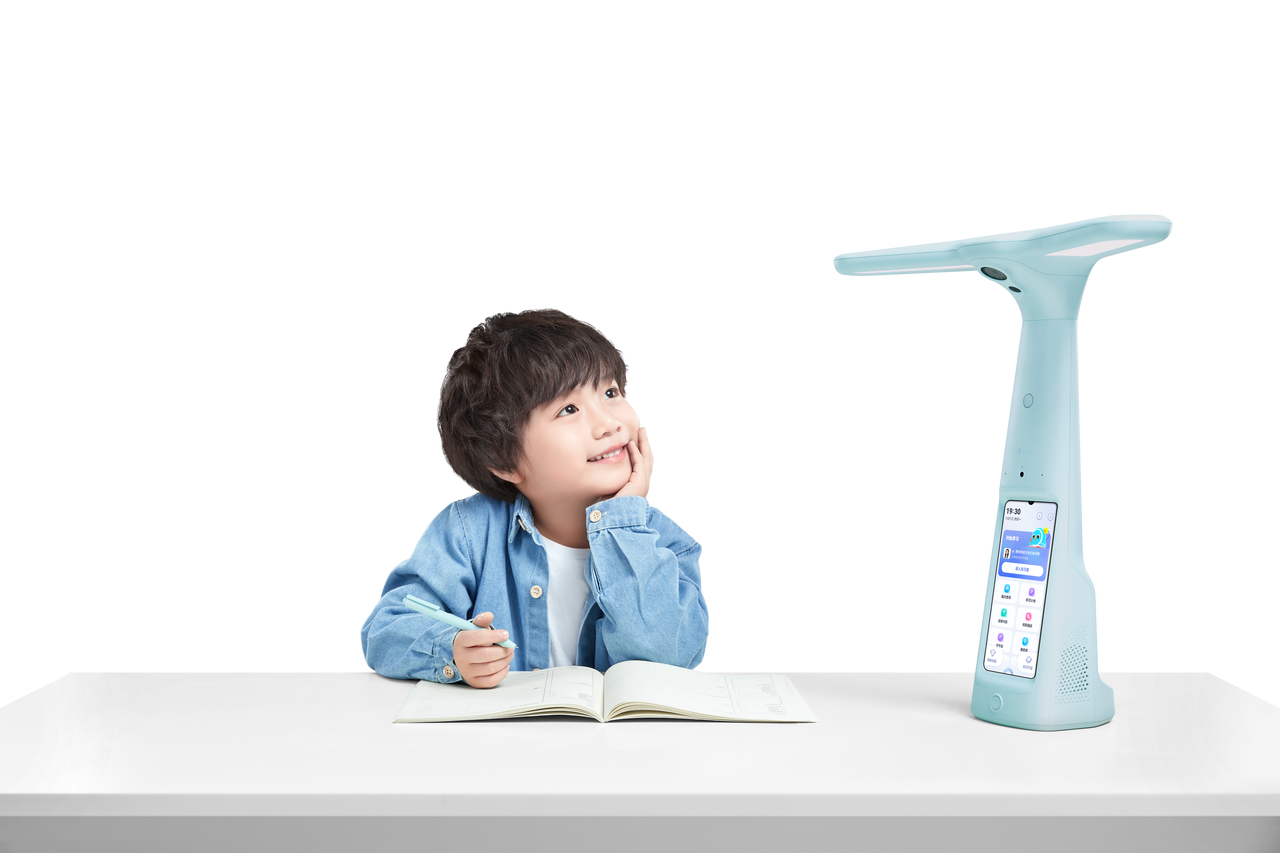 The essence of Dali Intelligent Learning Lamp T6 is a high-end eye protection lamp with excellent performance. In terms of light source design, it draws inspiration from the design of shadowless lamps in the operating room, not only the lighting area is 240% of the national AA standard, but also solves the problem of traditional lamp heads and hand shadows blocking the line of sight. Moreover, the T6 is also innovatively equipped with the "Rhythmic Light Eye Protection Algorithm", which performs 37 cyclic brightness adjustments per hour, making children's eyes as comfortable as outdoors, which can effectively relieve visual fatigue and help prevent myopia.
In addition, Dali Smart Learning Light T6 integrates the advantageous functions of learning machines, dictionary pens, and smart speakers, and presents them on a mobile phone-sized screen. When the child is studying, the vigorously intelligent learning light T6 combines the top camera and screen front camera on the fuselage to provide fingertip reading, intelligent sitting posture detection, online study room and other functions. This series of designs is of great help to the development of children's study habits, allowing children to plan their own learning and solve problems independently.
Of course, parental involvement is essential in the child's learning process. But many parents are so busy with work that they are neither familiar with their children's curriculum nor how to tutor them. And a powerful smart study light can make these tasks easier and more efficient. For example, with the built-in AI homework correction function of Dali Intelligent Learning Light, parents can obtain the correction results and analysis steps with one click, and tutoring homework can also save worry and effort. At the same time, parents can also participate in their children's learning anytime, anywhere through video calls, which also helps to build high-quality tutoring companionship.
The "multi-function in one" design is the first of Dali's intelligent learning lights, which also makes it more practical. At the same time, it also reduces the waste of resources caused by too many devices. Whether it is from the perspective of practicality or cost-effectiveness, it is an "all-round product" worth buying.
Huawei Smart Selection Car Smart Screen S50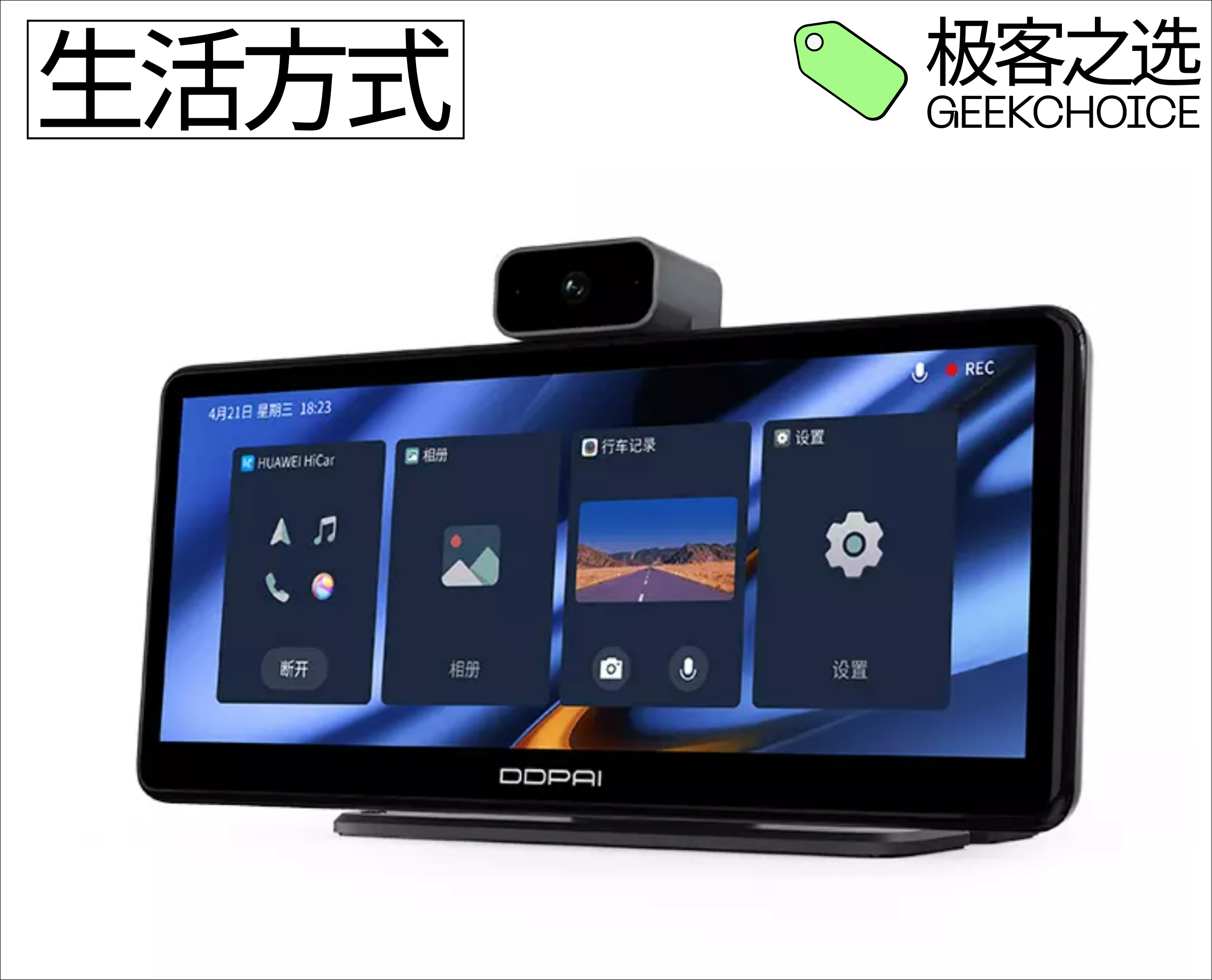 Seeing that other people's cars can be controlled by voice and have large-screen navigation, many old car owners just want to change cars with envy. But this is not the only solution. Huawei's smart car smart screen allows you to "do big things with small money".
As a "plug-in" car machine, Huawei Smart Selection Car Smart Screen uses an 8.9-inch IPS touch screen with a ratio of 16:6. Although it is incomparable to the Dalian screen used by many models now, Huawei Smart Smart Car Smart Screen The main users of the screen are old car owners. Such a screen size can not only have a better visual experience, but also will not affect the driving line of sight. At the same time, the resolution of Huawei's smart car smart screen has reached 1920*720, and the PPI has also reached 230, which is already at the same level as many models that focus on large smart screens.
In terms of functions, Huawei's smart car smart screen even surpasses some of the main smart car systems. It adopts HarmonyOS Connect technology, which can quickly pair the mobile phone with the smart screen. At the same time, the recognition rate of the voice control system is also relatively high, and it can directly control AutoNavi Map and Baidu Map by voice. In addition, the lift camera of Huawei Smart Car Smart Screen can also shoot short videos through voice control, which also enhances its entertainment properties.
For old car owners who do not have a car-machine system or have an outdated car-machine system, it is worthwhile to bring an experience comparable to the main smart models at such a price.
Zhenghao EcoFlow Outdoor Power Supply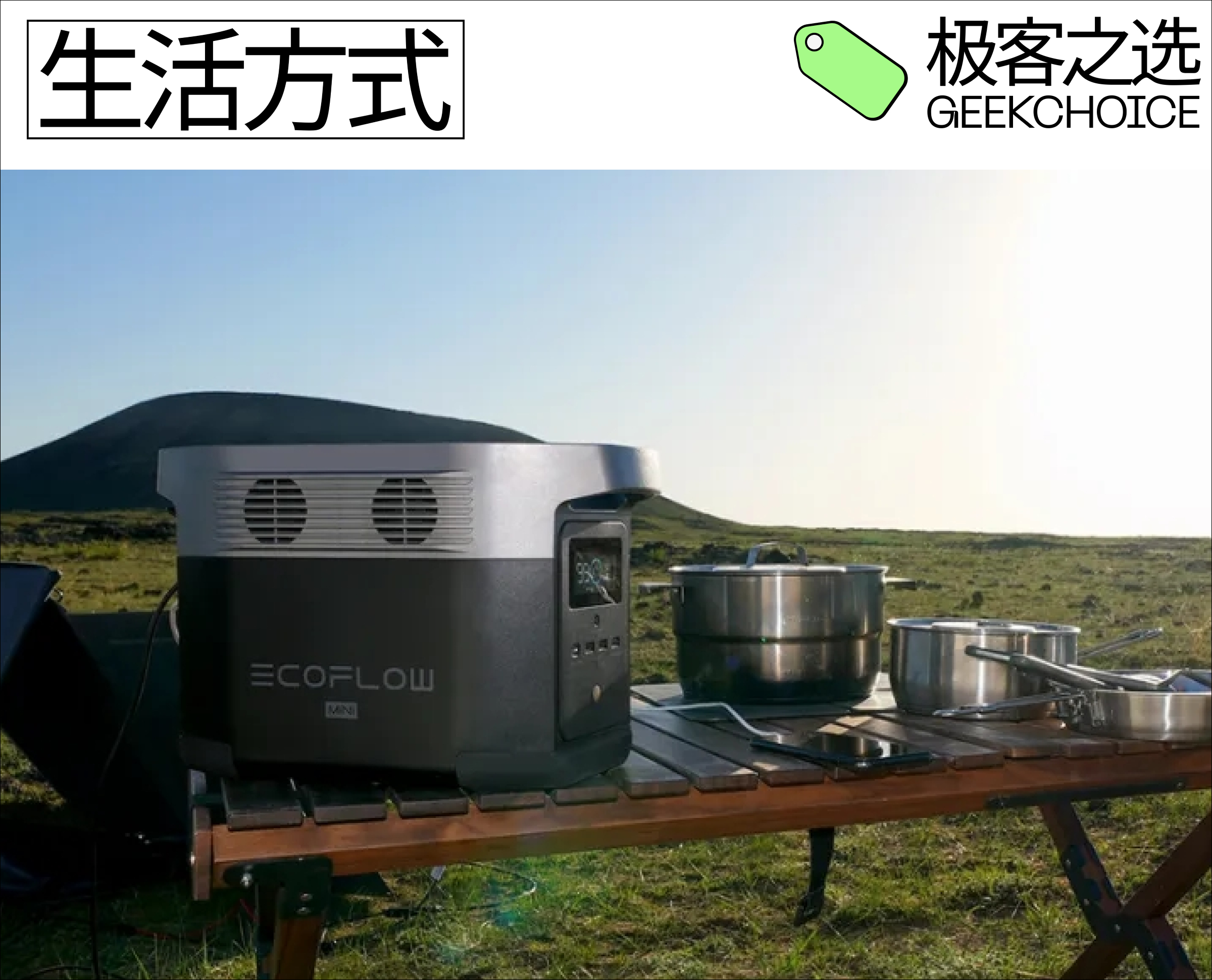 Camping in this summer has become a fire. Many trams use the external discharge function to "play out" camping. Not only barbecue hot pot, but even a projector at night to watch a movie, which makes a lot of oil. The owner of the car is very envious. However, it is not difficult for the oil truck to achieve these, as long as an outdoor power supply is required.
Zhenghao EcoFlow's De Max has a battery capacity of 2016Wh. The whole machine has 13 output ports, which can power up to 13 devices at the same time. The rated AC output power is 2400W, and the peak value can reach 4600W. Such data performance is enough to drive most household appliances, and there is no need to worry about insufficient power in the wild. In order to solve people's anxiety about electricity consumption, Zhenghao EcoFlow also launched solar charging panels, there are three types of single group 160W, 220W and 400W, the conversion efficiency is 22%, the picture shows a single group of 220W products, the official data says that two 400W solar charging panels When the boards are connected in series, the full charge time is only 3.2 hours.
With large capacity, high power, and solar charging, you can go camping with such an outdoor power supply, even an oil car. Having electricity not only allows you to eat and drink well, but also allows you to play well.
Xbox Series S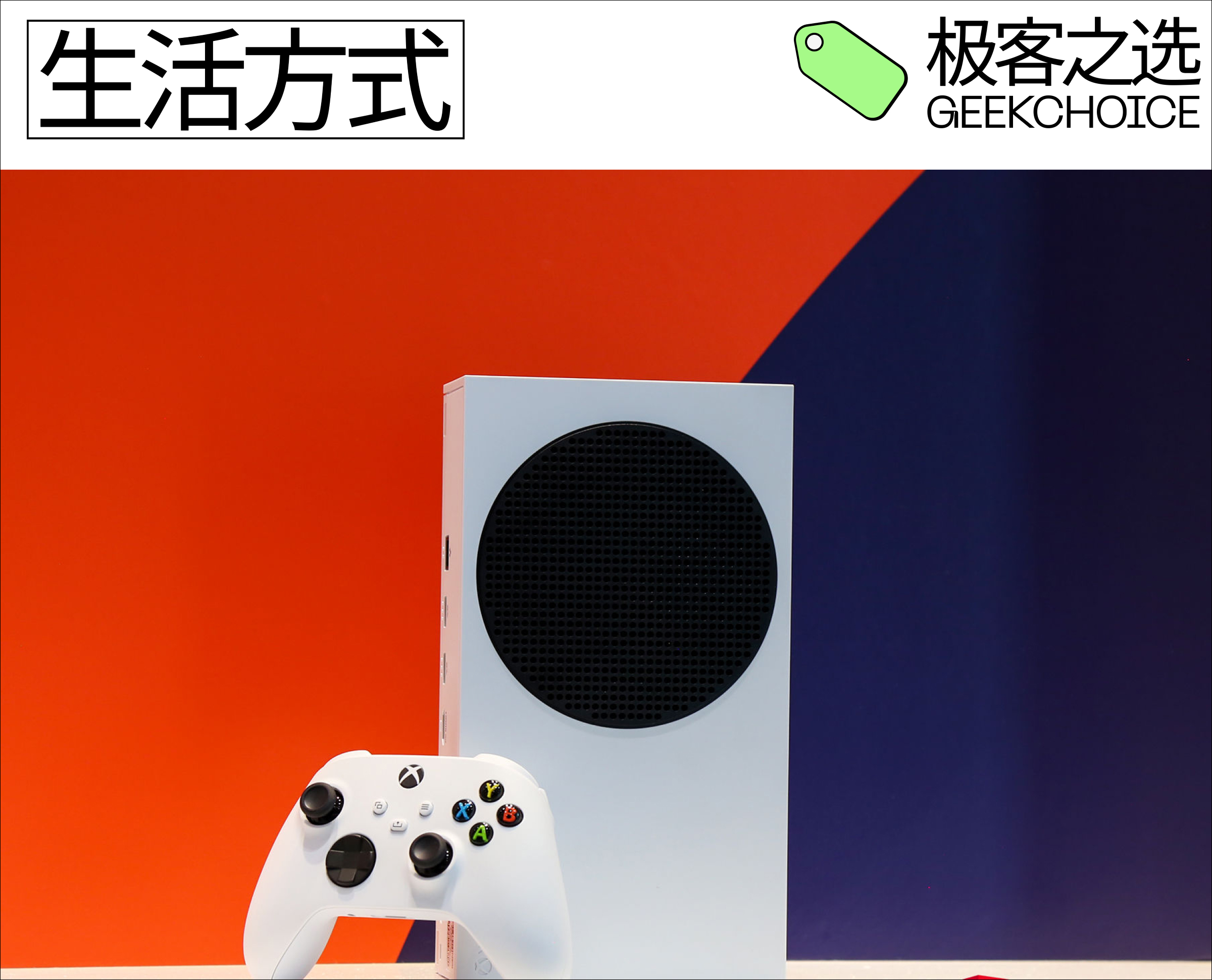 The Xbox Series S has had a fantastic year. It is aimed at the entry level, and the official price is only 2399 yuan, which is less than half of the price of ordinary game books, but it has a life cycle of several years.
From the recent data, the sales of XSS are also very bright, and many users are from new players, which undoubtedly proves that the product positioning of XSS is successful. In addition, the Xbox Series X has also reached a new level in terms of performance. In theory, it is even stronger than the PS5, and its price of 3899 yuan is sincere enough.
In addition, the game ecology of the Xbox may be slightly inferior to the PS camp, but the XGP service launched by Microsoft has made up for it to a certain extent. The XGP service is Xbox Game Pass, which is also dubbed "Watermelon Peel" by netizens. It can be understood as a subscription-based game package, which contains more than 100 games, including the popular Halo, Horizon, Minecraft, Neil on the Xbox platform. All of them are included, and the annual price of XGP service package is only 200 yuan +, and the monthly average is less than 20 yuan. For Xiaobai, XGP is very suitable for "trial and error", which greatly reduces the cost of game purchases.
Smart TV: Redmi MAX 86-inch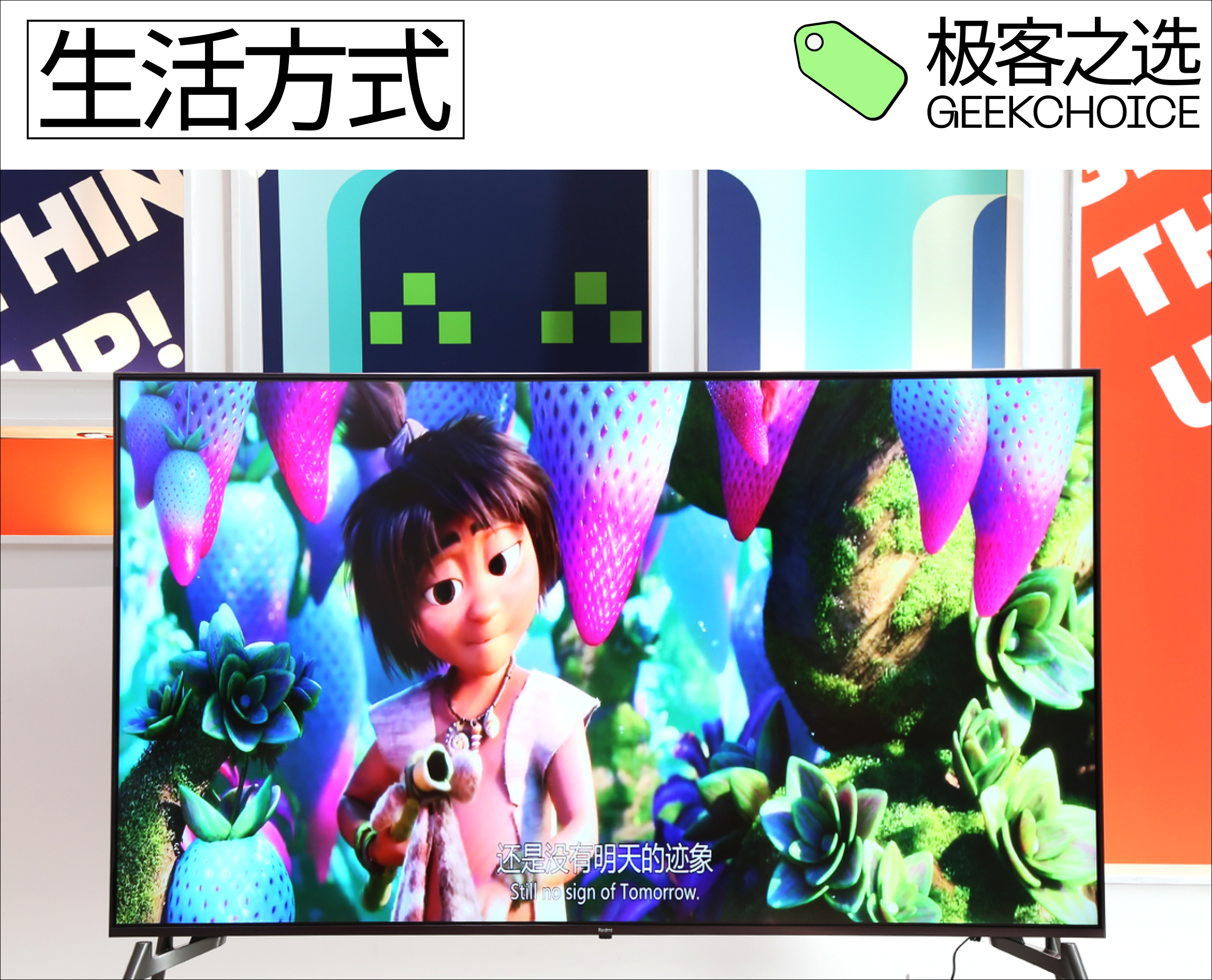 If it is said that many people have not started to buy large-screen TVs due to price factors, then the arrival of the Redmi MAX 86″ smart TV has directly eliminated everyone's budget concerns. When it was first released, its official price was 7999 yuan. During the 618 period, it dropped directly to 5,999 yuan, which is comparable to the price of a regular flagship mobile phone and can be said to be very valuable.
It is equipped with an 86-inch 4K UHD screen with a 178° viewing angle and 10bit color depth, supports 120Hz MEMC, covers 92% DCI-P3 wide color gamut, supports Dolby Vision, HDR10+, HDR10 and HLG display, and is shipped from the factory Before each set will be color adjusted. For the core hardware part, the Redmi MAX 86″ uses the same MTK 9650 flagship chip as the Mi TV "Master" 65″ OLED, matching 2GB of running memory and 32GB of body storage, and it runs smoothly enough.
The interface configuration is also relatively comprehensive, including 3 HDMI interfaces, 2 USB interfaces, 1 AV interface, 1 ATV/DTMB interface and Ethernet port. If you usually use it to play console games, Redmi MAX 86″ can be very satisfied. Your needs. If you're interested in a large TV, it's an option worth considering right now, if not even one.
Roborock self-cleaning sweeping and mopping robot G10S Pro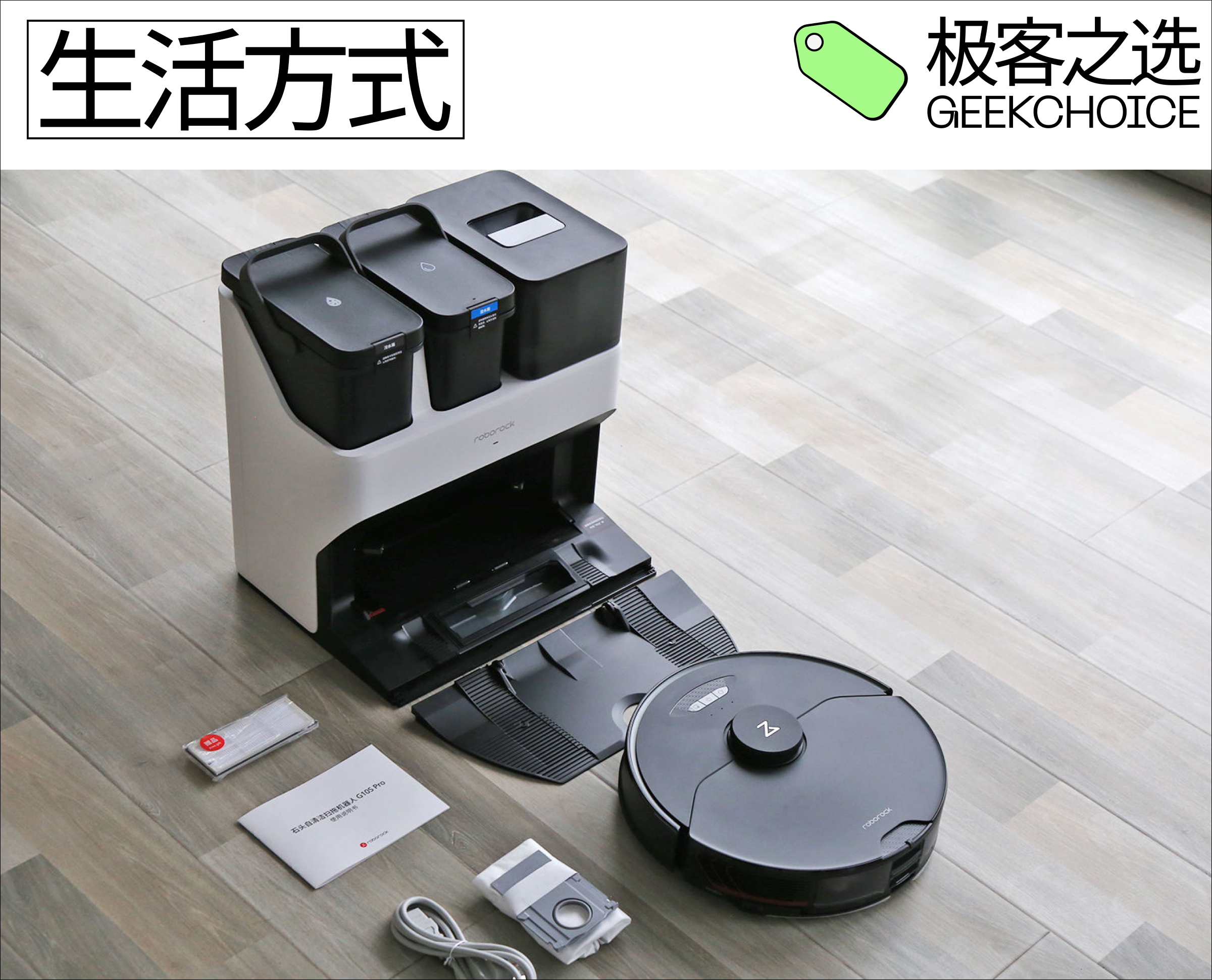 On the previously released Roborock T7S Plus, Roborock Technology successfully enabled the product to have its own cleaning mop and water adding functions by introducing a base station. optimization. With the new generation of "7-in-1 high-energy base station", the new product can not only automatically clean the mop, automatically collect dust, but also automatically replenish the water tank, which is very worry-free.
In terms of cleaning ability, the Roborock self-cleaning sweeping and mopping robot G10S Pro has a suction force of 5100Pa. At the same time, it uses a new product mechanical structure, which combines the sonic vibration mopping module and the lift plate design. During normal operation, the motor will drive the mop to generate 3000 times/min of high-frequency vibration to remove the stains on the ground; if you encounter stubborn stains, because its carriage can automatically lift, the carriage can simultaneously give a down pressure to obtain more Strong cleaning power.
As for obstacle avoidance, this product has been upgraded to AI obstacle avoidance 2.0. Many sensors including LDS, ultrasonic radar, gyroscope, accelerometer, cliff detection, etc. are inserted into the fuselage, with fill light and RR mason 9.0 With the support of the algorithm, its structured light active ranging and obstacle avoidance function is also more sophisticated, which can easily identify and avoid obstacles.
It is also worth mentioning that, because the Roborock self-cleaning sweeping and mopping robot G10S Pro has a built-in independent camera, you can remotely understand the real-time video picture of your home through the app, and you can also make video calls, which is equivalent to having an extra small mobile phone at home. guard. Overall, it's currently the best in its class, both in terms of cleaning ability and automated experience.
Mijia smart steam oven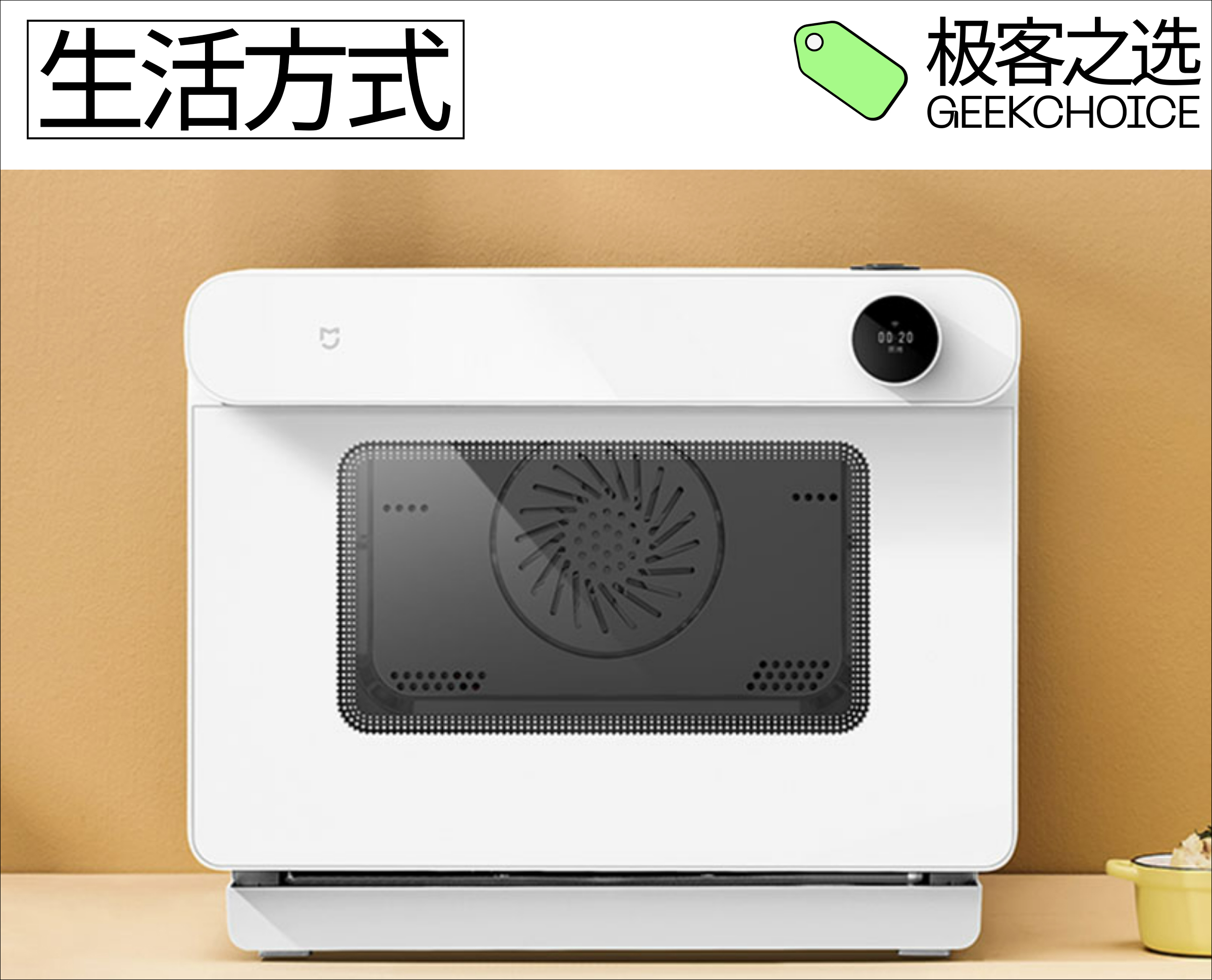 After a busy day at work, for most office workers, shopping for food and cooking is not a low-cost thing, especially the cost of time. In 2022, in the current epidemic situation, for many people who do not have enough time , an all-in-one steam oven that can "open your mouth with rice" is a good choice.
The overall appearance of the Mijia smart steam oven is very simple and the workmanship is also very good. It adopts the top exhaust hole and the lower water box. The Mijia intelligent steaming machine has three layers of steaming ovens, and also comes with a steaming tray, a grill, and a baking tray. Like its name, the Mijia intelligent steaming machine supports three-layer cooking and grilling, making it more diverse for users to cook.
The main operations of the Mijia smart steam oven all-in-one machine are done through the knob with a screen on the door. From the function selection, we can see that this steam oven can realize many functions such as steaming, roasting, baking, frying, stewing, etc. Judging from its functional configuration and price, it is aimed at more ordinary users. With the types of dishes it can make, it can be said that the price/performance ratio is very high.
When it comes to Mijia, intelligence is definitely one of the topics that will definitely be discussed, and this smart steam oven is no exception. We can also add it in the Mijia APP, and users can easily perform various operations on the steam oven, such as various cooking methods, and perform operations such as cleaning procedures. Users can control the steam oven more easily through their mobile phones.
The Mijia smart steam oven all-in-one machine also has the function of customizing recipes. Simply put, when the user puts the ingredients into the steamer according to the recipe, they can leave it alone and make the steamer itself. It saves most of the user's time, and truly achieves a meal to open their mouths.
The most convenient point of the steam oven is that it can make dishes for users more simply and conveniently. At the same time, it is endowed with intelligence, which also gives the steam oven a certain "smart" function. As a product launched by Mijia, cost performance is also one of its very prominent features.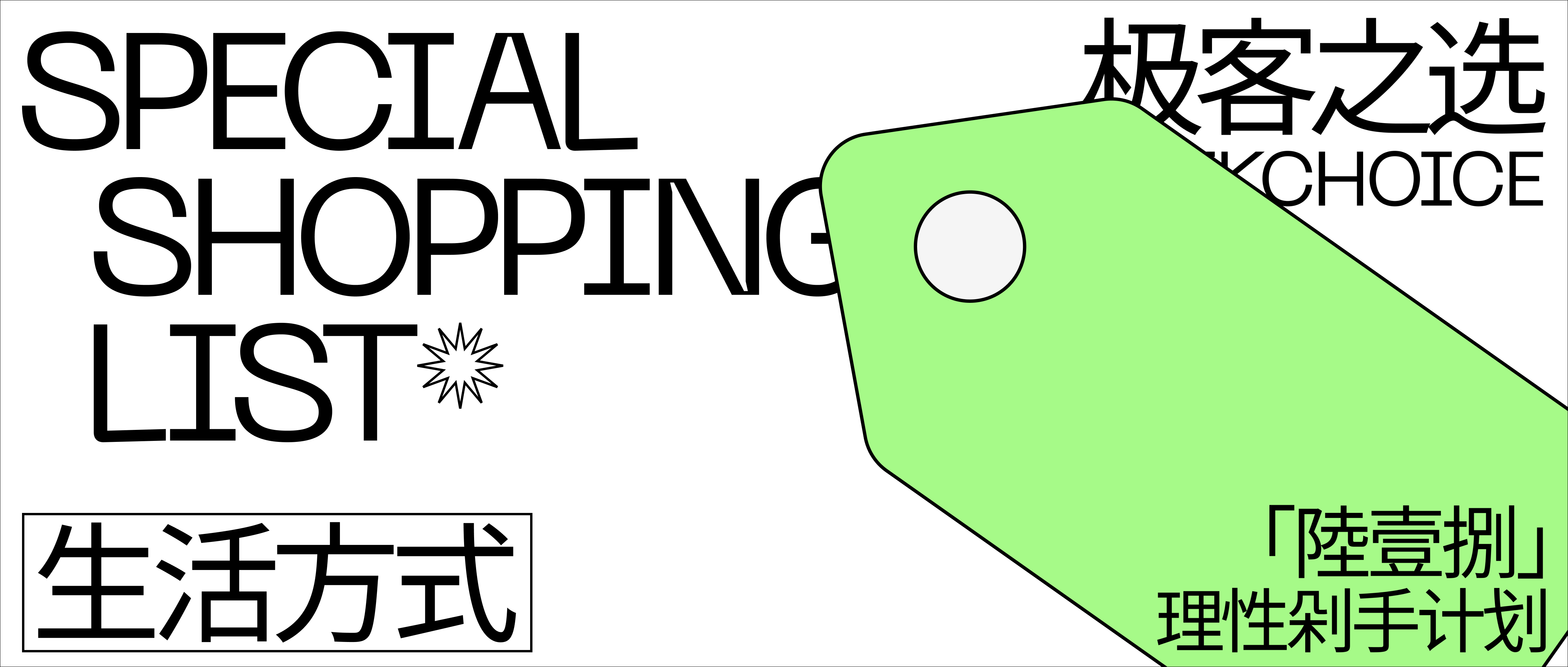 This article was originally published by GeekPark, please add Geek (ID: geekchoiecs) to reprint.
This article is reproduced from: https://www.geekpark.net/news/303518
This site is for inclusion only, and the copyright belongs to the original author.