global macro
The three major U.S. stock index futures dived pre-market
As of press time, Nasdaq futures fell 1.15%, S&P 500 futures 0.95%, and Dow futures 0.79%.
European stocks generally fell. As of press time, Italy's FTSE MIB index fell 3.88%, Europe's Stoxx 50 index fell 1.6%, France's CAC40 index fell 1.46%, and the UK's FTSE 100 index fell 1.23%.
The annual rate of the US CPI in May was not seasonally adjusted to 8.6%, the previous value was 8.3%, and the forecast was 8.3%; the annual rate of the US core CPI in May was not seasonally adjusted to 6%, the previous value was 6.2%, and the forecast was 5.9%.
Legendary fund manager Druckenmiller: The bear market will continue, looking for opportunities to short US stocks and the US dollar
Well-known fund manager Stanley Druckenmiller warned Wall Street that the sharp decline in the stock market after the Federal Reserve raised interest rates is not over, and he is looking for opportunities to short stocks and the dollar. The catalyst for this stock market crisis is that the Federal Reserve has become aggressive in tackling the highest inflation in decades. Druckenmiller believes this could lead to a recession sometime in 2023. Druckenmiller said he has been shorting fixed-income assets (government and corporate bonds, etc.) and the stock market for the past six to eight months, avoiding too much money market exposure and holding key commodities like oil, gold and copper.
Bridgewater CIO: If Fed cuts inflation to 2%, U.S. stocks will plummet 25%
Greg Jensen, co-chief investment officer at Bridgewater, the world's largest hedge fund, said inflation would put more pressure on the Fed to raise rates more than many on Wall Street had expected. But he believes the Fed will still tolerate inflation above its 2% target because policymakers can't stand a severe stock market sell-off. The latest consumer price index showed U.S. inflation remained above 8%. If the Fed is really committed to reducing inflation to its 2% target, stocks could plummet 25% from current levels, as tightening would have to become more aggressive, which "would overwhelm the economy, potentially overwhelming the economy," Jensen said. It will also overwhelm the weaker companies in the economy."
'The Big Short' Prototype: Devastating Inflation Is Coming, The Fed Has No History Of History
Michael Berry, the archetype of the movie "The Big Short," has criticized the Federal Reserve, U.S. President Joe Biden and the U.S. Treasury Department in a tweet, saying they are ignorant of history and blind to the risk that pandemic-era policies could lead to devastating inflation. Bury also noted that inflation is eating into Americans' savings, threatening consumer spending and corporate profits, and making recessions more likely.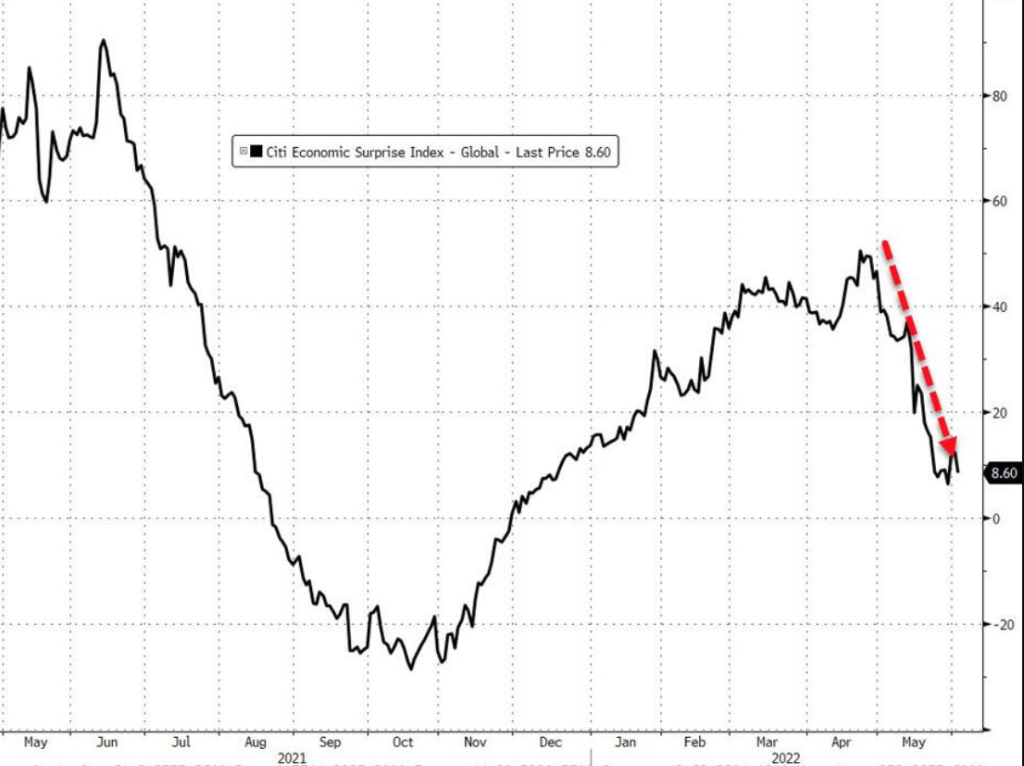 Allianz El-Erian: Inflation has not peaked yet, the Fed cannot 'back on its promises'
Mohamed El-Erian, chief economic adviser at Allianz Group, warned that inflation has yet to peak as energy prices continue to surge. He also believes the Fed has made a "policy mistake" with inflation, as they only tightened monetary policy by shrinking its balance sheet and raising interest rates this year. El-Erian said the worst the Fed could do is to "return on its promises," such as raising rates first, then pausing in September, then starting to raise rates, and then pausing again, which would only make stagflation last longer than it would otherwise be.
Survey: Economists don't expect Fed to pause rate hikes until next year
Reuters polled 85 economists from June 6 to 9. They both expect the Fed to raise rates by 50 basis points to 1.25%-1.50% next week, following similar moves last month. All but a handful of people polled expect another rate hike in July. More than two-thirds of respondents expect the Fed to raise rates by 25 basis points in September, and more than a quarter think the Fed will raise rates by another 0.5 basis points. That's up from a fifth in last month's survey. The median of 43 responses to a separate question showed a 50% chance of a 50 basis point rate hike in September, 30% in November and 25% in December; in addition, nearly 60% of respondents believed that , the Fed will suspend rate hikes in the first or second quarter of next year. Nine expected the pause in rate hikes to be in the second half of the year or beyond, with the rest expected sometime this year.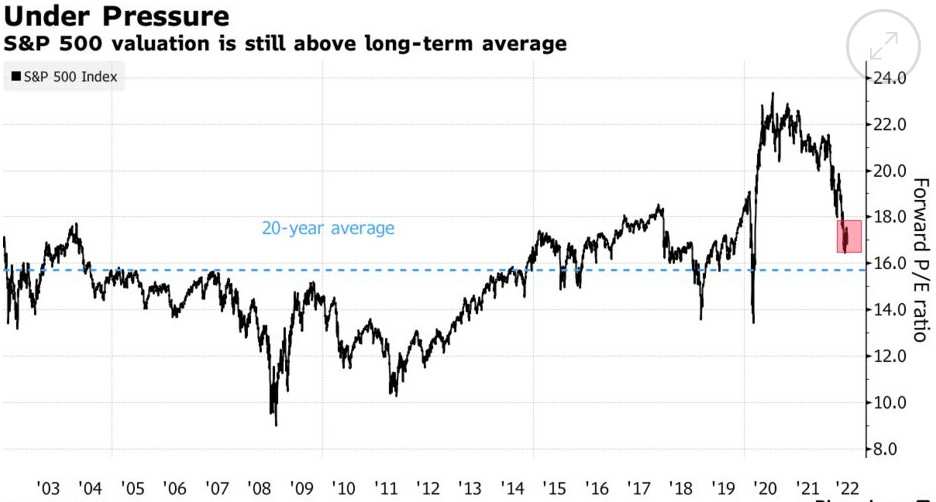 Goldman Sachs, the "commodity flag-bearer", said again: The energy super cycle is still in the early stage, and the entire duration may exceed ten years!
Goldman Sachs chief commodities analyst Jeff Currie reiterated on Thursday that we are in the early stages of an energy supercycle. In his view, Wall Street's rotation into natural resources has yet to begin, as share buybacks and the absence of sellers drive shares higher. Currie believes the process of rebalancing stock market valuations and development costs will take another three years, after which energy companies will begin allocating funds to new projects rather than buying back stock. And once the process begins, the project will take another three to four years to develop. Further down the line, supply and demand will begin to rebalance and the cycle will come to an end. The overall process will take 10 to 12 years.
Greenlight Capital Einhorn: The Fed's rate hike is a bluff, gold prices may rise sharply
Greenlight Capital founder David Einhorn (David Einhorn) said on Thursday that the Federal Reserve is bluffing to raise interest rates, pretending that it can tame inflation, and believes that in the current price environment, gold prices may move significantly higher. He said the Fed has limited tools to control inflation, mainly because of the U.S. deficit. When interest rates rise, so does America's debt. Einhorn has always considered gold to be an extremely important asset in a portfolio. His fund is up 20.9% this year, helped by investments in gold, macro trades and bets that stocks of some unnamed companies will fall.
IMF: Expected to further downgrade global economic growth forecast for this year
After the World Bank and the Organization for Economic Cooperation and Development (OECD) successively lowered their global economic outlook this week, International Monetary Fund (IMF) spokesman Rice also said that this time, the global economic growth forecast is expected to be lowered, mainly because Russia and Ukraine The conflict continued, with volatile commodity prices, high food and energy prices, and higher interest rates in some advanced economies. If confirmed, it would be the third time the IMF has lowered its forecast this year. In April, the IMF cut its forecast for global economic growth in 2022 and 2023 by almost a percentage point to 3.6 percent.
hot news
Star tech stocks rose broadly in premarket
Meta Corporation launches new ticker symbol
On June 10th, Beijing time, $Meta Platforms (META.US)$ , a company owned by social media Facebook, officially abandoned the "FB" stock code and started a new stock code "Meta". On October 28, 2021, Zuckerberg announced at the Facebook Connect conference that the company name will be changed from Facebook to "Meta", emphasizing the company's emphasis on the "metaverse". On June 1 this year, Meta announced that its Class A common stock will be traded on the Nasdaq under the ticker symbol "Meta", and the ticker symbol will change before the market opens on June 9, 2022. The company has used the ticker symbol "FB" since its 2012 IPO. As of press time, Meta was up nearly 1% in premarket trading.
People familiar with the matter: Apple plans to launch 15-inch MacBook Air and new 12-inch laptop next year
According to Taiwanese media citing people familiar with the matter, Apple plans to launch a 15-inch Macbook Air equipped with an M2 chip next year, and is also working hard to develop a 12-inch notebook, which is expected to be launched next year or the year after. It will be the smallest new laptop since Apple discontinued the 12-inch MacBook in 2019. As of press time, Apple was up 0.22% in premarket trading.
UK launches antitrust probe into Google and Apple
The UK Competition and Markets Authority (CMA) has reportedly launched a new round of investigations into alleged anti-competitive conduct in the $Google-C(GOOG.US)$ / $Google-A(GOOGL.US)$ app store; the agency also It said it plans to further investigate the influence of Apple (AAPL.US)$ and Google in the mobile browser market and Apple's restrictions on cloud gaming. Andrea Coscelli, chief executive of the CMA, said: "Apple and Google dominate when it comes to how people use their phones, but their strong control over the mobile ecosystem has allowed them to keep rivals out, hampering the growth of the UK tech sector, restricting selected.
U.S. regulators escalate probe into Tesla Autopilot, one step closer to recall
The U.S. National Highway Traffic Safety Administration (NHTSA) said on Thursday it was escalating its investigation into 830,000 Tesla (TSLA.US)$ vehicles equipped with Autopilot, ahead of a possible recall of the cars. necessary steps. Last August, NHTSA launched a preliminary assessment of the Autopilot performance of 765,000 Tesla vehicles after about a dozen crashes involving Tesla vehicles colliding with parked emergency vehicles. NHTSA said on Thursday that it had confirmed six additional incidents and was upgrading its investigation to an engineering analysis. Tesla rose nearly 2% before the market, and as of press time, the increase has narrowed to a rise of 0.28%.
Tesla's second-quarter production is expected to be 115,300 vehicles, down at least 30% from the previous month
Tesla said it delivered a total of about 30,000 electric vehicles in May, and the company said capacity utilization has now returned to 100 percent. Before the epidemic, Tesla's weekly (24/7) production was close to 20,000 vehicles, so Tesla's car production in June will not exceed 80,000 vehicles. Based on Tesla's full production of 80,000 vehicles in June, plus 44,301 electric vehicles in April and May, Tesla is expected to produce about 120,000 electric vehicles in the second quarter, compared with 178,887 in the first quarter. drop by at least 30%.
AMD, Intel have warned that the PC market will slow down this year
After two years of "very strong PC market", growth in the PC market will slow this year, Chief Executive Officer Su Zifeng said at an analyst day on Thursday. Su Zifeng said that after a long period of high growth, it is natural to slow down, but it should be pointed out that the market demand for high-performance computing and "adaptive computing" is still very strong. In fact, not only AMD, but an earlier internal memo from Intel (INTC.US) also signaled a possible slowdown in the market. Research firm Canalys said in a report last week that demand in the consumer and education PC sectors slowed further due to market saturation and inflation concerns.
Electronic signature company DocuSign: Q1 earnings per share fell more than 13% year-on-year, less than expected
Electronic signature technology company $DocuSign (DOCU.US)$ announced first-quarter results, with revenue of $588.7 million, a year-on-year increase of 25.49%, higher than market expectations of $581.9 million; earnings per share of $0.38, a year-on-year decrease of 13.64%, Below market expectations of $0.46. DocuSign said its first-quarter performance stood out in subscription revenue, which rose 26% year over year to $569.3 million. As of press time, DocuSign fell more than 25% before the market.
Ericsson under investigation by SEC over Iraq corruption scandal
Sweden's 5G communications equipment giant Ericsson (ERIC.US) said the U.S. Securities and Exchange Commission (SEC) has launched an investigation into the company's conduct in Iraq in 2019. The company added that it was fully cooperating with the SEC and that "it is too early to determine or predict the outcome of the investigation." Ericsson has been at the center of a storm of public opinion since the February media exposure of Ericsson's "traveling" scandal involving terrorists. The company admitted it may have paid the ISIS terrorist group to gain access to some of the shipping routes, a scandal that dates back to 2011. As of press time, Ericsson fell more than 2% before the market.
"Sister Wood": Zoom can rise to $1,500 in 2026
ARK's founder "Sister Wood" Kathy Wood recently touted $Zoom Video Communications (ZM.US)$ , saying that the company's stock price could reach $1,500 by 2026, which is equivalent to more than 13 times the current stock price, which means Its compound annual growth rate is 76%. Casey has always been optimistic about Zoom. She even predicted that the stock could rise to $2,000 in a bull market and $700 in a bear market. At present, ARK's largest holding company is Zoom. As of press time, Zoom was down 0.7% in premarket trading.
Focus on Chinese concept stocks
Popular Chinese concept stocks rose in pre-market
New Oriental: Repurchase US$240 million of bonds due 2025
$ New Oriental (EDU.US) $ announced that the company further repurchased bonds on June 10. As of June 10, the company has accumulated a total of 240 million US dollars of bonds repurchased, accounting for about 80% of the initial principal amount of the bonds. As of press time, New Oriental rose more than 8% before the market.
TSMC's May sales increased by 65.3% year-on-year, and the EIA documents related to the 2nm plant construction plan have been submitted for review
TSMC (TSM.US) $ announced that sales in May were NT$185.71 billion, a year-on-year increase of 65.3% and a month-on-month increase of 7.6%; sales from January to May were NT$849.34 billion, a year-on-year increase of 44.9%. In addition, the environmental protection review documents related to TSMC's 2nm plant construction plan have been submitted for review. As of press time, TSMC was up 1% in premarket trading.
Top 20 U.S. stocks by pre-market turnover
US Macro Calendar Reminder:
20:30 The annual rate of core CPI in the United States in May is not seasonally adjusted
22:00 Preliminary value of the U.S. consumer confidence index of the University of Michigan in June
At 01:00 the next day , the total number of drilling rigs in the United States for the week ended June 10
This article is reprinted from: https://news.futunn.com/post/16326113?src=3&report_type=market&report_id=207877&futusource=news_headline_list
This site is for inclusion only, and the copyright belongs to the original author.