Not enough to watch station B? Enter bilibili.com and there are thousands of animation websites;
Can't find data to support your research? Enter ourworldindata.org and there are thousands of data sources;
Running out of movie resources? Enter youku.com and there are thousands of movie websites;
It's all thanks to this amazing site like SimilarSites, which can help you find more similar sites for you to really surf the web, as long as you have an original URL.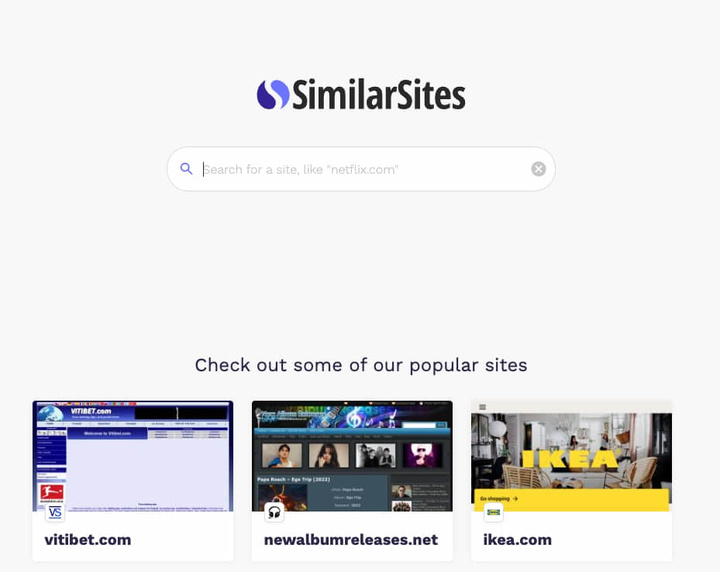 SimilarSites provides two usage methods, one is web version and the other is browser plug-in version. The web version is more convenient to use and can directly find similar websites; the plug-in version has a few more click steps, and the display results are more abundant. It will display the Rank value, monthly visits, and website types of other similar websites, which is more suitable for analysis. competitor.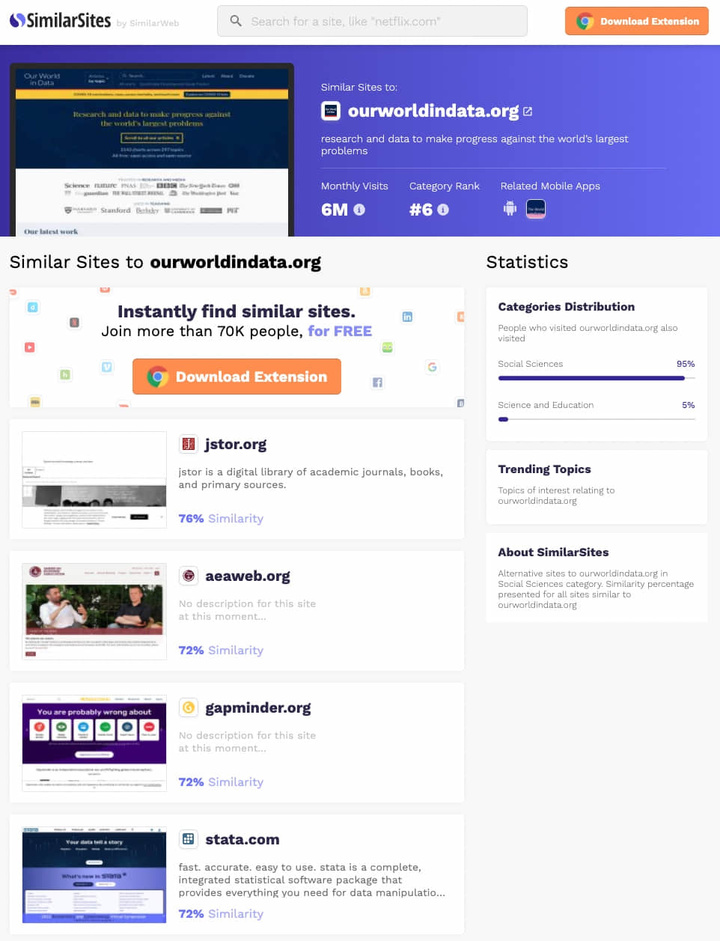 How to use the web version in just three steps
Step 1: Enter SimilarSites.com in the browser address bar and press Enter;
Step 2: Enter the URL of the website you want to find in the page, such as bilibili.com and press Enter;
Step 3: Scroll through them up and down the results page.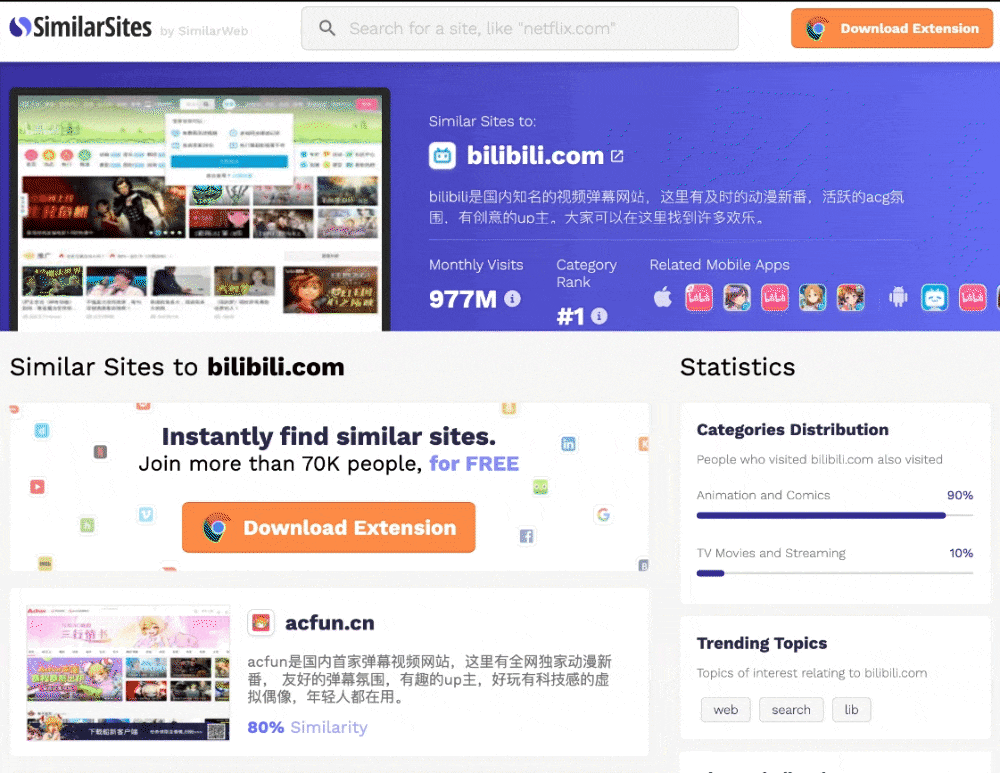 It should be noted that when searching, the hypertext security protocol in front of the website, that is, "https://" should be removed. Only enter the URL name such as "bilibili.com" to take effect.
How to use the extension
Step 1: Find the Similarweb plugin in the Chrome web store and download it;
Step 2: Open the website you want to query in the Chrome browser and click the extension icon, the relevant results will appear on the right;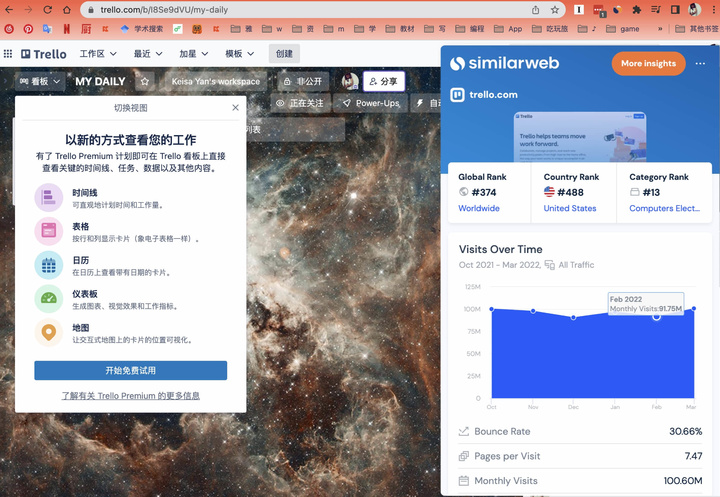 Step 3: Slide the result page on the right to the bottom and click "Go to Similarweb";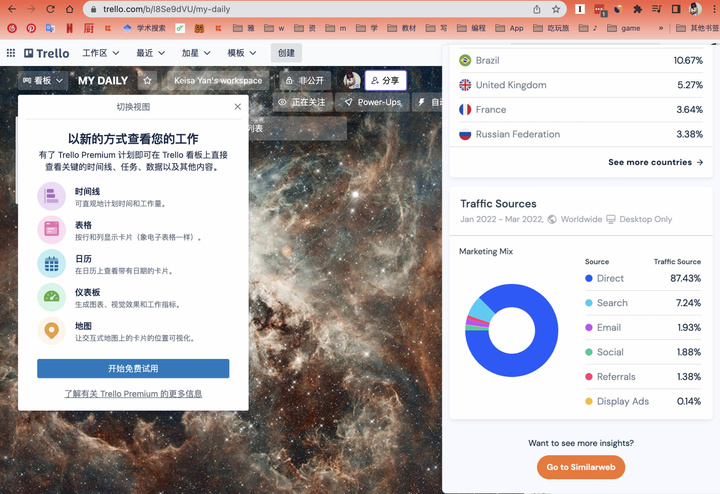 Step 4: Click "Competitors" on the results page to view similar sites.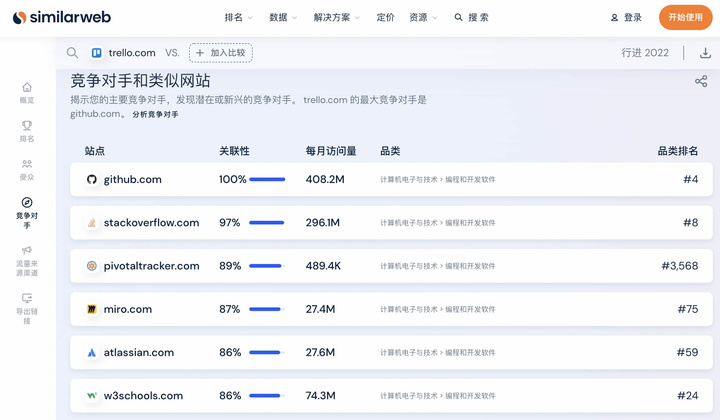 Of course, there is also a way to directly enter itself in SimilarSites, find more similar sites, and then go to these sites to find more similar, is this close to an infinite search?

This article is reprinted from: https://www.ifanr.com/app/1482116
This site is for inclusion only, and the copyright belongs to the original author.