Original link: https://wangpei.net/2023/05/08/%E4%B8%80%E4%B8%AA%E5%85%B3%E4%BA%8E%E6%AD%A3%E4% B9%89%E4%B8%8E%E6%99%BA%E6%85%A7%E7%9A%84%E6%95%85%E4%BA%8B/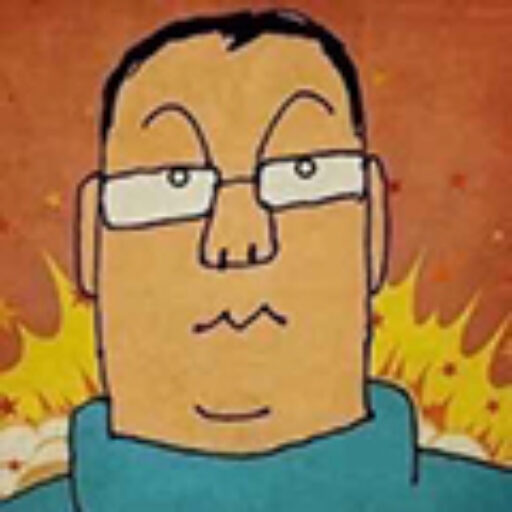 I must write about my wife, who makes me so proud and sees the light and hope of mankind.
An injustice happened to a friend's unit. Although he is the supervisor, he did not intend to offend the subordinates of the party concerned, but let it go. I went home and told my wife, why is it so difficult to maintain integrity in an era where everyone is a good person?
My wife agreed with me and told one of her stories lightly.
She has worked in Pizza Hut for many years and became the store manager. One year, she was transferred to a store with poor business in Caobao Road, Xujiahui as the store manager.
As soon as my wife went, I felt something was wrong. The cost of this store is extremely high. Moreover, there are too many activities, and it doesn't seem like there are customers benefiting.
The most popular thing in the store is to buy pizza, buy eight times and get one free.
The gift coupons are in charge of the clerk.
My wife called up the sales records and found that there was something wrong with these coupons.
The separation density is too low, and some eat pizza eight times in a month or two. It doesn't make sense.
And the handwriting of the signature is one person's.
My wife counted it right away. This is a ghost.
When the customer came to order pizza, the cashier took the customer's money, but instead of putting it in the cash box, he paid it with a coupon.
But my wife knows very well that just one clerk can't do this. It must be the back kitchen, and the deputy store manager should cooperate with the inside and outside.
Especially at the ordering window, pizza can only be made if the ticket is passed in. If there is no collusion, the people inside will wait for the order generated by the machine, and will not accept this kind of coupon. There are too many coupons, and the chef will be suspicious.
Then, my wife suddenly realized. It's no wonder that in such a poor business store, the employees gang up and go out for supper every day.
My wife kept her face and did two things.
Requesting a deputy store manager from the headquarters has nothing to do with this place.
Give employees a meeting. Each person is given a piece of paper, and everyone is required to write the Arabic numerals 0-9 and the 26 English letters 5 times.
Needless to say, everyone knew what this meant. Because when the coupon is signed, the clerk will write numbers and English (the name of the pizza inside is replaced by English abbreviation, and the signature is also the English name of the employee).
And the most important thing my wife does at work is to stand at the order window, because this is where the tricks happen. She wants to see if the coupon is sent, as long as it is not a coupon, then it is a real order.
Since she's standing there, no one dares to get coupons for black money anymore.
After more than two months of rectification in this way, the store atmosphere improved and the store began to make a profit.
After hearing my wife's story, I was moved to tears.
Most Chinese people don't have a sense of justice, or just talk about it, and dare not implement justice.
But my dearest wife, for the sake of her own professional ethics and the interests of her employer, can make good while eliminate bad, and is not afraid of offending others.
It proves that there is justice and fairness in the world.
Isn't it a blessing from my eighth generation to marry such a wife?
4 total views, 4 views today
This article is reproduced from: https://wangpei.net/2023/05/08/%E4%B8%80%E4%B8%AA%E5%85%B3%E4%BA%8E%E6%AD%A3%E4% B9%89%E4%B8%8E%E6%99%BA%E6%85%A7%E7%9A%84%E6%95%85%E4%BA%8B/
This site is only for collection, and the copyright belongs to the original author.