Original link: https://meledee.com/2022/09/4069.html
Apple held the Apple Autumn Conference early this morning, launching the new iPhone 14 and iPhone 14 Pro series phones, as well as the new AirPods Pro and Apple Watch, so are the iPhone 14 series, the new AirPods Pro and Apple Watch worth buying?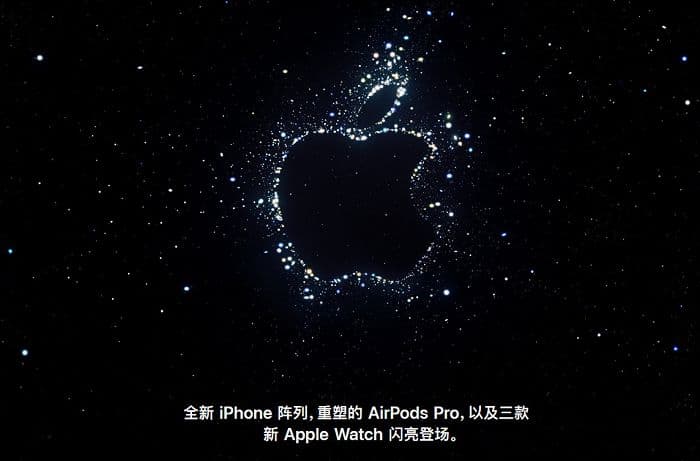 ---
iPhone
iPhone 14: The A15 processor has been upgraded from the residual blood version to the full blood version, and the graphics processing capability and main camera have been slightly improved. The iPhone 14 Plus bumps the screen from 6.1 to 6.7 inches.
iPhone 14 Pro: Compared with the iPhone 14, a "Smart Island" has been added, and the hole at the top of the screen is integrated into the system. In addition, the main camera lens has been upgraded to 48 million pixels, which improves the anti-shake, light intake and other performance.
The full range of iPhone 14 supports car accident monitoring and emergency satellite technology, but the latter is not expected to be launched in mainland China in recent years.
Should iPhone 11/12/13 users switch to iPhone 14? I think non-rigid needs, no need to consider, this year is very likely to be the last time Apple uses the Lightning interface (Lightning), and the iPhone 15 will switch to the Type-C interface. If you really need to buy it, you may consider upgrading to the iPhone 14 Pro.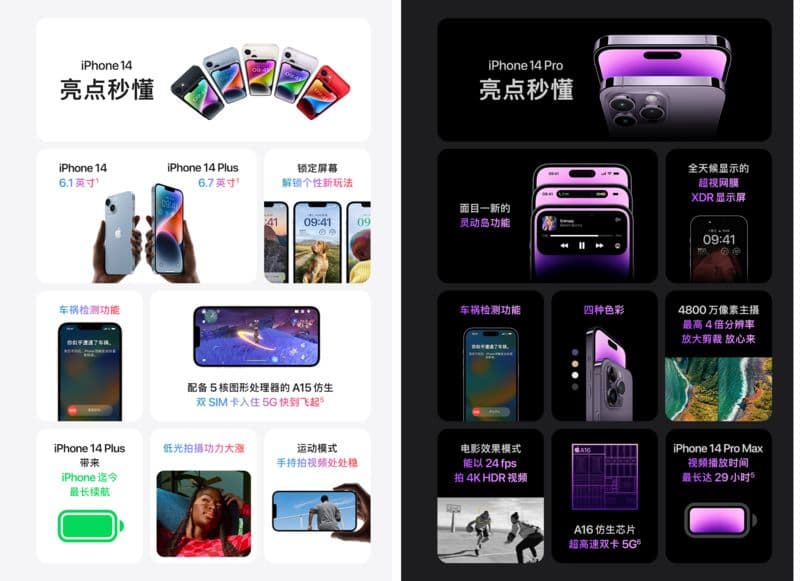 ---
New AirPods Pro
Compared with the first generation, the new AirPods Pro has improved sound quality, noise reduction, and supports functions such as volume touch adjustment. Moreover, the price is 100 yuan cheaper than the first generation, and you can start at 1899 yuan. If you choose 24 interest-free installments on the official website, you only need 79.13 yuan per month. Friends who like real bluetooth headphones might as well start!
---
New Apple Watch
Apple Watch Ultra is suitable for extreme sports enthusiasts such as diving, mountaineering, and off-roading. It is not suitable for everyday consumers in terms of price or function.
Apple Watch Series 8, the appearance has not changed from the previous generation, only the SiP chip has been upgraded, and the performance improvement is yet to be evaluated. The new S8 has a body temperature sensor and a three-axis gyroscope. The former is used for menstrual period tracking and the latter is used for car accident monitoring. .
If you don't need the ECG function and blood oxygen monitoring function, it is better to buy the Apple Watch SE2. The price is 1,000 yuan cheaper than the S8, and you can start with a minimum of 1999 yuan, which is the most cost-effective!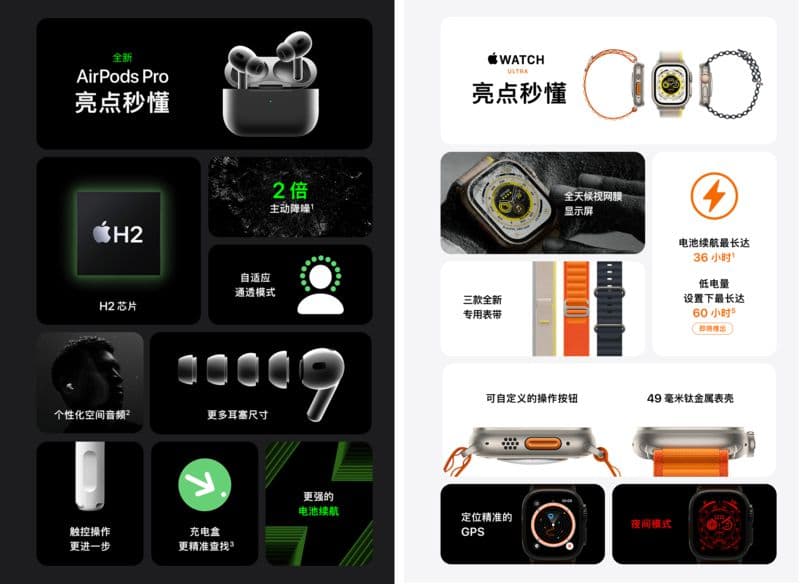 This article is reprinted from: https://meledee.com/2022/09/4069.html
This site is for inclusion only, and the copyright belongs to the original author.