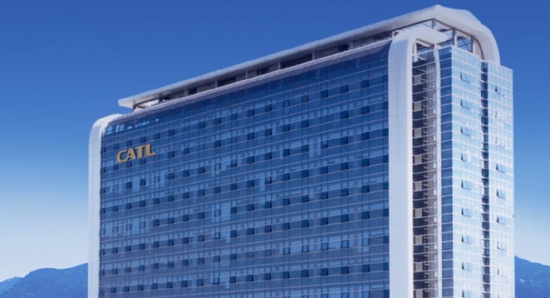 Welcome to the WeChat subscription number of "Sina Technology": techsina
Text/Jingyu
Source: Juchao WAVE (ID: WAVE-BIZ)
Since last year, the price of lithium battery raw materials has been rising, causing power battery companies to complain. Since the beginning of this year, the continued sharp rise of upstream raw materials has undoubtedly further increased the pressure on lithium battery manufacturers.
But at the same time, domestic power battery manufacturers are resisting the pressure of performance and starting crazy production expansion.
According to the incomplete statistics of the battery network, in the first half of this year, lithium battery companies represented by BYD, Xinwangda, and China Innovation Aviation have successively announced a number of new investment and construction projects. The overall investment and construction funds exceeded 439.1 billion yuan, and the annual construction capacity reached 1069GWh (some projects did not disclose the investment amount and production capacity), which further accelerated compared with the same period last year.
On the one hand, the 2022 World Power Battery Conference complained about the "unprofitable" industry chain, but on the other hand, it is frantically expanding production and increasing investment in order to compete with its peers. The concerns of the market and public opinion about overcapacity and the doubts about the profitability of domestic manufacturers also come.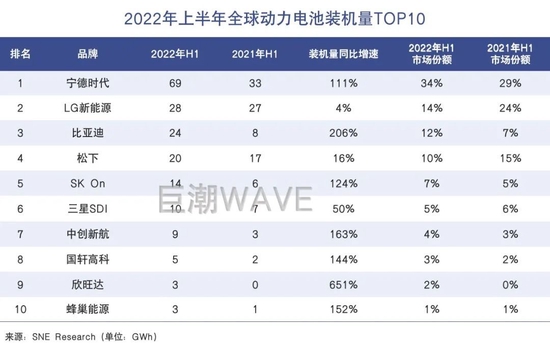 However, there is a very critical progress and bright spot that has been ignored by criticized public opinion-with the competitiveness created by "involution", domestic power battery companies are rewriting the competitive landscape of the global power battery market.
According to SNE Research data, in the first half of this year, 15 of the top 20 global power battery installed capacity companies are Chinese companies; among the 12 power battery companies with a growth rate of more than 100%, 11 are Chinese companies.
Behind the data, it is reflected that Chinese power battery companies have moved from inward volume to "outward volume" and are opening up a larger market and future.
Go overseas to grab orders
Overseas markets are also competitive, but the intensity of competition is actually relatively moderate.
The reason why Chinese power battery companies can dominate the global rankings is inseparable from the vigorous development of the domestic new energy vehicle market.
As of the end of 2021, my country's new energy vehicle production has ranked first in the world for seven consecutive years. According to data from the Passenger Federation, in the first half of 2022, China's new energy passenger vehicles accounted for 59% of the world's new energy vehicle market. That is to say, those who win the Chinese market can win the world.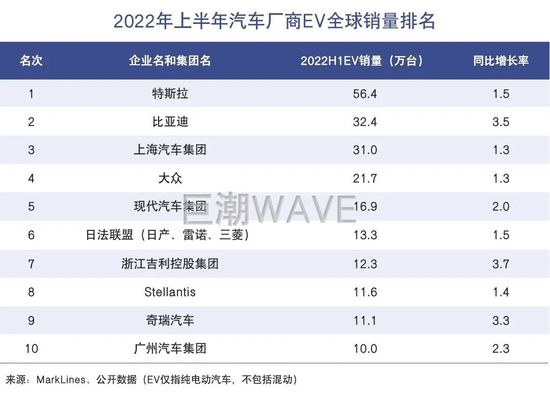 However, domestic power battery companies are not satisfied with the Chinese market. While consolidating their domestic market share, they are also accelerating their efforts to go overseas.
The most prominent representative is naturally the Ningde era known as "Ning Wang". After Tesla built a factory in China in 2018, Ningde era successfully squeezed out Panasonic batteries and entered Tesla's supply chain, which greatly accelerated its pace to the top of the world's largest power battery company and made it the world's largest power battery company. The most globalized power battery company in China.
The financial report data shows that the proportion of the international business of CATL to the overall revenue has increased rapidly in recent years. In 2018, overseas revenue accounted for 3.53% of CATL's total revenue, and this figure has risen to about 21.4% at the end of last year. According to SNE Research data, in the first half of this year, the installed capacity of overseas power batteries of CATL accounted for about 23.91% of its total shipments.
In contrast, although other domestic power battery companies are far less than the Ningde era, they are also accelerating their pace of going overseas and competing for orders from international car companies:
For example, Guoxuan Hi-Tech has reached strategic cooperation with Bosch, Tata Group, Volkswagen Group, VinFast and other automakers. According to the plan, it will achieve the goal of annual production capacity of 300GWh in 2025, and the production capacity from overseas production bases will be 100GWh;
Funeng Technology has in-depth cooperation with Daimler. At present, the battery developed for the Mercedes-Benz EVA2 platform has been mass-produced and its first pure electric model EQS has also been launched in North America;
Yiwei Lithium has won the favor of many international first-tier OEM customers including Daimler, BMW, Hyundai-Kia, Jaguar Land Rover and so on. Sunwoda has also successfully entered Renault's supplier system and plans to jointly develop next-generation electric vehicle batteries with Nissan.
At the same time, both Sunwoda and Guoxuan Hi-Tech have recently been actively promoting their listing on overseas stock exchanges such as Switzerland, which is also an important manifestation of their entry into the global market. It is expected to enhance their international reputation and accelerate their overseas business expansion.
According to SNE Research data, CATL ranks third in overseas markets with an installed capacity of 16.2GWh, with a market share of 18%. Envision Power, Sunwoda, and BYD are ranked 6th, 8th and 10th respectively. Especially for Sunwoda, the installed capacity in overseas markets increased from 0.1GWh in the first half of last year to 0.6GWh, a very rapid growth.
It is worth mentioning that although the overseas markets are also competing, the intensity of competition is actually relatively moderate, so the overseas gross profit margins of domestic power battery companies are generally higher than domestic ones. For example, the gross profit margin of the overseas business of CATL last year was 5% higher than that of the domestic business.
From inside to outside
The market share of LG New Energy and Panasonic in China has been shared by domestic companies.
Generally speaking, when the competition pattern of an industry tends to be stable, most players will accept the existing pattern by default and pursue stable operation.
However, in the domestic power battery track, the second-tier battery factories hidden in the Ningde era and BYD are "more gambling", and the expansion plan is not weaker than the two giants. This is an important manifestation of in-roll on the track.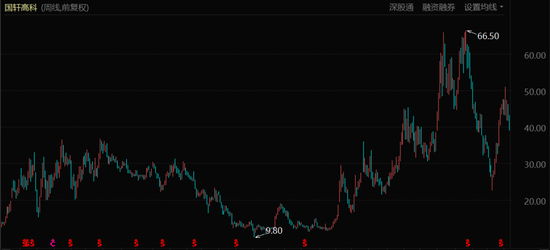 Share price performance of Guoxuan Hi-Tech (January 2015 to present)
Zheshang Securities compiled and predicted based on public information that the production capacity of Xinwangda, Yiwei Lithium Energy, Guoxuan Hi-Tech, Funeng Technology, and China Innovation Aviation in 2025 is expected to reach 140GWh, 200GWh, 300GWh, 100GWh, 500GWh. For comparison, LG New Energy and Panasonic's 2025 capacity plans are 430GWh and 160GWh, respectively.
The growth rate of several battery factories in the next few years will be faster than that of first-tier battery factories, and the compound growth rate of production capacity between 2021 and 2025 will reach the fastest 56%.
Due to the fierce production expansion plan, although the current domestic power battery is still in a situation of "in short supply", many voices worry that excessive production expansion will easily lead to overcapacity and price wars, triggering vicious competition in the industry. In particular, the current penetration rate of new energy vehicles in China is close to 30%, and the market growth rate may slow down in stages.
Going overseas is becoming an important place for crowded production capacity, helping domestic power battery companies to open up space.
In terms of their own conditions, domestic second-tier power battery companies already have considerable technical strength. Although some first-tier international OEMs have the intention to use it as a secondary supply, to play a role as a check and balance and as a substitute, this also proves that the technical capabilities of some domestic second-tier battery factories have been initially recognized by downstream customers.
Another fact that can provide evidence is that the market share of LG New Energy and Panasonic in China has been divided by domestic companies, and local brands have gained an absolute advantage. According to the latest data, among the top ten domestic power battery manufacturers in terms of installed capacity in the first half of the year, only LG New Energy is a foreign-funded enterprise with a market share of 2.85%; just two years ago, the market share of the two foreign-funded enterprises was still more than 10%.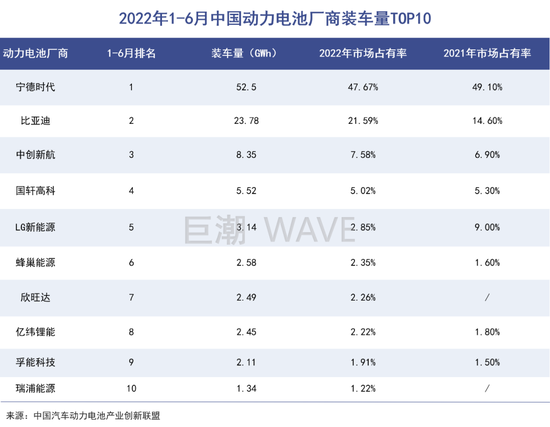 However, being able to sell products and seize the market does not mean that you can make money, because cost control is not easy. Wang Peng, a star fund manager of TEDA Manulife, once pointed out that the high price of raw materials for lithium batteries last year led to the fact that only the first-tier battery factories in China, CATL and BYD, were profitable.
Behind this is the problem of product yield and scale effect, but it is ultimately attributable to the technical level. In the long run, enterprises cannot rely on financing and blood transfusion for a long time. Only by making profits can they continuously invest in R&D and achieve continuous iteration and leadership in technology.
Checks and balances and games
The struggle for bargaining power.
As mentioned above, in order to ensure the stable supply of batteries and mutual checks and balances, car companies often introduce secondary and tertiary supplies. This mechanism once provided an important opportunity for the rise of the Ningde era, and it is also a key opportunity for domestic battery companies, especially second-tier companies.
Looking back at history, Panasonic has been working with Tesla since 2009 for the 18650 model battery, and has been Tesla's "exclusive" battery supplier for a long time, but because Panasonic is unwilling to take risks to expand production capacity and reduce battery prices , Tesla chose to join hands with LG New Energy and Ningde Times successively, which achieved the success of new partners and also caused the decline of Panasonic's battery market position.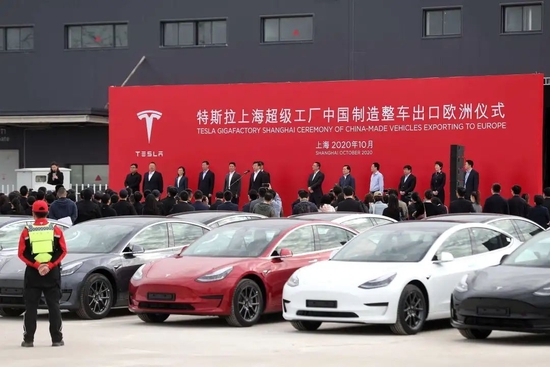 One of the prerequisites for Tesla to set up a factory in Shanghai is the localization of accessories
my country's new energy vehicle production has ranked first in the world for seven consecutive years, and the penetration rate of new energy vehicles in the first half of the year reached 21.6%; however, the penetration rate in markets such as the United States and Japan is still very low, only in single digits, and there is still a broad demand to be development.
In this context, whether it is the foreign-funded car companies that take the lead in electrification transformation looking for secondary or tertiary supply, or the long-awaited traditional fuel car companies to develop new battery suppliers, it is a time for domestic battery companies to consolidate their advantages. Or a chance to overtake a corner.
However, foreign battery giants LG New Energy and Panasonic Batteries, which have been attacked by domestic companies, are also catching up fiercely. They are the two biggest rivals of domestic power battery companies in the global market.
In March this year, when CATL was actively preparing to build a factory in the United States, LG New Energy announced that it would build two battery factories in the United States and Canada, respectively, with planned annual production capacities of 11GWh and 45GWh.
In order to compete with Chinese and Korean battery manufacturers, Panasonic battery, which was temporarily at a disadvantage, also began to approach its old friend Tesla again. Panasonic Holdings recently announced that it will invest $4 billion to set up a battery factory in the United States to supply car companies such as Tesla. This investment has hit its highest investment in history. According to an executive of Panasonic Holdings, "this investment is related to the life and death of (Panasonic's) battery business."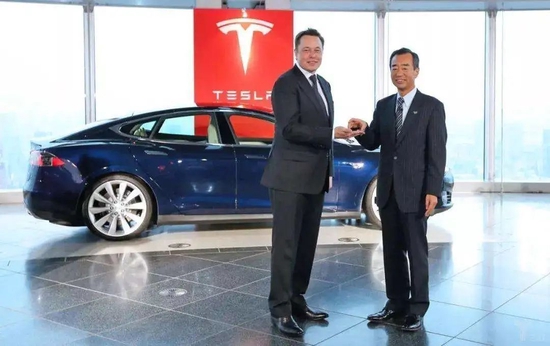 Panasonic was originally Tesla's most important partner
In addition, it is worth mentioning that, in order to realize the independent and controllable power battery, the enthusiasm of car companies to manufacture power batteries continues to heat up, whether it is self-made, joint venture or investment.
According to statistics, mainstream car companies including Tesla, Volkswagen, Mercedes-Benz, BMW, GM, Ford, Toyota, Honda, and Hyundai have already planned to build their own batteries, and some of them have already started. The purpose of doing this is to master the initiative of cost control in the end – to build batteries by yourself, to have a deeper understanding of the technical development and real cost of batteries, and to gain higher bargaining power at the same time.
Downstream customers will suddenly become competitors, a move that will undoubtedly complicate the relationship between battery manufacturers and OEMs. Just as Panasonic's battery and Tesla's split and combined, the competition and game in the industry chain will be more frequent, there is no absolute enemy, and there is no absolute friend.


(Disclaimer: This article only represents the author's point of view and does not represent the position of Sina.com.)

This article is reproduced from: http://finance.sina.com.cn/tech/csj/2022-08-04/doc-imizmscv4800538.shtml
This site is for inclusion only, and the copyright belongs to the original author.